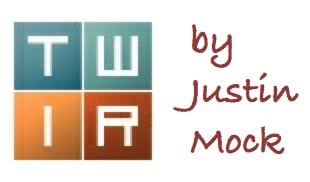 That was a fun weekend with some great races around the world. We've got highlights from Japan's Ultra-Trail Mt. Fuji, the Canyons 100k in California, Portugal's Madeira Island Ultra-Trail, and crossover results from a group of road marathons. It's Monday and it's going to be a good week!
Ultra-Trail Mt. Fuji – Kawaguchiko, Japan
Aaargh, it happened again! Weather forced the Ultra-Trail Mt. Fuji 165k (102-mile) course to be shortened. Looking back at recent years, UTMF missed an entire year, changed its course, had a year with an exceptionally short course, and changed what time of the year the race was held, but still, snow, ice, and low temperatures in the Shakushi Mountain area cut the race off this year. Runners were held up at the last aid station reached before 3:00 p.m. that afternoon, though the top runners did finish the official distance prior to the cutoffs going into place.
Men
Jing Liang (China) was there early, but as the late-race challenge–and the Tenshi Mountains–came on, pre-race favorite Xavier Thévenard (France) was simply too strong. Thévenard won in a convincing 19:36, and then Liang ran into trouble so much that he barely held off third-place Loren Newman (USA). Second- and third-place Liang and Newman finished in 20:39 and 20:40, only 36 seconds apart.
Generally when an American podiums at an Ultra-Trail World Tour race it's a familiar name. I'll admit though that Loren Newman's is a new name to me. Looking back before this breakthrough run, he was 17th at the 2015 Western States 100.
Deeper results included Tofol Castanyer (Spain), 12th in 23:18.
Among other Americans, Franz Van Der Groen, Coree Woltering, and Ryan Ghelfi were all stopped short of the finish. Van Der Groen reached 155k in 28:44, Woltering 140k in 28:07, and Ghelfi 127k in 17:32. With the early 17-hour time, though, perhaps Ghelfi stopped for reasons other than the weather cutoff?
Women
The women's race wasn't that different from the men's, what with a clear winner and then a much closer race between second and third. Fuzhao Xiang (China) won in 24:20, and was chased by Lou Clifton (Australia) and Kaori Asahara (Japan) in 25:50 and 25:55.
Madeira Island Ultra-Trail – Madeira Island, Portugal
It was less than two weeks ago that tragedy struck Madeira. A tourist bus crashed on the steep and curvy roads and 29 German tourists were killed, and another 28 injured. Perhaps then the pageantry of the 115k (71 miles) Madeira Island Ultra-Trail was a welcome diversion for the recovering island.
The race, just like UTMF, was an Ultra-Trail World Tour contest, and iRunFar was there with its usual pre- and post-race coverage sandwiched around live Twitter coverage of the race.
Men
François D'haene (France), how dare we ever bet against you! After a winter of skiing, he was just weeks into his running schedule, but that hardly mattered. He's one of the world's best ultrarunners, and proved it again with an expert run. D'haene won in 13:49. He won in 2017 in 13:05, though the course has changed since the 2017 event.
Diego Pazos (Switzerland) was second in 14:13 and Tim Tollefson (USA) was third in 14:36.
Women
There's never a sure thing in ultrarunning, but like D'haene, women's winner Courtney Dauwalter (USA) is typically rock solid. Late flights and luggage scares couldn't slow her and she won in 15:17. Dauwalter led the entire time, but it wasn't a compete runaway. Ex-pat Katie Schide (USA, but living in Switzerland) charged hard in the race's second half and made up ground on Dauwalter, but ultimately took second in 15:43. Caroline Chaverot (France) continues to hold the course record in 15:00, dating to 2016. To be clear, the course has changed some since Chaverot's run.
Audrey Tanguy (France) was third in 16:10.
The next Ultra-Trail World Tour race is the May 16 Ultra-Trail Australia 100k.
Canyons 100k – Foresthill, California
The Canyons 100k was the last chance for a Golden Ticket entry to the Western States 100, and lots of folks tried for it. A big winter meant that the race was on its snow course, and the race's upper sections were rerouted.
Men
Jimmy Elam and Brian Condon are going dancing in June. Elam won in 9:23 and Condon was second in 9:38, and both accepted their Golden Tickets.
Tyler Wolfe was third in 9:50. This was a deep field and we'll report all of the top 10.
Ryan Kaiser – 4th, 10:03
Bob Shebest – 5th, 10:12
Olin Berger – 6th, 10:17
Michael Versteeg – 7th, 10:30
Robert Ressl-Moyer – 8th, 10:42
Scott Trummer – 9th, 10:50
Ryan Weibel – 10th, 10:54
Damian Hall, Dominic Grossman, and Dominick Layfield were 11th, 12th, and 13th.
Women
Western States, the Canadians are coming. Kat Drew (Canada) and Kim Magnus (Canada) earned the two Golden Tickets with their 10:58 and 11:23 first- and second-place runs.
Amy Streeter finished in the hard-luck third-place position at 11:31.
Later results included:
Kellie Emmerson (Australia) – 4th, 11:47
Meghan Laws – 5th, 11:53
Wendy Stalnaker – 6th, 12:39
Alina Edwards – 7th, 12:42
Darcy Piceu – 8th, 13:03
Luanne Park – 9th, 13:15
Katherine Peterson – 10th, 13:33
Trail Runners, Ultrarunners, and More at Road Marathons
I see London, I see… Big Sur, Hamburg, and Eugene too. It was London Marathon weekend and the same for the Big Sur Marathon on a super-scenic stretch of California coast, or what they call the "Ragged Edge of the Western World." The Hamburg Marathon and Eugene Marathon happened too.
In London, Robbie Simpson (U.K.) ran 2:14. That's fast. He was most recently highlighted in this column for his second at the 2018 Sierre-Zinal race last year, less than two minutes back of Kilian Jornet. Danny Kendall (U.K.) went 2:27. In the women's race at London, Devon Yanko (USA) ran 2:42. If she wasn't already in for the next U.S. Olympic Marathon Trials, she is now. Holly Rush (U.K.) and, interestingly, retired triathlon pro Chrissie Wellington (U.K.) ran 2:45 and 2:52, respectively. Full results.
Michael Wardian ran 2:35 at Big Sur, and Ian Sharman ran 2:49, after having started the morning by running from the finish line to the starting line, and then running the official race. Sharman did the same thing two weeks ago at the Boston Marathon. Full results.
At Germany's Hamburg Marathon, David Nilsson (Sweden), who ran a course record at a recent Aravaipa Running event in Arizona, ran 2:13. Nilsson's sister, well-known ultrarunner Ida Nilsson (Sweden) did not finish due to foot pain after passing halfway in 1:15. Full results.
David Riddle just missed a decade-old personal best at the Eugene Marathon. He was fifth overall in 2:26. Full results.
Other Races and Runs
Cheyenne Mountain Trail Run
Jeshurun Small has been quietly making a name for himself in Colorado over the past year. The 21-year-old just won the Colorado Springs Cheyenne Mountain Trail Run 50k, and broke an Alex Nichols course record there. Small's new record stands at 3:45. Women's winner Madison Hart, also age 21, was sixth overall in 4:37. Full results.
Amasa Trail Race
You had to swim a particularly long and deep creek crossing at the Moab, Utah Amasa Trail Race. In the 25k, Timmy Parr held off Ryan Smith, 1:52 to 1:53. Elizabeth Claflin won the women's race in 2:34. Full results.
The North Face Endurance Challenge Washington DC
The North Face Endurance Challenge Series happens in five locations over the course of each year, and 2019's first event took place in Washington D.C. Jimmy Stavlo edged Chris Meewes to win the 50-mile race. The two ran 7:36 and 7:38, and Anne Bouchard won the women's race in 8:08. Matthew Schaar led the men's 50k in 4:00, and women's winner Robin Watkins won a close one over Mikka MacDonald. At 4:54 and 4:55, the first two ladies were less than a minute apart. Full results.
Promise Land 50k
Second in 2018, Michael Owen got some Promise Land 50k forgiveness in 2019. This one happens around a church camp in rural Virginia. Owen won this year's race in 4:46, and that was 10 minutes better than he ran in 2018. Laura Sullivan won the women's race in 5:55, thereby keeping Sheila Vibert in second for the second-straight year. Vibert ran 6:00. Full results.
C&O Canal 100 Mile
Maryland's C&O Canal 100 Mile is flat and fast and Philip Eberts went 16:55 for the win. Amy Mower towered over the women's field in 20:35. Full results.
Big Turtle 50 Mile
Sheltowee means 'big turtle' in Shawnee, and the Big Turtle 50 Mile follows part of the Sheltowee Trace National Recreation Trail. Justin Agler and Ariela Flory won the 50-mile in 7:28 and 10:51. Brandon Slokowski and Corey Long won the 50k race in 4:13 and 6:14, respectively. Full results.
Cedro Peak 50k
Barely a minute separated the top-three finishers at New Mexico's Cedro Peak 50k, and that lead group included the first female. Holden Rennaker was first overall in 4:34, and Michelle Hummel was third overall, first female, in a course-record 4:35. Full results.
Weiser River Trail 50k
Jake Renz and Lauri Thompson won the Weiser River Trail 50k in Idaho in 3:40 and 3:59. For Thompson, it was her third win at the event. Full results.
Zane Grey 50 Mile
It was the 30th year for the Zane Grey 50 Mile. Named for the famous Western author, who was born in the same Ohio town as me, the race runs out and back on Arizona's historic Highline Trail. Jake Lawrence and Nicole Bitter won in 8:38 and 9:24, and for Bitter, it was the race's second-fastest women's run ever. Full results.
Next Weekend – Project Carbon X – California, USA
Hoka One One is putting on its own 100k road race this weekend in California, wherein they've invited some of the brand's own athletes as well as some fast Japanese road ultrarunners to go for 50-mile and 100k world records, as well as various national and age group records. The race starts Saturday, May 4th, at 6 a.m. U.S. Pacific Time, and will be streamed on the brand's website.
The men's 100k world record is 6:09:14, set in 2018 by Japan's Nao Kazami. The men's 100k American record is 6:27:43, set by Max King in 2014 (interview and report). The women's 100k world record is 6:33:11, set in 2000 by Japan's Tomoe Abe. Ann Trason holds the women's 100k American record at 7:00:48, which she set in 1996.
Bruce Fordyce has the men's 50-mile world record of 4:50:51, which he set back in 1984. Barney Klecker is the men's 50-mile American record holder for a 4:51:25 set in 1980. The women's 50-mile world and American record is 5:38:41, set by Camille Herron in 2015.
Here's who's running:
Men
Tyler Andrews – 2nd 2016 IAU 50k World Champs in 2:56
Patrick Reagan – 3rd 2016 IAU 100k World Champs in 6:35
Yoshiki Takada (Japan) – Appears to have a 6:40 100k PR from 2016
Jim Walmsley – One previous outing at 100k on roads at 2015 IAU 100k World Champs in 7:05 after going through 50k in 3:05
Mike Wardian – Has competed numerous times in 100k on roads, PR may be 6:42 from 2011 IAU 100k World Champs
Hideaki Yamauchi (Japan) – Winner 2018 IAU 100k World Champs (interview), has run 6:18 for 100k
Women
Sabrina Little – Ran 3:32 for 50k in 2018
Aiko Kanematsu (Japan) – 5th 2018 IAU 100k World Champs in 7:44
There will also be pacers, including Sage Canaday, Tim Freriks, Jared Hazen, Sarah Bard, and Kris Brown. Additionally, a 10 x 10k relay will take place at the same time.
Call for Comments
You know what to do, fill our comments box with what's on your mind! Leave a comment to share insider intel from the races you were at this weekend, including ones we do and don't highlight in this article. Thanks!