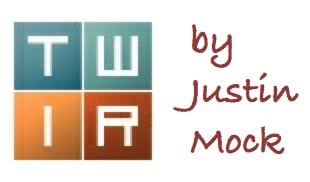 The Madeira Island Ultra-Trail in Portugal and the Penyagolosa Trails race in Spain, both 115k in distance and both part of the Ultra-Trail World Tour, were the weekend's big draws. Both races featured new men's course records, though it was the women's race in Spain that was particularly close.
Madeira Island Ultra-Trail – Madeira, Portugal
It's been a busy month for the Ultra-Trail World Tour (UTWT).  The expanded 2017 series had five races in April, and two events this weekend alone. In 2016, Caroline Chaverot (France) and Zach Miller (U.S.) brought the 115-kilometer Madeira Island Ultra-Trail onto the world stage as the race became part of the UTWT, and this year also saw a competitive event–especially in the men's race.
Women
Portugal's Madeira Island sits off the northwest coast of Africa. While in a tropical climate, it's not a beach destination. The island is all mountain and most of the coast is cliffed out. That makes it prime mountain-running land, and a great course for Andrea Huser (Switzerland). She took the fast track, as much as you can in a race with 7,100 meters/23,300 feet of elevation gain, and won the women's race in 16:30. Second at Transgrancanaria earlier in the year, Huser now leads this year's UTWT rankings.
Not to discount Huser's win but to instead provide perspective, her finish time was almost two hours back of Chaverot's winning time from 2016.
The rest of the women's top five included Beth Pascall (U.K.) in 17:11, Lisa Borzani (Italy) in 18:19, Sofia Roquete (Portugal) in 18:37, and Stephanie Case (Canada) in 19:02.
Audrey Bassac (France) won the accompanying 85k in 12:19.
Men
François D'haene (France) is in form and I can't help but get excited about UTMB because of it. UTMB isn't just going to be about Kilian Jornet versus Jim Walmsley. D'haene, who won UTMB in 2012 and 2014, won the MIUT men's race in 13:05. He was–get this–46 minutes better than Miller's winning time at last year's race.
Pau Capell (Spain), who led for the race's first half, was second in 13:28 and Xavier Thévenard (France) was third in 13:42. The deep field also included several other familiar names:
Gediminas Grinius (Lithuania) – 4th, 14:06
Jordi Gamito (Spain) – 5th, 14:15
Daniel Jung (Italy) – 6th, 14:16
Fabien Antolinos (France) – 7th, 14:17
Giulio Ornati (Italy) – 8th, 14:27
Antoine Guillon (France) won the accompanying 85k in 9:37.
Penyagolosa Trails – Castellon, Spain
Women
Gemma Arenas (Spain) gave the host country the women's win. Arenas, who won the event's 63k race last year, finished the 115k mountain run in 15:01. Last year's winner Mercedes Pila (Ecuador, but living in Spain) conceded nothing, though, and made it very close. She finished just over two minutes back of Arenas. Third place went to Leire Martinez (Spain) in 15:53.
Laia Cañes (Spain) won the event's 63k distance in 6:09.
Men
He's back! Wow, Timothy Olson (USA) is all the way back. If you overlook two low-key wins, you have to go all the way back to Western States in 2013 (!) for the last time Olson won a race of significance.
Sure Spain's 115k Penyagolosa Trails race was the lesser of the weekend's two UTWT races, but a UTWT win is a big deal. Olson finished in 12:23, 30 minutes better than last year's winning time.
Olson has already raced two UTWT races this year and his schedule ahead reads with veteran caution. He'll race Colorado's Dirty 30 50k in June, Montana's The Rut 50k in September, and then the one that really matters–October's Diagonale des Fous on Réunion Island.
Yeray Durán (Spain) and Remi Queral Ibañez (Spain) were second and third in 12:45 and 12:52, respectively. Didrik Hermansen (Norway) started the race, but didn't finish.
Miguel Caballero (Spain) won the accompanying 63k race in 5:22.
The next UTWT race is the Ultra-Trail Australia 100k on May 18.
Hyner View Trail Challenge – Hyner, Pennsylvania
So rugged is the Hyner Trail Challenge that both the 25k and 50k look to have a 10-hour cutoff. The 50k is a two-lap race around its namesake state park, an area with big views that also makes it popular with hang gliders.
Deserae Clarke was the women's 50k champ, running 5:39. Her closest challenge came from Jenny Rodgers, second in 6:01. After a few-year gap since her last win here, Meira Minard was again women's best in the 25k. Third last year, Minard won the race back in 2012 and 2013. Her 2:42 at this year's race is her best yet.
Each of the top-five men went under five hours for the 50k. Clayton Bouchard ran 4:47, finishing three minutes in front of second-place Andrew Simpson. Matt Lipsey repeated as 25k champion, running 2:13 for a nearly 20-minute win. His time ranks third all time, trailing his own finish at last year's race and David Roche's 2014 course record.
Other Races
London Marathon
Kenyan ace Mary Keitany's 2:17 was the story of the London Marathon, but among female trail and ultrarunners, Devon Yanko (USA) ran 2:54. Among the men, Robbie Simpson (U.K.) impressed with a 15th-place 2:15:04. Sometimes ultrarunner Steve Way ran 2:26. Full results.
Yakima Skyline Rim 50k
Alicia Hudelson set a new course record at Washington's Yakima Skyline Rim 50k, running 5:51. She finished eight minutes in front of Corrine Malcolm. There was no course record on the men's side, but Jeff Browning and Jeremy Wolf got after it on their way to 5:07 and 5:10 finishes. Maria Dalzot and Duncan Hoge both repeated as winners in the accompanying 25k. Full results.
Earth Day 50k 
In Illinois, Sarah Overpeck and Coree Woltering, the Earth Day 50k race winners, went for 4:46 and 4:03 runs. Full results.
Nimble Bear 50k
Stéfanie Gignac and Hozumi Nakai won the Nimble Bear 50k, held on typically technical trails in British Columbia as part of the PACE Trail Race Series. The pair ran 6:29 and 5:23. Full results.
Vancouver Sun Run
Joe Gray continues to hit the roads as hard as he does the trails. At the 33rd-annual Vancouver Sun Run, a race that is thought to be Canada's largest road race at 39,769 participants this year, Gray won the international 10k in 29:38. Full results.
Leona Divide
Southern California's Leona Divide 50-mile race crowned Rachel Ragona and Rene Dorantes as race winners in 8:18 and 7:36. In the 50k, it was Stephanie Weigel and Kris Brown dusting the competition in 5:05 and 3:39. Full results.
Trofeo Mezzalama 
One more time! Emelie Forsberg worked with Jennifer Fiechter (Switzerland) and Laetitia Roux (France) to win Italy's Trofeo Mezzalama, a three-person-team ski-mountaineering race, in 5:37. Like his partner Forsberg, Kilian Jornet, too, hit the mountains on skis. Jornet joined Marti Werner (Switzerland) and Martin Anthamatten (Switzerland) to finish second in 4:21, just over two minutes back of Italians Damiano Lenzi, Michele Boscacci, and Matteo Eydallin. Forsberg and Jornet now head together to climb Cho Oyu in the Himalayas, the sixth-highest mountain in the world. From there, Jornet will continue on to his Everest project.
Call for Comments
What are your thoughts on Timothy Olson's return to fitness?
Mountain experts, how are Everest conditions looking for the season ahead and what impact will they have to Jornet's climb?
What other race results can you leave in the comments section below?