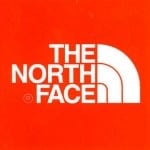 We're psyched to once again be partnering with The North Face to offer an extremely limited-edition set of iRunFar Thermoball jackets.
This time, we're offering the men's Thermoball Hoody in Primary Green (US$220) and the women's Thermoball Jacket (no hood) in Matte Black ($200). The current iRunFar mountain logo will be embroidered on the right chest.
The synthetic-fill jackets perform well in a wide range of weather. Personally, we use our Thermoball jackets for sitting around on summer evenings and, then, for short or active trips outside in the heart of winter. (These are light puffy jackets, not expedition parkas.) They've also performed well in damp environments through our travels.
HOW TO ORDER
Click on the following links to order the iRunFar women's Thermoball Jacket or men's Thermoball Hoody. If you're interested, act quickly. When we last offered iRunFar TNF Thermoballs, they sold out in a day and a half.
SHIPPING NOTE
With a very limited offering, we're ordering the jackets and having them embroidered after taking orders. To be very conservative, we estimate shipping by the end of February… although we hope to do so earlier. Thanks for your patience and understanding!
Oh, and we will ship these internationally!
THANKS!
Big thanks to The North Face for supplying these jackets to help support iRunFar.
And, thanks to you for supporting iRunFar. Purchasing these jackets helps make iRunFar happen! :-)