This year will mark iRunFar's fifth-straight year covering the Trail World Championships (TWC), which will be held in Miranda do Corvo, Portugal and be jointly organized by the IAU, ITRA, and the Trilhos dos Abutres race organization this year. With a 44.2-kilometer (27.5 miles) course, this will make the shortest TWC course we've covered, but there'll be plenty of challenge as the course features 2,200 meters (7,218 feet) of climbing.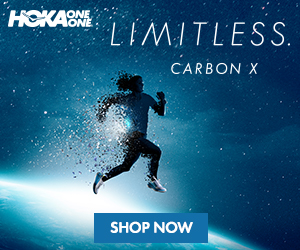 Below, I attempt to preview the men's field in the face of two challenges. First, the list currently provided by the race organization slightly lags some updates. If you know of any updated team rosters, please let us know! Second, while nine men and nine women may compete for each team, six runners have been or will be designated (by the pre-race technical meeting) as scoring runners with three counting toward each nation's cumulative time.
We'll be providing live coverage of the race, which starts at 9 a.m. local time on Saturday, June 8, which is 2 a.m. MDT Saturday morning in the U.S. You can also read our in-depth women's preview.
Thank you to Hoka One One for sponsoring our coverage of the Trail World Championships!
Last Year's Trail World Championship Podium Teams
Spain
After winning the team championships on home soil last year, it's hard not to call Spain the favorite to repeat as team champs this year. That's in large part due to them returning Luis Alberto Hernando and Cristofer Clemente, who've finished one-two at each of the two previous TWCs.
In fact, Luis Alberto Hernando (pre-race interview) is now the three-time defending Trail World Champion. That's incredible when you consider the range of race distances, terrain, and time over which Hernando has earned those wins: 86k in Portugal in 2016, 49k in Italy in 2017, and 86k in Spain in 2018. Now, he returns to Portugal, where he won his first world champs in 2016. The last time the Spaniard didn't win the Trail World Championships was in 2015 in France when he finished… second. I'll let Hernando's TWCs results speak for themselves.
Cristofer Clemente is not running this year's TWC. [Updated June 8] It'd be easy for Cristofer Clemente to get lost in Hernando's shadow, both literally and figuratively, as the diminutive runner has now finished second to Hernando at two-straight TWCs (2017 and 2018). Clemente started mid-pack in last year's TWCs and worked his way up throughout last year's race in an incredible display of patience and persistence. So far this year, he's been third at Transgrancanaria (for the second-straight year) and second at the 105k Penyagolosa CSP.
While Spain doesn't return its third (Pablo Villa – 13th) and fourth (Efren Segundo – 18th) runners from last year's TWCs team, it has plenty of talent to fill out a championships-winning squad. To start, there's Pablo Villalobos who tied for 22nd with countryman Juan-Jose Somohano at last year's TWCs. Villalobos won the unusually competitive Transgrancanaria Marathon, a race the Spanish federation was monitoring for Spanish team selection, in February. I'll admit my smile may come close to matching that of Zaid Ait Malek in seeing that the Moroccan-born runner will race for his adopted country at the Trail World Championships. While he's found success at longer trail races the past few years (such as taking second at the 110k Ultra Pirineu last September), Ait Malek is at his best around the marathon distance. He's been in the top 10 at the Zegama Marathon at least four times, placing as high as fourth in 2013. In late March, he won the competitive El Reventón Marathon. I'm hoping I'm right in guessing that the Antonio Martinez on Team Spain is Antonio Martinez Perez, as so far this year's he's been second at both the Transgrancanaria and El Réventon Marathons and, last year, was 13th at the Ring of Steall Skyrace before winning the Ultra Pirineu Half Marathon.
While we know of eight runners on the Spanish team, we don't know which six will be the team's designated runners on Saturday. We'll update this section if and when we learn such information. Other runners on the team include:
Borja Fernandez – 3rd 2019 Transgrancanaria Marathon; 1st 2019 Penyagolosa MIM
Albert Pujol – 1st 2017 Transgrancanaria Marathon; 12th 2018 Livigno Skymarathon
Andreu Simon – 5th 2018 Ben Nevis Ultra; 6th 2019 El Réventon Marathon
Pablo Villalobos, who tied for 22nd with countryman Juan-Jose Somohano at last year's TWCs, is the team's alternate. Hewill run the race, but not count toward the team score. [Updated June 8] Villalobos won the unusually competitive Transgrancanaria Marathon, a race the Spanish federation was monitoring for Spanish team selection, in February.
United Kingdom
The U.K. team took home team silver from last year's Trail World Championships, but two of their scoring team members–Tom Evans (3rd) and Ryan Smith (16th)–aren't returning for this year's race.
Jonathan Albon made his TWCs debut last year, taking fourth in the process. That's in line with the rest of his strong 2018 in which he won the Ben Nevis Ultra, Tromsø Hamperoken Skyrace, and Ultra Skymarathon Madiera. So far this year, Albon's been third at the Mt. Awa Skyrace and fourth at the Transvulcania Ultramarathon.
Although he's lived in France for quite a while, Andy Symonds still runs for the U.K. In his one prior TWCs appearance, he was ninth in 2016 in Portugal. In 2018, Symonds was third at the Tromsø Hamperoken Skyrace, fourth at Glen Coe Skyline and the Grand Trail des Templies (henceforth 'Les Templiers'), and seventh at Trofeo Kima. So far in 2019, he's won a bunch of short trail races in France and been third at the 45k Trail du Ventoux.
Luis Alberto Hernando isn't the only men's Trail World Champion toeing the line on Saturday as 2013 champ Ricky Lightfoot will be in Portugal, as well. That said, Ricky's not quite been himself the past few years, a time period when he's dealt with some injuries, as he was 24th at Les Templiers in 2016, didn't race much (at all?) internationally in 2017, and was 21st at the WMRA Long Distance World Championships in 2018. Lightfoot was sixth at the WMRA Long Distance World Championships in June of 2016.
Sebastien Batchelor – 9th 2018 Ring of Steall Skyrace
Carl Bell – 2017 British Fell Running champion; 2018 English Fell Running champion; 2nd 2012 & 2013 Three Peaks Race
Andrew Davies – 9th 2016 WMRA Long Distance World Championships; 2nd 2018 Jungfrau Marathon; 2nd 2015 Three Peaks Race
The U.K.'s reserve runner, Kyle Greig, will not be traveling with the team as the rest of the squad is healthy and ready to go.
France
There's no getting around the fact that France had a disappointing 2018 Trail World Championships, as the three-time defending team champion took home team bronze behind Spain and the U.K. While I'm not as familiar with some of this year's team members, the French selection committee has historically done a great job in putting the right runners on the course for every other TWCs I've witnessed.
France's top returning runner from 2018 is Ludovic Pommeret (pre-race interview), who was fifth last year. That's right in line with his fifth at the 2015 and 2016 TWCs… while he finished a spot lower in sixth in the shorter 2017 race. You may recall that Pommeret won UTMB in 2016 and was third at CCC in 2017. He was third at the French team selection race, the 42k Trail Drôme in mid-April.
Multiple-time French team member, Nicolas Martin won that Trail Drôme race. He was seventh, second, and 19th at the TWCs between 2015 and 2017, with that second coming in Portugal in 2016. While Martin was not on last year's TWCs squad, he's run well over the past year, taking second at last October's Les Templiers and third at March's 45k Trail du Ventoux within 24 seconds of winner Marc Lauenstein and recent Transvulcania champ Thibaut Garrivier.
Julien Rancon was second behind Martin at Trail Drôme, and while I'm not as familiar with him, he's been on least seven French national teams at the TWCs, WMRA World Championships, and WMRA Long Distance World Championships! Those finishes include a third place at the 2013 TWCs, before the event took a big step up in competitiveness beginning in 2015. Perhaps more impressive, and more telling for his performance this weekend, is Rancon's sixth place at last year's 30k Sierre-Zinal.
Romain Maillard made up for his DNF at the 2017 TWCs by taking seventh at last year's race. He returns to this year's French team after recently placing fourth at Trail Drôme. Maillard has been seventh at the two most recent Les Templiers as well as at the Mont-Blanc Marathon in 2015.
Although I believe this will be Emmanuel Meyssat's first time at the TWCs, he's been racing the WMRA World Championships for France since at least 2008. What's more, he's still putting up solid results as he's been 12th, 14th, and 11th at the past three WMRA World Championships. For his length of time in the sport, he doesn't have a lot of experience at or above the marathon distance, but he won Saintélyon in both 2016 and 2017 when it was in the 72-73k range.
At 22 years old, Alexandre Fine is likely one of the youngest runners among the most competitive teams. Unsurprisingly, this will be one of Fine's longest races to date, although he was second at the slightly longer Saintéxpress last December. He was third at the YCC race in 2017 and 17th at last year's WMRA World Championships.
With Aurelien Dunand-Pallaz out with an injury, the above runners will represent France's scoring team.
2019 Trail World Championship Challenging Teams
Italy
Despite not having a single runner in the top 20 at last year's TWCs, watch out for the Italian team this year. Two years ago on a similar distance course in Italy, the team finished fourth, just sixth cumulative minutes behind the U.S. team that finished third… and that team lacked three Italian standouts–Marco de Gasperi, Francesco Puppi, and Alessandro Rambaldini–who'll be racing this weekend.
Although Marco De Gasperi raced for team Italy since as far back as at least 2000 when he was 17th at the WMRA World Championships, I believe this will be his first time at the TWCs. With a multi-decade career, I'll highlight his more recent results, including a second at Zegama in 2017, wins at Limone and Ultraks in 2017, a pair of fourths at the Transvulcania Ultramarathon and CCC in 2018, and a win at  the 45k Maramontana, the Italian team selection race, this March.
Francesco Puppi (pre-race interview) might just be the top TWCs entrant that iRunFar's never seen race, but he's an absolute beast at trail races up to the marathon. In 2015, he was third at the WMRA Long Distance World Championships at the Zermatt Marathon. In 2016, he was third at Sierre-Zinal. In 2017, he won the WMRA Long Distance World Championships at Giir di Mont. In 2018, he was fourth at the ridiculously stacked Sierre-Zinal and seventh at the WMRA World Championships. While it's possible he's raced longer than a marathon, all indications are that this will be his longest race to date.
And if it's not Francesco Puppi who's the top entrant we've not seen race, then it might just be his fellow countryman Alessandro Rambaldini, who won the WMRA Long Distance World Championships in both 2016 and 2018, while placing fourth in 2017. He's also been 18th at the shorter WMRA World Championships in 2015. As with Puppi, I don't have an indication that he's raced further than a marathon or much more than the three-hours-low that both clocked at the 2015 Zermatt Marathon.
Luca Cagnati joins the Italian team by way of his fourth at this year's Maremontana selection race, and brings world-championships experience with him. He was 16th at the 2015 WMRA World Championships and sixth at the 2017 WMRA Long Distance World Championships.
Other Italian team members include:
Riccardo Borgialli – 5th 2019 Maremontana; 10th 2017 Mont-Blanc Marathon; DNF 2018 TWC
Davide Cheraz – 2nd 2019 Maremontana; 11th 2017 Mont-Blanc Marathon
Andreas Reiterer – 3rd 2019 Maremontana; 13th 2017 Limone Extreme
We've received word that Riccardo Borgialli is the Italian team's alternate and did not travel to Portugal. [Update: June 4]
Romania
After his second-place finish at last year's UTMB, Robert Hajnal is probably the best known Romanian runner amongst iRunFar's readers, but according to ITRA's rankings he's (843 ITRA ranking) nearly identically matched in performance by his countrymen Ionut Zinca and Gyorgy Szabolcs (both 842 ITRA rankings).
As a refresher, aside from he second at UTMB last year, Hajnal has taken fifth at the Lavaredo Ultra Trail in 2017, 15th at the TWCs last year, and fourth at the Madeira Island Ultra-Trail this April. Ionut Zinca has a long history of successful racing, particularly at the Giir di Mont in Italy where he's been first (2013), second (2014 & 2015), fifth (2012), and sixth (2018) as well as ninth at Zegama in 2015 and seventh at the WMRA Long Distance World Championships last year. Zinca was third at the 53k Primavera Trail Race, the Romanian National Championships, in March. Gyorgy Szabolcs is another Romanian who's seen success at Giir di Mont, as he was fourth in 2015, third in 2016, and 16th in 2017 when it was the WMRA Long Distance World Championships. Szabolcs was 12th at last year's WMRA Long Distance World Champs.
I was unable to locate results (at least from races with which I'm familiar) for some of the other Romanian team members, so I'd be most thankful if someone could shed any light on their past performances or potential.
Leonard Mitrica – 1st 2019 Primavera Trail Race (Can someone fill us in on the rest Leonard's running?)
Damian Bogdan – 2nd 2019 Primavera Trail Race; 13th 2017 WMRA Long Distance World Championships
Cristian Moșoiu – (Some help?)
Andrei Preda – 16th 2017 Mont-Blanc Marathon; 5th 2019 Primavera Trail Race
Ianco Slovak – (A little more help here?)
Viorel Pălici – 13th 2016, 24th 2017 & 32nd 2018 WMRA Long Distance WC; 4th 2019 Primavera Trail Race
As with other squads with more than six runners, their federation will delegate six scoring runners before the race. We'll update this section once the scoring members are officially announced.
Peru
Both Peru and Sweden, the next team in the preview, suffer from the same disadvantage in that the team is bringing only three runners, all of whom will count toward the team's ranking, so one turned ankle or one early miscalculation in effort and the team's result can quickly suffer.
While he faired poorly at the last year's TWC swhere he placed 49th, Remigio Huaman brings Peru's best collection of performances outside of South America to this year's TWCs. Over the past few years, he's been fifth (2017) and sixth (2018) at the Marathon des Sables, was fifth at the 2017 High Trail Vanoise, and sixth in a patient race at last month's Transvulcania Ultramarathon. On the other hand, Jose Manuel Quispe is a frequent race winner in South America who was 35th at last year's TWCs. And finishing one spot ahead of him at those TWCs was teammate Emerson Trujillo, who's also been fourth at Ultra Pirineu 2016.
Sweden
André Jonsson headlines the Swedish team. He had a great 2018 on the trail at races from 30k to 55k. Jonsson was second at the Ultra Skymarathon Madeira, second at both the Glen Coe Skyline and Ben Nevis Ultra just two days apart, as well as fourth at Trofeo Kima. He did DNF at last year's TWCs after taking 22nd at the 2017 TWC. He'll be joined by the Lantz brothers. Johan Lantz was 20th at last year's TWCs before taking sixth at Les Templiers. This year, Johan took eighth at Penyagolosa MIM. Younger brother Joakim Lantz was fourth at last year's Ultravasan 90k and ninth at Les Templiers. A year earlier, he was second at the Ultravasan 45k.
Portugal
I don't see Portugal ending up on the team podium, but they took fifth when they last hosted the Trail World Championships in 2016 and could do similarly this year led by a trio of strong runners.
Both Tiago Aires and Helio Fumo have placed 13th at recent Trail World Championships, with Tiago doing so on home soil in 2016 and Helio doing so on the shorter Italian course in 2017. Last year, Aires was fifth at the Trilhos dos Abutres 50k and sixth at the 55k Ultra Skymarathon Madeira. Fumo's also taken 50th at the 2016 TWCs and DNFed last year, while he's been second at the TrangGrancanaria Advanced in 2017 (81k) and 2018 (64k). While André Rodrigues DNFed the Trail World Championships in 2017, he also won the 2018 Trilhos dos Abutres 50k last year and was fifth at this year's El Réventon Marathon.
Other runners from whom the delegation will round out its team later this week are:
Romeu Gouveia – 1st 2018 Ultra Skymarathon Madeira (23km); 1st 2018 Trilhos Dos Abutres 33k
Dario Moitoso – 9th 2018 OCC
Tiago Romão – 37th 2017 TWC; 75th 2018 TWCs; 1st 2017 Trilhos dos Abutres 30k
Luis Semedo – Lots of experience on the Trilhos Dos Abutres 50k course
Bruno Silva – Is it this Bruno Silva? (Is 'Bruno Silva' the Portuguese equivalent to 'John Smith?')
Bruno Sousa – DNF 2018 TWCs; 28th 2016 UTMB
USA
We've learned that Mario Mendoza, who led the U.S. squad at both the 2017 (ninth) and 2018 (sixth) TWC, is nearly certain not to start this year.
Travel issues will prevent Alex Nichols from taking part in this year's Trail World Championships. [Updated June 4] Back in 2015, Alex Nichols took sixth at the Trail World Championships in Annecy, France. If we focus on his races of 50 miles or less since then, he was fifth and, then, third at Les Templiers in 2015 and 2017, first at the Pikes Peak Marathon in 2015 and 2016, and fifth at the The North Face Endurance Challenge 50 Mile Championships in 2016. While I don't have details on the why, he's had a rough stretch since setting the Nolan's 14 Supported FKT last July, placing 20th at last year's Pikes Peak Ascent, dropping out of UTMB, and taking seventh at a local Colorado 25-mile race last month.
If this were a road race, Zach Ornelas would add some serious firepower to the American team. Over roughly the past year, he's won the 2018 American River 50 Mile, the 2018 Tussey Mountain Back 50 Mile, and the 2019 Caumsett 50k in 2:50. More recently, he was ninth at the Two Oceans Marathon (56k) in late April. However, so far results haven't matched his running talent when the trails get more technical, as he's been sixth and 15th at the Cayuga Trails 50 Mile in 2014 and 2016 as well as 106th at last year's TWCs.
David Kilgore – 4th 2019 Fourmidable 50k
Sam Sahli – 2nd 2019 Fourmidable 50k
Evan Williams – 3rd 2019 Fourmidable 50k; 7th 2017 & 9th 2018 Chuckanut 50k
While originally selected for the U.S. team, Anthony Costales, Zach Miller, and Tim Tollefson withdrew from the team earlier.
Top Men from Other Teams
The Czech Republic's Jiří Čípa has taken eighth and ninth at the two previous TWCs. Last year, he was fourth at the WMRA Long Distance World Championships.
Canada's Nick Elson is a speedster with a knack for technical terrain. Over the past couple years, he's been sixth at the 2017 TNF 50 Mile and second at the 2018 Broken Arrow Skyrace 52k. He was on the Canadian team at last year's Trail World Championships, but didn't finish. Last weekend, Elson suffered in the heat to take 25th at the Zegama Marathon.
Watch for Dimitrios Theodorokakos of Greece. He's a got plenty of speed and tons of experience. He's won the Olympus Marathon at least four times (2013, 2014, 2016, & 2018), placed sixth at the TNF 50 Mile in 2016, and was sixth at the Transvulcania Ultramarathon in 2015. He dropped out of last year's Trail World Championships.
New Zealand's Sam McCutcheon sports a diverse resume that includes taking third at both the 2017 and 2018 Tarawera 102k, ninth at the Ben Nevis Ultra last year, and third at the 2015 Kepler Challenge. He took 29th at last year's TWCs.
Hallvard Schjølberg, who? The Norwegian who took fourth at last year's UTMB seemingly out of nowhere. Before then, he's taken 60th at the 2017 Transgrancanaria and 28th at UTMB 2017. He was previously eighth at the Tromsø Hamperoken Skyrace in 2016, but over an hour off the podium.
Iceland's Thorbergur Jonsson took ninth at the 2015 Trail World Champs. Since then, he's been ninth and sixth at CCC in 2016 and 2017.
Other Men to Watch
Wilson Cabral (Cape Verde) – 2nd 2018 Transvulcania Marathon; 1st 2018 Haria Extreme-Medium
Tomas Hudec (Czech Republic) – 6th 2018 Ben Nevis Ultra; 6th 2019 Penyagolosa MIM
Moises Jimenez (Venezuela) – 10th 2018 TDS; 10th 2016 Rut 50k; 10th 2015 Lavarado Ultra Trail
Erik Sebstian Krogvig (Norway) – 3rd 2017 Lavaredo Ultra Trail; 13th 2018 Eiger Ultra-Trail
Suman Kulung (Nepal) – 7th 2018 Vibram Hong Kong 100k
Kamil Lesniak (Poland) – 26th 2017 TWCs; 21st 2018 TWCs
Seth Marcaccio (Canada) – 1st 2018 Cayuga Trails 50 Mile; 5th 2018 JFK 50 Mile
Christian Mathys (Switzerland) – 2nd 2016 Ultraks 45; 10th 2017 WMRA Long Distance World Championships
Brian McFlynn (Ireland) – 1st 2018 Oxfam Trailwalker; 9th 2018 Vibram Hong Kong 100k
Yuichi Miura (Japan) – 1st 2018& 2nd 2015 Hasetsune Cup; 10th 2018 Ben Nevis Ultra [Updated June 5]
Lukas Naegele (Germany) – 8th 2018 WMRA Long Distance World Championships; 14th 2019 Transvulcania Ultramarathon
Kane Reilly (South Africa) – 5th 2017 Mont-Blanc Marathon [Updated June 6]
Hans Kristian Smedsrød (Norway) – 15th 2019 Transvulcania Ultramarathon; 16th 2018 Limone Extreme; 14th 2018 Ben Nevis Ultra
Ho Chung Wong (Hong Kong) – 8th 2018 & 10th 2019 Vibram Hong Kong 100k
Call for Comments
Which individuals and teams do you think will challenge for the podiums?
Are there any runners you think will surprise?
With top runners from such a variety of countries, it's impossible to have context for all the runners. Please let us know how the top runners racing from your country stack up!
Have we mentioned someone who you know isn't racing?