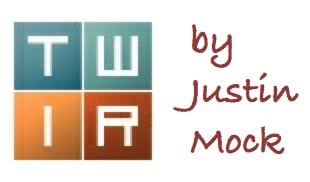 South Africa's Comrades Marathon and the Tecnica MaXi-Race in France were the week's biggest highlights. Next week's Cayuga Trail 50 Mile race is also previewed in this week's column.
Comrades Marathon – Durban, South Africa
South Africans David Gatebe and Charne Bosman won the 91st Comrades Marathon. This year's point-to-point course was a "down" route that stretched 89k.
Gatebe set a new course record at 5:18:19, cutting two minutes from Russian Leonid Shvetsov's 2007 best. Gatebe was in just 54th place 16k into the race, and had not finished inside the top 20 at Comrades in three previous attempts, but torched the second half to earn victory. Gatebe also won the 2013 Two Oceans Marathon and holds a 2:14 marathon best.
Gatebe's countryman Ludwick Mamabolo, the race's 2012 winner, was second in 5:24. The remaining top 10 are listed below.
Bongmusa Mthembu (South Africa) – 5:26
Mike Fokoroni (Zimbabwe) – 5:35
Rufus Photo (South Africa) – 5:35
Claude Moshiywa (South Africa) – 5:36
Siphiwe Ndlela (South Africa) – 5:36
Max King (USA) – 5:37
Charles Dibate Tjiane (South Africa) – 5:37
Mncedisi Mkhize (South Africa) – 5:38
King's eighth-place finish marks a huge improvement over last year, and is the best performance by an American man in recent memory.
Other familiar names included:
The race-week scratch of defending "down" champion Ellie Greenwood (Great Britain) left defending "up" champion Caroline Wöstmann (South Africa) as the odds-on favorite. Wöstmann would falter though, even getting bumped by a race motorcycle, and South Africa's Charne Bosman erased an 11-minute deficit and to earn victory.
Bosman, who was second a year ago, finished in 6:25:55, five minutes in front of second-place Wöstmann.
The remaining top 10 are highlighted below:
Kajsa Berg (Sweden) – 6:39
Sarah Bard (USA) – 6:42
Yolande Maclean (South Africa) – 6:43
Kerry-Ann Marshall (South Africa) – 6:48
Colleen De Reuck (USA) – 6:50
Fikile Mbuthuma (South Africa) – 6:56
Julanie Basson (South Africa) – 6:58
Salome Cooper (South Africa) – 7:01
Bard's impressive result follows an Olympic Trials Marathon run and a fourth-place finish at last year's IAU 100k World Championships, and De Reuck's result incredibly came at age 52.
Other familiar names included in the results are:
Tecnica MaXi-Race – Annecy, France
A year ago this event hosted the IAU Trail World Championships, and this year the French team positions at the 2016 IAU trail world championships in Portugal were at stake. The race's popularity wasn't limited to the host country, however, as some 1,389 runners from 38 different countries took part. The group of runners surprisingly included just 109 women though. The marquee race was an 85k loop around Lake Annecy that gained 5,200 meters of elevation with crossing several snow-covered mountain passes.
Ludovic Pommeret led an all-France men's podium. He gained the ultimate lead 42k into the race and added to his margin of victory the rest of the way. Aurélien Collet overtook Michel Lanne on the final descent. The three would finish in 8:56, 9:11, and 9:13, respectively. That group will compete at this year's IAU trail world championships alongside 2015 race winner Sylvain Court, Benoît Cori, and Nico Martin.
The women's race was dominated by Switzerland's Andrea Huser. Her victory came in 10:38, a full 20 minutes in front of second-place Sophie Gagnon. Italy's Lisa Borzani was third in 11:03 and Aurelia Truel was fourth. Both Gagnon and Truel earned spots on French team to compete in Portugal later this year, alongside previously qualified Nathalie Mauclair, Caroline Chaverot, Maud Gobert, and Anne-Lise Rousset.
Other Races and Runs
Canadian runner Dave Proctor broke the Guinness world record for most miles run on a treadmill in 24 hours. Proctor ran 260.4k (161.80 miles) during the period, while taking just six bathroom breaks. Proctor also broke the 12-hour record en route, splitting 139.2k (86.49 miles) at the halfway point. The run was done during a number of treadmill record attempts at the Calgary Marathon Expo.
On the roads in Boulder, Colorado, Pat Smyth and Andy Wacker took part in the elite international team challenge race at the BolderBoulder 10k. Smyth was tenth and fourth American in 30:14 among the world-class field, while Wacker was 19th in 30:49. Jared Hazen competed in the citizen's race, running 33:47. Full results.
The 11th annual Salomon Trail Running Festival at Pineland Farms hosted a number of different races in Maine. Over 50 miles, Patrick Caron and Lindsay Simpson were race winners in 6:14 and 7:40, respectively. The 50k race was won by Erik Hinrichsen and Victoria Macias in 3:43 and 4:23. Full results.
Michael Richie and Liz Canty won Alabama's fourth annual Rockin Choccolocco 50k with 4:54 and 5:26 winning times on the Pinhoti Trail course. Full results.
Iowa's Booneville Backroads Ultra 100 Mile saw Josh Friedman run 19:48 to earn the men's win, and Liz Bauer repeated as women's champ with a 25:17 run. Kyle Young and Brittany Fritch won the accompanying 100k in 10:56 and 12:25, respectively. Full results.
Portland, Oregon's popular Forest Park hosted the Trail Factor 50k. Race winners were Peter Bromka and Melissa Penwell in 3:43 and 4:30, respectively. Full results.
Next Weekend – Cayuga Trails 50 Mile – Ithaca, New York
The out-and-back course takes in the best of Ithaca's famed gorges and is again the USATF 50-mile trail championship. Each of the men's and women's winners will earn $1,500.
The runner-up and third-place finishers Jared Burdick and Tyler Sigl from last year's race will be returning. Burdick won the USATF 50k road championship earlier this year. Much like Mendoza, Sigl will be coming off a recent DNF, his at the Ice Age Trail 50 Mile.
Among newcomers to the race, the group's strongest competition is likely to come from Dylan Bowman.
Matt Flaherty, who podiumed here in both 2013 and 2014, and national 50k team member Zach Ornellas are also expected to be among the top contenders.
[Editor's Note: A special shout out to Avi Bregman, a D-III All-American steepler from Haverford College, making his ultra debut. Army Army Goat Goat! – Bryon]
This year's women's field looks to be headlined by Caitlin Smith, Sabrina Little, Corrine Malcolm, and Heather Hoescht. Smith will be looking to bounce back from a drop at the Lake Sonoma 50 Mile. Little won the USATF 100-mile trail championship earlier this year at the Rocky Raccoon 100 Mile. Malcolm was fourth at the Gorge Waterfalls race in April, though 20 minutes back of Basham. And Hoescht, she won The North Face Endurance Challenge 50 Mile – Bear Mountain in upstate New York just over a month ago.
Up until recently, it was possible that both of last year's champions would be returning, but word is that Mario Mendoza won't be racing after dropping from Ultra-Trail Australia a few weeks ago and while Amanda Basham will miss that race as she's recovering from an ankle injury.
Call for Comments
Memorial Day holiday perhaps kept the U.S. race volume thin, but what other results can our readers add in the comments section of this week's column?