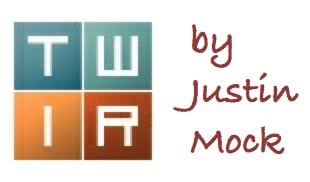 All roads lead to Chamonix, France. At least that's what it feels like this week. We went deep on all things UTMB, and that means sister races TDS, OCC, and CCC too. The IAU 50k World Championships and The Rut happened this week also. Labor Day here in the U.S. pushed us off our normal Monday timeline, and we needed that extra time for this week's big column.
TDS – Courmayeur, Italy
Let's take these chronologically. The 11th edition of TDS pushed out a new course, one that went 145k (90 miles) and with 9,100 meters (29,850 feet) of elevation gain. The mid-week race started at 4 a.m., ran through the day, and the leaders then finished in the dark.
Men
Pablo Villa (Spain) escaped early leader Dmitry Mityaev (Russia) to win in 18:03, a 13-minute advantage on the runner-up. Mityaev remember finished third in this same contest a year ago as part of a memorable three-man chase.
2016 UTMB winner Ludovic Pommeret (France) advanced through the field to finish third in 18:37.
Deeper results included fourth-place Hallvard Schjølberg (Norway) in 18:45 and 10th-place Tofol Castanyer (Spain) in 19:39.
Drops included Pere Aurell (Spain), Jimmy Elam (USA), Jordi Gamito (Spain), and Ryan Sandes (South Africa).
Women
Last year Audrey Tanguy (France) fought off a challenge from Rory Bosio to win TDS. This year Tanguy did the same against Hillary Allen (USA). Tanguy finished in 21:36–over five hours slower than on last year's shorter course–and Allen finished in 21:52. Kathrin Götz (Switzerland) was third in 23:46, getting some redemption on last year's DNF here.
OCC – Orsières, Switzerland
The 55k (34 miles) OCC race went point to point from Orsières, Switzerland to Chamonix, France on Thursday.
Men
Just over a minute separated men's frontrunners Stian Angermund-Vik (Norway) and Andreu Simon (Spain). Angermund finished in 5:19 and his chaser in 5:20. Tao Luo (China) went for it early and held on to finish third in 5:25.
Deeper results included:
Cole Watson (USA) – 8th, 5:38
Patrick Reagan (USA) – 15th, 5:50
Pablo Villalobos (Spain) – 17th, 5:53
Nicolas Martin (France) – 23rd, 6:12
Chris Mocko (USA) – 53rd, 6:47
Alex Varner (USA) – 57th, 6:51
Thibaut Baronian (France) and Ruy Ueda (Japan) did not start.
Women
Ruth Croft (New Zealand) won for the second year in a row. Her 5:50 finish bettered last year's mark by three minutes, and this one wasn't that close.
Second- and third-place Azara Garcia (Spain) and Yuri Yoshizumi (Japan) finished in 6:08 and 6:16.
Deeper results included:
Anna Comet (Spain) – 4th, 6:23
Emily Schmitz (USA) – 5th, 6:29
Nancy Jiang (New Zealand) – 8th, 6:42
Maria Dalzot (USA) was 19th in 7:13.
Early challenger Sheila Avilés (Spain) did not finish, and Anna Mae Flynn (USA) did not start.
CCC – Courmayeur, Italy
I love how the UTMB races are staggered. CCC, 101k and with 6,100 meters (20,000 feet) from Courmayeur, Italy to Chamonix, France, was finishing right about the time UTMB was starting. It makes it great for those of us at an office desk on Friday.
Men
The scoreboard reads as close, but Luis Alberto Hernando (Spain) looked to be in control most of the day, and he won the race in 10:28. Second-place Thibaut Garrivier (France) finished in 10:39, and Jiří Čípa (Czech Republic) was third in 10:45.
Deeper results included:
Jia-Sheng Shen (China) – 5th, 11:12
Sam McCutcheon (New Zealand) – 7th, 11:15
Cristofer Clemente (Spain) – 8th, 11:16
Mario Mendoza (USA) – 14th, 11:50
Drops included Marco De Gasperi (Italy), Benoit Girondel (France), and Michel Lanne (France).
Cody Reed (USA) did not start.
Women
Ragna Debats (Netherlands) owned the women's race, but also not by a considerable margin, and finished in 12:10. Behind her, the U.S. put four women in the top eight.
Second- and third-place Amanda Basham (USA) and Camille Bruyas (France) ran 12:27 and 12:34.
Later results included:
Stephanie Howe (USA) – 4th, 12:56
Maryline Nakache (France) – 5th, 12:57
Ailsa MacDonald (Canada) – 6th, 13:24
Rachel Drake (USA) – 7th, 13:26
Abby Hall (USA) – 8th, 13:44
Holly Page (U.K.) – 9th, 13:56
Brittany Peterson (USA) – 19th, 15:23
Drops included Gemma Arenas (Spain), Emelie Forsberg (Sweden), and Keely Henninger (USA).
Lucy Bartholomew (Australia), Jasmin Nunige (Switzerland), Mira Rai (Nepal), and Kelly Wolf (USA) did not start.
UTMB – Chamonix, France
And then finally after all of TDS, OCC, and CCC, there was UTMB, the 105-mile, three-country loop around iconic Mont Blanc.
Men
Pau Capell (Spain) went right to the lead and quickly gapped the field, and then somewhat surprisingly held that lead the entire race. Three-time champ Xavier Thévenard (France) sprung into action and gave chase, but never made up time and actually lost ground late in the race. Capell, a veteran of Ultra-Trail World Tour races around the world, finished in an impressive 20:19. Thévenard was almost an hour back, second in 21:07, and Scott Hawker (New Zealand) was a surprise third in 21:48.
iRunFar was of course there with week-long race coverage and separately recapped the race dynamics in greater detail, but I always like to follow up on all of the runners from the pre-race preview, to close the loop so to speak.
Before we do that, though, let's mention the top-performing man who didn't make it into the men's preview. This year, that was Ecuador's Joaquin Lopez who tied for sixth place in 22:47.
Tom Owens (U.K.) – 4th, 22:04
Andy Symonds (U.K.) – 5th, 22:35
Ho-Chung Wong (Hong Kong) – tie for 6th, 22:47
Masatoshi Obara (Japan) – 8th, 23:00
Javier Dominguez (Spain) – Tie 9th, 23:16
Germain Grangier (France) – Tie 9th, 23:16
Can-Hua Luo (China) – 11th, 23:21
Martin Kern (France) – 12th, 23:38
Guillaume Beauxis (France) – 13th, 23:41
Harry Jones (U.K.) – 15th, 24:03
Moises Jiménez (Venezuela, lives in France) – 16th, 24:10
Sylvain Court (France) – 18th, 24:26
Jason Schlarb (USA) – 19th, 24:27
Francisco Freitas (Portugal) – 20th, 24:29
Paul Giblin (U.K.) – 23rd, 24:53
Thorbergur Jonsson (Iceland) – 25th, 24:59
Benoît Cori (France) – 28th, 25:35
Kuo Li (China) – 29th, 25:36
Ugo Ferrari (France) – 30th, 25:40
Sébastien Camus (France) – 32nd, 25:46
Paddy O'Leary (Ireland) – 37th, 26:05
Kyle Curtin (USA) – 39th, 26:12
Jantaraboon Kiangchaipaiphana (Thailand) – 42nd, 26:35
Vincent Viet (France) – 51st, 27:26
Ryan Ghelfi (USA) – 58th, 27:35
Mark Hammond (USA) – 60th, 27:43
Jing Liang (China) – 78th, 29:15
Takashi Doi (Japan) – 85th, 29:23
Yun-Hui Yu (China) – 87th, 29:31
Kyle Greig (Scotland) – 102nd, 30:14
Merile Robert (France) – 143rd, 31:38
Min Qi (China) – 295th, 35:41
Congrats to all of those finishers, but in particular to Min Qi. He was second at last year's CCC, finishing ahead of Pau Capell, and must've endured a long struggle to reach the UTMB finish.
Drops included all of Ion Azpiroz (Spain), Victor Bernad (Spain), Patrick Bringer (France), Sylvain Camus (France), Julien Chorier (France), Franco Colle (Italy), Guomin Deng (China), Gerald Fister (Austria), Emir Grairi (Tunisia), Florian Grasel (Austria), Robert Hajnal (Romania), Hayden Hawks (USA), Sebastien Henri (France), Jessed Hernandez (Spain), Janosch Kowalczyk (Germany), Jose Lutzardo (Spain), Andrea Macchi (Italy), Andrew Miller (USA), Zach Miller (USA), Jerome Mirassou (France), Timothy Olson (USA), Kazufumi Ose (Japan), Alex Nichols (USA), Andris Ronimoiss (Latvia), Marcin Świerc (Poland), Jean-Marie Thévenard (France), Tim Tollefson (USA), Aleksi Tolstenko (Russia), and Alberto Vinagre (Spain).
Non-starters were Dani Garcia (Spain) and Diego Pazos (Switzerland).
Women
Miao Yao (China) and her hot early pace sputtered near halfway and Courtney Dauwalter (USA) led the rest of the way. Though not without challenge, Dauwalter rolled to an hour-long win in 24:34, and Yao dropped from the race.
After Dauwalter, there were big shake-ups the entire race. Ultimately Kristin Berglund (Sweden) emerged as runner up in 25:34, and Maite Maiora (Spain) pressed to third in 25:41.
As with the men, deeper race highlights are included elsewhere, but we'll collect the results for everyone in the pre-race preview.
Before we do that, let's mention the top-performing woman who didn't make it into iRunFar's preview. That was the seventh-place woman, France's Elise Delannoy who crossed the line in 27:48.
Ekaterina Mityaeva (Russia) – 4th, 25:53
Beth Pascal (U.K.) – 5th, 26:26
Katie Schide (USA) – 6th, 27:22
Rory Bosio (USA) – 8th, 27:59
Ildikó Wermescher (Hungary) – 9th, 28:13
Delphine Avenier (France) – 10th, 28:35
Fu-Zhao Xiang (China) – 11th, 28:57
Maija Oravamäki (Finland) – 13th, 30:03
Naomi Brand (South Africa) – 15th, 30:19
Yulia Baykova (Russia) – 16th, 30:33
Juliette Blanchet (France) – 17th, 31:06
Kellie Emmerson (Australia) – 19th, 31:31
Mimmi Kotka (Sweden) – 20th, 31:46
Sylvaine Cussot (France) – 21st, 31:48
Sally McRae (USA) – 23rd, 32:27
Chiara Bertino (Italy) – 28th, 33:59
Géraldine Prost (France) – 30th, 35:08
Claire Bannwarth (France) – 48th, 39:44
Drops included Luzia Bühler (Switzerland),  Francesca Canepa (Italy), Basilia Förster (Italy), Uxue Fraile (Spain), Nathalie Henriques (France), Magdalena Łączak (Poland), Kaci Lickteig (USA), Fernanda Maciel (Brazil), Corrine Malcolm (USA), Marie McNaughton (New Zealand), Jo Meek (U.K.), Mariya Nikolova (Bulgaria), Eva Sperger (Germany), Alissa St. Laurent (Canada), and Miao Yao (China).
Sarah Keyes (USA), Emilie Lecomte (France), and Nuria Picas (Spain) did not start.
IAU 50k World Championships – Brasov, Romania
Men
The top-17 men were all under three hours at the IAU 50k World Championships, and less than two minutes separated the front four. Iraitz Arrospide (Spain) was victorious in 2:47, and Lungile Gongqa (South Africa) and Daniel Nash (U.K.) podiumed in 2:48 and 2:49, respectively. For perspective, Arrospide looks to have a marathon best of 2:13, and Gongqa is the 2017 Two Oceans Marathon champion and a 2016 Olympian.
The first U.S. finisher was seventh-place Kyle Masterson in 2:51. Deeper U.S. results included the following:
Craig Hunt – 10th, 2:51
Eric LiPuma – 24th, 3:04
Zachary Ornelas – 34th, 3:07
Austin Bogina – 63rd, 3:38
Tyler Andrews (USA) did not finish.
Women
Alyson Dixon (U.K.) ran 3:07 to win gold and break a world record that dated to 1989. Dixon looks to be a 2:29 marathoner, having set that mark at the 2017 London Marathon.
Helen Davies (U.K.) and Alicia Perez (Spain) finished second and third in 3:09 and 3:15, and the U.K. ladies won team gold.
For the second-place U.S. team, it was:
Courtney Olsen – 5th, 3:19
Elizabeth Northern – 6th, 3:19
Caroline Veltri – 10th, 3:24
Sarah Cummings – 15th, 3:27
Devon Yanko – 22nd, 3:32
Courtney Peterson – 27th, 3:35
The Rut – Big Sky, Montana
The three-day The Rut had Vertical K, 28k, and 50k races, though, unlike recent years, none were in this year's Skyrunner World Series. That left the fields less competitive than in past years.
Men
David Sinclair, a week after finishing fifth at the Pikes Peak Marathon, won Saturday's 28k in 3:11. George Foster and Vertical K winner Jeff Rome were second and third in 3:27 and 3:30.
A day later, Cody Lind ran down early leader Jason Donald to win Sunday's 50k race. The two finished in 5:29 and 5:36. Tyler Courville was third in 5:48. Deeper results included fourth-place Seth Swanson in 5:52, and sixth-place Jeff Rome, finishing off a weekend triple, in 5:57.
Women
Women's 28k winner Ann Spencer dipped under the four-hour mark with a 3:59 finish. Emmiliese Von Clemm and Jessie Young trailed in 4:05 and 4:23 for the next two podium positions.
In the 50k, Erika Flowers took the day's only sub-seven-hour finish for the women, earning victory in 6:51. Michelle Katchur Roberts (Canada) and Cristina Richards ran 7:04 and 7:17 for second and third.
Emma Tarbarth won the Vertical K in 59:05.
Other Races
Six Days in the Dome
It's done, Wisconsin's Six Days in the Dome, finally. Joe Fejes led for most of the race, but Bob Hearn and David Johnston made up time late. The three finished in 532, 530, and 524 miles, respectively. That was close, and the women's race wasn't too far off either. Just 20 miles separated the lead group after almost a week of racing. Connie Gardner, Yolanda Holder, and Sandra Villines totaled 420, 413, and 400 miles. Full results.
Grand Traverse
Colorado's 40-mile Grand Traverse run goes from Crested Butte to Aspen, like the more well-known ski mountaineering race. Cam Smith won and set a new course record in 5:38. John O'Neill was second in 5:57, and Max King was third in 6:23. Liz Stephen edged Caroline Tory for the women's win, 7:17 to 7:18 with 65 seconds of separation. Liz Smith was third in 7:31. Full results.
Call for Comments
There were more than this handful of races this weekend, and more stories about this handful of races than we could make fit. Tell us your thoughts on any of the above, or what else you were racing or spectating at this weekend.