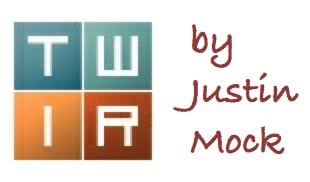 This week we've got Colorado's Run Rabbit Run 100 Mile race, a Skyrunner World Series contest in Italy, and a competitive sixth race in the World Mountain Running Association World Cup, in Italy too. We're rolling into Monday, and glad that you're coming with us.
Run Rabbit Run 100 Mile – Steamboat Springs, Colorado
It was the eighth-annual Run Rabbit Run 100 Mile, and 13th-annual 50-mile race. The race name plays on the name of nearby Rabbit Ears Pass and a John Updike novel of a similar name. The 100-mile contest again was split between "hare" and "tortoise" divisions, and the hares competed for an incredible $75,000 cash purse. $15,000 went to each of the winners, and that makes this the richest trail ultramarathon in the world.
Men
Thirty-seven miles into the race and Kyle Pietari was reportedly already puking. The 100-mile veteran–10th at this year's Western States 100–stayed the course though and rallied the rest of the way. Never more than a few minutes away from 2017 race winner Jim Rebenack, the two dueled all day and with just five miles to go, Pietari held a scant 18-second advantage, according to the live-timing splits. And then Pietari hit the gas and finished six minutes in front of Rebenack. Pietari won in 19:14 and second-place Rebenack finished in 19:20. And then Pietari characteristically threw up at the finish too.
Jeff Mogavero was third in 19:49.
In the next-day 50-mile race, Arthur Whitehead was victorious in 7:17, over an hour better than second.
Women
Since being named UltraRunning Magazine's 2013 (North American) Ultrarunner of the Year, injuries have kept Michele Yates from racing very often, but she always tries to peak for Run Rabbit Run. Yates won–for the third time–in 22:10. That's 23 minutes better than her 2018 winning time.
Melissa Beaury moved up all day toward a second-place 23:35 finish, and Tessa Chesser was third in 24:11. They won $8,500 and $5,000 each for their podium finishes.
Raquel Harper won the women's 50-mile race in 9:38.
ZacUp Skyrace – Pasturo, Italy
We're almost to the end of the year's Skyrunner World Series. The ZacUp Skyrace 27-kilometer (17 miles) was the year's 13th race, and it gained 2,650 meters (8,700 feet) of elevation gain on an above-the-clouds course that included chains and ropes. One uphill section was said to be at a 75% incline?!
Men
Jean Baptiste Simukeka (Rwanda), a 1:02 half marathoner and 2:17 marathoner, won and set a new course record in 2:49. Halfway into the race he was in third and three minutes behind, but he ran down the frontrunners. It was a repeat win from 2018 too.
Series regular Zaid Ait Malek (Spain) was second in 2:52, and Daniel Antonioli (Italy) was third, only 30 seconds back in 2:53.
Early leader Kiyaka Denise Bosire (Kenya) finished fourth in 2:55, and Pere Rullan (Spain) was fifth in 3:00.
Women
Denisa Dragomir (Romania) scored a big win and a new course record in 3:12. It was her third win here and she too did it on the downhill. Overall series leader Sheila Avilés (Spain) was second in 3:14, and Elisa Desco (Italy) was third in 3:22.
From 2010 to 2012, Desco served a two-year doping ban from the IAAF after she tested positive for EPO at the 2009 World Mountain Running Championships.
Ingrid Mutter (Romania) and Georgia Tindley (U.K.) were fourth and fifth in 3:32 and 3:33, respectively.
Full results (when available).
The next Skyrunner World Series race is next weekend's Pirin Ultra Skyrace 66k in Bulgaria.
Drei-Zinnenlauf – Sexten, Italy
The 17.5k Drei-Zinnenlauf race was the year's sixth World Mountain Running Association World Cup race. The race finished under the three iconic Lavaredo peaks.
Men
Petro Mamu (Eritrea) and Joe Gray (USA) dueled at the front of the race, and when Gray took a fall, Mamu escaped for the win. The two raced to 1:22:36 and 1:23:03 finishes, and Mamu's time marked a new course record.
Mamu tested positive after both the 2017 World Mountain Running Championships and the 2017 World Long Distance Mountain Running Championships for fenoterol. He was given a nine-month doping ban by the IAAF, reportedly a reduction from two years for cooperation.
Filimon Abraham (Eritrea) was third in 1:25, Francesco Puppi (Italy) was fourth, and series leader Andrew Douglas (U.K.) was fifth, both in 1:27.
Women
Sarah Tunstall (U.K.) led the entire way and set a new course too, running 1:41. World Cup leader Sarah McCormack (Ireland) was second in 1:46, and Victoria Kreuzer (Switzerland) was third in 1:47. Lucie Marsanova (Czech Republic) was fourth in 1:50, and Alexandra Hauser was fifth in 1:52.
Tor des Géants – Courmayeur, Italy
The 205-mile Tor des Géants runs in a loop from Courmayeur with a 150-hour cutoff. That's six days, folks. Along the way this mountain race collects some 80,000 feet of elevation gain.
Men
Oliviero Bosatelli (Italy), 50 years old, won the race's 10th running. He won back in 2016 too. Bosatelli finished in 72:37 and despite wintry conditions early in the race, his finish time was some 90 minutes better than last year's winning time and over two hours better than his own finish from 2016.
Second- and third-place Galen Reynolds (Canada, but lives in England?) and Danilo Lantermino (Italy) finished in 77:06 and 79:09.
Deeper results included 16th overall John Kelly (USA, but lives in England) in 92:52, and 27th-place Jason Koop (USA) in 97:06.
Defending champion Franco Collé (Italy) did not finish.
Women
2018 winner Silvia Trigueros (Spain) repeated as champ, and impressively finished sixth overall in 85:23. That's over two hours better than a year ago, and looks to be a new course best.
Second- and third-place Jocelyne Pauly (France) and Chiara Boggio (Italy) finished in 94:22 and 96:55, respectively.
Deeper results included Darcy Piceu (USA) and Nicky Spinks (U.K.) who finished together in 106:15, and Amy Sproston (USA) finished in 107:15.
Other Races and Runs
Tahoe 200 Mile
They're over two days into the Tahoe 200 Mile race around the Big Blue lake between California and Nevada, and the race continues. The overall winner is in though and Michael McKnight finished the loop in 50:56. Angela Mayer leads the women with 192 miles done at the time of this writing. Tracking.
Pine to Palm 100 Mile
Sergio Morales and Jace Hinesly battled at the Pine to Palm 100 Mile race in Oregon. At 50 miles in, Hinesly led by 10 minutes. Morales pulled even by mile 66, and opened a 20-minute lead at mile 80. Hinesly cut that to nine minutes with 10 miles to go, but couldn't get all the way back. Morales won in 17:37 and Hinesly was a close second in 17:41. Stephanie Fronk won the women's race in 26:21, and Dani Reese was the second woman home in a not-too-distant 26:45. Full results.
The North Face Endurance Challenge Series – Wisconsin
The North Face Endurance Challenge Series – Wisconsin race toured the Kettle Moraine State Forest and parts of the Ice Age Trail, and Justin Grunewald won the 50-mile, big. He finished in 6:02, 46 minutes in front of second place. Celia Stockwell led the women in 7:50. Full results.
Plain 100 Mile
The Plain 100 Mile is a tough 100 miler made tougher because it goes without aid, course markings, or much fanfare. 2019 winners were Ian Seabury and Rachel Baird in 23:40 and 33:24. It also appears that Baird was the only female finisher. Full results.
Folsom Lake Ultra Trail
The Folsom Lake Ultra Trail runs 68.5 miles around the lake of the same name in northern California. Michael Cordsen and Meghan Laws won in 12:51 and 13:46. Full results (when available).
Call for Comments
Your turn! What are your thoughts on this weekend's collection of races, and what else did you take part in that you can tell us about? Leave a comment to share results and stories from more events around the world. Thanks!