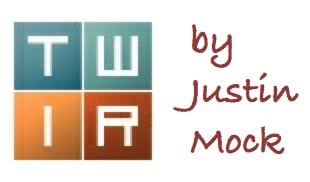 Longtime 100 milers Wasatch Front 100 Mile and Superior 100 Mile filled the U.S. calendar; in Europe there was the Ultra Tour Monte Rosa, the Jungfrau Marathon, and Tor des Géants; and then next weekend $15,000 will go the Run Rabbit Run 100 Mile winners back in the U.S. We've got all of that on this Monday-morning edition.
Wasatch Front 100 Mile – Kaysville, Utah
The Wasatch Front 100 Mile race turned 40, and Andy Jones-Wilkins wrote about that history late last week. The race course runs point-to-point and with 24,000 feet of elevation gain.
Women
Teresa Kaiser won the San Diego 100 Mile earlier this summer, and bookended the end of the summer season with another first-place finish. Kaiser triumphed here in 24:13. Abby Rideout and Jessi Morton-Langehaug were second and third in 25:12 and 25:55.
Men
Gediminas Grinius (Lithuania) capped off the summer-long Grand Slam of Ultrarunning with a win, his second win of the four races. Grinius finished first in 20:55. When Ian Sharman set the Grand Slam of Ultrarunning record in 2013, he ran 21:01 at Wasatch. Grinius though missed Sharman's overall mark after a challenging Leadville 100 Mile race last month.
Carlos Ruibal and Ryan Weibel finished the mountain run in 21:44 and 22:45 for second and third.
Jungfrau Marathon – Interlaken, Switzerland
The point-to-point Jungfrau Marathon is all uphill, gaining 6,000 feet, and in super-scenic mountain country. It was the race's 27th year.
Women
Less than two minutes separated the front-three women. Simone Troxler (Switzerland) edged Theres Leboeuf (Switzerland) and Sara Willhoit (U.K.). The trio ran 3:36:13, 3:37:47, and 3:37:57, respectively.
Men
Robbie Simpson (U.K.) repeated as men's winner in 2:59:29. Just like in the women's race, the second- and third-place men sprinted it out with only 13 seconds between 3:02 runners Abdelhadi El Mouaziz (Morocco, lives in the Netherlands) and Will Herrera (Colombia).
Ultra-Trail Harricana – La Malbaie, Canada
The 125k (77 miles) Ultra-Trail Harricana race was again part of the Ultra-Trail World Tour. The race takes place in Quebec's wild backcountry in northeastern Canada, and had over 2,000 runners across its group of races, though just 254 started the 125k.
Women
Emily Hawgood (Zimbabwe) was way out in front in the women's race. Her 17:53 finish was almost three hours better than anyone else.
Second- and third-place Annie-Claude Vaillancourt (Canada) and Marie-Josee Hotte (Canada) followed in 20:47 and 21:02.
Men
Guillaume Barry (Canada) surprised the men's field and took the win in 13:55. It was his longest race to date. Aurélien Collet (France) edged Johan Trimaille (Canada) for second, 14:21 to 14:23.
The next Ultra-Trail World Tour race is the October 19 Cappadoccia Ultra-Trail in Turkey.
Superior 100 Mile – Two Harbors, Minnesota
Women
Third at last year's Superior 100 Mile, Kelly Teeselink vaulted to the top position in this year's contest. Her 25:23 finish was over an hour better than in 2018. April Anselmo, the race's 2013 winner, was second in 26:19. That time was only 16 minutes back of what she ran six years ago. Third-place Tina Koplinski finished in 28:18
Men
Not too much unlike the women's winner, Mick Jurynec was second in 2018 and came back to even the score. Jurynec was victorious in 20:15, and also just like in the women's race, that made him an hour-plus winner. Second-place Ben Drexler and third-place Joe Laue finished in 21:34 and 22:35, respectively.
Other Races and Runs
Ultra Tour Monte Rosa
On Thursday, the 170k (105 mile) Ultra Tour Monte Rosa race in Switzerland was halted after 82k (50 miles) due to early winter conditions. Corine Kagerer (Switzerland) was the first woman to reach that makeshift finish, running 13:52. Lizzie Wraith (U.K.) and Sarah Hansel (USA) followed in 16:09 and 16:19. In the men's race, Damian Hall (U.K.) finished in front of Petter Restorp (Sweden) and Christian Insam (Italy). The group ran 11:30, 11:53, and 11:54. The next day 100k race was canceled entirely. Full results.
Tor des Géants 
Winter weather is socking the start of the 205-mile Tor des Géants race in Italy too. Sixteen hours into the run at the time of this article's writing and both defending champions are leading the race, Silvia Trigueros (Spain) for the women and Franco Collé (Italy) for the men. Live tracking.
Imogene Pass Run
The 17-mile Imogene Pass Run goes from Ouray, Colorado, 10 miles up to 13,000 feet, and drops seven miles for a finish in Telluride. Taylor Nowlin won the women's race in 2:44, and Timmy Parr, a frequent winner here over the last decade, was first overall in 2:18. Full results.
Mountain Rats 50k
In Eagle, Colorado, Genevieve Harrison and Jeremy Bradford won the Mountain Rats 50k. Harrison set a new course best in 6:25, and Bradford raced in at 6:12. Full results (when available).
Cirque Series
The year's final Cirque Series race was at Utah's Snowbird Resort on an 8.7-mile course with 3,566 feet of elevation gain. Frequent series winner Morgan Arritola bested the women's field again, finishing in 1:29, and recent Pikes Peak Ascent runner-up Seth Demoor was the overall winner in 1:20. Full results.
NUT 100k
Molly Schmelzle won Oregon's NUT 100k on the North Umpqua Trail in 12:47. She was third overall and not that far behind men's winner Drew Roberts and his 12:24 finish. Full results.
McKenzie River Trail Run 50k
The McKenzie River Trail Run 50k races along its namesake river on a nearly point-to-point path in Oregon. Race winners Heather Johnson and Asher Catterall finished in 4:23 and 3:43. Full results.
Backcountry Rise Trail Run
Kim Carmel and Evan Williams won Washington's Backcountry Rise Trail Run 50k race in 6:20 and 4:42. Williams's run broke Max King's course record from 2018. Full results.
Breaks Ultra
The 45-mile Breaks Ultra happens at Breaks Interstate Park on the Kentucky-Virginia border, an area called "the Grand Canyon of the South" for its sometimes 1,600-foot canyon depth. Alondra Moody led the women's race in 10:27, while the men's winner was Scott Buser in 9:25. Full results.
Next Weekend – Run Rabbit Run 100 Mile – Steamboat Springs, Colorado
The 8th-annual Run Rabbit Run 100 Mile race has an incredible $75,000 prize purse with $15,000 going to each of its men's and women's winners.
Women
Becky Bates (Canada) – 2nd 2018 HURT 100 Mile
Melissa Beaury – 5th 2018 The Bear 100 Mile
Riley Brady – 1st 2019 UROC 100k
Tessa Chesser – 2nd 2019 Penyagolosa Trails 108k
Jeanne Cooper – 4th 2019 Bighorn 100 Mile
Whiley Hall – 1st 2019 Telluride Mountain Run
Salynda Heinl – 1st 2016 San Juan Solstice 50 Mile
Jana Willsey – 1st 2019 Tahoe Rim 50 Mile
Michele Yates – 1st 2018 Run Rabbit Run 100 Mile
Men
Yew Ferrara – 2nd 2019 Tahoe Rim 50 Mile
Mike Foote – 1st 2019 River of No Return 55k
Tyler Fox – 1st 2018 The Bear 100 Mile
Hannes Gehring – 1st 2019 Never Summer 100k
Mark Hammond – 60th 2019 UTMB
Alex Ho – 1st 2017 Bighorn 100 Mile
Gabe Joyes – 9th 2019 Leadville Trail 100 Mile
Anthony Kunkel – 4th 2019 Black Canyon 100k
Jeff Mogavero – 8th 2019 Speedgoat 50k
Kyle Pietari – 10th 2019 Western States 100
Jim Rebenack – 1st 2017 Run Rabbit Run 100 Mile
Catlow Shipek – 2nd 2019 Rocky Raccoon 100 Mile
Dave Stephens (Canada) – 2nd 2018 Javelina Jundred
Scott Traer – 2nd 2016 Cascade Crest 100 Mile
Michael Versteeg – 1st 2019 Telluride Mountain Run
Charlie Ware – 26th 2019 Western States 100
Call for Comments
There was a lot more regional-level racing this weekend, too. Can you tell us what you raced or what else you saw?