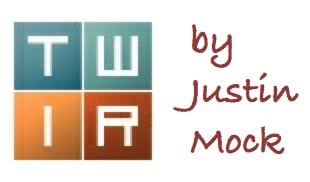 We're going all around the world this week. We've got the Ring of Steall Skyrace and the Golden Trail Series in Scotland, the Pirin Ultra Skyrace and the Skyrunner World Series in Bulgaria, and big national races in France, South Africa, and Australia too. And of course we have some race results from the United States. All aboard and happy Monday!
Ring of Steall Skyrace – Kinlochleven, Scotland
The Ring of Steall Skyrace ran over 29 kilometers (18 miles) in rare sunny conditions in Scotland. The race gained 2,500 meters (8,200 feet) and was the year's penultimate Golden Trail Series contest.
Women
Orienteering ace turned mountain runner Judith Wyder (Switzerland) crushed the field and the record books. She won in 3:36 and that was good for 10th overall, and was 10 minutes better than the course record from 2018. Wyder was almost 18 minutes better than second place too.
Holly Page (U.K.) was second in 3:54 and Fanny Borgström (Sweden) was third in 4:02.
The balance of the women's top 10 included:
4 – Meg Mackenzie (South Africa) – 4:13
5 – Emily Schmitz (USA, lives in Colombia) – 4:13
6 – Ana Cufer (Slovenia) – 4:16
7 – Maya Chollet (Switzerland) – 4:16
8 – Yngvild Kaspersen (Norway) – 4:16
9 – Oihana Azkorbebeitia (Spain) – 4:20
10 – Eli Anne Dvergsdal (Norway) – 4:27
Men
Nadir Maguet (Italy) raced to a 3:14 winning time, and though not as much as in the women's race, it too was a rather dominant victory. Marc Lauenstein (Switzerland) ran into second on the final downhill, finishing in 3:19, and Max King (USA) was third in 3:20, 65 seconds back of Lauenstein.
The rest of the top 10 included:
4 – Stian Angermund-Vik (Norway) – 3:21
5 – Alexis Sévennec (France) – 3:25
6 – Jan Margarit (Spain) – 3:30
7 – Aritz Egea (Spain) – 3:34
8 – Sage Canaday (USA) – 3:35
9 – Ricky Lightfoot (U.K.) – 3:35
10 – Alejandro Forcades (Spain) – 3:37
The year's final Golden Trail Series race is the October 26 Annapurna Trail Marathon in Nepal.
Pirin Ultra Skyrace – Bansko, Bulgaria
The 66k (41 miles) Pirin Ultra Skyrace ran in Bulgaria's Pirin National Park, itself a UNESCO World Heritage site. The Skyrunner World Series's eastern outpost lacked some of the more well-known competition of earlier contests.
Women
Ragna Debats (Netherlands, but lives in Spain) did her thing here, dominating with a 9:08 win. Marcela Vašínová (Czech Republic) and Antoniya Grigorova (Bulgaria) were second and third in 9:40 and 9:46. Cecilia Pedroni (Italy) and Virginia Perez (Spain) followed in 10:18 and 10:22, respectively.
Men
Just five minutes separated the top-five men in a late-race battle. Beñat Marmissolle (France) escaped the group to win in 7:39, and that was a new course record. Ander Iñarra (Spain) was second in 7:41, and Kiril Nikolov hit the podium third for the host country. Nikolov finished in 7:42 and only 19 seconds back of Iñarra.
Borja Fernandez (Spain) and Marc Casal (Andorra) were fourth and fifth in 7:42 and 7:44, respectively.
Full results (when available).
The next Skyrunner World Series race is the October 5 Sky Pirineu 37k in Spain.
Other Races and Runs
Ben Nevis Ultra
The three-day Salomon Skyline Scotland group of races, which also included the Saturday Ring of Steall Skyrace from above, started with Friday's Ben Nevis Ultra. That race went 52k and with 4,000 meters (13,100 feet) of elevation gain. Katie Kaars-Sijpesteijn (U.K.) won the women's race and impressively was third overall. She finished in 8:05 and that was over two hours better than second. Men's winner Murray Strain (U.K.) was barely in front, running 7:51. Full results.
Mamores Vertical Kilometer
Also on Friday and also part of the Salomon Skyline Scotland weekend, the 5k Mamores Vertical Kilometer went up, of course, 1,000 meters. Victoria Wilkinson (U.K.) and Zak Hanna (U.K.) topped out first with 52:49 and 44:43 winning times. Full results.
Glen Coe Skyline
And then at the back end of the Salomon Skyline Scotland weekend, Sunday's Glen Coe Skyline race went 52k and with 4,750 meters (15,600 feet) of elevation gain. Georgia Tindley (U.K.) won the women's race and was almost 40 minutes in front of second with a 8:29 finish. Erik Johannes Husom (Norway) won the men's race in 7:55. Full results.
Surf Coast Century 100k
Australia's 8th Surf Coast Century 100k ran beachside along giant sea cliffs and in remote wilderness. Sarah Ludowici (Australia) and Ash Watson (Australia) won the 100k in 10:08 and 7:57. For Watson, it was both a repeat win and a new course record. Belinda Ralph (Australia) and Damian Angus (Australia) won the accompanying 50k in 4:38 and 4:16, respectively. Full results.
4 Peaks Mountain Challenge
4 Peaks is in South Africa and goes 24k and with 1,800 meters (5,900 feet) of elevation gain. Tara-Lea van Zyl (South Africa), last year's runner-up, won the women's race in 4:16. Thabang Madiba (South Africa) won the men's race for the third-straight year, but just barely. His 2:55 finish was only a single second better than Lucky Miya (South Africa) in an all-out sprint. Separately, a male runner collapsed just 1k from the finish and tragically passed away. Full results (when available).
La Skyrhune
France's 21k La Skyrhune was the finale of the country's national Golden Trail Series. Blandine L'hirondel (France) and Davide Magnini (Italy) won in 2:12 and 1:53. Full results.
NorthCoast 24 Hour
In Cleveland, Ohio, the NorthCoast 24 Hour race was again the USATF 24-Hour National Championships. The race lacked some of the luster of earlier editions with many of the country's best instead already focused on the IAU 24-Hour World Championships in five weeks in France. Things were run on a 0.8822-mile loop and in temperatures that reached 90 degrees Fahrenheit. Kristy Denton and Harvey Lewis are your national champions with 105 and 130 miles, respectively. It was Lewis's third 24-hour championship, and he'll be at the world championships too. Full results (when available).
Barkley Fall Classic 50k
Tennessee's Barkley Fall Classic 50k is a teaser for the greater Barkley Marathons. Official results are still out, but Liz Canty topped the women's race in 10:12 and Michael Dubova won the men's race in 8:40. Full results (when available).
Flagstaff to Grand Canyon Stagecoach Line
Maia Detmer and Deron Ruse went one way from Flagstaff toward the Grand Canyon in Arizona, winning the 100-mile Flagstaff to Grand Canyon Stagecoach Line race. The two finished in 21:24 and 17:30. Lauren Coury won the accompanying 55k in 4:49, and Nick Coury won the men's race in 4:01. Full results.
Call for Comments
You know the drill! If willing, kindly tell us where you were and what you raced, paced, crewed, or otherwise spectated this weekend.