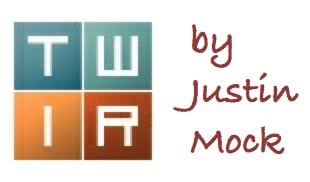 The Ultra-Trail World Tour continued with the Ultra-Trail Australia 100k race, and runners prepped for June's Western States 100 at events like the Silver State 50 Mile and the Quest for the Crest 50k. All are among the highlights of this week's column.
Ultra-Trail Australia – Katoomba, Australia
It happened again. Weather forced a reroute of an Ultra-Trail World Tour event. This time heavy rain caused the Ultra-Trail Australia 100k to deviate from its traditional point-to-point route in favor of an out-and-back-style alternate course.
The women's field was made of most of Australia's best ultrarunners, and the Aussies took each of the first eight finishing positions. Among that group, Lucy Bartholomew (Australia) rose to the top after being in front all day. Celebrating her 21st birthday, Bartholomew finished with a 10:52 winning time.
Hanny Alston and Lou Clifton were second and third in 11:12 and 11:24, respectively. Fourth and fifth places were Robin Bruins and Daniela Burton in 11:26 and 11:27.
Other familiar names included:
Gill Fowler (Australia) – 7th, 12:03
Marie McNaughton (New Zealand, but living in Hong Kong) – 11th, 12:36
Beth Cardelli (Australia) – 13th, 12:43
In the 50k race, Kellie Emerson was best in 4:42.
Tim Tollefson (USA) matched Bartholomew with his own wire-to-wire win. He splashed across the rain-soaked course in 8:52. Up next for Tollefson is the June 17 Broken Arrow Skyrace in California, and then further out, a return to UTMB, after recently deciding to pull his name off from high up on the Hardrock 100 waitlist.
Though not victorious, Rob Krar (Canadian living in USA) was successful in his return from long-term injury. Unable to chase down Tollefson, Krar was a strong second in 9:11.
Aurélien Collet (France) was third in 9:30, David Byrne (Australia) was fourth in 9:32, and Justin Andrews (USA, but living in China) was fifth in 9:49.
Other familiar names in the men's results include:
Matt Flaherty (USA) – 6th, 9:58
Grant Guise (New Zealand) – 8th, 10:06
Samir Tamag (Nepal) won the accompanying 50k race in 4:07, 10 seconds in front of Stu Gibson (Australia).
The next Ultra-Trail World Tour race is the June 17 Mozart 100k in Austria.
Quest for the Crest 50k – Burnsville, North Carolina
Held on a point-to-point course, the Quest for the Crest 50k race packs in almost 12,000 feet of elevation gain and includes a summit of 6,684-foot Mount Mitchell.
Women's winner Jackie Merritt rode her recent hot streak to another victory. She finished in 8:32, well clear of second- and third-place Shannon Howell and Michelle McLellan. The chasers ran 9:00 and 9:36, respectively.
Much like Merritt, men's champ Avery Collins is also full of momentum on his way to Squaw Valley for the Western States 100. A cornrowed Collins fought off a spirited challenge from local runner Eli White, eventually shaking loose for a 6:45 first-place finish. White was second in 7:01, and third-place Ben Kinsinger ran 7:55.
In the 10k race, Juliane Totzke and Jason Bryant were champs. It was Bryant's second-straight win of the race.
Silver State 50 Mile – Reno, Nevada
Like so many others in this week's column, Amy Sproston ,too, went for one last prep race as she builds toward June's Western States 100. Sproston's 9:08 run beat out a 9:26 finish from Angela Shartel. Jenelle Potvin was third in 9:39.
Four years after last winning, Chikara Omine returned to Nevada's Silver State 50 Mile and again came out on top. Omine ran 7:31, and did it just two weeks after finishing second at the Miwok 100k. Second and third places went to Frank Aldana and Ryan Weibel in 7:47 and 8:14, respectively.
Jen Benna and Noah Brautigam won the 50k race in 5:33 and 4:04.
Jemez Mountain Trail Runs – Los Alamos, New Mexico
Amanda Morgenstern and race local Michaeline Nelson-Albright dueled to 10:41 and 10:56 first- and second-place finishes. Third-place finisher Erin Marcinek trailed in 11:21.
In the men's race, Chris Price denied Nick Clark what would've been his fourth win at the high-altitude mountain run. Price, who finished second behind Clark in 2015, won in 8:39 to Clark's 9:18 this year. Shaun Burke was third in 9:24.
Other Races
Cruel Jewel 
Bibo Gao and Johnny Clemons won the Cruel Jewel 106 Mile race in Georgia with 37:14 and 26:30 times. Fifty-mile winners were Rachel Kelley and Shawn Webber in 12:57 and 12:33. Full results (when available).
Sun Mountain
Rainshadow Running's Sun Mountain event had both 50k and 100k races. In the 50k, Kaytlyn Gerbin and Riccardo Tortini were victorious in 4:40 and 4:14, and in the 100k it was Suzanne Johnson and Brandon Benefield in front in 12:00 and 10:18. Full results.
Superior Spring Trail Race
Already the 25k course-record holder thanks to her 2016 win, Emily Gordon now owns the best time for the 50k race, too. Gordon won the Superior Spring Trail Race 50k in Minnesota in 4:30, two minutes better than the previous record that had stood since 2007. Men's winner Ben Cogger ran 3:45. Full results.
Keys Ultras
The Keys Ultra series of races in Florida must be as flat as a race can be. In the point-to-point 100-mile, Micah Morgan and Marc Burget went for 17:19 and 15:34 winning times. Katalin Nagy won the accompanying 50-mile race overall in 7:04. Tim Deer won the men's race in 7:48. Full results.
Black Canyon Ascent
Previous Mount Washington Road Race winner Shannon Payne won the women's race at the Black Canyon Ascent, a six-mile, 2,000-foot, paved-road climb up to the top of Colorado's least-visited national park, Black Canyon of the Gunnison NP, in 45:39. Second-place woman was McKenna Broyles in a distant 51:25. Mike Popejoy, a previous Olympic Marathon Trials participant, ran a new course record of 38:55. Josh Eberly, a past U.S. Mountain Running Team member, was second in 40:55. Full results (when available).
Ultrabalaton
Hungary's Ultrabalaton 220k (136 miles) took place, with Zsuzsanna Maráz (Hungary) bringing home the women's win in 22:31. Dan Lawson (U.K.) is pushing his taper late. Just 41 days out from the IAU 24-Hour World Championships, the medal hopeful won the men's race in 18:30. Full results (when available).
Xtrail FKT Yuzhu Peak
In China, the Xtrail FKT race is a trip up and down snow-covered 20,420-foot Yuzhu Peak. A small group of runners use crampons and fixed ropes in the race. Course conditions kept this year's group off of the summit and the race instead turned around near 18,500 feet. Stevie Kremer (USA) repeated as women's winner in 82 minutes, beating all but the top-three men. Men's winner Jia-o Renjia (China) beat out second-place Jason Schlarb (USA) by 10 minutes. Full results (when available).
Tiger Mountain 50k
Women's winner Christine Mosley was third overall in 5:43 at Washington's Tiger Mountain 50k. In the men's race, Zach Szablewski, who also will race Western States this June, finished in a first-place tie with Michael Havrda in 4:43. Full results.
Camí de Cavalls
The 185k Camí de Cavalls was a true island circumnavigation, circling Spain's Menorca island. Gemma Avelli (Spain) and Antoine Guillon (France) won the longest of the event's five distances, finishing in 24:46 and 19:29. Other notables included Pau Capell (Spain), first in the 37k at 2:40. Full results (when available).
San Francisco 50k
Genevieve Clavier and Chris Denucci each set new course records at the Coastal Trail Runs San Francisco 50k. The two went for 5:13 and 4:05 wins. Full results.
Timp Trail Marathon
Alison Memmott and Aaron Fletcher won the Timp Trail Marathon in Utah, in 4:41 and 3:07 respectively. Fletcher's performance is a 23-minute course record at the eight-year race with a beefy 5,800 feet of climbing. The recent Brigham Young University cross-country and track standout who has dabbled in obstacle-course racing, too, appears to be one to watch as he experiments in the trail scene. Full results.
Mauna to Mauna Ultra
The inaugural Mauna to Mauna Ultra, a 250k, six-stage, seven-day, self-supported stage race, took place last week on Hawaii. Hawaiian local Sylvia Ravaglia bested the women's race in a cumulative 34 hours and 32 minutes while Spain's Vicente Garcia won the men's race in 26 hours and 46 minutes. Full results.
Other News – Kilian Jornet on Everest
Kilian Jornet's Summits of My Life team reported that he successfully reached the 8,848-meter summit of Everest at midnight local time on the night of the 21st to 22nd of May via Everest's North Face without oxygen or fixed ropes, 26 hours after beginning his attempt at the Everest Base Camp near the Rombuk monastery on the mountain's north side, at 5,100 meters altitude. At 12:15 p.m. local time on May 22, Kilian safely returned to Advanced Base Camp on the mountain's north side, at 6,500 meters, and elected to stop and not return all the way to the 5,100-meter base camp due to stomach problems.
The Summits of My Life team supplied this quote from Kilian, "Until I reached 7,700m I felt good and was going according to my planning, but there I started to feel stomach ache, I guess due to an stomach virus. From there I have moved slowly and stopping every few steps to recover. However, I made it to the summit at midnight."
Next Weekend – Zegama-Aizkorri Marathon – Zegama, Spain
The always competitive Zegama-Aizkorri Marathon is set to take place Sunday, May 28 in Basque Country, Spain. The women's race is headlined by Emelie Forsberg, Anna Frost, Megan Kimmel, Oihana Kortazar, Ruth Croft, Maite Maiora, and more. The men's race should see the likes of Marc Lauenstein, Rémi Bonnet, Ismail Razga, Zaid Ait Malek, Aritz Egea, Jonathon Albon, and others at the race front.
iRunFar will cover the race live, and publish a full preview. Stay tuned.
Next Weekend – MaXi-Race – Annecy, France
The Maxi-Race event in Annecy, France sports a number of race distances, including its most competitive 110k event on Saturday, May 27. The women's 110k race should see Caroline Chaverot, Andrea Huser, Courtney Dauwalter, Mimmi Kotka, Cassie Scallon, and Francesca Canepa, and others vying for the women's podium. In the men's race, watch for Max King, Dakota Jones, François D'haene, Gediminus Grinius, Ian Don Wauchope, Sam McCutcheon, and more.
Call for Comments
A couple notable runners have popped onto our radar with their performances this weekend, Justin Andrews, the fifth-place finisher at the Ultra-Trail Australia and an American living in China, as well as recent BYU grad Aaron Fletcher who set a massive course record at the Timp Trail Marathon. Do any readers have more insight into these two runners?
Leave a comment to share results from other races that took place this weekend. Thanks!