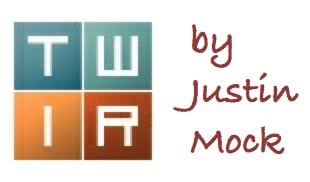 Despite an abundance of trail races, many runners hit the roads for a collection of races around the world. A full round up of these events and many others are included in our This Week in Running column.
Three Peaks Fell Race – Yorkshire Dales, United Kingdom
Salomon teammates Marc Lauenstein, Ricky Lightfoot, and Tom Owens leapfrogged throughout the 23-mile race before Lauenstein, a past winner of races like Sierre-Zinal and the Pikes Peak Marathon, moved ahead to prevent what would have been Lightfoot's third-straight win. Lauenstein clocked 2:48:58, nine seconds in front of Lightfoot. The race winner's time was just 2:55 off a course record that has stood since 1996, despite consecutive days of rain and snow falling on the course leading up to the event. Owens earned the final podium position in 2:52.
Victoria Wilkinson of the U.K. upstaged Nepalese star Mira Rai in the women's race. Wilkinson finished in 3:26, and Rai was nine minutes in arrears, and Helen Berry was third in 3:37.
Yading Skyrun — Yading, China
The 2016 Skyrunner World Series season kicked off with the Yading Skyrun, a "Sky" Series event, in the west of China's Sichuan province. Runners were tested with a nearly 7,000 feet of climb in the middle 12 of the race's 18 miles up to a highpoint of 15,3000 feet before plummeting down 2,000 feet in three miles to finish.
Little know Bhim Gurung of Nepal out sprinted the 2015 Skyrunner World Series Sky champ, Tadei Pivk of Italy, on the final descent to take home the win. Andorra's Marc Casal Mir to finish third.
On the women's side, Colorado's Megan Kimmel picked up where she left off in 2015 in absolutely dominating the women's field. Her sixth-place overall finish only 12 minutes back from the dueling men's winner in a three-plus-hour race was impressive. China's Wenrong Zhen took second while Spain's Ragna Debats was third. China's Dong Li also raced, but finished a distant fourth.
Full results.
The North Face Endurance Challenge Championship – Bear Mountain, New York
Canadian runners took five of the top six positions in the 50-mile race. Ryan Atkins edged Brian Rusiecki for first, finishing in 7:09 and 7:11, respectively. David Le Porho was third in 7:21. Timothy Olson finished around tenth in 7:50 or so.
Heather Hoescht was the surprise women's winner. Although little known in this column, she appears to have won several races in Pennsylvania in recent years. Her 8:48 finish was five minutes better than Silke Koester. Amy Rusiecki ran 9:22 for third.
In the accompanying 50k, Samuel Gray and Samantha Creath were race winners in 3:59 and 4:53, respectively.
The next The North Face Endurance Challenge Championship is July 16 in Ontario, Canada.
Other Races
Lots of trail runners took to the roads this weekend. IAU 50k world champion Tony Migliozzi ran 2:21 for fourth at the Pittsburgh Marathon. In Ohio, Andy Wacker was 15th at the USATF Half Marathon National Championships and David Riddle was second in 2:33 at Cincinnati's Flying Pig Marathon. 2015 U.S. Mountain Running Team member Allison Grace Morgan finished as second American at the competitive Lilac Bloomsday 12k in Washington state, and Kaci Lickteig won the Lincoln Marathon in Nebraska in 2:48. Ellie Greenwood was third at the Vancouver Marathon in 2:45.
In upstate New York's Mohonk Preserve, Iain Ridgeway edged Ben Nephew to win the second annual Rock the Ridge 50-Mile Challenge. The two frontrunners ran 6:12 and 6:14, finishing over an hour ahead of third place. Rachel Sparks dipped under the eight-hour mark with a 7:59:31 first-place finish in the women's race. Full results.
The fourth-annual Gunpowder Keg Ultra 50k in Maryland took place on a two-lap course in the Gunpowder State Park. Race winners were Wookie Kim and Elaine Griesbach in 4:55 and 5:42, respectively. Full results.
The Heartland 50 Mile in Kansas saw Ronald Lapoint and Jaclyn Long finish first and second overall in 7:50 and 8:19. Lapoint's time ranks second at the third-annual event, and Long's marked a new course record. Full results.
Ten runners went over 100 miles at the Virginia 24-hour Run for Cancer with Steve Speirs, a veteran of 24-hour races, totaling 135 miles.
The Lost Boys 50 Mile in southern California is a race from yesteryear, brought back to life in 2015. Angela Shartel was the overall winner of the race that takes in the best of the Lake Cuyamaca trails, with 9,000 feet of elevation gain. She finished in 8:47, six minutes in front of men's winner Gabe Yanez. Full results (when available).
Donnie Campbell and Beth Pascall won the 53-mile HOKA Highland Fling race in the U.K. The race goes point to point on the West Highland Way footpath from Milngavie to Tyndrum, Scotland. Full results.
Next Weekend – Miwok 100k – Stinson Beach, California
Though the Miwok 100k lacks some of its competitive luster of past years, a regionally competitive field will take part in the popular Bay Area event. Top entrants are highlighted below.
Men
Brian Donnelly — 4th at 2014 Waldo 100k
Michele Graglia — 1st at 2016 San Diego 50 Mile
Chikara Omine — 1st at 2016 Ruth Anderson 50 Mile
Jean Pommier — 2nd at 2016 Ruth Anderson 50 Mile
Ben Stern — 6th at 2016 Gorge Waterfalls 100k, 1st at 2015 Miwok 100k
Women
Katie Arnold — 1st at 2014 Angel Fire 100k
Suzanna Bon — 1st at 2015 Tahoe 200 Mile
Sky Canaves — 2015 U.S. 24-hour team member
Julie Fingar — 3rd at 2016 Jed Smith 50k
Bree Lambert — 4th at 2016 Marin Ultra Challenge 50k
Ragan Petrie — 2nd at 2016 Bull Run Run 50 Mile
Next Weekend – The Canyons 100k – Foresthill, California
Two California 100k races on the same weekend. A similarly talented, though less deep, field is set to take part in this fourth-annual event.
Men
Lon Freeman — 5th at 2016 Diablo Trail Challenge 50k
Paddy O'Leary — 4th at 2016 Way Too Cool 50k
Bob Shebest — 2nd at 2015 Run Rabbit Run 100 Mile
Women
Caroline Boller — 1st at 2016 USATF 50k road championships
Magdalena Boulet — 2015 Ultrarunner of the Year
Transvulcania Ultramarathon – La Palma, Canary Islands, Spain
iRunFar will be on the island for full coverage of the event, the first of the Skyrunner World Series Ultra division series. Check out our in-depth previews of the women's and men's races.
Call for Comments
As always, we'd love to hear about other races around the globe! Leave a comment!