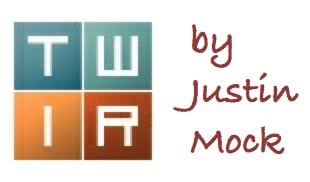 The La Sportiva Mountain Cup got underway in California, and the Golden Ticket series continues next weekend in Georgia. Highlights of these events and more are included in this week's column.
Marin Ultra Challenge – Sausalito, California
Down from its usual 10-race schedule, this year's La Sportiva Mountain Cup includes six events across six different states. Inside Trail's Marin Ultra Challenge 25k was the year's first.
In the men's race, David Roche made it two victories in as many weeks. Finishing in 1:33:20, Roche led the first four men under Galen Burrell's event record from last year. Due to wind and rain during race week, the course was, however, altered from previous years.
It was again Roche's from-the-gun racing strategy that propelled him forward.
"After [last week's] Way Too Cool, I felt great but had the post-ultra horror stories of long-term recovery issues fresh in my mind. I went out hard over the first few uphill miles and faded even harder over the last few downhills," the race winner commented. "I was very lucky the race wasn't one or two miles longer, or I would have almost certainly gotten gobbled up." Roche earned a $1,000 first-place cash prize, presented in the form of oversized check.
Bay Area standouts Daniel Metzger, Craig Schmidt, Ivan Medina, and Sam Robinson followed in succession. The group finished in 1:34:09, 1:35:18, 1:26:41, 1:41:28, and 1:42:55.
2015 U.S. Junior Mountain Running Team member Tayte Pollman was was seventh and recent Sean O'Brien 100k winner Stephen Wassather was eighth.
Former University of California — Santa Barbara Gaucho Daniella Moreno overtook defending Cup champion Maria Dalzot in the women's race. Moreno, a 16:33 5k runner while in college, finished in 1:46:59 to Dalzot's 1:48:38. They too were well under last year's winning time. Maria Malone was third in 1:53:28.
Ryan Neely and Nicole Kalogeropoulos were 50-mile race winners in 6:39 and 8:16. Both times marked new course records, though those courses too were potentially impacted by the weather.
And over 50k, it was Alex Ho and Emily Peterson on top in 4:01 and 4:23, respectively.
The next La Sportiva Mountain Cup race Is the April 23 Hyner View Trail Challenge in Pennsylvania.
Iditarod Trail Sled Dog Race – Nome, Alaska
Though not traditionally within the scope of this column, Alaska's famed Iditarod sled-dog race is likely of interest to readers. Nicknamed "the last great race on earth," the race goes point-to-point from Anchorage to Nome over a distance of some 975 miles. Teams typically take nine to 15 days to complete the adventure, while using a team of up to 16 dogs.
This year's race unfortunately reached national news for the wrong reasons. A drunk snowmobiler, who later confessed, attacked the sled dog teams of Jeff King and Aliy Zirkle, and killed one of King's dogs, a three-year-old male named Nash.
King won the race's 2006 edition and Zirkel is a three-time runner-up. Zirkle presently sits fourth in the rankings and King 16th.
On Sunday, defending champion Dallas Seavey overtook his dad, then-leader Mitch Seavey. The elder Seavey led into Shaktoolik, the 754-mile aid station, though it was Dallas who exited aid and rejoined the trail first. Brent Sass and Zirkle would also leave Shaktoolik ahead of Mitch Seavey.
The official race website has excellent coverage as the event continues.
Other Races and Runs
Coming back from long-term injury, David Riddle won the Land Between the Lakes Marathon in 2:48. It was four minutes better than the previous course best. Full results (when available).
In Medina County, Ohio, Buzzard Day is a local holiday, and the Buzzard Day Trail Races had 25k, 50k, and 100k race distances.  Mike Cooper and Beth Gilday won the 100k in 11:00 and 12:55, and in the 50k, it was Corree Woltering and Christa Petryszyn that were victorious with 3:52 and 5:12 runs, respectively. Full results.
The Labor of Love Ultra outside of Las Vegas, Nevada also had several race distances. In the 50 mile, John Oster and Jamie Miller were race winners in 8:52 and 10:04, and in the 50k Mark Jimenez and Serena Gallgher earned the top position with 4:48 and 6:31 finishes. Full results.
Salida, Colorado's Run Through Time Trail Marathon is a regional favorite with a surprisingly competitive field. Justin Ricks repeated as men's winner of the marathon, finishing ahead of Timmy Parr. Nick Clark, like Parr a previous winner of this race, was fourth. Mike Aish was rumored to be among the field as well. The full women's podium remains unclear at present, though Anita Ortiz was second. Seventeen-year-old local Taylor Stack won the men's half marathon for the third year in a row, finishing in 1:31, and Kim Dobson championed the women's race in 1:47. Full results (when available).
Breckenridge, Colorado's The Five Peaks ski-mountaineering race is America's highest such event. In the long course team event, J. Marshall Thomson teamed with 2015 national team member Rory Kelly to win the men's race in 3:03. Stevie Kremer and Lindsay Plant were the women's winners in 3:29. Full results.
America's Uphill goes 3,000 feet up a ski slope in Aspen, Colorado. Adventure-racing legend Mike Kloser was the men's winner in 48:26, and Sue King top lady in 56:49. Full results.
Earlier in the week 2015 Junior Mountain Running World Champion Allie Ostrander was featured in a national, mainstream news magazine. At the weekend's NCAA Indoor Track & Field Championships though, her string of successes ended up when she dropped from the 5,000m race with injury. Full results.
Lizzy Hawker completed a giant 200k loop around Nepal's Kathmandu Valley in 35:39. The route included an estimated 15,000 meters of elevation gain.
Kilian Jornet again treated us to some wild footage of his ski-mountaineering exploits. His Facebook page includes video of the Pierra Menta event in southeastern France. The race included four stages, and Jornet and French teammate Mathéo Jacquemod won each of the four stages. France's Axelle Mollaret and Laetitia Roux teamed to win the women's race. They too won each of the four stages. Full results.
Next Weekend – Chuckanut 50k – Fairhaven, Washington
David Laney has won two out of the last three years. In 2013, he upstaged Max King, finished second to King in 2014, and then held off Andrew Benford at last year's race. Laney will be back for this year's event, and so too will Benford. 3/14/16 Edit: Neither Laney nor Benford are expected to start this year's race. Laney most recently ran 2:31 at the U.S. Olympic Trials Marathon.
The two frontrunners from last year's race will see challenges from, among others:
Ryan Bak –3rd at 2015 The North Face Endurance Challenge 50-Mile Championships
Yassine Diboun – 3rd at 2016 HURT 100 Mile
Matt Flaherty – winner at 2016 Mountain Mist 50k
Dan Kraft – 7th at 2015 TNF EC 50 Mile
Eric Senseman – 5th at 2016 USATF 50k Road National Championships
Four-time champion Ellie Greenwood headlines the women's field. Greenwood was most recently second at The North Face Endurance Challenge 50 Mile Championships. Her top competition will come from the below group:
Sarah Bard – 1st at 2015 JFK 50 Mile
Keely Henninger – 7th at 2015 TNF EC 50 Mile
Catrin Jones – 2nd at 2015 Chuckanut 50k
Alissa St. Laurent – 1st at 2015 Cascade Crest 100 Mile
Next Weekend – Georgia Death Race 68 Miler – Blairsville, Georgia
The fourth-annual event is the fourth of six Golden Ticket races, awarding an automatic entry to the Western States 100 Mile for its top-two finishers. Top entrants include defending champion Andrew Miller. Since winning last year's race, then a part of the U.S. Skyrunner Series, the 19-year-old also won the Bighorn 100 Mile race. He'll be joined in the race by:
Men
Dominick Layfield – 2nd at 2015 The Bear 100 Mile
Mario Mendoza – 1st at 2015 Moab Trail Marathon
Michael Owen – 2nd at 2015 Georgia Death Race
Brian Rusiecki – 3rd at 2015 Mountain Masochist 50 Mile
Darren Thomas – 1st at 2016 Mount Cheaha 50k
Women
Jen Benna – 3rd at 2016 Sean O'Brien 100k
Katie Desplinter – 4th at 2015 Angeles Crest 100 Mile
Maggie Guterl – 1st at 2015 Brazos Bend 100 Mile
Bethany Patterson – 2nd at 2016 Holiday Lake 50k
Sarah Woerner – 5th at 2015 Power of Four 50k
Call for Comments
Is the slimmed-down La Sportiva Mountain Cup an improvement, and one that will lead to more competitive fields?
What regional races were overlooked in this week's column?