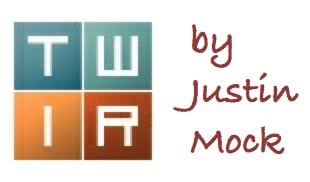 Last weekend was a giant one for racing, and this one, well, wasn't, or wasn't as much, at least. There is still plenty to talk about, though, and so we've got highlights though from Alaska's Mount Marathon Race, France's High Trail Vanoise, Colorado's Silver Rush 50 Mile, and Switzerland's Zermatt Marathon. Let's get going!
Mount Marathon Race – Seward, Alaska
Poor air quality from a nearby wildfire thinned the competitive field at Seward, Alaska's Mount Marathon Race. Many top Nordic skiers, who are typically among the top Mount Marathon runners, chose to skip the 5k race in consideration of their primary sport, and the boy's and girl's junior races were both cancelled. For those that did race, the five-kilometer course runs from downtown to the top of the peak and back, gaining 3,022 feet at an average 34% grade. And this was the race's 92nd year, talk about history!
Men
Air quality be damned, Max King went to Alaska to run a race, and that's what he did. King won the race in 43:39 thanks to a race-best 32:07 climb, followed by a 10th-best 11:32 downhill. King was clearly excited at his finish, pumping his fists into the air over his red headband on the final strides.
Former course-record holder Eric Strabel returned to the podium with a second-place 45:21, and Lars Arneson was third in 45:32. Arneson greatly improved on last year's seventh-place run.
Alaskan runners took eight of the top-10 finish positions. Taylor Turney finished 18th, but had the day's best downhill with a 10:01 free fall.
Course-record holder David Norris did not start the race.
Women
Women's winner Hannah Lefleur was just third to the top, 69 seconds behind Christy Marvin, but jetted downhill for victory in 53:24. Lefleur's descent was tops, and the whole run was way better than her 2018 fifth-place finish.
Marvin, a past champion who was racing for the first time since knee surgery, held for second in 53:54, and Julianne Dickerson was a close third in 54:03.
Recent NCAA steeplechase champion and past Mount Marathon Race winner Allie Ostrander did not start the race. She did just graduate from Boise State University and signed a professional running contract with Brooks.
High Trail Vanoise – Val D'Isere, France
High Trail Vanoise runs just 70k (43 miles), but with an incredible 5,400 meters (17,700 feet) of elevation gain. The race runs on a loop course starting and finishing at the Val D'Isere ski resort near the Italian border.
Men
It's because the course is so rugged that defending champ Dmitry Mityaev (Russia) came back. There are summits above 3,000 meters, climbs requiring ropes, and glaciers, and that terrain works well for Mityaev. His repeat victory came in 8:51, 11 minutes behind his 2018 result. Ludovic Pommeret (France), a former UTMB winner, jumped from third a year ago to second, finishing in 9:04. Clément Molliet (France) was third in 9:24. Only the top-four men finished under 10 hours.
Women
It was an all-French women's podium, and one that was not that closely bunched. Race winner Sarah Vieuille led the group in 10:27, and finished seventh overall. Second- and third-place Noémie Grandjean and Geraldine Prost finished in 11:57 and 12:54.
Zermatt Marathon – Zermatt, Switzerland
In Switzerland, the Zermatt Marathon runs uphill with 1,944 meters (6,400 feet) of elevation gain, mostly on road. The race dates to 2002, and was a former host of the World Long Distance Mountain Running Championships.
Men
Andy Wacker characteristically took the race out fast, ultimately finishing fourth in 3:12. It was his second marathon in six days. Wacker's passers then were Benedikt Hoffman (Germany), Shaban Mustafa (Bulgaria), and François Leboeuf (France). That group of podium finishers clocked 3:04, 3:07, and 3:09 times, respectively.
Women
The top-four women all went under four hours, though the winning time was the slowest at the race since 2005.
Aline Camboulives (France) gapped the field with a leading 3:50, and then Jenny Inge (Switzerland) edged Natascha Baer (Switzerland) by just 36 seconds for runner-up honors. Both Inge and Baer finished in 3:55.
European Mountain Running Championships – Zermatt, Switzerland
The European Mountain Running Championships were also in Zermatt, Switzerland, and held on an all-uphill 10k course that gained 1,000 meters of elevation.
Men
Sixth at the world championships last year, Jacob Adkin (U.K.) won his first European championships. He finished in 53:21. Stian Øvergaard Aarvik (Norway) and Xavier Chevrier (Italy) ran 53:46 and 54:02 for second and third. Rémi Bonnet (Switzerland) was fourth in 54:13, with the top four less than a minute apart.
Deeper results included Robbie Simpson (U.K.) in seventh and current World Mountain Running Association World Cup leader Andrew Douglas (U.K.) in ninth.
Women
Make it three in a row for Maude Mathys (Switzerland). She won the uphill race two years ago in Slovenia, last year's up-and-down race in Macedonia, and then finished the hat trick this year with a convincing 1:00 win.
[Editor's Note: We just learned that, in 2015, Maude Mathys received a warning without suspension from the Disciplinary Chamber for Doping Cases of Swiss Olympic for two positive tests for clomifene (previously clomiphene), which is on the World Anti-Doping Agency (WADA) Prohibited List. The chamber issued the warning after it was determined that Mathys was mistakenly taking the prohibited drug for fertility purposes without first obtaining a WADA Therapeutic Use Exemption. Her warning included nullifying her results from the 2015 International Ski Mountaineering Federation World Championships, where she had a positive test, and a financial penalty where she repaid her case's costs.]
Andrea Mayr (Austria), the only other woman to have won three-straight European championships, was second in 1:01, 61 seconds back. There was a time when Mayr was unbeatable in uphill races, but that time perhaps has passed. Christel Dewalle (France) was third in 1:02.
Dewalle previously served a four-month doping ban after a positive test at the 2016 Skyrunning World Championships.
Silver Rush 50 Mile – Leadville, Colorado
There's still a lot of snow in Leadville, Colorado, and, like many other races this summer, the Silver Rush 50 Mile course was rerouted off the course high point.
Men
2018 runner-up Carlos Ruibal bettered last year's finish by 27 minutes and won this year's race in 6:37. Jim Rebenack dipped under the seven-hour mark, by 44 seconds, with a second-place 6:59, and Phil Reutlinger ran 7:08 for third.
Women
Allison Baca, a former pro triathlete, executed a come-from-behind move in the final 12 miles. She won the race in 7:56. Blake Wageman and Annie Hughes were second and third in 8:28 and 8:33, respectively.
Other Races and Runs
Sinister 7 Ultra
Alberta, Canada's Sinister 7 Ultra runs 100 miles through the remote Canadian Rockies. Scott Cooper and Dawn Glover won the adventure run in 18:08 and 24:19, and both picked up $1,000 for the work. Full results.
Vail Hill Climb
For 43 years, the Vail Hill Climb has been going up 2,200 feet over seven miles in Colorado. Both Joe Gray and Bailey Kowalczyk won by over four minutes. Gray finished in 51:30 and Kowalczyk in 1:03. Full results.
Finger Lakes 50s
Concurrent 50-mile and 50k races happened in stormy weather at upstate New York's Finger Lakes 50s. On a three-lap course, Andrew Simpson and Sabrina Little won the 50-mile race in 7:30 and 7:49, with Little finishing second overall. Xavier Salvador and Justyna Wilson won the 50k contest in 4:38 and 5:03. Full results.
Afton Trail Run 50k
Southeast of Minneapolis, Minnesota, the Afton Trail Run 50k crowned Ben Schneider and Sara Conrad as race winners in 3:51 and 5:01. The race is run as two laps inside of Afton State Park. Full results.
Pistoia-Abetone 50k 
If my translation is good, the longtime Pistoia-Abetone 50k traces its roots to Italian marathoners training for the 1968 Olympic Marathon. The race happens in Italy's Tuscany region and 2019 winners were Matteo Lucchese (Italy) in 3:35 and reigning IAU 100k World Champion Nikolina Šustić (Croatia) in 4:00. Full results.
Ljungskile 100k
In his native Sweden, Elov Olsson won the Ljunkskile 100k race in 6:38. Women's winner Lisa Ring dipped under eight hours for the women's win in 8:12. Full results (when available).
Call for Comments
Next up, you! Tell us what you were up to over the weekend, an extension of the U.S. July 4 holiday.