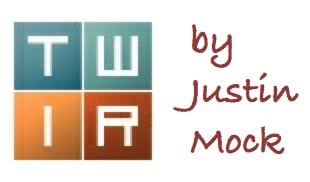 An audacious transcontinental run record attempt is underway, the International Ski Mountaineering Federation again turned out a competitive race in Europe, and small races around the U.S. dotted the weekend racing landscape. Those highlights and more are included in this week's column.
Transcontinental Run Record Attempt
Little-known ultrarunner Adam Kimble is attempting to break the Guinness Book of World Records world record for running across the United States. The current record stands at 46 days, 8 hours, and 36 minutes and was set in 1980 by Frank Giannino Jr. Kimble has targeted a 3,030-mile route that stretches from Huntington Beach, California to New York City, and a 45-day timeline that would require 67 miles per day.
Kimble won the Gobi March 4Desert event in 2015, but his UltraSignup page otherwise shows limited results for potential benchmarking against that 67-mile per day target. He finished the Ultra Trail Cape Town 100k in 14:17 in 2015 and the 2014 Leadville Silver Rush 50 Mile in 9:24.
His Facebook page indicated that, after starting on February 15, 55 and 45 miles were completed on the first two days the run, though that second day was accomplished despite walking 35 of those miles to compensate for pain behind Kimble's knee.  Mileage wasn't reported for the third day. Kimble did however spend 18 hours on the roads that day, and on day six he crossed from California into Arizona.
Transcavallo – Tambre, Italy
Kilian Jornet won the penultimate stage of the International Ski Mountaineering Federation World Cup, taking the individual race ahead of German and Italian rivals Anton Palzer and Michele Boscacci. France's Letitia Roux won the women's race with Spain's Nahia Altuna Quincoces and Switzerland's Jennifer Feichter finishing second and third.
Roux doubled back to win the next day's sprint race. Robert Antonioli won the men's race, and Palzer was third.
In trying to keep up with ski mountaineering, one personal takeaway is the frequency with which Jornet and others race, at least as compared to trail and ultrarunning. Indeed, the ski-mountaineering competitions are significantly shorter.
The fifth and final event of the ski mountaineering world cup begins on March 18 at Italy's Mondole Ski Alp.
Other Races
Keith Hansz and Amanda Debevc won the Olde Girdled Grit 50k in northeast Ohio's Lake Metroparks. The race winners ran 4:47 and 4:59, with Debevc dipping 22 seconds under the 5-hour mark. Full results.
For the second-straight year, Katalin Nagy won Florida's Everglades Ultra 50 Mile. Her 6:52 finish also marked a new personal best for the distance and a new course record. Dan McHugh won the men's race in 7:58. David Petersheim topped Jonathan Lantz to win the accompanying 50k, 3:43 to 4:02. Heather Hoescht was third overall, first female, in 4:03. Full results.
The Vail Winter Uphill is all up, gaining 2,300 feet over 2.5 miles on a ski slope. In the race's ninth year, Kim Dobson broke Brandy Erholtz's course record, a mark that had stood since 2009.
David and Megan Roche finished first and second overall at the Redtail Ridge half marathon inside northern California's Lake Chabot Regional Park. The couple finished in 1:21 and 1:27, with Megan being 15 minutes ahead of the third-place finisher. Full results.
For the first time in two years, David Riddle was back racing on the trails. Though full results aren't yet available, it is believed that Riddle's 1:19 finish placed him first at the Topo Trail 20k event in northern Kentucky.
Aravaipa Running's Elephant Mountain 50k took place in Arizona's Cave Creek Regional Park. Race victors look to have been Eric Schmitz and Laura Hall with 4:52 and 5:55 finish times, respectively. iRunFar contributor Eric Senseman topped the 35k field in 2:31. Full results.
Rainshadow Running's first 100-mile event took place off the coast of Washington. 81 runners began the Orcas Island 100 Mile on a four-loop course that gained some 29,000 feet of elevation. Michael Leblanc and Jordan Maki established the inaugural course standards at 19:19 and 25:58. Full results.
Official results aren't in yet for the Antelope Canyon 50 Mile, 55k, and Half Marathon races put on outside of Page, Arizona by Ultra Adventures, but social media seems to indicate that Nico Barraza won the men's half marathon, Tommy Rivers Puzey and Justin Ricks together topped the men's 55k, and Melissa Beaury won the women's 50-mile race. Full results (when available).
After establishing the first women's FKT on South America's tallest mountain, Aconcagua, earlier this month, from the Plaza Mulas base camp to the summit and back to base camp, which is a fairly short distance with 2,800 meters of climb, in 14 hours and 10 minutes, Fernanda Maciel returned to the mountain and established the first women's FKT on the longer route for which speed records are kept. She traveled from the Horcones entrance gate to the summit and back to the entrance gate again for a total of about 60 kilometers and 4,100 meters of climb in 22 hours and 52 minutes. The men's FKT for this longer route is held by Karl Egloff in 11 hours and 52 minutes.
In the FOURmidable races in Auburn, California, Kevin Moore bested Sebastian Duesterhoeft in the men's 50k race while Ohnmar Shin topped Karen Framnes for the women.
Next Weekend – U.S. Snowshoe Championships – Ogden, Utah
Held at the Powder Mountain and Snowbasin Ski Resorts, the weekend-long event will include a first-ever marathon distance championship, along with 10k and half-marathon races. With qualifying not necessary, it's not clear who will take part. At last year's 10k event in Wisconsin, Scott Gall won out over Zach Rivers and Eric Harmark. Gall also won last year's inaugural half-marathon championship. Brandy Erholtz won last year's women's 10k and Jackie Hering was the half-marathon winner.
Call for Comments
Results are outstanding from the Psycho Wyco Run Toto Run 50k. Who can help with the results from this event in Kansas?