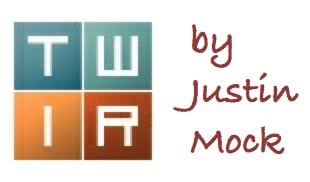 Events in the Skyrunner World Series and the Altra U.S. Skyrunner Series were the weekend's marquee draws, and are highlighted alongside a number of regional races in this week's column.
Tromsø Skyrace – Tromsø, Norway
Held in the northernmost city in the world, the third-annual event certainly appears to be one of the world's most technical, appropriately earning it a spot in the new Skyrunner Extreme Series. The U.K.'s Tom Owens was on point and ran 6:45 to finish six minutes in front of 2015 race winner Jonathan Albon. Owens's win follows a first-place finish at last week's Comapedrosa Skyrace in Andorra. Albon, a world-class obstacle course racer who is also from the U.K., was some 45 minutes off of last year's finish, though this year's course was said to be five miles longer. The new course covered 53k (33 miles) and included 4,600 meters (15,000 feet) of sea-to-summit elevation gain.
Fellow Brit Finlay Wild, a standout fell racer, was third in 6:55.
Jasmin Paris, again from the U.K., topped the women's chart in 8:43. Paris was third at Spain's BUFF Epic Trail Aigüestortes long-course race just two weeks ago. That event doubled as the Skyrunning World Championships.
Third a year ago, Norway's Malena Haukøy improved to second this year in 9:20, and Italy's Martina Valmassoi was third in 9:44.
Norwegian Stian Angermund won the accompanying Vertical K with co-race director Emelie Forsberg winning the women's class.
Full results (when available).
The next Skyrunner World Series event is the August 20 Matterhorn Ultraks 46k in Switzerland, and the next Extreme race is the August 28 Kima Trophy race in Italy.
Power of Four 50k – Aspen, Colorado
Held a day apart, both the Vertical K and 50k races were included in this year's Altra U.S. Skyrunner Series.
Vertical K
Joe Gray was the first to the summit of the Vertical K race for the second-straight year, running 37:04. It was a 26-second improvement on last year's time for the roughly 5k course, and he earned $150 in cash money for the win. This being Gray's lone entry into this year's series, he now sits in a three-way tie atop the Vertical K rankings with Alexandre Ricard and Max King.
Norwegian runner Torstein Tengsareid was second in 39:23, and Andy Wacker ran 40:12 for third.
Kim Dobson matched Gray with her own repeat win in the women's race. Dobson finished the uphill climb in 42:26, nine seconds better than a year ago. Shannon Payne was second in 49:27 and Margot Watters ran 1:00:56 for third.
Dobson is now tied for second in the Vertical K series rankings, trailing leader Sarah Keyes.
The next Altra U.S. Skyrunner Series Vertical K race is September 2 at Montana's The Rut.
50k
Morgan Elliott, an East Coaster, showed that altitude doesn't matter and won the men's race. He pocketed $1,000 in prize money for his 5:17 winning time. Elliott clearly overcame whatever felled him at June's Broken Arrow Skyrace, where he was just 42nd. Cody Lind was second in 5:31, and Noah Brautigam was third male, fourth overall, in 5:52. Though the men's race was not as deep as it was a year ago, Elliott's winning time was just four minutes back of Paul Hamilton's winning time from 2015.
Women's winner Megan Kimmel was impressively third overall, finishing in 5:43 and 10 minutes better than Ashley Erba's winning time at last year's race. Kimmel was tailed by Sara Kadlec in 6:02, and Kristi Knecht in 6:23.
The next Altra U.S. Skyrunner Series Ultra event is the September 4, also at Montana's The Rut.
25k
Though not part of the Skyrunner Series, the 25k race also included nearly 4,000 feet of elevation gain, and paid a $300 cash prize. David Roche was the men's winner in 1:58, two minutes ahead of Timmy Parr and four in front of third-place Michael Barlow.
Clare Gallagher, a former Princeton runner who was second at the recent USATF 30k Trail National Championships, won the women's race in 2:27, a mere 13 seconds in front of Rachel Downey. Third-place Kylee Schuler ran 2:42.
Angeles Crest 100 Mile – Wrightwood, California
With just 14 miles to go, Guillaume Calmettes moved to the lead to win the point-to-point Angeles Crest 100 Mile through the San Gabriel Mountains. Calmettes would finish in 19:14, 16 minutes in front of long-time leader Dominick Layfield. Layfield would win the battle of the Doms however. Past winner Dominick Grossman was third in 19:57. 2014 race winner Ruperto Romero was fifth in 20:26.
In the women's race, Jenny Welch took the win in 26:51, Maria Lourdes Rivera was second in 27:02, and Selina Nordberg rounded out the women's podium in 28:54.
Sri Chinmoy Self-Transcendence 3,100 Mile – Queens, New York
The 20th-annual race began way back on June 19 and concludes on August 9. The format requires an average of 59.6 miles per day for 52 consecutive days, on concrete sidewalks no less, to reach the 3,100 mile threshold. This year's race was the closest ever with Yuri Trostenyuk of the Ukraine and Asprihanal Aalto of Finland going one-two and both finishing in 46 days and just 94 minutes apart. Trostenyuk is a four-time finisher of the race and never went below 63.11 miles per day over the race's duration. Aalto, who won last year's race in 40 days, record time, made a late charge that included 86.1 miles on the last full day.
Other Races
At the 38-mile Telluride Mountain Run in Telluride, Colorado, Brendan Trimboli and Hannah Green emerged as winners in 7:08 and 8:01 respectively. Full results.
Nick Sterling and Kati Clark won northern California's Sierra Crest 50k in 4:11 and 5:23, respectively. The race was held on a point-to-point route just outside of Lake Tahoe. Full results.
The second-year Silverheels 100 Mile served up a challenging course around abandoned gold mines and over high mountain ridges in Fairplay, Colorado. Andrew Skurka won this year's edition in 23:19. Does anyone have a report on the women's race? Full results (when available).
After last week's World Championship Pack Burro Race in Fairplay, Colorado, rumor was that there was a new sheriff in town. Defending champion George Zack and Jack burro took notice of that comment and did what they've done so often over the last five years. The pair returned to the top position at the Leadville Boom Days Pack Burro Race. Zack and Jack raced to the top of 13,186-foot Mosquito Pass and back in 3:51, covering 22 miles. Pack burro racing is the richest race in Leadville this year and the first-place team won $1,300. Graeme Duncan and Pritzy burro were a close second. Full results (when available).
Sometimes-trail competitor Patrick Smyth ran Maine's internationally competitive Beach to Beacon 10k, finishing ninth in 29:21. Smyth earned $600 in prize money. Full results.
Michael Wardian was victorious at Virginia's Dahlgren Heritage Rail Trail 50k in 3:17. Can anyone report on the women's winner? Full results (when available).
The second-annual Ouray 100 Mile went in all directions from Ouray, Colorado, nicknamed "Switzerland of America," and gained some 40,000 feet of elevation. Avery Collins finished the high-altitude route in front in 34 hours, overcoming a long wrong turn en route. There was no women's 100-mile winner. In the accompanying 50-mile event, which has a sporty 23,500 feet of climb, Melissa Beaury and Nate Bender finished together in 16:07 to share the overall win. Full results.
Matthew Wieczorek was in front of Ohio's Burning River 100 Mile all day long. He finished the point-to-point run through the Cuyahoga Valley National Park in 17:48. Wieczorek was third at last year's race. Traci Falbo won the women's race, finishing third overall, in 19:16. Full results.
Next Week – TransRockies Run – Buena Vista, Colorado
The 120-mile stage race through the Rockies turns 10! And with that, a number of alumni are returning to the six-day adventure. Over the years the event has evolved to include solo and three-day competitions, in addition to its standard two-person, six-day team format. Notable entrants across the variety of divisions include Max King, Devon Yanko, Mike Smith, Nikki Kimball, Rachel Cieslewicz, Alex Ho, Martin Gaffuri, Gustavo Reyes, David Laney, Ryan Ghelfi, Maggie Guterl, Katalin Nagy, Amanda Basham, and Keely Henninger.
Call for Comments
We always welcome comments and input on other races from around the globe!