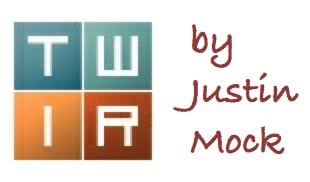 Has the weather ever been more interesting, and challenging? T'was a climactic week, weather-wise, but perhaps a bit less so in ultra racing. The richest trail ultra in the world–the Run Rabbit Run 100 Mile–was this weekend, though, and there were Skyrunner World Series and Ultra-Trail World Tour races, too. Let's dive in.
Run Rabbit Run 100 Mile – Steamboat Springs, Colorado
The Run Rabbit Run 100 Mile race turned six years old. Named for nearby Rabbit Ears Pass, the race continues to push the trail-ultra sport's greatest prize purse even higher. This year, $65,000 went to the men's and women's top-seven finishers, with $12,500 to the winner alone. Even second and third took home $7,500 and $5,000 respectively. Still, the competitive field was just a fraction of what raced at UTMB last weekend.
Women
Courtney Dauwalter made it two in a row at the Run Rabbit Run 100 Mile. She finished this year's race in 20:38, 45 minutes better than a year ago, and did it while covering the last 11 miles nearly blind, presumably a corneal-edema-like temporary condition similar to that suffered by Chuck Radford at this same race a year ago. Dauwalter's left temple was bloodied at the finish from one of the several falls she took during that closing stretch. Still, Dauwalter was sixth overall and her finish time trails Michele Yates's 2013 course record by just 22 minutes.
Second-place Emma Roca (Spain) ran 22:31, and third-place Becky Kirschenmann finished in 22:34. Other top finishers included Kerrie Bruxvoort and Sabrina Stanley in fourth and fifth at 23:51 and 24:16, respectively.
Yates, attempting to make a comeback following serious hip surgery, did not finish.
Men
This was surely the biggest win of Jim Rebenack's career. He went for 18:44, beating out a string of strong ultrarunners. Western States 100 third-placer Mark Hammond was second here, just as he was in 2016. Hammond trailed the race winner by nine minutes. Charlie Ware was third in 19:35.
Other notable finishers included:
Devon Olson — 4th, 19:41
Jesse Haynes — 6th, 20:38
Bob Shebest — 7th, 20:51
Karl Meltzer — 9th, 22:26
Defending champ Alex Nichols was an early drop, and other competitive entrants Brian Condon, Gabe Joyes, Dan Metzger, Cody Reed, Marco Sturm, and John Tidd similarly did not finish.
Devil's Ridge 60k – Gobi Desert, China
The Devil's Ridge 60k was part of the Skyrunner World Series, specifically the Sky Ultra class of races. The loop course was said to have taken in sand canyons, a dormant volcano, and typical heat and sandstorms for the southern Gobi Desert. It wasn't a typical Skyrunner race then, though the race did include one steep climb near its midpoint to total 2,154 meters of elevation gain.
Francesca Canepa (Italy) won the women's race without challenge, finishing in eight hours flat. Yue Zhang (China) was second woman in 10:11 and Zhili Ou (China) was third in 10:58.
Chinese runners took each of the top-three men's positions. Min Qi, Fuming He, and Duoji Silang each ran 6:18, 6:22, and 6:43. Jan Bartas (Czech Republic) broke up the Chinese streak with a fourth-place 6:46. Both men's and women's winners set new course records.
Full results (when available).
The next Skyrunner World Series races are the September 16 Ring of Steall Skyrace (in the Sky Classic series) and Ben Nevis Ultra (in the Sky Ultra series) as well as the September 17 Glen Coe Skyline (in the Sky Extreme series), all in the U.K.
Wasatch Front 100 Mile – Kaysville, Utah
Women
It's a new name to me, but Luzia Bühler looks to have taken sixth at the Lavaredo Ultra Trail earlier this year, and is now the 2017 Wasatch Front 100 Mile champion. She took to the point-to-point course in 25:08. Though well off Darcy Piceu's 2016 winning time, Buhler's mark is in line with recent year's bests.
Emilee Walker and Jennilyn Eaton were second and third in 26:55 and 27:29, respectively.
Men
Men's winner Trevor Fuchs was a repeat champ. This year's 20:59 was about 15 minutes better than in 2016. Jesse Rich and Robert Edminster ran 22:12 and 22:55 for second and third.
Ultra-Trail Harricana – La Malbaie, Canada
The 125k Ultra-Trail Harricana was the Ultra-Trail World Tour's latest installment. The roughly 75-mile race gains 13,000 feet of elevation on a one-way path, after a brutal 2 a.m. start time.
Both women's and men's winners Sarah Keyes and Vivien Laporte (Canada) set new course records. Keyes finished in 14:31 and Laporte ran the deep-forest track in 12:48.
Full results (when available).
The next Ultra-Trail World Tour race is the October 19 Diagonale des Fous on Réunion Island.
Other Races
Dolomitenmann
Joe Gray was back in Europe, and it appears he was off his best at the Dolomitenmann race in Austria. Here a runner climbs a mountain, a paraglider goes back down, and a mountain biker and kayaker then finish the four-person team race. Gray's team took second in 3:53, but his 1:26 run was four minutes off the best of the day. Team third-place Petro Mamu (Eritrea) had a day's best 1:22 run, and team first-place Philip Götsch was the event's second-fastest runner. Other top runners taking part were Victor Kiplangat (Uganda) in 1:24, Anton Palzer (Germany) in 1:23, and Stian Angermund (Norway) in 1:27. Full results.
Superior Fall Trail Races 
Gretchen Metsa ran 25:23 to win the Superior Fall Trail Race 100 Mile in Minnesota. Men's winner Neal Collick's 19:31 was just a minute back of the current course record. Full results.
Transalpine Run
Longer and more difficult than the U.S.'s similarly styled TransRockies Run, the two-person TransAlpine Run run crosses Italy, Austria, Switzerland, and Germany over seven stages totaling 267k (166 miles). Benjamin Bublak and Christoph Lauterbach (both of Germany) were the top men's team with a collective 29:44 run. Sanna and Lina El Kott Helander (both of Sweden) won the all-ladies division in 34:40, and in the mixed class, Mathieu Blanchard (France) and Marianne Hogan (Canada) teamed to run 32:46. Full results.
Steep Canyon 50k
Emily and William Ansick won the three-lap Steep Canyon 50k in North Carolina. No holding hands here, William was first in 4:47 and Emily came in at 5:41. Full results.
Run Woodstock
In Michigan, Jessica Southers was hours better than the next woman in the Run Woodstock 100 Mile race. She finished in 20:00, missing a sub-20 finish by some six seconds. The men's race was close with Tobias Krumm holding off a fast-closing Jay Smithberger. The two ran 18:30 and 18:34. Full results.
Lost Soul 100 Mile
According to social media, Dave Proctor ran 170k (106 miles) over two days to the Lost Soul 100 Mile starting line in Alberta, Canada, and then won the race in 19:27. Anna Duda won the women's race in 24:26. Full results.
Under Armour Mountain Running Series
The final race of the first-year Under Armour Mountain Running Series took place at Colorado's Copper Mountain Resort. Taylor Nowlin, second at last weekend's The Rut 28k, was out front in the women's 50k at 5:05, 21 minutes up on second-place Brandy Erholtz. Men's winner Mario Mendoza earned his prize money in 4:20, beating 4:26 and 4:30 runs by Ryan Phebus and Brett Hales. Full results.
Backcountry Rise Trail Run
Washington's first-year Backcountry Rise Trail Run made a giant loop in sight of Mount St. Helens, Mount Rainier, Mount Adams, and Mount Hood. Ladia Albertson-Junkans and Keith Laverty won the 20-mile race in 2:59 and 2:50, and Sarah Pizzo and Max King led the 50k in 5:44 and 4:49. Full results.
Swiss Peaks  Trail
It looks like no woman finished the Swiss Peaks Trail 170k race in Switzerland. The small group of 28 finishers were led by Serge Lattion (Switzerland) and Patrick Bohard (France) in a first-place tie at 27:49. Full results.
Pine Creek Challenge 
Pennsylvania's Pine Creek Challenge 100 Mile runs fast. Mary Beth Strickler was first female, third overall, in 16:39, and men's winner Brad Popple ran 14:16, one of the year's fastest 100-mile runs in the U.S. Full results.
Next Weekend – Glen Coe Skyline – Kinlochleven, United Kingdom
The 55k Glen Coe Skyline race is the year's third and final Skyrunner World Series Sky Extreme contest. The lollipop course jams in 4,746 meters (15,570 feet) of elevation gain.
Women
Course-record holder Jasmin Paris (U.K.) is not returning as she's currently pregnant, and current Sky Extreme series leader Maitie Maiora (Spain) is also not entered. Caroline Chaverot (France) is entered, but we're guessing she won't start due to the physical issues that took her out of UTMB last weekend. It's likely that race-everything Ragna Debats (Netherlands) will earn enough points, then, to leapfrog Maiora and take this year's series crown. Top entrants, including Debats, are listed below.
Ragna Debats (Netherlands) — 1st at 2017 The Rut 50k
Emelie Forsberg (Sweden) — 2nd at 2017 OCC
Katie Kaars Sijpesteijn (U.K.) — 1st at 2017 Lakeland 50 Mile
Megan Kimmel — 5th at 2017 Skyrace Comapedrosa
Anne-Marie Madden (Canada) — 2nd at 2016 Chuckanut 50k
Ekaterina Mityaeva (Russia) — 2nd at 2017 Ultra SkyMarathon Madeira
Beth Pascall (U.K.) — 8th at 2016 IAU Trail World Championships
Katie Schide –– 2nd at 2017 Royal Ultra Skymarathon Gran Paradiso
Zuzana Urbancova (Czech Republic) — 7th at 2017 Royal Ultra Skymarathon Gran Paradiso
Martina Valmassoi (Italy) — 3rd at 2015 The Rut 50k
Kelly Wolf — 5th at 2017 CCC
Men
Just fifth in the current standings, 2016 Sky Extreme series winner Jonathan Albon (U.K.) has some ground to make up. He is the defending race champion and current course-record holder. Everyone he needs to beat will be here, too.
Jonathan Albon (U.K.) — 1st at 2017 Tromsø Skyrace
Pere Aurell (Spain) — 3rd at 2017 Royal Ultra Skymarathon Gran Paradiso
Bhim Gurung (Nepal) — 1st at 2017 Royal Ultra Skymarathon Gran Paradiso
Hector Haines (U.K.) — 6th at 2017 Tromsø Skyrace
Kilian Jornet (Spain) — 2nd at 2017 UTMB
Max King — 1st at 2017 Chuckanut 50k
Cody Lind — 8th at 2017 Tromsø Skyrace
Tom Owens (U.K.) — 5th at 2017 CCC
Alexis Sévennec (France) — 7th at 2017 Zegama Marathon
Call for Comments
Glen Coe Skyline looks like good competition next weekend. Who do you have on your winner's card?
What other races happened this weekend? Leave a comment to share results.
What races were interrupted by extreme weather?
[Editor's Note: Columnist Justin Mock and editor Meghan Hicks spend many hours per week compiling this article, and often doing so well ahead of races posting their results online–that is, by combing social media. We simply cannot cover all the trail and ultra races that take place each week, so we do our best to provide results of the most competitive races as well as a spectrum of additional events from around the world. Please feel absolutely welcome to leave comments with the results of races not covered in this article, and to leave additional information about the races from which we have shared results. Thank you for your understanding.]