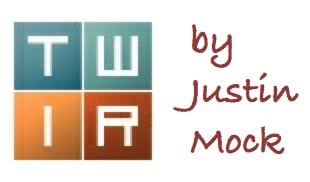 We've got a diverse rundown this week, and that includes the Pirin Ultra Skyrace Skyrunning World Series contest, the World Mountain Running Association's Šmarna Gora International Mountain Race, as well as 13:09 and 13:35 men's and women's 100-mile finishes, both thought to be the year's fastest.
Grindstone 100 Mile – Swoope, Virginia
The Grindstone 100 Mile runs out and back through the Allegheny Mountains, collecting 23,200 feet of elevation gain.
Men
Race winner Michael Owen got out front around mile 34 and carried that lead the rest of the way. What was a 13-minute lead over eventual runner-up Travis Zipfel after five hours of running was just a 14-minute lead at the race finish. Owen ran 20:08, Zipfel 20:22, and third-place John Andersen ran 20:39.
The race was contested in higher-than-usual temperatures and the finish times showed that. The first four men all ran under 21 hours. A year ago the first four all ran under 20 hours.
Women
While the men's finish times may have suffered from the heat, that wasn't the case for women's victor Shannon Howell. She ran 22:22, a new course record, and a time that placed her eighth overall. She's taken part in all four of the Beast Series races so far this year. Before Grindstone, she finished third at each of the Holiday Lake 50k, the Terrapin Mountain 50k, and the Promise Land 50k.
Justyna Wilson was second in 23:23 and Samantha Leblanc was third in 24:15.
Pirin Ultra Skyrace – Bansko, Bulgaria
The Pirin Ultra Skyrace was the first-ever Skyrunning World Series contest in Bulgaria, and it was the finale for the Sky Extra category of races too. The course went 66k (41 miles) and with 4,400 meters (14,400 feet) of elevation gain inside of Pirin National Park, itself a UNESCO World Heritage Site.
Men
Racing against Dmitry Mityaev (Russia) for the Sky Extra series win, Pere Aurell (Spain) brought his best and fought off Mityaev's late-race challenge to win both the race and the series. He finished in 7:44. Second-place Benat Marmissolle (France) successfully returned from long-term injury in 7:50, and Mityaev, following a big stretch of racing, emptied the tank for third in 8:04.
Women
Brittany Peterson (USA) had podiumed in a number of Skyrunning races the last two years. Those building blocks stacked up and Peterson punched through here for a win. She won in 9:01, and like men's winner Aurell, she too was some three hours better than the previous course best at the three-year-old race.
Second-place Emily Hawgood (Zimbabwe) edged Antoniya Grigorova (Bulgaria) by just 22 seconds. The pair finished in 9:38 and 9:39.
Although not contesting this race, Hillary Gerardi (USA) earned the women's Sky Extra series win.
The year's final Skyrunning World Series race is next week at Italy's Limone Skyrace.
Šmarna Gora

International Mountain Race – Ljublana, Slovenia

It was the 39th running of the Šmarna Gora race that spirals counterclockwise and 10k to the top of the 669-meter (2,218-foot) peak. The race was the fifth and final World Mountain Running Association World Cup event.

Men

Although the race runs uphill, it is actually a collection of two big climbs interrupted by a short-but-technical downhill section. It was on the second uphill that Johan Bugge (Norway) vaulted to the lead and finished first. It was his second-straight win here, and it followed a fifth-place finish at the World Mountain Running Championships last month in Andorra. Bugge finished in 42:33 and was closely followed by Bernard Dematteis (Italy) in 42:42, and third-place Geoffrey Ndungu (Kenya) in 42:47.

Ndungu's third place here and depth in other Cup races assured him his first series win.

Women

The women's Cup finale was to be a clash, once again, between long-time uphill giant Andrea Mayr (Austria) and rising star Lucy Murigi (Kenya). Mayr started aggressively, pushing with the lead men, but Murigi gained on the downhill middle and surged to the front in the final kilometers. She finished in 47:51 to Mayr's 48:02.

Sarah McCormack (Ireland) was third in 51:48.

Despite her second place at this event, Mayr's presence throughout the season-long series was enough for her fourth Cup win.
Other Races and Runs
Tussey Mountainback 50 Mile
Pennsylvania's Tussey Mountainback 50 Mile race was the USATF 50-Mile Road National Championships and race winners Zach Ornelas and Keely Henninger went one-two overall and earned the national titles, with 5:55 and 6:37 respective finishes. Full results.
Hennepin Hundred
The Hennepin Hundred is in Illinois and runs point to point on an old canal. Just like the somewhat nearby Tunnel Hill 100 Mile, it's fast, and Jim Sweeney did some real work here. He ran 13:09. That's just outside of the North American all-time top 10, but I believe it's the year's fastest 100-mile run thus far. Sweeney had gone fast earlier this year too, running 14:07 at the Umstead 100 Mile. From the posted results, it's not entirely clear who the women's winner is, unless someone can let us in on the secret of who 'Notorious BRJ' is, but otherwise it looks like the women's win might go to Angela Freedman in 19:29. Full results.
Taubertal 100 Mile
How coincidental that both the men's and women's fastest 100-mile times this year would happen on the same weekend on different continents. The Taubertal 100 Mile is in Germany and would appear to be flat and fast. 2018 IAU 100k World Championships runner-up Nele Alder-Baerens was the overall winner in 13:35:31. On the all-time chart, Alder-Baerens trails only Camille Herron's 12:42 world record. Second-place female Tracy Dean (U.K.) was really fast too, running 14:37. Full results.
Els 2900 Alpine Run
The expert-level Els 2900 Alpine Run is, these days, an unmarked, two-person team race which includes something like 6,700 meters (22,000 feet) of elevation gain over 70k (44 miles) via the most efficient line to tag Andorra's seven highest peaks. Nick Elson (Canada) and Dakota Jones (USA) set a new men's course record in 12:18, besting Andorra's Xavier Teixido's 13:49 from 2016 when the event was still a single-person race. It looks like wife-husband team Jasmin Paris (U.K.) and Konrad Rawlik (Poland but lives in the U.K.) took the mixed-team category in 21:25. Correct us if we're wrong, but it doesn't appear that an all-women's team entered the  small event this year, which saw 27 teams start and 15 finish. Full results. 
Cuyamaca 100k
Cuyamaca Rancho State Park is 40 miles east of San Diego, California, and this is where the Cuyamaca 100k happens. Rod Farvard and Elizabeth Tenuto won in 8:43 and 11:37, respectively. Full results.
Foothills 50k Frenzy
The Foothills 50k Frenzy takes place around Boise, Idaho. The now eight-year-old run crowned Keith Wilson and Kate Bevilaqua as this year's winners in 4:43 and 5:10. Full results.
Oil Creek 100 Mile
And then the Oil Creek 100 Mile in Pennsylvania hit a milestone 10th anniversary. Andrew Simpson and Megan Parke bested the respective fields in 19:23 and 25:11. Full results.
Arkansas Traveller 100 Mile
2017 fourth-place Daniel Arnold improved over three hours to win the 2018–and 28th–Arkansas Traveller 100 Mile. Arnold finished in 17:17, and that was good for an almost-20-minute win over Steven Moore. Women's winner Donja Reel finished in 22:06, more than 90 minutes clear of the rest of the field. Full results.
Dick Collins 50 Mile
The longtime San Francisco Bay Area, California Dick Collins 50 Mile marked winning runs by Mark Klink and Erika Hoagland. The frontrunners finished in 8:49 and 9:31. Full results.
Naturalist 50k
North Carolina's Naturalist 50k celebrates notable naturalist William Bartram and some of the trails where he documented America's early flora and fauna. It was the race's fourth year and a small group of finishers was led by Nathan Holland and Anna Purcell in 5:10 and 6:32. Full results.
Wy'East Howl Trail Run 50k
This was the first running of Oregon's Wy'East Howl Trail Run 50k and it all happened in real mountain weather–wet, misty, and cold–around Mt. Hood. Ryan Kaiser and Kristina Trygstad-Saari set the opening-year benchmarks at 5:04 and 5:13, respectively. Full results.
Flagstaff Sky Peaks Mountain Runs
Snow fell on some of the final finishers in Arizona at Aravaipa Running's Flagstaff Sky Peaks Mountain Runs. The inaugural 50-mile race was won by Vince Larue and Nicki Rehn in 10:15 and 13:31, and over 50k, Andy Wacker and Brianna Grigsby won in 4:32 and 6:39. Full results.
Secret Beach 100k and 50 Mile

Rainshadow Running's first Secret Beach 100k happened on the rugged southern Oregon Coast with both the 100k and 50 miler going out and back from Gold Beach. Jeremiah McGregor, Darla Askew, and Kami Semick led the 100k, McGregor in 11:58 and Askew and Semick tying in 13:38. In the next day 50-mile race, Brett Hornig won the men's race in 8:40, while Carolyn Whipple bested the women in 9:38. Full results.
Other Ultra News – 2019 Ultra-Trail World Tour
Though the 2019 Ultra-Trail World Tour calendar hasn't been officially posted to the tour's website yet, a press release from the Penyagolosa Trails organization this week indicated that the 2019 tour will look just like that of 2018, with some small changes in the scoring and tier level of those races. Here's how it looks like the UTWT calendar will play out:
Vibram Hong Kong 100k (China) – Series
Tarawera Ultramarathon 102k (New Zealand) – Pro
Transgrancanaria 125k (Spain) – Series Bonus
Marathon des Sables (Morocco) – Series
Patagonia Run 160k (Argentina) – Challenger
100 Miles of Istria (Croatia) – Pro
Madeira Island Ultra-Trail 115k (Portugal) – Series
Ultra-Trail Mt. Fuji 170k (Japan) – Pro
Penyagolosa Trails 109k (Spain) – Pro
Ultra-Trail Australia 100k – Pro
Mozart 100k (Austria) – Challenger
Lavaredo Ultra Trail 119k (Italy) – Series
Western States 100 (USA) – Series
Eiger Ultra Trail 101k (Switzerland) – Pro
TDS 119k (France) – Pro
CCC 101k (France) – Series
UTMB 170k (France) – Series Bonus
Ultra-Trail Harricana 125k (Canada) – Challenger
Cappadocia Ultra-Trail 119k (Turkey) – Pro
Javelina Jundred 100 mile (USA) – Challenger
Ultra-Trail Cape Town 100k (South Africa) – Pro
Call for Comments
Leave a comment to share additional race results or to add first-hand observations from a race you were at this weekend. Let's share the knowledge!