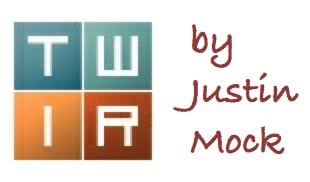 Green Day, wake up. It's October and we have some primo trail running and ultrarunning race results to share. I'm talking about the Skyrunner World Series Ultra Pirineu, the USATF Trail Half Marathon National Championships at the Birkie Trail Run Half Marathon, the two-state The Bear 100 Mile, and more.
Ultra Pirineu – Bagà, Spain
The 110k (68-mile) Ultra Pirineu gained 6,800 meters (22,300 feet), had some 1,000 runners, and was again part of the Skyrunner World Series.
Women
Three years into her ultra career and back where it began, Ekaterina Mityaeva (Russia) gained a signature win, and did it by a huge margin. Mityaeva's 15:12 easily outpaced runner-up Magdalena Łaczak (Poland) and her 15:56. Roser Español (Spain) was third in 16:31.
Íngrid Ruiz (Spain) led the women's marathon race in 5:09.
Men
Ultra Pirineu was first held 10 years ago. Its inaugural winner, Jessed Hernández. Its 10th-anniversary winner, Jessed Hernandez. It took some real work and some late-race drama, though. Hernandez only overtook longtime leader Zaid Ait Malek (Morocco but lives in Spain) in the final 10k. The two finished in 12:35 and 12:40. Third-place Jordi Gamito, who was third at UTMB this year too, finished in 13:01. That made for a close-to-all-Spanish podium.
Pablo Villa (Spain) won the accompanying marathon in 3:54.
The next Skyrunner World Series race is the October 6 Pirin Ultra Skyrace 66k on October 6 in Bulgaria.
Spartathlon – Athens, Greece
Everyone knows the story, Spartathlon is as historic as it gets. The race runs one way between Athens and Sparta over 246k (153 miles).
Women
The results aren't gender separated, but I think I've got this right. Women's winner Zsuzsanna Maraz (Hungary) went the distance in 27:04. It was a fitting ascension, as she was second in 2017 and third in 2016. Kateřina Kašparová (Czech Republic) followed in 27:46, and Teija Honkonen (Finland) was third in 28:34.
Men
Yoshihiko Ishikawa (Japan) was victorious in 22:54. That kept Radek Brunner (Czech Republic) second for the second-straight year. He finished in 23:36. 2013 race winner João Oliveira (Portugal) was third in 24:33.
U.S. runners Will Rivera and Bob Hearn were 15th and 16th in 27:00 and 27:01. Just 12 seconds separated their finish. Jon Olsen was 21st in 27:28.
Birkie Trail Run Half Marathon – Hayward, Wisconsin
The Birkie Trail Run Half Marathon was again the USATF Trail Half Marathon National Championships, and that came with a $4,300 cash purse.
Women
Back from injury, Megan Roche won the women's race in 1:27. As with the men's runners below, cold and wet weather pushed finish times backward–(10/1/18 edit) and the course was reportedly an extra kilometer longer this year versus last year–and Roche was nine minutes behind the 2017 best. Samantha Lewis and Megan Lacy were second and third in 1:30 and 1:33, respectively.
Men
Joe Gray was racing and, well, he pretty much doesn't lose in the U.S. Gray's win marked his second straight here, and his 16th national-championships title. Gray's 1:13 result was over three minutes back of last year's time, thanks to the aforementioned extra distance.
Familiar foe Andy Wacker was, also familiarly, second. He also ran 1:13, but was 27 seconds behind. Wisconsin's own Tyler Sigl was third in 1:15.
The Bear – Logan, Utah
Point to point and low key by design, that's the The Bear. It goes 100 miles from Utah to Idaho around Bear Lake.
Women
A new course record, that's where Kaytlyn Gerbin's dominant 20:45 ranks. Anna Frost held the previous course record of 20:59, which she set in 2014. (Kaci Lickteig's 20:27 in 2016 was run on an alternate course due to inclement weather.) Gerbin finished third overall and won the women's race by almost two hours.
Second- and third-place Leah Yingling and Liz Canty followed in 22:39 and 23:02.
Men
Tyler Fox looks to be on the up and up. His 2018 has included a second-place run at the San Juan Solstice 50 Mile, a sixth at the Speedgoat 50k, and a win at the recent Devil on the Divide 50k. The Bear looks to have been his second 100-mile finish and he won in 19:53.
Mazazumi Fujioka and Peder Anderson ran 20:28 and 20:54 to get on the podium.
Hochfelln Berglauf – Bergen, Germany
On a 9k course in Germany with 1,074 meters of elevation gain, the Hochfelln Berglauf race celebrated 45 years and marked the World Mountain Running Association's fourth world-cup race.
Women
Rematch! Two weeks ago at the World Mountain Running Championships in Andorra, Lucy Murigi (Kenya) dumped Andrea Mayr (Austria), ending Mayr's decade-long run at the top of the uphill world championships. The tables were turned here though and Mayr won comfortably in 47:44. It was her ninth win at this race and she finished just 16 seconds back of her own race record. Murigi was second in 49:15 and Michelle Maier (Germany) was third in 52:06.
Men
Geoffrey Ndungu (Kenya) escaped Francesco Puppi (Italy) in the final 2k, winning in 43:48. Puppi followed eight seconds later and Bernard Dematteis (Italy) was third in 44:05.
The fifth and final World Mountain Running Association World Cup race is next weekend at Slovenia's Smarna Gora International Mountain Race. Can we get a Murigi-Mayr tiebreaker please?
Other Races and Runs
Verticale du Grand Serre
Held at a ski resort in the French Alps, the Verticale du Grand Serre is the shortest (read: steepest) vertical-kilometer race in the world. Axelle Mollaret (France) raced up in 34:36, and that is a new world record. It's eight seconds better than the old mark, and that was worth a 2,000 Euro bonus. Men's winner Rémi Bonnet (Switzerland) topped out in 30:13, 12 seconds better than Kilian Jornet's previous course record, but still well back of Philip Götsch's 28:53 world record. Full results.
Ultra Mirage El Djerid 100k
In Tunisia, the second-ever Ultra Mirage 100k happened, all in a single stage, across the Saharan desert. Marathon des Sables veteran Elisabet Barnes (Sweden) won the women's race and 3,000 Euro. Oriane Dujardin (France) and Shefia Hendaoui (Tunisia) were second and third. Finish times were not yet available at the time of publishing. Desert-running legend Rachid El Morabity (Morocco) and brother Mohamed El Morabity were first and third in the men's race, with Sondre Amdahl (Norway) splitting the pair. Full results (when available).
Mt. Taylor 50k
Andrea McArdle and Craig Curley won the Mt. Taylor 50k on the race's namesake mountain in northwestern New Mexico. The pair crossed the finish line in unseasonably warm conditions on a course that stays entirely above 9,000 feet altitude in 5:51 and 4:33, respectively. Curley is now a three-time winner of the event. Full results.
The Bear Chase
Kim Dobson and Ben Zywicki won the 50k race at Denver's The Bear Chase weekend-long group of races. The two finished in 3:54 and 3:20, and both are past U.S. Olympic Marathon Trials runners. Full results.
TARC Fall Classic
The TARC Fall Classic is a 10-mile loop on repeat in Massachusetts, and over 50 miles, both Megan Lenane and Patrick Caron set new course records. Lenane ran 8:15, part of a group of three women that all went under the previous best, and Caron won in 6:52. It was his third-straight win here, with a new course record in each of his three years running. Full results.
Moonbow Ultra 50k
Kentucky's second-annual Moonbow Ultra 50k looks wildly scenic on a remote trail in a remote section of the state. Hazel Frederick and Andrew Nelson won the race in 7:29 and 4:27, respectively. Nelson's mark was a new course record, and the top-six men all went under the standard from the race's inaugural year. Full results.
Overlook Endurance Runs
The Overlook Endurance Runs take place on part of the Western States Trail, including the famed American River crossing. Heidi McKeen and Bob Shebest won in 9:21 and 7:21. Shebest was racing just two weeks after finishing ninth at the Run Rabbit Run 100 Mile. Full results.
Cat's Tail Marathon
The fourth edition of the Cat's Tail Marathon, held in New York's Catskill Mountains, enjoyed good weather for a change, but wet, wild and muddy footing due to rain in the preceding days. The race features about 7,000 feet of climbing, with some treacherous descents and rocky terrain. Amelia Kaufman was the first woman in 5:18, four minutes off the course record, and Aaron Stredny won the men's race in 4:45. Full results.
Next Weekend
Grindstone 100 Mile
2017 third-place Sheila Vibert is the top returning lady to Virginia's Grindstone 100 Mile. She'll battle the nighttime start and the Blue Ridge Mountain out-and-back alongside top men's contestants Neal Gorman, Jake Hegge, Michael Owen, and Nick Pedatella. Full entrant list.
Tussey Mountainback 50 Mile
Just 53 solo runners are set to line up for the Tussey Mountainback 50 Mile in Pennsylvania, but it is the USATF 50-Mile Road National Championships. There's a one-in-13 chance of winning for the ladies, but that thin field reads more competitive than the men's. Kathleen Cusick, Keely Henninger, and Dani Filipek are each entered. Zach Ornelas looks to be a heavy favorite on the men's side. Full entrant list.
Call for Comments
Another week down, congrats everyone! Let's stretch the fun further with your comments below. Leave a note to share additional race results from races in your area, or to provide personal commentary on running or watching the races we did cover here. Thanks!