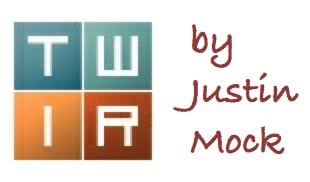 With late-year racing still going strong for some runners, we highlight fast times at the Door County Fall 50 Mile, the conclusion of the Ultra-Trail World Tour at the Diagonale des Fous, and Ellie Greenwood's return from physical issues with a win at Les Templiers in this week's column.
Door County Fall 50 Mile – Sturgeon Bay, Wisconsin
Camille Herron's giant 2015 continued. The road-marathon convert won the USATF 100k Road National Championships in April, won the IAU 100k World Championships in September, and this weekend won the USATF 50-Mile Road National Championships, held for the second year in a row at Wisconsin's Door County Fall 50 Mile.
Despite strong headwinds, Herron raced to a 5:38:41 finish. Incredibly, she was just 28 seconds off overall runner-up status at the event. Her pace equates to 6:46 per mile and although it is inside of Ann Trason's world best 5:40:18 from 1991, it is unlikely to earn record certification in consideration of the race's point-to-point course where the start and finish lines are too far separated to meet ratification standards.
With two months left in the calendar year, Herron looks to be a good bet for both UltraRunning Magazine's Ultrarunner of the Year and Ultra Performance of the Year honors.
Michelle Kurnik and Jessica Garcia joined Herron on the podium with 7:22:40 and 7:24:25 finishes.
In the men's race, defending champion Tyler Sigl was absent, clearing the way for a 20-minute win by Zach Bitter. Bitter, who dropped from last year's race after a wrong turn, finished in 5:17:25, a time that equals 6:20 per mile. He cut 15 minutes from Sigl's year-old course record and, as with women's winner Herron, earned a $2,000 first-place cash prize.
Anthony Kunkel, Christopher Denucci, and Herron sprinted for second, third, and fourth overall. Kunkel, third at this year's USATF 100k Road National Championships, won the kick in 5:38:13. Denucci trailed by 22 seconds, and Herron was just another six seconds in arrears.
Diagonale des Fous – R
é

union Island, France

France's Antoine Guillon and Spain's Núria Picas conquered the 164k (102-mile) island circuit and its 9,917 meters (32,500 feet) of elevation gain. The race was the final stop on the second-year Ultra-Trail World Tour, and both Guillon and Picas also became 2015 UTWT champions.

Guillon, who had previously raced at DdF some eight times, ran 24:17, finishing with a broken finger. His diverse year on the UTWT also included a third-place finish at the Vibram Hong Kong 100k, another third-place finish at Transgrancanaria, and a ninth at the Marathon des Sables, with his best three scoring in the UTWT. Guillon has already pledged to race several UTWT events in 2016, including Transgrancanaria, DdF, and the Madeira Island Ultra-Trail in Portugal.

Sébastien Camus, also of France, was second in 24:41 and Reunion Island local Freddy Thévenin was third in 25:17.

Lithuania's Gediminas Grinius, in what was his fourth 100-mile start of the year, did not finish. He would end the UTWT second, and Thévenin was third.

Picas, the women's UTWT champion, collected additional points via a third-place finish at the Tarawera Ultramarathon and a win at Transgrancanaria. Her DdF victory came in 28:11, just a single minute ahead of runner-up Emilie Lecomte in what was perhaps one of the most closely contested 100-mile women's battles this year. Lecomte, of France, was the race's winner in both 2009 and 2012. Switzerland's Andrea Huser was third in 28:38.

Following Picas in the UTWT rankings were China's Dong Li and France's Nathalie Mauclair. Mauclair, after winning the two previous DdF editions, finished fourth this year.
Les Templiers – Millau, France
We were on site with live coverage and we'll soon publish an extended post-race report. Stay tuned!
Among the festival of races, it was the 75k that was the marque event. For the second year in a row, France's Benoît Cori was victorious, while the women's race marked Ellie Greenwood's return to the top of an ultramarathon podium after an extended battle with physical issues.
Cori completed the distance in 6:44, three minutes ahead of countryman Nico Martin. Spain's Tòfol Castanyer and Miguel Heras were third and fourth in 6:48 and 6:53. Alex Nichols was the top American in fifth at 6:55.
In the team rankings, an additional fun aspect of Les Templiers race, France led Team Europe and Team USA. Joining Nichols as scoring members of the U.S. team were Peter Maksimow and Jared Hazen with 7:49 and 7:55 finishes, respectively.
Greenwood's win came in 7:58, over six minutes ahead of Switzerland's Jasmin Nunige. The two gapped the field with third place nearly 18 minutes back. Cassie Scallon of the U.S. split France's Anne-Lise Rousset and Maud Gobert as the trio claimed third, fourth, and fifth. Rousset clocked 8:24, Scallon 8:28, and Gobert 8:33.
Buoyed by the performances of Greenwood and Nunige, Team Europe won the team race ahead of Team USA and Team France. In addition to Scallon, the Americans also earned points from eighth-place Jodee Adams-Moore and 10th-place Nicole Studer.
Other Races
iRunFar contributor Eric Senseman won Pennsylvania's Tussey Mountainback 50 Mile in 5:55. It wasn't yet clear who the women's winner was, as multiple-time champ Connie Gardner dropped near the 30-mile mark. Full results (when available).
In San Diego, Michael Dixon and Erin Burhans won the Lake Hodges Trail Fest 50k in 3:53 and 4:53. Full results.
Both Bradley Revenis and Jennifer Ford set course records at Maryland's second-year Patapsco Valley 50k. The race winners ran 4:30 and 5:22. Full results.
Oregon's Autumn Leaves Ultra held both 50-mile and 50k races. Over the long course, it was Ron Coomes and Jennifer Swanson on top in 6:53 and 10:23. In the 50k, Caleb Baybayan and Kari Sandoval were race winners in 3:51 and 4:21, respectively. Full results.
Racing on a five-loop course in North Carolina's Uwharrie National Forest, Johan Borjesson won the second-year Uwharrie Mountain 100-Mile Trail Run in 25:04. Natalie Halapin was first overall in the accompanying 100k at 13:53. Full results (when available).
The Greater Omaha Trail Runners hosted the GOATz 50k and while official results haven't yet been posted, it looks like local girl Kaci Lickteig was victorious. Full results are available.
Next Weekend – Javelina Jundred – Fountain Hills, Arizona
Six and a half loops equaling 100 miles on the desert Pemberton Trail await the nearly 500 Javelina Jundred entrants. Neither of last year's winners, Catlow Shipek and Kaci Lickteig, are expected to return.
Although rarely do all top-level entrants registered actually start the race, it is likely that the victors will come from the below list.
In the men's race, Karl Meltzer will pursue 100-mile win #38. Earlier this year he won Georgia's Cruel Jewel 100 Mile, and in doing so, pushed his consecutive year 100-mile win streak to 15 years. He's likely to be most closely challenged by Jon Olsen, who ran a sub-12-hour 100 miler in 2013 and is the 2013 IAU 24-Hour World Champion.
Chasing the two stars will be a group that includes Charlie Ware, Chuck Radford, Peter Fain, Brian Tinder, and Michael Carson. Among their standout performances, Radford was fourth at this year's Leadville Trail 100 Mile and Carson was second at this year's Angeles Crest 100 Mile.
Shaheen Sattar and Devon Yanko headline the women's field. Sattar was ninth at last year's Western States 100 and second at the 2013 Leadville Trail 100 Mile. Yanko hasn't raced the 100-mile distance in a few years, but most recently was third at the Ultra-Trail Cape Town 100k in South Africa.
Call for Comments
Who can help with results from Minnesota's Surf the Murph 50k, the Cactus Rose 100 Mile in Texas, or 24 the Hard Way in Oklahoma?