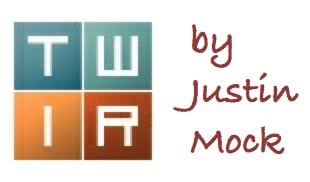 After 23 events over the last seven months, the Skyrunner World Series reached its 2016 end. That, and the USATF Trail Half-Marathon National Championships, were the week's biggest highlights, though lots of other results are included in this week's column, too.
Lake Padden Trail Half Marathon –Bellingham, Washington
The forested trails around Lake Padden gained nearly 2,000 feet over 13 miles, and the mud-speckled calves of everyone were evidence of the trail conditions. Andy Wacker won his second national championship and $750 in cash money with a 1:21 finish time. Wacker finished with his characteristic karate kick of the winner's tape. Former University of Portland runner Jared Bassett ran 1:23 for second and Wacker's fellow 2016 U.S. Mountain Running Team members David Fuentes and Matt Williams were third and fourth in 1:25 and 1:26. Ben Robinson, a recent graduate of Pennsylvania's Lock Haven University, was fifth in 1:27.
In the women's race, Renee Metivier, a 2:27 marathoner who competed at the University of Colorado a few years ahead of Wacker, won her debut trail race in 1:34. Though grounded, she too kicked to the finish, just enough to cross four seconds ahead of Ladia Albertson-Junkans. Runner-up Albertson-Junkans improved on her third-place 2015 result by two minutes, despite the conditions affecting this year's course. Former national-class steeplechaser Julia Webb was third in 1:37, and Daniella Moreno and Camelia Mayfield ran 1:39 and 1:40 for fourth and fifth.
The next USATF mountain, ultra, trail championship is the 50-mile road championships, to be held October 30 at the Tussey Mountainback 50 Mile in Pennsylvania.
Limone Extreme Skyrace – Limone sul Garda, Italy
Both the Vertical K and Sky divisions of this year's Skyrunner World Series concluded here, in northern Italy on the shore of Lake Garda. The Extreme series ended last month in Scotland and the Ultra series did the same in Spain.
Sky
Finishing just outside of the course record, Alexis Sevennec (France) blitzed the competition at the final race of this year's Skyrunner World Series. His 2:46 finish trumped that of relative unknown Hector Haines (U.K.) and Kiril Nikolov (Bulgaria). Haines and Nikolov finished in 2:51 and 2:52, respectively, just 23 seconds apart on the 27k (17-mile) course that gains 2,480 meters (8,100 feet).
Expected to return from summer-long injury, Tadei Pivk (Italy) was instead waylaid with the flu and did not contest the finale. He was however able to rely on his commanding lead gained from earlier races. Hassan Ait Chaou (Spain) had the potential to overtake Pivk, but finished just 10th here. Pivk then would repeat as series champion, with Ait Chaou second and Nikolov third.
In the women's race, series leader Megan Kimmel (U.S.) reeled in race leader Laura Orgué late to gain the race win, the course record, and the series championship. Kimmel came home in 3:17, just over a minute better than Orgué's 3:18. Céline Lafaye (France) was third in 3:19, and Skyrunner World Series Ultra champion Caroline Chaverot (France) worked her short-course legs to a fourth-place finish in 3:20.
Kimmel and Orgué would also finish first and second in the series, with Yngvild Kaspersen (Norway) third.
Vertical K
Heavy rain and thunderstorms forced a reroute of the Vertical K course, held in the dark on Friday night. The alternate course included 1,200 meters of climbing over 6k in distance. Philip Götsch (Italy) and Christel Dewalle (France) won both the individual race and the Skyrunner World Series Vertical K division.
Götsch finished in 43:19, a mere second ahead of Stian Angermund (Norway). Patrick Facchini (Italy) was third in 43:47. Götsch earned the series win ahead of Jan Margarit (Spain) and Ferran Teixido (Andorra). Both Margarit and Teixido also raced in Limone, finishing seventh and 15th.
[Editor's Note, October 21, 2017: At the time of this publishing last year, we didn't know (and therefore, didn't report as per iRunFar policy) that Italian Patrick Facchini had served a doping suspension in 2014 in road cycling. We sincerely apologize. In May of 2014, at the Tour of Belgium, while competing in Team Androni Giocattoli–Venezuela, Facchini failed an in-competition test, testing positive for the stimulant Tuaminoheptane. He was given a 10-month ban from the Union Cycliste Internationale and was dropped from the team on which he was competing.]
Women's winner Dewalle was relatively uncontested. Climbing to an uphill 50:00 finish, she benefited from the absence of defending series champion Laura Orgué (Spain). Orgué did not contest the race here in consideration of the weather, and in likely prioritization of the next day's Sky finale.
Following Dewalle was Valentina Belloti (Italy) and Hilde Aders (Norway). The second- and third-place finishers summitted in 53:15 and 54:56, respectively. Dewalle won the series crown ahead of Orgué and Maria Zorroza (Spain).
Other Races and Runs
Marc Lauenstein (Switzerland) successfully defended his Otter African Trail Run title in South Africa, and set a new course record in 3:54. He was some 23 minutes up on second at the marathon-distance race that includes four river crossings. The course reverses direction each year, giving the 2016 reverse route the "Retto" nickname. Robyn Owen (South Africa) and Stevie Kremer (U.S.) battled into the final stretch when Owen pulled ahead, winning in 4:49 to Kremer's 4:52. Full results.
Tennessee's unique Big Dog Backyard Ultra puts runners on a 4.166667-mile loop of Big Trail every hour. Those that finish the loop in an hour move on to the next round, which repeats the same process over and over. The last runner standing gains entry to the notorious Barkley Marathons. After 28 hours and 48 minutes, that man was Babak Rastgoufard. Full results (when available).
Jacob Huston ran past Zach Bitter to win Ann Trason's third annual Overlook Endurance Run 50k in rainy northern California. Huston, who until recently competed collegiately at nearby Sacramento State University, ran 3:35 to Bitter's 3:41. Both marks are well clear of the previous course best, set at last year's event. Magdalena Boulet won the women's race, just as she did in 2014, in 4:09. Tara Berry was second in 4:39. Full results.
Racing point to point at the Pilot Mountain to Hanging Rock Ultra, Gavin Coombs and Kathleen Marsh won the 50-mile race in 7:04 and 9:14. Over 50k, Brent Herring and Tereza Novotna were the fastest with 4:21 and 5:03 winning times. Full results.
With 15,000 feet of elevation gain in the first 42 miles, southern California's Twin Peaks 50 Mile certainly isn't beginner level. Mountain goats Nick Hollon and Jade Belzberg both won and set new course records at 8:56 and 10:32. Full results (when available).   
Going deep into the hills and canyons of the Shawnee National Forest, Justin Stewart won the Ondessonk 50k in Illinois in 4:53. Women's winner Chloe Zimmerer clocked 6:29. Full results.
Badwater 135 course-record holder Pete Kostelnick continues to amaze on his way across America. Pushing over 70 miles daily, Kostelnick crossed into Ohio on Sunday, October 16, day 35. Kostelnick is targeting the 46 day, 8 hour, 36 minute record that has stood since 1980. The team did suffer a setback when their crew vehicle was totaled in an accident, though all remain injury-free. Social media updates.
At Hawaii's Peacock Challenge 55 Mile, women's winner Alyssa Amos was also first overall in 11:31. Men's winner Jeff Frank was second overall in 11:42. The hot-and-humid event took place in the Kuaokala Forest Reserve Area on the island of Oahu. Full results.
Jon Albon, the U.K.-based obstacle racer who also won this year's Skyrunner World Series Extreme division, won the 15k Obstacle Race World Championships in Ontario, Canada. Albon finished in 1:24, over five minutes ahead of second-place Ryan Atkins. Atkins, like Albon, also competes in ultrarunning and won this year's The North Face Endurance Challenge 50 Mile – New York. The pair also dueled at this year's Spartan Race World Championships, where Atkins was second and Albon fourth. In the women's race, Nicole Mericle, a former Rice University runner who now dabbles in trail races, was second in 1:51. Top results.
Winding through Pennsylvania's Elk State Forest on a single loop, a small field at the Sinnemahone Ultra 50k saw Megan Parke repeat as women's champ in 6:21. Men's winner Joshua Gorman set a new course best at 4:39. Full results.
Next Weekend – Diagonale des Fous – Réunion Island
iRunFar has separately previewed the 100-mile race, which is also the finale of the Ultra-Trail World Tour, and will be on site with live coverage.
Call for Comments
A few bigger races and a whole bunch of less well-known events are included in this week's column, but what else took place that you can share?