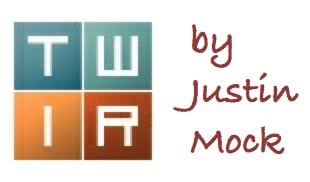 Though heavy in race volume, the weekend was relatively void of marquee events. Some dozen races are included in our 'This Week in Running' column.
Grindstone 100 Mile – Swoope, Virginia
Adam Watkins trailed early leader Mike Dietz by 10 minutes at the turnaround of the out-and-back race through the George Washington National Forest. Dietz ran into trouble on the return trip and would go on to finish seventh, and Watkins was first overtaken by Aaron Saft. Thirteen hours into the race, Saft held a nearly 30-minute lead. Watkins would erase that deficit though in the final hours and finish first in 19:39. Saft was second in 20:22. Both Watkins and Saft matched their pre-race seeds. Caleb Denton, who led Saft late into the final hour, was third in 20:33.
10/12 Edit – Kathleen Cusick won the women's race in 23:47, and Lee Conner edged Grace Fisher for runner-up honors. Conner and Fisher finished in 24:54 and 25:56, respectively.
Full results.
Els 2900 Alpine Run – Pyrenees Mountains, Andorra
The second-annual adventure scales the seven highest peaks in landlocked Andorra, in a row. The expert-level race includes 6,700 meters (22,000 feet) of elevation gain over just 70k (44 miles). Thirty-nine competitors started the race, and 24 managed the improbable finish.
Xavier Teixido, of the host country, was some 90 minutes better than second place in finishing in front at 13:49. The mark also reset the course record established at last year's inaugurual run. Vivien Reynaud (France) and Òscar Perez  (Spain) were second and third in 15:18 and 15:38. 
Two females, one more than in 2015, finished the epic this year. Sonia Regueiro (Spain) became a two-time finisher in winning for the second-straight year. She completed the trek in 18:59, a time good for 14th overall and almost three hours faster than her finish last year, and Cati Lladó (Spain) was second in 21:26. 
Other Races and Runs
The incredible year of Jim Walmsley continued with a pair of new fastest known times in the Grand Canyon. Walmsley first raced Rim-to-Rim in 2:46, going five minutes under Rob Krar's 2012 record-setting run. He then doubled back to complete the full Rim-to-Rim-to-Rim 42-mile run in 5:55. The round trip was a full 26 minutes better than Krar's 2013 FKT.
2015 IAU 50k world champion Tony Migliozzi was 15th at the Chicago Marathon in 2:19. Michael Wardian was also in the field, finishing in 2:32. Full results.
In other road-marathon action, sometimes-ultrarunner C. Fred Joslyn was second at Pennsylvania's downhill Steamtown Marathon in 2:26, and 24-hour star Traci Falbo dipped under the three-hour mark with a 2:59 finish. Full results.
Arizona's Canyon de Chelly Ultra takes place on 55k of spiritual Navajo land. Race winners for the fourth-year event were Nico Barraza and Ali Starling, finishing in 4:27 and 5:27. Full results.
NorCal Ultra's Dick Collins Firetrails 50 Mile saw Selvin Henriquez and Jennifer Pfeifer run 7:39 and 8:35, respectively, to win the 34th-annual race. Full results.
Kurt Schilling and Heidi Williams led a small field at the second-annual Rockin' Rockwoods Trail 53k in Missouri. The champs ran 5:36 and 6:22. Full results.
Formerly known as the Autumn Rush, the new Wandering Moose 42k in British Columbia was won by Kim Magnus. Both the women's and overall winner in 3:38, she also bettered her own course best from 2015 by 15 minutes. Full results.
Rainshadow Running's Oregon Coast 50k turned three. Rod Bien and Ashleigh Fischer won this year's edition in 4:01 and 4:45. Full results.
In Washington State, it was Korey Konga and Jo Markham on top at the Defiance 50k. The pair finished the 4:11 and 4:25. Full results.
Daven Oskvig has been near the front of Pennsylvania's Oil Creek 100 Mile for each of the last three years. First in 2014, second in 2015, Oskvig won again in 2016. His 18:17 finish time was almost two minutes better than in 2014, though 29 minutes off of last year's mark. Mary Beth Strickler, who also won in 2014, won the women's race in 21:44. Full results.
Point to point along the northern portion of Delaware Water Gap National Park, Sam Moore and Ellie Pell both set new course records at the second-year Water Gap 50k in Pennsylvania. Moore and Pell ran 3:16 and 4:07. Full results.
The West Virginia Trilogy includes a 50k, 50 miler, and a half marathon on three consecutive days, all in the Spruce Knob-Seneca Rocks National Recreation Area. Bob Luther was the weekend winner, and iRunFar's Andy Jones-Wilkins was second. Full results (when available).
Call for Comments
Though not as competitive of a weekend as we typically have, there were still lots and lots of races, and lots not highlighted above that we'd love to hear about from our readers in the comments field below.
Where does Jim Walmsley's Grand Canyon FKT rank on the year's best performance list?
We look to have a two-week lull in major ultra events. What events are on the calendar for next weekend?