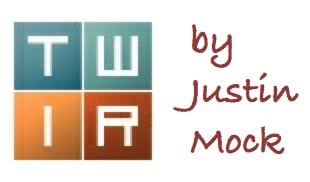 The IAU 100k World Championships was the weekend's big draw, and next week's XTERRA Trail Running World Championships looks to have an intriguing men's race ahead.
IAU 100K WORLD CHAMPIONSHIPS – LOS ALCAZARES, SPAIN
Men
Pre-race hype for the IAU 100k World Championships largely centered on the South African team. Competing in this event for the first time since 2002, the team was made up of last year's top Comrades Marathon finishers. As expected, the South Africans took the race out quick, and probably also as generally expected, it didn't go quite to plan.
Ten kilometers into the event the South Africans owned each of the race's first five positions. At the halfway point, their five were still in front. Then-leader Rufus Photo (South Africa) split 3:05:49 for 50k.
Only at 60k would their group begin to splinter when Hideaki Yamauchi (Japan) moved to fifth, and was less than a minute off a still-leading Photo. A lap later, 70k into the race, Yamauchi was the race leader and held a 25-second advantage on Bongmusa Mthembu (South Africa). Photo was now three minutes back of Yamauchi and would keep going backward on his way to a 19th-place finish.
Yamauchi and Mthembu went back and forth for the remaining three laps. Entering the final interval Mthembu held a 15-second lead, but he couldn't match Yamauchi on the final 10k. The Japanese runner would finish first in 6:18 and Mthembu was second in 6:24. Unofficial social-media reports have five minutes of that gap coming in the final 6k alone.
Despite what looked to be a less-than-ideal course with frequent turns on each of the 10 laps, Yamauchi was four minutes better than the winning time at last year's championships held in the Netherlands, and was nine minutes better than Max King's American record winning time from the race's 2014 edition in Qatar. Yamauchi also far surpassed the 6:39 time he ran at this year's Lake Saroma 100k in Japan. Runner-up Mthembu was third at this year's Comrades Marathon, but is best known for winning Comrades in 2014.
Though 17 and 11 minutes off those first two finishers, third-place Patrick Reagan (U.S.) had a fairy-tale day. Seventy kilometers into the race he was just 13th, having only begun to move up after halfway. Even at 90k, Reagan was still only sixth. He'd pass three runners over the next 10k to run himself onto the podium, ultimately finishing third in 6:35. The time was nearly identical to what he ran at the USATF 100k National Championships in Wisconsin earlier this year. Reagan, a relative newcomer to ultras, is said to next be racing the Tarawera Ultramarathon in New Zealand targeting the Comrades Marathon as his goal race for 2017.
Tomasz Walerowicz (Poland) similarly moved up late to finish fourth (6:37), and was just ahead of Geoff Burns (U.S.). Burns was targeting King's 6:27 American record and split 3:12 for 50k before slipping to a 6:38 result.
The rest of the top 10 were as follows:
6 – Jose Antonio Requejo (Spain) – 6:41
7 – Giorgio Calcaterra (Italy) – 6:41
8 – Kaitaro Toike (Japan) – 6:42
9 – Gift Kelehe (South Africa) – 6:43
10 – Brendan Davies (Australia) – 6:44
Calcaterra, of course, is a three-time world champion at this distance, and Kelehe is last year's Comrades winner.
The third South African runner, David Gatebe, ran 6:44 to finish 12th and ensure team gold for his country. Japan's third runner, Yoshiki Takada, was 23rd in 6:54 to help them earn team silver. On the strength of Reagan and Burns and 18th-place Chikara Omine (6:48), the U.S. was third in the team rankings.
Other familiar names included in the results were Fritjof Fagerlund (Sweden, 14th) and Didrik Hermansen (Norway, 15th). If he started the race, defending champ Jonas Buud (Sweden) is not listed among the finishers.
Also racing for the U.S. were Zach Bitter (20th, 6:52), Matt Flaherty (25th, 6:56), and Joe Binder (50th, 7:34).
Women
Just eighth at last year's competition, Kirstin Bull (Australia) was perhaps a surprise winner in the women's race. She sat just off the lead through the first half before gaining the lead in the sixth lap and then holding off a fast-closing Nikola Sustic (Croatia) over the final laps to win gold. The pair finished in 7:34 and 7:36, respectively.
Bull, a name largely new to this column, ran 8:39 in her debut 100k in 2015 and then broke the Australian national record–a record that had stood since 1990–with her 7:39 finish in the Netherlands last year. She, of course, further lowered that record with this year's run.
Jo Zakrzewski (U.K.) was third, two spots better than in 2015, in 7:41.
The rest of the women's top 10 was as follows:
4 – Karin Freitag (Austria) – 7:45
5 – Mikiko Ota (Japan) – 7:47
6 – Aiko Kanematsu (Japan) – 7:47
7 – Chiyuki Mochizuki (Japan) – 7:47
8 – Mai Fujisawa (Japan) – 7:48
9 – Veronika Jurisic (Croatia) – 7:51
10 – Frida Sodermark (Sweden) – 7:51
Japan, of course, won the team competition, and the third Croatian runner was 24th-place Antonija Orli (8:20) to give them team silver.
The three-woman U.S. team of Pam Smith, Meghan Arbogast, and Traci Falbo–none younger than 42 years old–earned team bronze, matching the place of the men's team. Smith was 12th in 7:56, Arbogast 13th in 7:58, and Falbo was 16th in 8:10.
OTHER RACES AND RUNS
Rain and wind added to the adversity of the Quad Dipsea 28.4 Mile, a double out-and-back on California's famed Dipsea Trail and all of its stairs. Men's winner David Roche ran uncontested throughout on his way to a 4:11 winning time. Roche's fastest segment was the first (58:34) and his slowest was the last (1:10:31). Ten minutes back, second-place Darrin Banks separated from George Torgun on the final segment to finish in front, 4:21 to 4:22. Similarly, it wasn't until the last 7.1-mile leg that women's winner Angela Shartel pulled away from Luanne Park. Shartel ran 5:30 to second-place Park's 5:34. Shartel was seven minutes better on last segment. Emilee Goldberg was third in 5:50. Full results.
The fourth-year Lesotho Ultra Trail in Lesotho saw Eric Ngubane and Karine Bezuidenhout, both of the host country, win the 50k race in 5:33 and 6:57, respectively. Among other familiar names, Krissy Moehl (U.S.) was fourth in 7:50. Full results (when available).
David Kilgore is going the way of Mike Wardian with races seemingly every weekend. This time Kilgore won Florida's road Space Coast Marathon with a 2:28 winning time. Full results.
NEXT WEEKEND – THE NORTH FACE ENDURANCE CHALLENGE 50-MILE CHAMPIONSHIPS – SAN FRANCISCO, CALIFORNIA
iRunFar has separately previewed both the men's and women's fields and will be on site with live coverage.
NEXT WEEKEND – XTERRA TRAIL RUNNING WORLD CHAMPIONSHIPS – KA'A'AWA, HAWAII
It's likely to be a thin field at the front, but the men's race will be a clash of at least two titans. Patrick Smyth and Joe Gray will be racing for bragging rights and a $2,000 first-place prize.
Smyth has won the last three XTERRA Trail Running World Championships, all held on Oahu's Kualoa Ranch half-marathon course, and he did just run 2:16 at the New York City Marathon on November 6, finishing 10th. That's fast, but he admits, "I was hoping for a bit faster."
"I had a great buildup and was confident going in. I had a pretty rough patch from about mile 17 to 20–mostly related to some cramping issues–but was able to regroup and finish. To find myself in the top 10 after all that was a nice reward," Smyth explained.
He shrugged off any thought that his fitness might be compromised after such a peak. "I definitely had a lighter week immediately after the race, but I got back into workouts pretty quickly. I'm feeling pretty fit and excited to get back to Hawaii and the trails. The course and setting are spectacular."
While not often racing on trails–Smyth hopes to race more on trails next year, as a sponsorship and race schedule take form–he is among the sport's fastest when hitting dirt. Gray is Smyth's likely biggest challenger and he is this year's World Mountain Running Champion. Gray tied for the win in Hawaii in 2012 when he and Ben Bruce crashed across the finish simultaneously. That finish is captured at the four-minute mark of the official race video. Gray returned in 2013 and finished 48 seconds behind Smyth. Most recently, on Thanksgiving Day, he ran a solo 15:20 at a 5k in Colorado.
11/30 Update: Two-time Olympian Ryan Hall is racing! Hall holds a 2:04 marathon best and is the American record holder in the half marathon at 59:43. He retired in January 2016 and last finished a marathon in 2:17, at the 2014 Boston Marathon. Acknowledging his "more athletic and stronger body," Hall told XTERRA that he "would have a better chance at winning America Ninja Warrior than this race." Now weighing 170 pounds, Hall further downplayed his chances to XTERRA. "It would take a massive miracle for me to be within 20 minutes of the winners."
Defending women's champ Kimber Mattox will not return and in her place, 2013 winner Paulina Carlson holds the pre-race pole position.
CALL FOR COMMENTS
Team gold, but it feels like the South African men underachieved at the IAU 100k World Championships. Do you agree?
The UltraRunning Magazine Ultrarunner of the Year voting is quickly approaching. While Pat Reagan has had three strong races this year (USATF 100k National Championships, Ultravasan, and IAU 100k World Championships), Geoff Burns has only had two strong races (USATF 100k National Championships and IAU 100k World Championships). In your opinion, is two good races enough to get a vote into the top 10?
2012 XTERRA Trail Running World Championships, how 'bout that finish (see race video at the four-minute mark)?
Thanksgiving Day is the biggest race day of the year in the U.S. What familiar trail or ultrarunners raced?