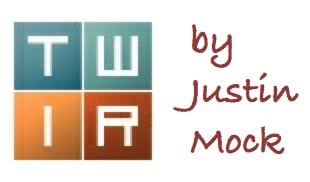 The North Face Endurance Challenge 50 Mile Championships unfortunately didn't happen. They were canceled due to poor air quality from nearby wildfires. Still, there was ample racing otherwise across the U.S., including at the JFK 50 Mile in Maryland and the Dead Horse Ultra in Utah, and attentive readers will notice a number of runners who planned to run the TNF 50 dispersed among these other races. This week's column is out!
JFK 50 Mile – Boonsboro, Maryland
Oh, JFK 50 Mile. The temptation for presidential puns is always strong in this recap. Can we simply say that a blue singlet on the men's winner and a red singlet on the women's winner was fitting? It was the race's 56th year, and a recent snowstorm left the first-trail, second-towpath course in sloppy shape with snow, slush, and mud.
Men
Jared Hazen, we missed ya'. The 23-year-old was seven months between races. He last finished second at the Lake Sonoma 50 Mile earlier this year, but then missed the Western States 100 with injury and hadn't raced since April. You could call it comeback complete now though.
Hazen followed Zach Miller and Eric Senseman, both former champions, through the race's first half before making a decisive move near mile 38. Hazen's first-place 5:34 is the race's second-best finish ever, and though it trails Jim Walmsley's 2016 5:21 course record by many minutes, Hazen's time is getting serious kudos for the tough conditions through which it was run.
Miller finished second in 5:41, three minutes back of his 2013 winning time, and Allan Spangler was third in 6:00.
Other top finishers included:
Michael Heimes – 4th, 6:04
Seth Marcaccio – 5th, 6:09
Jim Sweeney – 6th, 6:14
Ford Smith – 7th, 6:18
Jake Krong – 8th, 6:19
Cole Crosby – 9th, 6:20
Thomas O'Grady – 10th, 6:36
Defending champion Senseman did not finish, dropping near mile 38.
Women
Well behind the lead early, Kate Pallardy patiently advanced through the field until she eventually gained the lead near mile 41 and nine miles later, she finished first in 6:40. Hat tip to last week's readers for calling this one. Pallardy, who ran 2:45 at the Hartford Marathon in October, also has podium-level trail results going back a decade.
Kaci Lickteig was second in 6:53 and Riley Brady was third in 7:09. Early leader and 2016 winner, Leah Frost was fourth in 7:13.
Other top-10 finishers included:
Bethany Patterson – 5th, 7:25
Jessa Hackman – 6th, 7:27
Madeline Harris – 7th, 7:45
Dana Kolesar – 8th, 7:54
Anne Elise Wester– 9th, 7:58
Cassandra Dooley – 10th, 8:16
Dead Horse Ultra – Moab, Utah
Three years in and the Mad Moose Events Dead Horse Ultra is getting fast. With 50-mile, 50k, and 30k race distances, four of the six available course records fell.
Men
The top-three men all ran under seven hours in the 50-mile race, and Kyle Pietari was first in 6:23. Bryan Kerl was barely two minutes back in second at 6:25, and Gabe Joyes was third in 6:54.
Jeshurun Small won the 50k race–by almost 20 minutes–in 3:17. Add the 20 year old to to the names-to-watch list for 2019.
Women
Each of the top-three women were under the previous 50-mile best. Lara Rheinemann, Hannah Lafleur, and Madison Hart finished in 7:30, 7:39, and 7:39, respectively. According to the results, second-place Lafleur edged third-place Hart by just two seconds. Way to kick, ladies!
In the women's 50k, Laura Cortez and Lydia Gill both ran 4:07 with Cortez winning by 35 seconds.
Other Races and Runs
Hullabaloo 50k
Kyle Kugler and Tara Jordan won North Carolina's Hullabaloo 50k in 4:37 and 5:38, respectively. It was the race's fourth running. Full results.
Pass Mountain 50k
Aravaipa Running's Pass Mountain 50k in Arizona saw Chris Mocko squeak past Stephen Kersh. The two ran 3:29 and 3:30 with barely a minute of separation. Roos Karssemeijer won for the ladies in 5:19. Full results.
Chimera
There were 20-mile, 40-mile, 100k, and 100-mile race distances at southern California's Chimera event and while most fields were rather small, ultra-legend Kami Semick won the 40-mile race in 8:17. Men's winner German Santiago completed that same distance in 7:40. Full results.
Wild Hare
The Tejas Trails Wild Hare event happens just east of Austin, Texas. Over 50 miles, Wade Barrett and Dani Lybrand won in 7:42 and 10:06, and in the 50k, it was Grant Bower and Breanne Pruett up front in 3:55 and 4:55. Full results.
NYRR NYC 60k
The New York Road Runners NYC 60k (37 miles) circled Central Park nine times. Abel Amarilla Pereira and Emeline Lagache were victorious, and Pereira finished in 4:24. Lagache's winning time was not yet available. Full results (when available).
The North Face Endurance Challenge 50 Mile Championships
You've most likely seen the news by now, but the would-be The North Face Endurance Challenge 50 Mile Championships race in the San Francisco Bay Area of California were canceled due to air-quality concerns from nearby forest fires.
Grand Canyon Rim-to-Rim-to-Rim FKT
Two-time defending TNF 50 champion Ida Nilsson (Sweden) changed focus with the above race cancellation and instead ran 7:29:16 for the 42-mile Grand Canyon double crossing on November 16. Nilsson competed collegiately at nearby Northern Arizona University.
Other Cancellations
California's inaugural Run the Beast Marathon was also canceled due to air quality, and I'm sure there are others, but New York's Castle to River Run 50k was canceled due to heavy snowfall.
NCAA Cross Country Championships
Admittedly, the tie to trail running is loose here, but former World Mountain Running Association Junior Champion Allie Ostrander was sixth in the women's 6k NCAA Cross Country Championships in Wisconsin. Perhaps our readers can point to others in the race with similar ties to trail running?
Call for Comments
Whether it's other race cancellations or other trail runners in the NCAA Cross Country Championships, there are a few blanks here we're asking for help on. Fill us in on details in the comments section.
Were you at one of the races covered in this article or another one that wasn't? Comment to share your on-the-ground story!