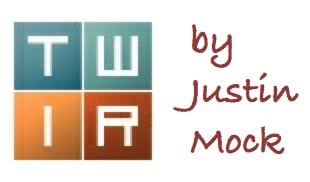 It's that time of year when it's especially fun to write 'This Week In Running.' Races are plentiful and everyone's racing. This week's column has Skyrunning highlights from the Ultra Skymarathon Madeira race in Portugal, a clash of upstarts and veterans at Colorado's Golden Gate Dirty 30, and victorious races from Rob Krar and Ellie Greenwood, among others.
Ultra Skymarathon Madeira – Madeira Island, Portugal
Just weeks ago, hard-to-reach Madeira Island hosted the Madeira Island Ultra-Trail, an Ultra-Trail World Tour event. And now the 286-square-mile volcanic island was back in the news for the Skyrunner World Series Ultra Skymarathon Madeira 55k race.
Men
It's probably time to stop calling Jonathan Albon (U.K.) an obstacle-course racer. He won here for the second year in a row, finishing in 5:47 to beat a best-ever field for this race. No one came within seven minutes of Albon.
André Jonsson (Sweden) and Dmitry Mityaev (Russia) ran in the lead group throughout the day and finished second and third in 5:54 and 5:56, respectively.
Other notable finishers included:
Pau Capell (Spain) – 4th, 5:57
Daniel Jung (Italy) – 5th, 6:06
Marco De Gasperi (Italy) – 8th, 6:18
Women
Ragna Debats (Netherlands) is nearly unbeatable right now. She races everything that Skyrunning puts on the calendar, and wins most. Recall she also won the Trail World Championships just a few weeks ago. This one though was perhaps closer than other recent races.
A determined Emelie Forsberg (Sweden) led Debats both early and late, but Debats was able to make a late pass to earn the competitive win. Both Debats and Forsberg finished in 6:45, with Debats 42 seconds in front.
Núria Picas (Spain) was third in 6:57.
Other notable finishers included:
Hillary Gerardi (USA, but living in Switzerland) – 4th, 7:00
Ekaterina Mityaeva (Russia) – 5th, 7:00
Brittany Peterson (USA) – 6th, 7:02
Gemma Arenas (Spain) – 10th, 7:30
Anna Mae Flynn (USA) – 13th, 7:51
Mira Rai (Nepal) – 14th, 8:06
The next Skyrunner World Series race is the June 16 Livigno Skymarathon 34k in Italy.
Golden Gate Dirty 30 – Black Hawk, Colorado
Although just 30 miles west of Denver, Golden Gate Canyon State Park is a world away. The 12,000-acre park has some 36 miles of trails with above-sea-level elevations ranging from 7,600 feet up to 10,400 feet. This mountain playground hosted the Golden Gate Dirty 30 50k, a race now in its 10th year. The anniversary run included a rich $2,000 first-place cash prize.
Men
It's summer 2018 and 19-year-old Jackson Brill is coming of age. The recent Idaho high-school standout beat a field made of many of the Front Range's best, and this is on the heels of a recent course-record run at the Quad Rock 25 Mile too. Brill's dominant win came in 4:36, a time that ranks fourth-best ever here. The finish sits behind only a pair of Chris Vargo runs and a Paul Hamilton 2013 run. Brill is next registered for the June 23 San Juan Solstice 50 Mile.
Maintaining the finish order from that recent Quad Rock 25 Mile race, Chris Mocko was again second behind Brill. This one wasn't as close however and Mocko finished in 4:46. Brian Condon was third in 4:51.
Other notable finishers included:
Seth DeMoor – 4th, 4:51
Timothy Olson – 8th, 5:11
Matt Kempton – 10th, 5:14
Brett Hales – 12th, 5:25
Adam Campbell – 17th, 5:54
Nick Clark – 18th, 5:54
Check out DeMoor's YouTube vlog from the race starting at about 4:30 in for the wild sprint finish that he and Condon had. The two were in full flight–no hands being held–when DeMoor tumbled just before the finish.
In the accompanying 12-mile Dirty Dozen race, David Roche earned both a new course and a new event record thanks to a 1:30 finish.
Women
Madeline McKeever led three women under the 6-hour mark. McKeever's first-place 5:30 run is recognized as a course record on the official results. It would, just like men's winner Brill's time, rank fourth-best on the race's all-time chart regardless of that year's course. Though not as young as Brill, McKeever too looks to be a new name to the scene. She competed at Duke collegiately and is next registered for July's Kendall Mountain Run 12-mile race in Silverton, Colorado.
Second- and third-place Emily Hannah and Michelle Hiland circled the mountain park in 5:42 and 5:54. Hannah's finish also earned a top-10 all-time rank for the race.
And in the 12-mile contest, just like men's winner Roche, Tess Amer reset both the course and event records with a 1:50 run.
Other Races and Runs
World Mountain Running Association Masters Championships
In the U.S., age 40-plus counts as a master's runner. Elsewhere, it's 35-plus and that was the criteria for entrance to the 18th World Mountain Running Association Masters Championships that happened in Slovenia. The course ran, unfortunately, different distances for men and women, with a 10.8k (6.7 miles) route that had 1,184 meters (3,884 feet) of elevation gain for men ages 35 to 54, and 7.2k (4.5 miles) route with 869 meters (2,851 feet) for all women and men ages 55 to 79. Race winners were Miran Cvet (Slovenia), age 50, and Monica Kolligar (Slovenia), age 36, in 1:02 and 52:04, respectively.  Full results.
Cranmore Mountain Race
Two laps, up and down ski slopes, totaling 6.5 miles and with 2,462 feet of elevation gain, that was this year's Cranmore Mountain Race in New Hampshire. Patrick Caron ran 53:19 to beat out Tristan Williams by 51 seconds. Tim Van Orden was third in 56:11. Women's winner Caitlin Patterson, a Olympic Nordic skier and former U.S. Mountain Running Team member, finished in 1:01:16. She was joined on the podium by Kassandra Marin and Corey Dowe in 1:02:06 and 1:04:30. Full results.
Old Dominion 100 Mile Endurance Run
Official results are not yet in for the Old Dominion 100 Mile Endurance Run in Virginia, but social media and word of mouth are telling us that Oliver Leblond and Michelle Leduc won the event in 17:01 and 20:17, respectively. Full results (when available).
Bryce Canyon Ultramarathons
Buck Blankenship and Rachel Bucklin went 19:15 and 25:26 to win Utah's Bryce Canyon Ultramarathons 100-mile race. Zac Marion and Caitlin Muldoon were victorious over 50 miles in 8:28 and 9:41, and Rob Krar and Margaret Knight won the 50k race in 4:45 and 6:39, respectively.  Full results.
North Fork 50 Mile
Starting and finishing in Colorado's Pine Valley Ranch, one of my local favorites, the North Fork 50 Mile race crowned David Teirney as the winner of its ninth-annual run. Teirney ran 7:40 and women's winner Carrie Stafford finished in 9:39. Jonathan Clinthorne and Emma Patterson won the accompanying 50k in 4:40 and 5:11. Full results.
Wild Horse Traverse 50k
The British Columbia Wild Horse Traverse 50k is so remote that aid-station supplies have to be shuttled in by jet ski, and runners don't hit their first aid until 21k into the race. Sounds great. The first-year run had Justin Nicholas and Ellie Greenwood as its race winners in 4:22 and 4:56. Full results.
Vashon Island 50k
Vashon Island is tucked into Washington's Puget Sound, just big enough to host a 50k. Vashon Island 50k men's winner Richard Lockwood set the gold standard for carbon footprint reduction. He bicycled from Seattle on Friday night to the ferry, camped at the island, ran 3:49 – the race's fourth-fastest ever – and then bicycled back home with his gift basket winnings packed into his panniers. Vashon Island-born Christine Mosely won the women's race in 4:27. Full results.
Lake to Ocean 100k
Tropical storm Alberto left southeast Florida, well, incredibly soggy. The Lake to Ocean 100k still took place on the Florida Trail though with 26 ambitious starters and four finishers, all men, we believe. This trail was seriously water logged, and the pictures prove it out. Eddy Souza was the first-place finisher in 15:49. Full results (when available).
Next Weekend – Comrades Marathon – Durban, South Africa
It'll be a down year at the Comrades Marathon on a course from Pietermartizburg to Durban, South Africa. Defending champion Camille Herron has withdrawn, citing injury. Her absence adds to scratches from Caroline Wostmann (South Africa) and Dominikia Stelmach (Poland). This makes Gerda Steyn and Charné Bosman, both of the host country, the pre-race favorites. More women to watch include the USA's Sarah Bard and Devon Yanko.
Men's contenders are expected to include Prodigal Khumalo, Bongmusa Mthembu, Gift Kelehe, and David Gatebe, all of South Africa, among others. Gatebe holds the 'down' course record at 5:18, set in 2016. More men to watch from international destinations include Sweden's Fritjof Fagerlund, the USA's Geoff Burns, and the U.K.'s Steve Way.
Call for Comments
There's more out there. Results from Idaho's Scout Mountain Ultras, Minnesota's FANS 24-hour race, and California's Bishop High Sierra Ultramarathons were among those not yet available at the time of this writing. Add reader insight on those races and others in the comments field below.