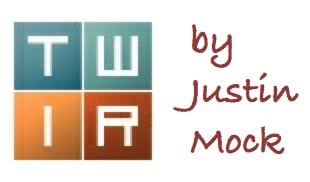 Folks, this week is a big one, with star-powered races around the globe. Let's skip the introductions and get right to the good stuff. You know what I'm talking about: it's Monday and this is your week in running.
Western States 100 Mile – Olympic Valley, California
iRunFar was all along the Western States 100 Mile course, all day long, and there's a good chance you followed the live coverage and have already read the separate detailed recap. We'll hit this one at a high level, and then dig into each and every name included in the pre-race previews.
Women
It took half the race to get there, but by halfway pre-race favorite Courtney Dauwalter had gained the lead. Dauwalter was 23 minutes back of then-leader Lucy Bartholomew (Australia) just 38 miles into the race. She took huge chunks off the lead in short order though and completely ruled the race's second half on her way to a 17:27 winning time. Despite extreme heat, it was the race's second-fastest finish ever.
Second in last year's UltraRunning Magazine (North American) Ultrarunner of the Year awards, Dauwalter already has a winning 2018 resume compiled. She won Ultra-Trail Mt. Fuji, the Behind the Rocks 50 Mile, the Sean O'Brien 100k, and the Coldwater Rumble 52 Mile, and was second at the Black Canyon 100k. It's da' year of Dauwalter.
Bartholomew, just 22 years old and in her 100-mile debut, held on to finish third in 18:59, surrendering the runner-up spot late to Kaytlyn Gerbin, second in 18:40.
Behind those lead three, it is always interesting to look at the rest of the deep field included in the original pre-race preview.
Amanda Basham – 4th, 19:17
Cecilia Flori (Italy, but living in New Zealand) – 5th, 19:42
Stephanie Violett – 6th, 19:46
Camelia Mayfield – 7th, 19:46
Aliza Lapierre – 8th, 19:58
Corrine Malcolm – 9th, 20:01
Kate Elliott – 10th, 20:04
Emilie Lecomte (France) – 11th, 20:27
Kaci Lickteig – 12th, 20:48
Alisa MacDonald (Canada) – 13th, 20:59
Paige Pattillo – 14th, 20:59
Jasmine Chiaramonte – 15th, 21:22
Nicole Kalogeropoulos – 17th, 21:53
Meghan Laws – 18th, 22:16
Annie Rutledge – 19th, 22:41
Pam Smith – 20th, 22:44
Rachel Kelly – 21st, 22:58
Mandie Holmes – 25th, 24:55
Anna Hailey – 26th, 25:11
Fiona Hayvice (New Zealand) – 29th, 25:27
Mari Mauland (Norway) – 33rd, 25:58
Amie Blackham – 39th, 27:03
Traci Falbo – 43rd, 28:36
Roxanne Woodhouse did not finish, and Cat Bradley and Camille Herron did not start.
The iRunFar team named the top-15 runners and 20 of the first 21 in its pre-race preview. It was Katherine Macmillan (Australia) who first broke the trend.
Men
Nailed it. Not the weight of the ultrarunning of the world, near-record heat, or a mama bear and her cubs could keep Jim Walmsley from his Western States destiny. In his third try, Walmsley burned the competition and the record books with a stunning 14:30:04 victory.
François D'haene (France) fought his own course demons–history, heat, and terrain–to finish second in 15:54. That time would normally win the race. And then Mark Hammond was third for the second year in a row, this time in 16:08. That's 45 minutes better than last year. Hammond is making his own claim to the Mr. Consistency title.
Just like with the ladies, let's recap the entire pre-race previewed group.
Ian Sharman – 4th, 16:23
Jeff Browning – 5th, 16:45
Kyle Pietari – 6th, 16:54
Cody Reed – 7th, 16:54
Charlie Ware – 8th, 16:59
Paul Giblin – 9th, 17:09
Kris Brown – 10th, 17:20
Zach Bitter – 11th, 17:26
Adam Kimble – 12th, 17:33
Tim Freriks – 13th, 18:06
Mario Mendoza – 15th, 18:33
Erik Clavery – 16th, 18:34
Masazumi Fujioka – 17th, 18:52
Michael Owen – 18th, 19:00
John Fitzgerald – 19th, 19:27
Jesse Haynes – 20th, 19:28
Coree Woltering – 21st, 19:31
Kenneth Ringled – 22nd, 19:40
Florian Neuschwander (Germany) – 25th, 20:22
Karl Meltzer – 31st, 20:52
Lon Freeman – 34th, 21:34
Johnny Clemons – 42nd, 22:04
Brett Hornig – 51st, 22:45
Johan Steene (Sweden) – 54th, 22:53
Eric Senseman – 57th, 23:00
Bob Shebest – 113th, 25:40
See a gap in #14 above? That would be Jonathan Thery, the biggest overachiever in the men's race. Not mentioned in the pre-race preview, he finished just outside of the top 10 in 18:15.
Runners not reaching the finish included Didrik Hermansen (Norway), Devon Olson, and Juan Moran.
Jared Hazen did not start.
Lavaredo Ultra Trail – Cortina d'Ampezzo, Italy
The Ultra-Trail World Tour doubled up this weekend. Not only was the Western States 100 a UTWT event, but so too was the 119k Lavaredo Ultra Trail. This one has been on U.S. runners' radars for a few years now and was far and away the most competitive edition of this race.
Women
There she goes, there she goes again. Kelly Wolf is moving up the ranks and is one of the year's breakout stars, Wolf won the Tarawera Ultramarathon earlier this year and was third at Transvulcania, but winning here is next level.
Wolf ran past Miao Yao (China) in the race's second half and put 15 minutes on her by the finish to win in 14:37. If I have Dauwalter penciled in at the top of my early UROY scorecard, then Wolf is immediately behind.
Yao, who won the Vibram Hong Kong 100k earlier this year, followed in 14:52, and Kathrin Götz (Switzerland) was third in 15:03.
The rest of the top 10 included:
Mira Rai (Nepal) – 4th, 15:21
Keely Henninger – 5th, 15:22
Fernanda Maciel (Brazil, but living in Spain) – 6th, 16:11
Emma Roca (Spain) – 7th, 16:23
Audrey Bassac (France) – 8th, 16:40
Clare Gallagher – 9th, 16:43
Ildiko Wermescher (Hungary) – 10th, 16:50
Comeback complete. Hillary Allen won the accompanying 48k Cortina Trail race in 5:19.
Men
This time last year, Hayden Hawks was mired in a mid-year slump. He's having no such crisis this year and ran down longtime leader Pau Capell (Spain) to win the men's race in 12:16.
Just like at UTMF, Capell's work was only good for second, four minutes back of Hawks. Typically rock solid in these big European races, Tim Tollefson was just that, finishing third in 12:44.
Stephan Hugenschmidt (Germany) – 4th, 12:45
Andrea Macchi (Italy) – 5th, 13:01
Paddy O'Leary – 6th, 13:19
Guillaume Beauxis (France) – 7th, 13:31
Iokin Garai (Spain) – 8th, 13:33
Alexandre Mayer (France) – 9th, 13:39
Francesco Cucco (Italy) – 10th, 14:00
Zach Miller won the 48k Cortina Trail race in 4:20. That's right, the U.S. won all of the men's and women's 119k and 48k races.
The next Ultra-Trail World Tour race is the July 13 Eiger Ultra Trail.
World Mountain Running Association Long Distance Championships – Karpacz, Poland
It was the 15th-annual WMRA Long Distance Championships, and this year's run was held on a rainy 36k (22 mile) course in southwestern Poland.
Women
Seventh a year ago, Charlotte Morgan (U.K.) edged Dominika Stelmach (Poland) and Silvia Rampazzo (Italy) to win this year's crown. The trio finished in 3:08:26, 3:08:48, and 3:10:33, respectively.
We'll go top 10 here too.
Denisa Dragomir (Romania) – 4th, 3:12
Victoria Wilkinson (U.K.) – 5th, 3:14
Sandra

Koblmüller

(Austria) – 6th, 3:19
Addie Bracy (USA) – 7th, 3:19
Ashley Brasovan (USA) – 8th, 3:19
Zuzana

Krchová

(Czech Republic) – 9th, 3:21

Katharina Zipser (Austria) – 10th, 3:21
Renee Metivier was 29th in 3:33 for the U.S., while Sandi Nypaver and Kathryn Ross did not finish.
Just three points separated the top-three teams with Austria winning ahead of the U.K. and Romania.
Men
Much like the women's race, the men's top three were closely packed together too.
Alessandro Rambaldini (Italy) regained the title he first won in 2016 thanks to a 2:39:18 finish. And then Skyrunning vet Robert Krupička (Czech Republic), who is either at or very near 40 years of age, held off Joe Gray (USA) for second. The two kickers ran 2:40 and 2:41 with just seven seconds separating them.
Jiří Čípa

(Czech Republic) – 4th, 2:44
Andy Wacker (USA) – 5th, 2:45
Jonathan Schmid (Switzerland) – 6th, 2:45
Ionut Zinca (Romania) – 7th, 2:46
Murray Strain (U.K.) – 8th, 2:46

Ondřej

Fejfar (Czech Republic) – 9th, 2:46
Anthony Costales (USA) – 10th, 2:47
Other U.S. runners included Tayte Pollman (15th, 2:50) and David Sinclair (30th, 2:57).
My wife loves to rib me whenever the Czech Republic beats the U.S. in anything. It doesn't happen that often in athletics, and not typically in trail running, but wow, the Czechs scored a giant upset here. Naz dravie, pivo to each from me! The Czech Republic won team gold, the U.S. silver, and Italy bronze.
Olympus Marathon – Dion, Greece
What would the weekend be without a Skyrunner World Series contest? The Olympus Marathon is 44k with 3,200 meters of elevation gain and, just like the WMRA race, 15 years old.
Women
Lina and Sanna El Kott (Sweden) went one-two in 5:21 and 5:23. Back from maternity time off and at a race that she has previously won, Stevie Kremer (USA) was third in 5:28.
Men
Who else but Dimitris Theodorakos? The Greek runner won for the fourth time, expertly passing longtime leader Marc Casal Mir (Andorra) on the technical downhill just 2k from the finish. The pair officially came in at 4:37 and 4:39, respectively. Dimitrios Seletis (Greece) was third in 4:40.
Full results (when available).
The next Skyrunner World Series contest is next week's Buff Epic Trail 42k in Spain.
Other Races and Runs
San Juan Solstice 50 Mile
The San Juan Solstice 50 Mile gets up high, on the Continental Divide, and is a good baby-Hardrock 100. Women's winner Kerrie Bruxvoort finished her giant loop in just over 10:30. It wasn't year clear who was second–can anyone comment to let us know?–but Madeline Fones was third. A mohawked Chris Price won the men's race in 8:33. Tyler Fox was second in 8:36, and Jackson Brill third in 8:43. Full results (when available).
Manitou Revenge 54 Mile
Minus the altitude but plus technical terrain, upstate New York's Manitou Revenge is probably a fair rival of the San Juan Solstice 50 Mile in terms of difficulty. Kehr Davis three-peated in the women's race in 13:49. It looks that Kelly MacDonald and Meghan Young were second and third in 14:10 and 14:29, respectively. Men's winner Andy Vermilyea set a new course record in 10:47. Ben Nephew followed in 10:54, and Liam Davis was third in 11:27. Full results.
Monte Rosa SkyMarathon
It's said that the Monte Rosa SkyMarathon race in Italy is how skyrunning was born. Twenty-five years after it was first run, teams of two were back on a 35k route with 3,500 meters of elevation gain across trail, ski runs, and glaciers. Hillary Gerardi (USA) and Holly Page (U.K.) won the women's division in 5:51, 35 minutes better than second. Men's team Franco Collé and William Boffelli, both of Italy, won in 4:39. I'm not sure what to make of this one, but mixed-gender teams compete against the all-male teams and that placed Emelie Forsberg (Sweden) and Kilian Jornet (Spain) third in 5:03. Full results.
100k World Record at the Lake Saroma 100k
It was a world record for Nao Kazami at the Lake Saroma 100k in his home Japan. Kazami split 2:33 for the marathon and was dropped from the front group near halfway but largely held form to regain the lead and finish in 6:09:14. That's 5:57 per mile pace. He was four minutes better than the road world record of 6:13:33, set on this same course 20 years ago by Takahiro Sunada, and one minute better than the late Don Ritchie's track world record of 6:10:20 set in 1978. Kazami is a 2:17 marathoner. Top results.
Badder Marsh Night Ultra 50k
The Badder Marsh Night Ultra 50k actually starts at 2 p.m., so I'm not entirely clear on the race name, but still, this low-country event happened in very hot temperatures at Fort McAllister Historic State Park, just outside of Savannah, Georgia. Race winners were Carlee James and Leon Nevins in 5:06 and 5:02, respectively. Full results.
The Great New York 100 Mile
Sure the New York City Marathon is famous for its five-boroughs course, but The Great New York 100 Mile does better, way better–or at least larger. The giant circumnavigation of the city and its surroundings is informal and low-key, but a real urban adventure tour. Race winners were Patricia Rolle (Germany) and Reamonn Byrne in 20:31 and 18:37. Full results (when available).
Call for Comments
If you're not incredibly exhausted from the weekend, give us some comments!