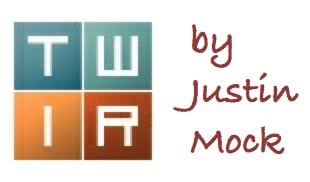 Tell the boss you're going to be late. It's a very big column this week! The Broken Arrow Skyrace made Olympic Valley, California the place to be this weekend, and the Western States 100 does the same next weekend. We talk about those two races below, and the Livigno Skymarathon, the Mount Washington Road Race, the Leadville Trail Marathon, and a bunch more. Happy Monday!
Broken Arrow Vertical K – Olympic Valley, California
Three days of Broken Arrow Skyrace contests–the Vertical K, 52k, and 26k–were competitive. (The weekend also included a 10k race, which isn't covered in this column.) We'll step through this the best way we know how, in chronological order. The weekend-opening Vertical K ran 5k in distance with a perfect 3,100 feet of elevation gain to its 8,881-foot finish.
Men
Ryan Phebus, a new name to this column, but a name astutely called out in last week's comments, took the men's win in 41:16. He finished 31 seconds ahead of Michelino Sunseri. Third-place Eric Carter went all the way up in 42:15.
In town for next week's Western States 100, François D'haene  (France) was fifth in 43:05.
Women
Morgan Arritola repeated as women's champ. This year's 46:04 finish was over a minute better than in 2017. Racing for the first time since a horrific fall at Norway's Tromsø Skyrace last August, Hillary Allen was a triumphant second in 46:28. 2017 U.S. Mountain Running Team member and Olympic Nordic skier, Caitlin Patterson,was third in 51:23.
Broken Arrow Skyrace 52k – Olympic Valley, California
Saturday's 52k gained 10,500 feet of elevation on its two laps. The race course twice touched the summit of the day prior's Vertical K.
Men
It was Jimmy Elam's birthday, and the rising star from Utah went big with a 4:54 victory and new course record. While on an upward trajectory, Elam's next races look to be decidedly more low key–July's Beaverhead Endurance Runs 100k in Idaho and the Grand Mesa Ultras 50-mile race in Colorado, also in July.
Nick Elson and Jeff Mogavero were second and third in 5:05 and 5:10. Both were coming back from recent FKTs–Elson on Half Dome, highlighted in this column below, and Mogavero on California's Lost Cost Trail.
Other notable finishers included:
Jason Schlarb – 4th, 5:14
Mike Foote – 7th, 5:44
Jorge Maravilla – 15th, 6:07
Defending champion Tayte Pollman appears to have not started the race, likely in consideration of next week's World Mountain Running Association Long Distance Championships in Poland. Several other names included in last week's preview appear to have similarly scratched.
Women
It wasn't her birthday like it was for men's winner Elam, but it was definitely Megan Kimmel's day. She ran a victorious 5:30, cut 32 minutes from the course record set at last year's run, and perhaps most impressively, placed fifth overall.
Rea Kolbl, who we again point to a reader comment from last week, was second in 5:48. Kolbl is an expert-level obstacle-course racer. Race local Rory Bosio was third in 5:52.
Other notable finishers included:
Ladia Albertson-Junkans – 4th, 6:03
Hillary Allen – 6th, 6:08
That's right, Allen's big comeback weekend included back-to-back strong races.
Much like the men's race, the women's too was thinned by a number of DNSes, most notably from Arritola.
Broken Arrow Skyrace 26k – Olympic Valley, California
As with the Vertical K and 52k races, Sunday's 26k too was part of the resurgent Skyrunner USA Series.
Men
A needed $7.99 auto part kept Max King from getting to the race in time for Friday's Vertical K, but he sufficiently redeemed himself by weekend's end. King won the 26k race–and $1,250–in 2:09. He cut eight minutes from his own course record set at last year's race.
Cole Watson was second in 2:11, and Ryan Phebus, doubling back from the Vertical K, was third in 2:12.
Other notable finishers included:
Michelino Sunseri – 4th, 2:13
David Laney – 15th, 2:32
Women
It was a weekend of course records and that trend held through the women's 26k. Dani Moreno ran 2:36, nine minutes better than the record books.
Caitlin Patterson, yet another runner doubling back from the Vertical K, was second in 2:40, and Chris Lundy, last week's big winner at the Dipsea Race, was third in 2:41.
Amelia Boone just missed the podium with a fourth-place 2:48.
Livigno Skymarathon – Livigno, Italy
Part of the Skyrunner World Series, the Livigno Skymarathon ran 34k (21 miles) with 2,750 meters (9,000 feet) of elevation gain. The terrain was, as you'd expect, very technical and even included some via-ferrata sections.
Men
Petter Engdahl (Sweden), Pascal Egli (Switzerland), and David Sinclair (USA) leapfrogged throughout the race before the order shook out on the race's final downhill. Engdahl prevailed in 3:33, followed by Egli in 3:38 and Sinclair a minute later.
Other notable finishers included:
Marc Casal Mir (Andorra) – 4th, 3:40
Ruy Ueda (Japan) – 8th, 3:52
Finlay Wild (U.K.) – 10th, 3:52
Women
Laura Orguè (Spain) went wire to wire at the front of the women's race, and handed Ragna Debats (Netherlands) a rare but decisive defeat. Orgué won in 4:10, holding off, not Debats, but instead a fast-closing Sheila Aviles (Spain). Just 34 seconds separated the two at the finish.
Other notable finishers included:
Lina El Kott Helander (Sweden) – 4th, 4:22
Holly Page (U.K.) – 5th, 4:24
Ragna Debats (Netherlands but lives in Spain) – 6th, 4:27
Oihana Azkorbebeitia (Spain) – 7th, 4:32
Sanna El Kott Helander (Sweden) – 8th, 4:35
The next Skyrunner World Series event is next week's Olympus Marathon in Greece.
Mount Washington Road Race – Pinkham Notch, New Hampshire
They say it's only one hill, but the Mount Washington Road Race climbs sharply to its 6,288-foot summit over 7.6 miles.
Men
Cesare Maestri, a 24-year-old Italian, pulled away from Eric Blake halfway up and won in 1:00:53. Maestri became the first European to win the race.
Blake, both a several-time champ and several-time runner-up, was second in 1:01:53. Sage Canaday was third in 1:03:11
Other notable finishers included:
Andy Wacker – 4th, 1:04:28
Simon Gutierrez – 6th, 1:11:34
Women
Kim Dobson is now five for five on trips up the hill. Dobson's fifth win in as many tries came in 1:11:42.
Heidi Caldwell and Shelley Doucet earned their podium finishes in 1:14:55 and 1:16:29, respectively.
Other notable finishers included:
Kasie Enman – 4th, 1:16:55
Kim Nedeau – 7th, 1:19:57
Laura Haefeli – 8th, 1:20:46
Leadville Marathon and Heavy Half Marathon – Leadville, Colorado
Men
With a few more races on the calendar, Chris Mocko expects to be in Leadville a lot this summer. First though was the Leadville Marathon and Mocko unseated perennial champ and race local Timmy Parr. Mocko was a quick 3:38, and Parr's best on the day was a second-place 3:45.
Caleb Schiff was third in 3:54, the day's only other sub-four-hour finisher.
The race also marks the start of the Leadman series of races, a group of events that culminates with the Leadville Trail 100 Mile. Dave Mackey's heroic pursuit of that big buckle got underway with a strong 4:52 finish.
In the accompanying Heavy Half Marathon race, Alex Willis led everyone in 1:59.
Women
It took a sub-five-hour run to get on the women's podium. Elizabeth Helland was way out in front in 4:34, and Brittany Chelius and Lisa Isom followed in 4:54 and 4:59, respectively.
Tess Amer won the women's Heavy Half Marathon in 2:12, a time that placed her third overall and lopped five minutes off the previous course best.
Mozart 100k – Salzburg, Austria
Men
The Mozart 100k doesn't carry the same weight as other Ultra-Trail World Tour races, but it is a UTWT race nonetheless.
Florian Grasel gave the host country its first win on the long course. He finished in 10:26, barely three minutes in front of Damian Hall (U.K.). That pushed defending champ Alexander Rabensteiner (Italy) to third in 10:32. Just 13 minutes separated the top-five finishers.
Women
Martina Trimmel (Austria) did her part to ensure an Austrian sweep at the pointy end of the race, winning in 11:57. And then Sarah Morwood (U.K.) and Veronika Limberger (Austria) got on the podium thanks to 12:12 and 12:21 runs.
Other Races and Runs
Bighorn Trail Run
There was no tie this year! Gabe Joyes beat Jake Lawrence by four minutes to win the Bighorn Trail Run. The two adventurers finished in 20:57 and 21:02. Women's best Yvonne Naughton completed the wild out-and-back in 27:44. Second-place Jameson Clover was not far back in 27:56. Full results.
Half Dome FKT
Four days before he raced to second place in the Broken Arrow Skyrace 52k, Nick Elson set a new FKT on the trip and up and down Half Dome, doing it in 2:03. Half Dome is an iconic 8,839-foot granite dome in California's Yosemite National Park. Numerous routes of varying technical difficulty gain the summit, but Elson's path appears to have been an offshoot of the descent used by the late Dean Potter in his previous 2015 FKT. Elson's summit time was 1:20, making for a 43-minute descent. Full report.
Next Weekend – Lavaredo Ultra Trail – Cortina d'Ampezzo, Italy
The 12th Lavaredo Ultra Trail runs as a giant 120k (74-mile) loop around the Dolomites. It is an Ultra-Trail World Tour event, and the international field shows it. This is far and away the most competitive edition of Lavaredo yet.
Men
Pau Capell 

(Spain) – 2nd 2018 UTMF
Aurélien Collet (France) – 2nd 2018 Transgrancanaria

Fulvio Dapit 

(Italy) – 4th 2017 Lavaredo Ultra Trail

Scott Hawker

 (Australia) – 3rd 2017 Ultra-Trail Cape Town
Hayden Hawks (USA) – 3rd 2017 The North Face Endurance Challenge 50-Mile Championships

Stephan Hugenschmidt 

(Germany) – 10th 2016 IAU Trail World Championships

Michel Lanne 

(France) – 1st 2017 TDS
Paddy O'Leary (Ireland but living in the U.S.) – 5th 2017 TNF 50 Mile

Diego Pazos 

(Switzerland) – 9th 2017 Ultra-Trail Cape Town

Min Qi 

(China) – 1st 2018 Vibram Hong Kong 100k
Marcin Świerc  (Poland) – 17th 2018 IAU Trail World Championships
Tim Tollefson (USA) – 3rd 2017 UTMB
Women
Clare Gallagher (USA) – 8th 2018 IAU Trail World Championships

Kathryn Götz

(Switzerland) – 6th 2016 IAU Trail World Championships
Keely Henninger (USA) – 1st 2018 Lake Sonoma 50 Mile

Fernanda Maciel

 (Brazil) – 6th 2018 Transgrancanaria

Taylor Nowlin 

(USA) – 2nd 2018 Lake Sonoma 50 Mile

Beth Pascall 

(UK) – 4th 2018 Transgrancanaria
Núria Picas (Spain) – 1st 2017 UTMB

Darcy Piceu 

(USA) – 2nd 2017 Hardrock 100 Mile

Mira Rai

 (Nepal) – 2nd 2018 Vibram Hong Kong 100k

Emma Roca 

(Spain) – 2nd 2018 Penyagolosa Trails 108k

Amy Sproston 

(USA) – 8th 2018 Lake Sonoma 50 Mile

Kelly Wolf 

(USA) – 1st 2018 Tarawera Ultramarathons
Miao Yao (China) – 1st 2018 Vibram Hong Kong 100k
Next Weekend – World Mountain Running Association Long Distance Championships – Karpacz, Poland
It's the 15th annual WMRA Long Distance Championships. The course runs 36k (22 miles) and gains 2,110 meters (6,922 feet) over rocky terrain.
Men
2017 team winners Italy are always podium contenders. The U.S. was second last year and the Czech Republic third.
Pascal Egli (Switzerland), second in 2017, is the top returning finisher. He should be challenged by Ricky Lightfoot (U.K.), Tom Evans (U.K.), Joe Gray (USA), and 2017 third-placer Tayte Pollman (USA).
Also competing on the U.S. team are Anthony Costales, David Sinclair, and Andy Wacker.
The men's field totals 175 runners.
Women
The 59-woman-strong field includes 14 teams, up from 10 a year ago. As with the men, Italy is again typically favored. Individual defending champion Silvia Rampazzo (Italy) will return, and so too will 2017 bronze medalist Denisa Dragomir (Romania).
Other expectant challengers include Petra Tratnik (Slovenia), Dominika Stelmach (Poland), and Charlotte Morgan (U.K.).
The U.S. women's team is led by 2017 sixth-place finisher Addie Bracy and also includes Ashley Brasovan, Renee Metivier, Sandi Nypaver, and Kathryn Ross.
Next Weekend – Western States 100 – Olympic Valley, California
The Western States 100 takes place next weekend in California's Sierra Nevada. iRunFar is on the way along with a passel of fast men and women as well as the traditional June heat. The rest of us should get the popcorn ready because it's going to be a show.
The iRunFar team has previewed the deep men's and women's fields, and both groups have been debated in the comments. Most pollsters are expecting a François D'haene versus Jim Walmsley showdown, but a 100-mile race never runs without drama, and that's where Jared Hazen, Mario Mendoza, and Didrik Hermansen (Norway) could enter the scene.
Women's defending champion Cat Bradley has withdrawn, but past winners Kaci Lickteig and Stephanie Violett will be there alongside likely challengers Courtney Dauwalter, Amanda Basham, and Kaytlyn Gerbin.
Call for Comments
Whew, that was a lot. There was a lot of big-time racing this weekend, and there's a lot next weekend too. We know that means that many races around the globe didn't fit inside this week's column. Let's hear about those races in the comments field below.