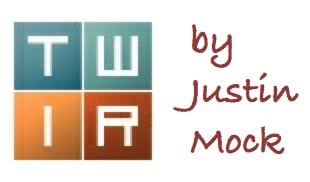 The world's most competitive ultramarathon, South Africa's Comrades Marathon, and one of the trail running's most competitive races, the Trail World Championships in Portugal, added some star power to the weekend. We've got those highlights, plus Colorado's GoPro Mountain Games and a few more too. Let's get to it!
Comrades Marathon – Durban, South Africa
It's hard to repeat, and that played out at the 94th Comrades Marathon. This year's race and its 21,000 runners went 87k (54 miles) uphill from Durban to Pietermaritzburg.
Men
Fourth in his Comrades debut last year, Edward Mothibi (South Africa) upset two-time defending champ Bongmusa Mthembu (South Africa) to win this year's race. Mothibi ran 5:31:33 to Mthembu's 5:31:58, a 25-second gap. For perspective on the times, Mthembu won the 2017 up run in 5:35, and Mothibi's 2019 run is the fastest up run since 2008.
100k world record holder Nao Kazami (Japan) was third in 5:39.
The rest of the top 10 included:
4 – Mahlomola Sekhonyana (South Africa) – 5:43
5 – Joseph Manyedi (South Africa) – 5:44
6 – Justin Cheshire (Kenya) – 5:45
7 – Henri Ansio (Finland) – 5:45
8 – Marko Mambo (Zimbabwe) – 5:45
9 – Gordon Lesetedi (South Africa) – 5:52
10 – Siya Mqambeli (South Africa) – 5:52
Other familiar names toward the front included Lee Grantham in 12th in 5:54, Elov Olsson in 14th in 5:55,  Sage Canaday in 21st in 6:02, and Fritjof Fagerlund in 25th in 6:06.
Women
Gerda Steyn (South Africa) dominated the women's race, winning in 5:58:53. She won by almost 20 minutes and it was the first-ever sub-six-hour run in the uphill direction by a woman. For deeper benchmarking, it was over 10 minutes better than Elena Nurgalieva's 2006 'up' course record, and 29 minutes better than Camille Herron's 2017 winning time in this same uphill direction. A little background on Steyn, she was second at last year's Comrades, and won the Two Oceans Marathon in both 2018 and 2019.
Second- and third-place Alexandra Morozova (Russia) and Caitriona Jennings (Ireland) ran 6:17 and 6:24, respectively, and defending champ Ann Ashworth (South Africa) ran 6:27 for fourth.
The rest of the women's top 10 included:
5 – Dominika Stelmach (Poland) – 6:34
6 – Jenna Challenor (South Africa) – 6:35
7 – Aigul Mingazova (Ukraine) – 6:43
8 – Charne Bosman (South Africa) – 6:49
9 – Catrin Jones (Canada) – 6:52
10 – Mary Khourie (South Africa) – 6:55
Camille Herron dropped from the race near 50k. Herron was in sixth at that point, but struggling with a recurring hamstring injury.
Trail World Championships – Miranda do Corvo, Portugal
iRunFar went to the Trail World Championships and came back with a whole bunch of coverage. The top-20 men and women from the 44k (27 miles) race have been reported separately.
Men
Jonathan Albon (U.K.) is one of the world's best obstacle-course racers, and one of the world's best trail runners, too. Does that make him Deion Sanders or Michael Jordan? Either way, Albon took the win on the technical course in 3:35. Julien Rancon (France) finished second in 3:37. Early leader Christian Mathys (Switzerland) held on for third in 3:40.
France, the United Kingdom, and Spain earned team gold, silver, and bronze, respectively.
The four-man U.S. team of Sam Sahli, Evan Williams, David Kilgore, and Zachary Ornelas finished 61st, 74th, 82nd, and 129th among the men, respectively.
Women
Blandine L'hirondel (France) scored an upset win in the women's race. She won in 4:06, and it wasn't even close. Ruth Croft (New Zealand) edged Sheila Avilés (Spain) for second, 4:14 to 4:15. The two were just 36 seconds apart.
The French women matched the men with their own team gold. Spain and Romania earned team silver and bronze.
The U.S. team was led by Kasie Enman in 24th, and she was closely followed by 27th-place Dani Moreno. Corey Conner and Elizabeth Ryan were 39th and 119th, respectively.
Nearly unbeatable of late, defending champ Ragna Debats (Netherlands) did not finish.
GoPro Mountain Games – Vail, Colorado
The weekend-long GoPro Mountain Games had two competitive trail races. The Spring Runoff 10k boasted a $5,500 cash purse with $1,250 going to each winner, and the Pepi's Face-Off tested runners with repeat laps over 30 minutes. The Pepi's race had a $3,500 purse with each winner taking home $1,000.
Men
Let's start with the Spring Runoff 10k. Joe Gray has won this race six years in a row now, and took this year's race in 41:46. Andy Wacker was the all-too-familiar second place to Gray, running 42:30, and Wacker's former University of Colorado teammate Joseph Demoor was third in 44:05.
Wacker doubled back and won the Pepi's Face-Off in a sprint over XTERRA pro and Vail local Josiah Middaugh. Both ran six laps, and Wacker was just 10 seconds in front at the finish.
Women
Tara Richardson won both the women's Spring Runoff 10k and the Pepi's Face-Off, picking up $2,250 on the weekend.
Richardson started with a 52:59 10k run, besting second-place Michelle Hiland (53:54) by just under a minute. Hiland was followed by Whitney Barrett-Kaucher in 55:00.
At Pepi's, both Richardson and second-place Amy Reynolds ran five laps, though Reynolds needed an extra four minutes to finish her final interval.
Full results (Spring Runoff 10k).
Full results (Pepi's Face-Off).
Other Races and Runs
San Diego 100 Mile
It was close, but Zach Bitter won out over Christopher Hammes at the San Diego 100 Mile. The two ran 16:49 and 16:51, respectively, and the times rank third and fourth best at the longtime race. Teresa Kaiser won the women's race and was fifth overall in 20:18, and that's fifth best ever here. Full results.
Shadow of the Giants 50k
Further north in California, the Shadow of the Giants 50k runs through sequoia country. Alek Simpson led three men under four hours, winning in 3:53, while women's winner Molly Friel clocked 4:22. Full results.
Mueller Marathon
The Mueller Marathon happens at its namesake state park just west of Colorado Springs, Colorado. David Musgrave won the men's race in 4:24, but Courtney Dauwalter was the overall winner in 3:53. Dauwalter set a new women's course record at the fourth-year race by almost an hour. Full results.
The North Face Endurance Challenge – Massachusetts
The latest The North Face Endurance Challenge series race took place in western Massachusetts. Noah Howard and Kehr Davis won the 50-mile contest in 7:52 and 10:09, and Ja Shua Ried and Amy Rusiecki won the 50k in 5:03 and 6:35. Full results.
Wild Outback 50k
The inaugural Wild Outback 50k in Oregon runs point to point, for 34 miles, in Oregon's Outback, a high desert area in the state's south. Colton Gale beat out Ryan Kaiser in the men's race, 4:30 to 4:39, and Felice Kelly edged Molly Schmelzle in the women's race, 5:16 to 5:21. Full results.
Other News
The 2019 Hardrock 100 has been canceled due to reasons related to the historic snowfall in the San Juan Mountains this winter. The entrants and waitlists as of June 10, 2019 will roll over to 2020 (unless a runner opts for a refund). Further details.
Call for Comments
Fill us in, what races did you take part in or spectate at this weekend!