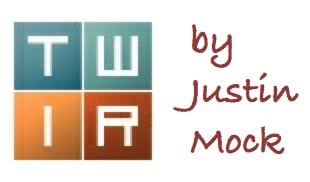 A little bit of Europe, a lot of the U.S., and a touch of Canada make their way into this week's column. We've got highlights from global stars like Joe Gray and Jan Margarit, and Sheila Avilés and Ruth Croft. We're excited, and hope you enjoy this week's coverage!
Skyrace Comapedrosa – Arinsal, Andorra
Between the Skyrunner World Series, the Golden Trail Series, the World Mountain Running Association's World Cup, and other events, there are competitive races in Europe almost every single weekend. Truly world-class talent is thinned across all the races, but it does give a chance for up-and-comers to find their way onto a podium too. This race, the Skyrace Comapedrosa, was the year's 10th Skyrunner World Series contest and it ran 21k, but with 2,280 meters (7,500 feet) of elevation gain. It was both the year's shortest and steepest Skyrunner World Series race.
Women
Sheila Avilés (Spain) dominated the race, leading from start to finish, and won her third Skyrunner race of the year. She finished in 3:01, 15 minutes better than second place. With five races to go, Avilés now leads the Skyrunner World Series rankings.
The top-four runners were all from Spain, and though trailing the race winner by a large margin, were much more tightly packed the rest of the way. Ester Casajuna, Claudia Sabata, and Julia Font each ran 3:16, 3:19, and 3:20. Defending-champion Sanna El Kott (Sweden) took a bad fall late and finished fifth in 3:23.
Men
Jan Margarit (Spain) had won this race in 2017 and seemed determined to regain that title. He went to the front right away. Margarit outclimbed everyone and held off ace downhiller Evgeny Markov (Russia) to win 2:36. Markov was just over a minute back in 2:37. Third-place Rok Bratina (Slovenia) fell back to 10th on the first uphill after a bad fall, but regained seven positions for his 2:39 podium finish.
Pere Rullán (Spain) and 20-year-old Théo Detienne (France) were fourth and fifth in 2:42 and 2:44, respectively.
The next Skyrunner World Series race is next weekend's Tromsø Skyrace in Norway.
Giir di Mont – Premana, Italy
Traditionally a 33k race, this year's Giir di Mont mountain race was cut short to 21k and with 2,076 meters (6,800 feet) of elevation gain.
Women
Ruth Croft (New Zealand) is at the top of her game right now and won in 2:36. Denisa Dragomir (Romania) came back late for a second-place 2:39, and Oihana Kortazar (Spain) was third in 2:41. Azara García (Spain) and Ingrid Mutter (Romania) were fourth and fifth in 2:41 and 2:48.
Men
Gabrielle Bacchion (Italy) escaped the pack early and held on for a first-place 2:17. Less than a minute separated second through fourth, with Antonio Martinez (Spain) running 2:19, and Daniel Antonioli (Italy) and Mattia Gianola (Italy) finishing in matching–to the second–2:20 marks. Ionut Zinca (Romania) was fifth in 2:23.
Barr Trail Mountain Race – Manitou Springs, Colorado
Next month's Pikes Peak Marathon is part of the Golden Trail Series and has an incredible field signed up. First though, Colorado runners could test their lungs and legs on the mountain's intermediate race, the 12.6-mile Barr Trail Mountain Race. This race ran on the mountain's lower slopes, started at 6,570 feet above sea level, and turned around at 10,200 feet above sea level.
Women
Former U.S. mountain running team member Ashley Brasovan came within spitting distance of Brandy Erholtz's 2010 course record. Brasovan's 1:48 finish was just 12 seconds back of that near-decade-old mark. Brasovan did, of course, win by a healthy six minutes.
Bailey Kowalczyk and Karley Rempel ran 1:54 and 1:56 for second and third, and 2:28 marathoner Annie Bersagel, also a former U.S. mountain running team member, was fourth in 2:00.
Men
Joe Gray was first and Andy Wacker second. How many times have we written that? It happened again though. Gray won in 1:31, over two minutes back of his own course record, and Wacker was second in 1:35. Jackson Brill was third in 1:36.
Buckin' Hell – North Vancouver, British Columbia
It was the seventh year for the Buckin' Hell group of races, and fifth year for the race's 50k. Everything sold out at its 500-person cap.
Women
Catrin Jones (Canada), fresh off her ninth-place run at the Comrades Marathon, controlled the women's race in 6:04. She finished 11th overall. Amber Johnson and Maude Cyr were second and third in 6:22 and 6:38.
Andrea Lee won the 30k in 3:16.
Men
Men's winner Alexandre Campbell won in 5:00, a new course record. Race director Gary Robbins called Campbell a huge up-and-comer, and pointed out that Campbell is just 18 years old. Second- and third-place finishers Glenn Jasechko and Graeme Wilson finished in 5:13 and 5:21.
Robbins himself returned from long-term injury and won the accompanying 30k in 2:57.
Other Races and Runs
High Lonesome 100 Mile
Let's get through a big group of Colorado races first. Near Salida, the increasingly popular High Lonesome 100 Mile celebrated a new women's course record by Silke Koester. Her 25:28 finish erased 46 minutes from the record books. Men's winner Luke Jay was with Mike Wolfe for some 75 miles before pulling away for a 22:22 win. Wolfe, the race's 2017 inaugural year winner, was second in 23:15. Full results.
Pikes Peak Ultra
The earlier-mentioned Barr Trail Mountain Race ran on Pikes Peak proper, but the Pikes Peak Ultra ran on other area trails, of course also in Colorado Springs, Colorado. Over 50 miles, Kaci Lickteig worked toward UTMB and won in 8:38. It was a huge new course record for the five-year-old race. Cat Bradley went under the former course best too, but in second and well back in 9:35. Cory Logsdon won the men's race in 8:20. Matea Wassend and Chris Denucci won the 50k race in 5:45 and 5:07. Wassend's time was a new course record, and Denucci's was second-best ever. Full results.
Never Summer 100k
The Gnar Runners Never Summer 100k happened in remote northern Colorado. Unable to make a Hardrock 100 title defense, Sabrina Stanley instead won the women's race in 13:46. That time was good for fifth overall and second on the all-time chart, and men's winner Hannes Gehring ran 11:47. Gehring's finish was a new course record by a scant 40 seconds. Full results.
Cirque Series
The Cirque Series of short-course mountain races went clear to Alaska's Alyeska Resort for a 5.9-mile challenge with 3,890 feet of vertical gain. 2018 winter Olympian Rosie Frankowski topped the women's race in 1:18, and David Norris, the Mount Marathon Race course-record holder, won the men's race in 1:04. Norris was three minutes better than recent Crow Pass Crossing winner Scott Patterson. Full results.
White River 50 Mile
Christine Mosley and Mario Mendoza won Washington's White River 50 Mile in 8:35 and 7:02. Mendoza finished with his 10-month-old son atop his shoulders. Full results.
Standhope 60k
Idaho's Standhope 60k lifted Kathryn Graham and Ben Sukow atop its podium with 9:19 and 7:40 victories. Full results.
Pioneer Spirit 50 Mile
Running from Cool to Folsom, California, the Pioneer Spirit 50 Mile race tracks a 19th century gold mining path. Fifty-mile rookie Natalie Wieland struck first for the women, running 8:44, and men's winner Sergio Morales hit the payload in 7:15. Full results.
Tushars Mountain Runs 100k
At the Tushars Mountain Runs 100k in Utah, Bethany Lewis and Jason Schlarb won the high-altitude run in 15:32 and 12:47. Schlarb's run was a new course record. Full results.
Wy'East Howl 100k 
The diverse course of Oregon's Wy'East Howl 100k tours the Mt. Hood area on an out-and-back route. Sarah Ostaszewski and James Holk won the race's inaugural running in 12:43 and 10:43. Full results.
Elkhorn Crest 50 Mile
Some 11,000 feet of climbing are packed into northeast Oregon's Elkhorn Crest 50 Mile on a route that actually runs 53 miles with exposed ridgelines and technical trails. Molly Schmelzle won in 10:20 and Ryan Kaiser set a new course record in 9:12. Keely Henninger and Duncan Hoge won the accompanying marathon in 3:55 and 3:26, both new records. Full results.
Burning River 100 Mile
Ohio's Burning River 100 Mile turned 13. The race runs through the state's lone national park, Cuyahoga Valley National Park. Emily Collins won the women's race in 20:01, and finished sixth overall, and Joey Miller was the top man. At 17:25, he was an hour better than second. Full results.
Minnesota Voyageur 50 Mile
Margaret Ho dipped inside the top-10 overall with a ninth-place, and women's win, in 8:23 at the Minnesota Voyageur 50 Mile. Men's lead Adam Doe was a 20-minute winner in 7:14. Full results.
Call for Comments
We're at the end of the column and we again look to you! Tell us about what races you took part in, whether as a racer or a spectator.