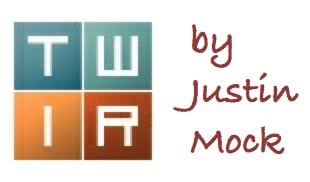 Another big summer weekend was highlighted by a pair of U.S. Skyrunner Series events, an Ultra-Trail World Tour race, and ongoing races in both the Skyrunning World Series and the La Sportiva Mountain Cup. Each of these races, and many more, are highlighted below.
Kendall Mountain Run – Silverton, Colorado
Sage Canaday ran 1:38:53 up and down 13,066-foot Kendall Mountain to win the race's 38th running, and earn a $1,000 first-place prize. Timmy Parr edged out Andrew Benford for second, 1:41:23 to 1:41:28.
A seven-year course record fell in the women's race, with Stevie Kremer running 1:55:27. She was over three minutes better than the record books, and 13 minutes up on second-place Kathryn Ross. Stephanie Hinds earned the final podium position with a third-place 2:16.
The race was part of the U.S. Skyrunner Sky division. The next Sky division race is Utah's Tushar Sky Marathon on August 1.
Audi Power of Four 50k – Aspen, Colorado
On a wild course with over 12,000 feet of elevation gain, at altitude, Paul Hamilton and Ashley Erba won the main event 50k. The race was part of the U.S. Skyrunner Series "Ultra" class.
Hamliton topped a strong men's field that saw Josh Arthur, Rickey Gates, and Dakota Jones finish second, third, and fourth. Hamilton finished two minutes up on Arthur at 5:13, and five on Gates. Jones trailed at 5:27.
U.S. Skyrunner series 2014 Ultra champion Catlow Shipek was eighth and Timmy Parr, doubling back from the previous day's Kendall Mountain Run, was ninth.
Former high-school phenom Ashley Erba continued her rocket ascent up the women's ranks. She ran 5:53, finishing 10th overall, and 19 minutes up on second-place Anna Mae Flynn. Hannah Green, who won June's San Juan Solstice 50 Mile, was third in 6:32.
Joe Gray won the accompanying Vertical K, a 2.72-mile race with 1,000 meters of elevation gain at an average 20% grade. Gray finished in 37:30, over a minute ahead of his closest chaser. Kim Dobson dominated the women's event in 42:35.
La Sportiva Table Rock 27k – Stinson Beach, California
Ryan Neely won the La Sportiva Mountain Cup event, which took in many of the Bay Area's most well known trails. Neely's 1:55:24 outpaced second- and third-place Sam Robinson and Patrick Parsel. Robinson and Parsel finished in 1:57:21 and 1:58:18, respectively. The first three men were the only finishers inside two hours on the challenging course.
With Bay Area locals stuffing the race's podium, the top Cup finisher was Bret Ferrier in seventh. Ferrier remains third in the Cup standings.
YiOu Wang and Maria Dalzot dueled at the front of the women's race, trading the lead over and over, before Wang ultimately won out over Dalzot, the Cup leader. Wang finished in 2:12:15, 57 seconds ahead of Dalzot. Caitlin Smith was third in 2:15:42.
The race was the ninth of 10 Mountain Cup events. The year-long series will conclude at the August 1 Jupiter Peak Steeplechase in Park City, Utah.
Eiger Ultra Trail – Grindelwald, Switzerland
The third-annual race was the eighth race in this year's Ultra-Trail World Tour, and gained 6,700 meters over a 101k distance.
Switzerland's Urs Jenzer repeated as men's champ, running 11:44 on the technical track. He was 12 minutes faster than in 2014, though six minutes off Iker Karrera's 2013 winning time. Jason Schlarb, of the U.S. , was a close second in 11:50. Portugal's David Quelhas was third in 12:27.
Caroline Chaverot, of France, continued her strong 2015 in winning the women's race in 12:45. Previously this year Chaverot has been second at Transgrancanaria, second at the IAU Trail World Championships, and has won the Lavaredo Ultra Trail race.
Switzerland's Andrea Huser and Italy's Francesca Canepa ran 12:52 and 13:13 for second and third, respectively.
The ninth race of the Ultra-Trail World Tour is next month's Ultra-Trail du Mont-Blanc.
iRunFar also covered the race in greater detail separately.
Dolomites Skyrace – Alba di Canazei, Italy
On a 22k loop–10k uphill, 12k downhill– Italy's Tadei Pivk finished in 2:02 for a 31-second buffer on second-place Ionut Zinca of Romania. Switzerland's Pascal Agli was a close third, also in 2:03, though 28 seconds back of Zinca. Other familiar names in deeper results include Spain's Manuel Merrilas in fifth and the U.K.'s Tom Owens in seventh.
Megan Kimmel of the U.S. continued her European tour and scored victory and a new course record in the women's race. Kimmel's 2:25 brought her back to town 61 seconds ahead of Spain's Laura Orgué, the race's defending champion. It was only in the final kilometers that Kimmel gained the lead, and she finished just three seconds inside of the previous course best.
Italy's Elisa Desco was third in 2:28 and Sweden's Emelie Forsberg was fourth in 2:29. Deeper results include well-known names like Maite Maiora of Spain in seventh, Kasie Enman of the U.S. in 10th, Spain's Oihana Kortazar in 13th, and Nepal's Mira Rai in 14th.
The race was the first of five in the Skyrunner World Series Sky division.
5 Peaks Trail Running Series – Cypress Mountain – West Vancouver, British Columbia, Canada
The 11k race served as both the Canadian Mountain Running Championships and the North American Central American Caribbean (NACAC) Championships.
Canada took the top-four men's positions, and the team gold. Nick Elson, who was fifth at the Mount Marathon Race two weeks ago, was a runaway winner in 54:09. Kristopher Swanson and Shaun Stephens-Whale were second and third in 55:32 and 56:30, respectively.
The second-place American team included Josh Eberly (fifth, 57:29), Ryan Woods (sixth 57:42), Jordan Chavez (eighth, 1:00:08), and Jeff Thies (eighth, 1:00:36).
In the women's race, Canada's Chessa Adsit-Morris was the individual winner in 1:06:56, though the U.S. women won team gold.
Racing for the U.S. were Megan Roche (second, 1:07:12), Mandy Ortiz (third, 1:08:16), Megan Lizotte (sixth, 1:09:51), and Christine Lundy (ninth, 1:12.10).
Barr Trail Mountain Race – Manitou Springs, Colorado
Andy Wacker's race-heavy summer season continued. Wacker climbed halfway up Pikes Peak–3,630 feet over 6.3 miles–and ran back down in 1:32. His actual finish time though was 1:39, the result of missing the race start by seven minutes! After hammering from the start, Wacker caught Kenyan 2:12 marathoner Noah Chepngabit in the final meters before both overshot the turn to the finish. Wacker corrected first, but both were declared co-winners in consideration of the volunteer's error, and as Chepngabit was leading when the error occurred.
Richard Chelimo, also a Kenyan marathoner, was third in 1:42.
The women's race was championed by Sophia Torres, a former University of New Mexico runner. She climbed over six minutes better than her competition, and held on during the descent for a 2:04 finish time. Torres is also the daughter of Pikes Peak legend Senovio Torres. Jeanne Cooper and Kristina Mascarenas were second and third in 2:06 and 2:07, 58 seconds apart.
Other Races and Runs
Avery Collins won the first-year Colorado 200, a race that actually stretched to 206 mountain miles, in 65 hours, 49 minutes. Dave Peterman, remarkably without a single pacer, was second in 70 hours, 45 minutes. Full results.
In Ontario, Canada, at The North Face Endurance Challenge 50-mile race, Ryan Atkins topped Zion 100 winner Florent Bouguin, 7:42 to 8:06. Rachel Paquette scored victory in the women's race in 8:49. Full results.
Scott Traer led three men under 16 hours at the Vermont 100 Mile. His 15:01 topped defending champion and course-record holder Brian Rusiecki, who finished second in 15:27. Sebastien Roulier was third in 15:42. Ashley Lister won the women's race in 18:08. Kathleen Cusick took second in 18:57, and Jennifer Hoffman was third in 19:07. Full results (when available).
For the second time in as many weeks, Italy's Marco De Gasperi set a new FKT. He raced from Courmayeur up 15,780-foot Mont Blanc in 6:43:52, just under the previous 6:45:24 mark that had stood since 1995. The route covers nearly 50k while gaining 12,303 feet of elevation and was again documented with video.
Ernesto Duran of Panama, running sans crew and pacer, won the Tahoe Rim Trail 100 Mile in 20:49. Annie Rutledge was sixth overall and first female in 22:27. Her finish ranks as third-fastest ever at the event. Bob Shebest, the 2014 and 2013 100-mile champ, won the 50-mile race in 8:09. Rachel Barth was the women's winner in 9:07. Their 50-mile finishes rank third and fourth on the race's all-time charts. Full results.
Doubling back from the previous day's Power of Four Vertical K event in Aspen, Kim Dobson won Colorado's La Sportiva Vail Half Marathon in 1:58. Tommy Manning was the men's winner in 1:46. Full results.
Calling it one of the most spectacular race courses she'd ever seen, Joelle Vaught won Idaho's McCall Trail Running Classic 40 Miler. Vaught was fourth overall. Full results (when available).
Next Weekend – Speedgoat 50k – Snowbird Resort, Utah
Course-record holder Sage Canaday will be back to try for a third-straight win at the Speedgoat 50k.
He admitted though that, "Speedgoat this year is all part of the main build-up and focus of the summer, which is [Ultra-Tour du Mont-Blanc]. Eyes on the prize!"
Speedgoat, and the July 18 Kendall Mountain Run that Canaday won, are his first trail races of the year following a stretch that included the LA Marathon, the Boston Marathon, and the Comrades Marathon. Although he didn't earn an Olympic Trials Marathon qualifier and didn't PR, Canaday insists that Boston was his best marathon performance ever, in consideration of the course and conditions.
Since then, he said, "I've found the transition between road marathons and road ultras to mountain racing, and vice versa, taking more time than anticipated. Right now I'm just trying to get my 'mountain legs' back. Before Boston and LA it was trying to get my flat road speed back."
"It's more than about just changing gears, it's like having to put in a whole new transmission system," Canaday said. "Any surface, any distance!"
A third win at Speedgoat won't be easy, with hot competition likely to come from Daniel Kraft and Jim Walmsley. Jason Delaney, Dominic Grossman, and Eric Senseman will also challenge for a podium finish.
Hillary Allen, Bethany Lewis, and Becky Wheeler, fourth, sixth, and ninth a year ago, are the top returning women's finishers.
"Last year was my first 'sky' style race, so I'm definitely feeling more confidence since I've competed in similar races," Allen commented about returning to Speedgoat.
Those ladies are likely to find stiff competition from Petra Pirc, Amy Sproston, Emily Richards, and Amanda Basham.
Next Weekend – U.S. Mountain Running Championships – Bend, Oregon
iRunFar will be covering the race live and will separately preview the fields (the men's preview is up!), always the country's most competitive shorter-distance trail race, separately. Stay tuned.