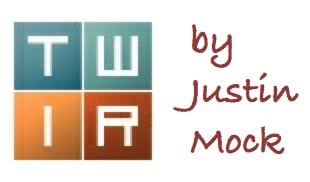 Can you believe it? The Bandera 100k marks the annual rebirth of 'This Week In Running' and its now third anniversary. Looking back to 2015, it was Aliza Lapierre and David Laney who highlighted that first column with their Bandera 100k wins. We again have a recap of Bandera, and a whole bunch of other regional-level races.
Bandera 100k – Bandera, Texas
The Bandera 100k pulled double duty. Not only was it the 2018 USATF 100k Trail National Championships, but it was also the year's first Golden Ticket Race. The former distinction brought $4,000 of prize money, and the latter meant that each of the top-two men and women earned an automatic entry to the Western States 100.
Women
Camille Herron is going back to Western States. She won this year's race in 9:56. Although the time was 27 minutes off her second-place finish from last year, and 48 minutes off of Stephanie Violett's 2017 course record, Herron was still way out in front and over an hour better than this year's second place.
Though Michele Yates earns a Western States Golden Ticket, too, for finishing second, it looks like she doesn't plan to take it due to ongoing hip issues. She finished Bandera in 11:00.
Anna Hailey took third place in 11:48, and it looks like the Golden Ticket will roll down to her if she desires it. Early Herron-chaser Dani Filipek did not finish.
The accompanying 50k had Kelly Swanson victorious in 5:15, eight minutes better than second-place Wendes Gray.
Men
A wrong turn wrecked Mario Mendoza's 2017 race here. Back in 2018, and with football-style black paint under his eyes, Mendoza delivered an 8:07 victory. For perspective, he was over an hour better than the 2017 winning time. Cody Reed fell off the quick pace over the second lap and finished runner-up in 8:24.
Jared Burdick was third in 8:40, and Ryan Smith was fourth in 8:45.
The long list of drops included would-be contenders Scott Gall, Joe Moore, Zach Gingerich, Chris Raulli, and Chris Mocko.
Ford Smith won the accompanying 50k race in 4:03, barely behind Matt Turnbull's 2011 course record. Dave Mackey had what expects to be the feel-good story of 2018 though. Racing for the first time since 2015 and the first time since a horrific lower-leg injury that resulted in amputation, Mackey ran the 50k in 5:58.
The next Golden Ticket Race is the February 3 Sean O'Brien 100k in southern California.
Other Races
Campaccio Cross Country
The Campaccio Cross Country race in Italy dates back to 1957! It's a 10k race that's had Olympic champions regularly in its field. Joe Gray ran 30:16 for ninth place. For perspective on this field, Kenyan-born American and 13:03 5,000-meter-man Paul Chelimo was third just 38 seconds in front of Gray. Leading results.
Rocks and Roots Winter Trail Series #1
It was a cold morning in Ohio for the Rocks and Roots Winter Trail Series #1 race. Irene Koesters and Harvey Lewis won the 50k in 6:51 and 4:43, respectively. Full results.
Croom Zoom
It's the right time of the year to be racing in Florida. Gary Gellin overcame a wrong turn and an extra 2.5 miles to finish second at the Croom Zoom 50k. Can anyone share winner results from this race? Full results (when available).
San Tan Scramble
Brianna Grigsby and Aaron Newell won Aravaipa Running's San Tan Scramble 50k event in Arizona with 5:09 and 4:19 winning times. Full results.
Harbison 50k
Did I see snow in South Carolina? The Harbison 50k there might have had some. Charlee Owens and Robert Gilmer won in 6:21 and 4:46, respectively. Full results.
Salem Lakeshore Frosty Fifty
North Carolina's Winston Salem Salem Lakeshore Frosty Fifty 50k race ran fast. Colleen Lafrance and Stephen Spada triumphed with 4:12 and 3:33 finishes. Full results.
Next Week – HURT 100 Mile – Honolulu, Hawai'i
The HURT 100 Mile and its five laps in the jungle above Honolulu returns next weekend.
Women
Becky Bates – 5th 2017 Hardrock 100
Candice Burt – 2nd at 2016 HURT 100 Mile
Kathleen Cusick – 2nd at 2017 Hellgate 100k
Gia Madole – 1st at 2017 Black Hills 100 Mile
Darcy Piceu – 2nd at 2017 Hardrock 100
Sabrina Stanley – 3rd at 2017 Western States 100 Mile
Bree Wee – 1st at 2012 Ironman Louisville, 1st at 2014 Ironman Canada
Men
Guillaume Calmettes – 2nd at 2017 HURT 100 Mile
Avery Collins – 4th at 2016 HURT 100 Mile
Yassine Diboun – 3rd at 2016 HURT 100 Mile
Trevor Fuchs – 1st at 2017 Wasatch 100 Mile
Masazumi Fujioka – 3rd 2017 HURT 100 Mile
Bradley Revenis – 2nd at 2017 Hellgate 100k
Patrick Stover – 1st at 2017 Peacock Challenge 55 Mile
Call for Comments
2018! Lets keep it going, and hear your comments in the field below.
[Editor's Note: Columnist Justin Mock and editor Meghan Hicks spend many hours per week compiling this article, and often doing so well ahead of races posting their results online–that is, by combing social media. We simply cannot cover all the trail and ultra races that take place each week, so we do our best to provide results of the most competitive races as well as a spectrum of additional events from around the world. Please feel absolutely welcome to leave comments with the results of races not covered in this article, and to leave additional information about the races from which we have shared results. Thank you for your understanding.]