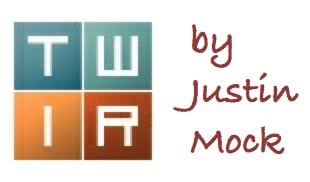 When does the year officially start: January 1, with the year's first Golden Ticket race, or with the start of the Ultra-Trail World Tour? This week's column recaps the Vibram Hong Kong 100k (a UTWT race), and previews the Sean O'Brien 100k (a Golden Ticket race), and Rocky Racoon 100 Mile (a USATF championship). Oh, and more doping. A little bit of everything this week.
Vibram Hong Kong 100k – Hong Kong, China
Men
Without rules we are nothing but savages.
After crossing the finish line first in 9:28:35, lead runner Jing Liang (China) was disqualified for grabbing, and discarding, a hiker's water bottle during the race. The disqualification was apparently hours in the making with news having reached the race director well before the finish.
Min Qi (China), who finished a single second behind Jing, was promoted to first place. The time marked a new course record, bettering a 2016 9:32 from François D'haene (France).
Behind the fast-starting Chinese, Alex Nichols (USA) went out at this characteristic tortoise pace, relatively speaking of course. Nichols is as close to a sure-thing in this sport though and he moved up to finish second behind race winner Qi. Nichols finished in 9:44.
Third place Yun-Hui Yu (China) ran 10:04.
For the Americans, Justin Andrews was 10th in 10:50, while Zach Bitter did not finish.
iRunFar was on site and separately recapped the race dynamics in greater detail and depth.
Women
Miao Yao (China), she was a runaway. Runaway champ that is. The women's race wasn't close. Yao won by almost an hour. She finished in 10:40. That time is 40 minutes better than the course record from last year set by Núria Picas (Spain) in the same year that Picas won UTMB. Oww!
Second-place Mira Rai (Nepal) and third-place Fu-Zhao Xiang (China) ran 11:30 and 11:36, respectively.
For the Americans, Nicole Kalogeropoulos was ninth in 13:28.
The next Ultra-Trail World Tour event is the February 10 Tarawera Ultramarathon in New Zealand. Meghan Hicks will be there reporting for iRunFar.
Mountain Mist 50k – Huntsville, Alabama
Men
David Riddle was a repeat winner at his native state's Mountain Mist 50k. Riddle ran 3:53, a minute better than in 2017. He also won here in 2010, 2011, 2012, 2013, and 2014. Look for him next at March's Chuckanut 50k.
Tony White and Brett Wilks were a distant second and third in 4:15 and 4:34.
Women
Jackie Merritt won a close one over Liz Canty. Merritt's 4:40 finish is the race's third-best ever, on a chart that dates back to 1995. It was the fastest women's run since 2004. But still, it was close.
Canty was second in 4:44. Third-place Emily Ansick wasn't far back either, running 4:54.
Other Races
Running the Rose
Trail Racing Over Texas's Running the Rose 108k looped the Tyler State Park six times. Matt Zmolek and Robin Phelps were victorious with 12:29 and 15:24 winning times. Ben Earthman and Katie Graff led the 54k race in 4:49 and 5:14, respectively. Full results.
Chehaw Challenge 50k
Patrick Whitehead won the third annual Chehaw Challenge 50k in Georgia. He ran 4:17. Former U.S. Skyrunning regular Sarah Woerner won the women's race in new course record time of 4:39 while finishing second overall. Full results.
Skydive Ultras
Jump from a plane, and then run for up to 200 miles! The Skydive Ultras in Florida had some nine different race distances. Wil Daniels and Megan Hyndman won the 100-mile race in 22:17 and 23:40, respectively. Full results.
Athens International Ultramarathon Festival
Impressive! Patrycja Bereznowska (Poland) is already the 24-hour world-record holder and a world champion, and now she holds the 48-hour world record, too. At the Athens International Ultramarathon Festival in Greece, Bereznowska totaled 249.17 miles (401k). She was the overall winner and beat a record that had stood since May 2010 when Sumie Inagaki ran 397.1km. Full results.
Arches Ultra
Mad Moose Events has carved out a niche with ultras around Moab, Utah. The first-year Arches Ultra is their latest creation. Kyle Pietari and Melissa Beaury set the inaugural course records at 6:56 and 8:16 for 50 miles. Full results.
Other News
Remigio Queral-Ibáñez
In another blow to the sport, Remigio Queral-Ibáñez (Spain) has been disqualified from the 2017 Penyagolosa CSP event for using an unspecified banned substance. The runner, who had originally finished third behind Timothy Olson and Yeray Duran, admitted using the substance for knee pain. He has received a two-year ban. Penyagolosa's official release.
Next Weekend – Sean O'Brien 100k – Malibu, California
Four more Western States Golden Tickets–two for the men, two for the women–will be delivered at next weekend's Sean O'Brien 100k.
Men
Olin Berger — 1st 2017 White River 50 Mile
Michael Borst — 1st 2017 Superior Fall 50k
Dominic Grossman — 3rd 2017 Angeles Crest 100 Mile
Jake Hegge — 2nd 2017 Voyageur 50 Mile
Korey Konga — 1st 2017 Oregon Coast 30k
Ben Koss — 2nd 2017 Gorge Waterfalls 100k [Added Jan 29]
Dominick Layfield — 3rd 2017 Rio Del Lago 100 Mile
Cory Logsdon — 1st 2017 Hitchcock 100 Mile
Joe McConaughy — 6th 2017 Lake Sonoma 50 Mile
Chris Mocko — 1st 2017 UROC 100k
Florian Neuschwander — 9th 2015 IAU 100k (Road) World Championships [Added Jan 29]
Erik Sorenson — 1st 2017 Marin Ultra Challenge 50k
Charlie Ware — 3rd 2017 Run Rabbit Run 100 Mile
Stephen Wassather — 1st 2016 Sean O'Brien 100k
Women
Amelia Boone — 2nd 2016 Sean O'Brien 100k
Courtney Dauwalter — 1st overall 2018 Coldwater Rumble 52 Miler
Kate Elliott — 2nd 2017 Tamalpa Headlands 50k
Natalie Ghelfi — 1st 2017 Lithia Loop Trail Marathon
Bree Lambert — 5th 2017 Tamalpa Headlands 50k
Anna Mae Flynn — 1st 2017 Speedgoat 50k
Kim Magnus — 1st 2017 White River 50 Mile
Taylor Nowlin — 2nd 2017 Run the Rut 28k
Veronica Rudolphi — 4th 2017 Black Canyon Ultras 100k
Quite deep fields here for both men and women with, particularly for the men, a lot of parity.
Next Weekend – Rocky Raccoon 100 Mile – Huntsville, Texas
The five four-lap Rocky Raccoon 100 Mile is the longtime home of the USATF 100-mile trail championship, and next weekend's race carries on that tradition. $4,000 in prize money will be up for grabs.
Men
Ronnie Delzer — 2nd (1st USATF) 2017 Rocky Raccoon 100 Mile
Chad Ricklefs — 2nd 2013 Vermont 100 Mile
Women
Sarah Bard –– 6th 2017 Comrades Marathon [Removed Jan 29]
Sabrina Little –– 1st 2017 Rocky Raccoon 100 Mile
Shandra Moore –– 2nd 2017 Rocky Raccoon 100 Mile
Shaheen Sattar — 5th 2017 Vermont 100 Mile
Call for Comments
Time's up on this week's column! Lets hear from our readers below on any other weekend racing.
[Editor's Note: Columnist Justin Mock and editor Meghan Hicks, this week, Bryon Powell spend many hours per week compiling this article, and often doing so well ahead of races posting their results online–that is, by combing social media. We simply cannot cover all the trail and ultra races that take place each week, so we do our best to provide results of the most competitive races as well as a spectrum of additional events from around the world. Please feel absolutely welcome to leave comments with the results of races not covered in this article, and to leave additional information about the races from which we have shared results. Thank you for your understanding.]