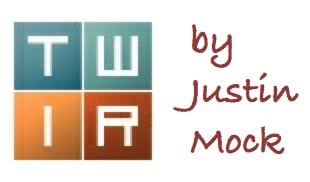 Folks we're 152 days away from the Western States 100, 179 days out from the 25th Hardrock 100, and have 221 days to go until UTMB. It sounds so far away, but it'll go quickly. It always does. Before we get there, let's talk about the FASTtrack 24 Hour and a few other recent happenings.
FASTtrack 24 Hour – Palatka, Florida
Held on a rubberized track during the winter in Florida, the first-year FASTtrack 24 Hour race was a good early opportunity for runners to advance their U.S. national team ranks. Eventually, the top-six men and women will qualify for the IAU 24-Hour World Championships, presently expected to be held in July 2019 in Austria.
Women
Megan Alvarado is on the, pun intended, fast track. She hit this one out of the park, totaling 146.87 miles. Alvarado was the overall leader for much of the race, and eventually finished second overall. Natalie Larson and Sally Libonati were second and third with 111.42 and 106.44 miles, respectively.
The event also held simultaneous 12-hour and six-hour races.
Gina Slaby went out fast in the 12-hour race and split 7:59 for 100k. She wants to qualify for the U.S. national team that will race the IAU 100k World Championships in September 2018 in Croatia.
And over six hours, Connie Gardner totaled 39 miles to finish as first female.
Men
Men's winner Harvey Lewis went for 153.49 miles. Lewis's run now ranks him third on the U.S. qualifying chart. Joe Fejes was second with 130.37 miles, and Camilo Martinez was third with 128.15 miles.
Pre-race favorite Pete Kostelnick stopped early with just 79.96 miles.
Peter Diak and Norbert Vakhal won the 12- and six-hour races with 73.01 and 42.95 miles, respectively.
Montane Spine Race – Hawes, United Kingdom
It's done, finally. The Montane Spine Race looks brutal, especially this year. The event's longest race distance stretched 268 miles in full-on winter conditions with waist-deep snow and 50-plus-mile-per-hour winds. Still, 53 of the race's 118 entrants managed to finish.
Carol Morgan (Ireland) won for the second-straight year, finishing with an insane 130 hour, 37 minute time. For perspective, last year's finish–in less wintry conditions–was 109 hours, 54 minutes.
Men's winner Pavel Paloncý (Czech Republic) finished his adventure in 109 hours, 50 minutes. It was his third win in the race's seven-year history. He has finished the race five times. Three other former men's winners–Eoin Keith (Ireland), Eugeni Roselló Solé (Spain), and Tom Hollins (U.K.)–all failed to finish.
Coldwater Rumble – Goodyear, Arizona
Aravaipa Running's Coldwater Rumble event at Arizona's Estrella Mountain Regional Park characteristically hosted a number of race distances.
Women
Tonya Keyes won the five-lap 100-mile race in 21:08, beating out second-place Angela Shartel by almost 70 minutes.
And then in the 52-mile race, Courtney Dauwalter, she just doesn't stop! She was the overall winner in 7:10. It was two hours better than the previous course best, and almost an hour better than the current men's course record!
Men
Men's 100-mile winner Jacob Jackson was way out in front thanks to a 15:53 finish.
Sean Bowman led the men's 52-miler racers in 9:22.
Other Races
Tara Langdon Treadmill
Tara Langdon split 6:58 for 50 miles, hit 100 miles in about 14 hours, and totaled 161 miles over 24 hours on a treadmill. If she followed all of the rules and regulations for such a record, it would appear to have bested Edit Bérces of Hungary's 2004 women's treadmill world record of 153.6 miles by more than 7 miles.
Clearwater 50k
Back to Florida. Peggy Hipp and Tim Hancock won the Clearwater 50k in 4:48 and 3:48, respectively.
Avalon 50 Mile
Southern California's Catalina Island hosted the long-time Avalon 50 Mile race. Asuka Eguchi triumphed over the women's field in 7:50. The men's race was close! Austin Horn overtook Ruperto Romero to win by just over a minute, 6:32:19 to 6:33:30. Full results.
Next Weekend – Vibram Hong Kong 100k – Hong Kong, China
It's here, the 2018 Ultra-Trail World Tour will kick off with the Vibram Hong Kong 100k.
iRunFar has separately previewed the deep international field, but look for 2017 UTWT champion Andrea Huser (Switzerland), a resurgent Mira Rai (Nepal), and local runner Marie McNaughton (New Zealand but living in Hong Kong) to lead the women's group through the course's notorious stairs.
The men's group includes standouts like Alex Nichols (USA), Harry Jones (U.K. but living in Thailand), and Yoshikazu Hara (Japan).
Other News
UltraRunning Magazine's (North American) Ultrarunner of the Year
Did the voting go as you expected? Each of the women's and men's first- and second-ranked runners matched my ballot, and my third- and fourth- were each flipped with the eventual rankings. After that, I was way off.
1 – Camille Herron and Jim Walmsley
2 – Courtney Dauwalter and Tim Freriks
3 – Magdalena Boulet and Tim Tollefson
4 – Clare Gallagher and Hayden Hawks
5 – Cat Bradley and Mark Hammond
6 – Kathleen Cusick and Olivier Leblond
7 – YiOu Wang and Alex Nichols
8 – Kaytlyn Gerbin and Jeff Browning
9 – Gina Slaby and Avery Collins
10 – Katalin Nagy and Patrick Reagan
Herron's win comes a year after she failed to crack the top 10, while Walmsley's win is his second straight.
Each of Boulet, Dauwalter, Nagy, and Slaby are repeat top-10 finishers, while Kaci Lickteig, Caroline Boller, Devon Yanko, Amy Sproston, Pam Smith, and Darcy Piceu all exited the top-10 rankings for 2017. Going further back, Boulet and Nagy also earned top-10 ranks in 2015, and in 2014, Boulet, but not Nagy, finished inside that top-10 group.
For the men, Browning, Nichols, Tollefson, and of course Walmsley, were all awarded top-10 ranks in both 2016 and 2017, but 2016 top-10 men Zach Miller, Ian Sharman, Zach Bitter, Brian Rusiecki, Andrew Miller, and Pete Kostelnick all missed that distinction in 2017. No man earned a top-10 rank in all of 2015, 2016, and 2017.
World Mountain Running Association
There are a number of competing world championships and series in present-day trail and ultrarunning, but I think of the long-time short course World Mountain Running Association World Championships as the true world championship. Still, the associated Cup of events has been almost an overthought for many of the world's best.
Highlights from recent WMRA Council Meetings show that the association is still very much active, and is taking steps to ensure its success into the future.
The series will now include five to six races with "a long tradition and deep history in the sport," and with prize money running 10 deep and equal for both men and women. The group's marquee championship races will also include prize money, a ranking system will be created, and a media agency will be hired to "publish articles, conduct interviews, and take high-quality imagery."
Call for Comments
We're a few races into 2018. What races and performances have you excited for 2018?
[Editor's Note: Columnist Justin Mock and editor Meghan Hicks spend many hours per week compiling this article, and often doing so well ahead of races posting their results online–that is, by combing social media. We simply cannot cover all the trail and ultra races that take place each week, so we do our best to provide results of the most competitive races as well as a spectrum of additional events from around the world. Please feel absolutely welcome to leave comments with the results of races not covered in this article, and to leave additional information about the races from which we have shared results. Thank you for your understanding.]