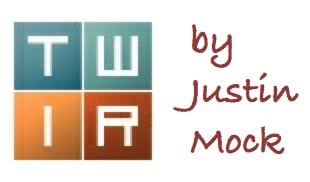 Race-stats geeks, weekend warriors, and everyone in between, welcome to your Monday! This week's column includes recaps from Hawaii's HURT 100 Mile, trail and ultrarunners at Texas's Houston Marathon and Half Marathon, and the ongoing Montane Spine Race in Great Britain, among others.
HURT 100 Mile – Honolulu, Hawai'i
Men
It was close for a while, but Avery Collins really opened it up in the race's second half. Collins won in 21:44. The time ranks 10th-best ever at the HURT 100 Mile, and was an almost three-hour improvement on Collins's 2016 race here.
Second for the second-straight year, Guillaume Calmettes finished his five jungle loops in 24:00. Calmettes was just 36 seconds back of a sub-24 hour run, and just minutes ahead of third place.
Second-, third-, fourth-, and fifth-place were just 32 minutes apart. Masazumi Fujioka was third in 24:03, also for the second-straight year. Brian Oestrike was fourth in 24:23, and Trevor Fuchs was fifth in 24:32.
Women
Women's winner Darcy Piceu was similarly hours ahead of second. Piceu was victorious in 25:48, the race's third-best ever. Piceu trails only Tracy Garneau (2010, 24:06) and Hannah Roberts (2013, 25:41) on the record books.
Second-place Becky Bates ran 27:33, and did it at age 55! Sabrina Stanley was third in 29:45.
Houston Marathon and Half Marathon – Houston, Texas
The Houston Marathon and Half Marathon is fast and the fields are world class. It's a good place for trail and ultrarunners to chase Olympic Trials qualifying marks and personal bests.
Men
Last year's USATF 50k road champion Tyler Jermann ran 2:16:39 to finish seventh. Sage Canaday though again missed that illusive sub-2:19 Olympic Trials Marathon qualifying mark. This time he ran 2:19:50, finishing ninth. Familiar name Andrew Skurka went sub-2:30 with a 2:28:24 run.
Newly-signed Nike Trail runner Andy Wacker competed in the half marathon. He was 36th overall in 1:04:11. Runners can qualify for the Olympic Trials Marathon via the half marathon too, and Wacker was just 12 seconds back of where he needed to be.
Women
Tenth woman, and past XTERRA Trail Run world champion, Polina Carlson ran 2:39:43 to earn her way back into the Olympic Trials Marathon. A couple other near Olympic Trials qualifying misses from the trail-road crossover crew were Leah Frost (20th, 2:46:19) and Caitlin Smith (26th, 2:50:26). The women's qualifying time is 2:45.
Montane Spine Race – Hawes, United Kingdom
Nicknamed "Britain's most brutal race," the Montane Spine Race has three races all taking place on the 268-mile Pennine Way–one of Britain's National Trails.
Men
The mid-distance Spine Challenger event runs 108 miles, going point to point from Peaks District National Park to Yorkshire Dales National Park. 2017 fourth-place finisher Wouter Huitzing (Netherlands) won and set a new course record in 25:44. It was over two hours better than the 2017 best set by Dominick Layfield (USA).
Second-place Simon Bourne (U.K.) was almost three hours behind, and third-place Ian Magee (U.K.) was another 20 minutes in arrears.
The nonstop, long-distance, 268-mile Spine race remains underway. Jim Mann (U.K.) is off the front and being pursued by the last three winners–Eoin Keith (Ireland), Pavel Paloncy (Czech Republic), and Eugeni Rosello Sole (Spain).
Women
Women's Spine Challenger winner Emma Hopkinson (U.K.) was fourth overall and set a new course record in 29:39, almost 40 minutes better than Beth Pascall's best from 2016. Runner-up Cass Chisholm (U.K.) was five hours back, and Jen Scotney (U.K.) was third.
In the long-distance Spine race, women's frontrunner Carol Morgan (Ireland), the defending champion, leads Sarah Kirsty Williams (U.K.) and Daphne Derouch (France).
Other Races
Long Haul 100 Mile
In Florida, Andrew Farretta and Tammy Volock won the Long Haul 100 Mile in 20:07 and 22:09, respectively. The race held simultaneous 100k and 50k races and over 100k, Aaron Flynn and Andrea Mehner triumphed in 10:51 and 11:02. In the 50k, Traci Falbo was the overall winner in 4:08. Full results.
Phunt 50k Trail Race
David Lantz championed Maryland's Phunt 50k Trail Race in 4:09, the race's second-fastest ever in its decade of racing. Nicole Adams won for the women and broke the course record in 4:39. Full results.
Frozen Gnome 50k
Two in a row, Kyle Larson repeated as champ at the Illinois Frozen Gnome 50k. This year's victory came in 4:05. Brienne Famera won in 5:43. Full results.
Ouachita Switchbacks 50k
Justin Franklin and Melissa Linan were Oklaholma's best at the Ouachita Switchbacks 50k. Their winning times were 5:06 and 7:07, respectively. Full results.
Other News
UltraRunning Magazine (North American) Ultrarunner of the Year
Through Monday morning press time, the fourth- to 10th-ranked (North American) Ultrarunners of the Year have been announced by UltraRunning Magazine. The top-three ranked will be announced this week.
4 – Hayden Hawks and Clare Gallagher
5 – Mark Hammond and Cat Bradley
6 – Olivier Leblond and Kathleen Cusick
7 – Alex Nichols and YiOu Wang
8 – Jeff Browning and Kaytlyn Gerbin
9 – Avery Collins and Gina Slaby
10 – Patrick Reagan and Katalin Nagy
Kelly Agnew Disqualificiations

Kelly Agnew, multi-time Across the Years race winner, was disqualified from this year's and four previous years of races for cheating. The announcement on race organizer Aravaipa Running's Facebook page explains that he was caught cutting the course. Beyond Limits Running, organizer of the Beyond Limits Ultra and Jackpot Ultrarunning Festival races, additionally disqualified Agnew from their 2015, 2016, and 2017 races. Agnew's UltraSignup page now shows more disqualifications at previous Pony Express Trail Run 100 Mile and Lemming Loop 24 Hour races.
Next Weekend – FASTtrack 24 Hour – Palatka, Florida
Twenty-four-hour racing in the U.S. has been highly competitive in recent years.
Joe Fejes – 16:24 at 2017 Daytona 100 Mile
Pete Kostelnick – 163 miles at 2015 Desert Solstice 24 Hour
Harvey Lewis – 3rd at 2017 Badwater 135 Mile
Andrew Snope – 138 miles at 2016 Desert Solstice 24 Hour
2017 national team members Steve and Gina Slaby headline the event's 12-hour race.
Call for Comments
It's winter in the U.S., but there was a surprising amount of racing this weekend! We didn't get results for all of the races. What can you add in the comments field below?
[Editor's Note: Columnist Justin Mock and editor Meghan Hicks spend many hours per week compiling this article, and often doing so well ahead of races posting their results online–that is, by combing social media. We simply cannot cover all the trail and ultra races that take place each week, so we do our best to provide results of the most competitive races as well as a spectrum of additional events from around the world. Please feel absolutely welcome to leave comments with the results of races not covered in this article, and to leave additional information about the races from which we have shared results. Thank you for your understanding.]