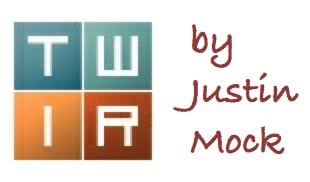 Hey friends, long time no see. It's 2018 and we're back after a week off with a recap of the still-in-progress Across the Years event in Arizona, Ultra Trail Tai Mo Shan in Hong Kong, and a preview of next weekend's Bandera 100k in Texas, and few other bits of news to get your year started off on the right, heh, foot. Happy New Year!
Across the Years – Phoenix, Arizona
It's still going! The Across the Years multi-day, multi-year race started on December 28, 2017 at 9 a.m. U.S. Mountain Time and doesn't stop until the same time on January 3, 2018. There are six-day, three-day, two-day, and one-day races held within the event and, uniquely, all races but the six-day race feature multiple starts, with results for these events tabulated among all the starts. The final standings for each distance will be announced at the completion of all starts of all distances on January 3.
Men
In the six-day race, Dave Proctor (Canada) is getting it done! Targeting 48-hour, 72-hour, and 144-hour (six day) Canadian records, Proctor is on point through halfway. He totaled 223 miles through 48 hours, almost two miles better than the previous record that had stood since 1995. A day later, Proctor split 309.66 miles over 72 hours, just over a mile more than a record that dated to 1981. At the time of this publishing on Monday morning, Proctor was still going with a current total of 362-plus miles.
Ed Ettinghausen was second in the men's six day at 320-plus miles as of Monday morning.
As of this article's publishing, Scott Thompson leads the 72-hour race with 208-plus miles run.
In the two-day race, John Maroushek leads with 180-plus miles run.
Current men's 24-hour-leader Florian Nattero has 109-plus miles run.
Women
The ladies are going long, too! At the time of this publishing on Monday morning, Annabel Hepworth has run 263-plus miles in the six-day event, and is fourth overall. Edda Bauer, at age 73, was second woman with 229-plus miles.
As of this article's publishing, in the 72-hour race, it's Amy Mower leading the women's field with 217-plus miles run, which also makes her the current overall race leader, some eight miles ahead of the top male at the moment, too.
The clocks are still going in the 48-hour fixed-time race, too, but the leader at the time of this article's publishing on Monday morning is Dennene Huntley with 148-plus miles run.
Adela Salt is out front (and done racing) in the 24-hour race at 129-plus miles run. This puts her in the current overall lead for this race, but there are still a couple more starts of this race to come before the event's end.
Ultra Trail Tai Mo Shan – Hong Kong
Men
Last year's winner Gediminus Grinius (Lithuania) was back and successfully defended his title at Hong Kong's Ultra Trail Tai Mo Shan 100-mile race. He finished in 18:48, over an hour better than his finish last year.
In the 115k distance TTF race, Bogdan Onyschenko (Hong Kong) came out as first male, second overall in 16:06.
The 49k YTF race saw Taiwan's Ching Chou win in 6:04.
Women
Andrea Huser (Switzerland), too, returned to defend her title from last year in the 100-mile race, and she finished fourth overall in 26:10.
In the 115k distance TTF race, Marie McNaughton (New Zealand but lives in Hong Kong), also last year's champion in the same event, won the race overall in 15:21.
New Zealand's Fiona Hayvice won the 49k YTF race in 7:32.
Next Weekend – Bandera 100k – Bandera, Texas
The Bandera 100k is the first of five Golden Ticket Races, awarding its top-two men and women an automatic entry to the Western States 100.
Men
Jared Burdick – 5th at 2017 Lake Sonoma 50 Mile
Scott Gall – 1st at 2016 The North Face Endurance Challenge 50 Mile Wisconsin
Brett Hornig – 5th at 2017 Sean O'Brien 100k
Mario Mendoza –  Winner 2017 Moab Trail Marathon
Chris Mocko – 3rd at 2017 Lake Sonoma 50 Mile
Joe Moore – 2:18 marathon PR, 1:03 half marathon PR, has run/won one 50 miler to date
Chris Raulli – 1st at 2017 Cayuga Trails 50 Mile
Jim Rebenack – 1st at 2017 Run Rabbit Run 100 Mile
Cody Reed – 1st at 2017 Way Too Cool 50k
Holden Rennaker – 2nd at 2017 IMTUF 100 Mile
Bob Shebest – 1st at 2017 Tahoe Rim Trail 50 Mile
The Coconino Cowboys want to run Western States together, so let's see if Cody Reed can get them on the board.
Women
Jeanne Cooper – 5th at 2017 Bandera 100k
Dani Filipek – 1st at 2017 Cayuga Trails 50 Mile
Anna Mae Flynn – 1st at 2017 Speedgoat 50k
Camille Herron – 2nd at 2017 Bandera 100k
Shandra Moore – 3rd at 2017 Brazos Bend 50 Mile
Michele Yates – 3rd 2016 Bandera 100k
After gaining her Western States entry here last year with a second place, Camille Herron should be the favorite going into this year's event, too.
Other News
American Ultrarunning Hall of Fame 2017 Inductee
Ted Corbitt and Sandra Kiddy were the first members of the American Ultrarunning Hall of Fame back in 2004, and one man or woman has been inducted every year since. Nick Marshall is the 2017 inductee. The official announcement highlighted Marshall's race performances, but called on his other accomplishments too.
"Marshall's unique, groundbreaking, Hall-of-Fame-ranking contribution to the sport of ultrarunning consists primarily in his role as organizer, correspondent, journalist, statistician, archivist. If Ted Corbitt was the father of American Ultrarunning, Nick Marshall was its caretaker, it's [sic] nanny in its toddler years. And he remains its wise old man. These are monikers he would probably eschew. Nick can accurately be described by all of the following: scholar, researcher, bookworm, recluse, iconoclast, friend, statesman, humorist, good sport. The sport of ultrarunning existed prior to the 1970's—but barely. In America there were about 30 ultramarathons and 1,000 ultra participants (half of them from a single event, the JFK 50 Mile). Working (as he still does) from his home base in Camp Hill, PA, Nick tracked them all down and catalogued them. In the mid-1970's a handful of men around the world scrounged around until they found each other and, by networking and establishing regular chains of communication, planted the seeds of a global community for the sport. Driven primarily by Englishman Andy Milroy (who can rightfully be called the Dean of global ultrarunning), the group's American correspondent was Nick Marshall. Nick was the first American to attempt (and mostly succeed) to find, and then publish, an exhaustive list of American ultra events. And then to create annual and all-time performance lists. And then to track down and establish regular correspondence (including photos) with ultra race directors and athletes. And then to publish an annual summary of it all. He did this for almost a decade. For half that decade it was a one-man show. His annual "U.S. Ultradistance Summary" laid the groundwork for, and was the precursor to, Ultrarunning Magazine, which was first published in 1981."
Ultra-Trail World Tour 2017 Rankings
It'd long ago been settled that François D'haene (France) and Andrea Huser (Switzerland) won the 2017 Ultra-Trail World Tour, but the full ranking–844 deep for men, and 149 deep for women–is now out. Let's highlight the top 10.
Men
1 – François D'haene (France)
2 – Pau Capell (Spain)
3 – Thomas Evans (U.K.)
4 – Tim Tollefson (USA)
5 – Rachid El Morabity (Morocco)
6 – Benoit Girondel (France)
7 – Jim Walmsley (USA)
8 – Xavier Thévenard (France)
9 – Antoine Guillon (France)
10 – Jordi Gamito (Spain)
Women
1 – Andrea Huser (Switzerland)
2 – Núria Picas (Spain)
3 – Emilie Lecomte (France)
4 – Melanie Rousset (France)
5 – Fernanda Maciel (Brazil)
6 – Kaori Niwa (Japan)
7 – Magda Boulet (USA)
8 – Kellie Emmerson (Australia)
9 – Lisa Borzani (Italy)
10 – Christelle Bard (France)
Call for Comments
Happy New Year! Any late 2017 or early 2018 race results to share in the comments field below?
[Editor's Note: Columnist Justin Mock and editor Meghan Hicks spend many hours per week compiling this article, and often doing so well ahead of races posting their results online–that is, by combing social media. We simply cannot cover all the trail and ultra races that take place each week, so we do our best to provide results of the most competitive races as well as a spectrum of additional events from around the world. Please feel absolutely welcome to leave comments with the results of races not covered in this article, and to leave additional information about the races from which we have shared results. Thank you for your understanding.]