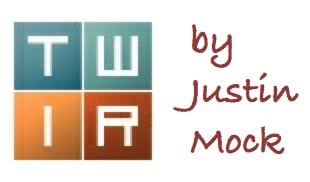 Happy anniversary, TWIR! It was Bandera weekend back in 2015 that we restarted "This Week in Running," and since then, we've been bringing you race recaps, previews, and highlights nearly every single Monday. This weekend's column also includes highlights from the World Snowshoe Championships and other races from Michigan to Hawaii.
Bandera 100k – Bandera, Texas
The show must go on! A little, or rather a lot, of rain forced the Bandera 100k to move to an alternate location and a new course, but it still happened and it was still part of the Altra Golden Ticket series.
Men
Tyler Green against Chris Mocko, and that was close! Green took the win in 8:26 and Mocko followed just 25 seconds later. Both are now in to this year's Western States Endurance Run. Mocko's been there before and Green, he's been at this for at least the four years and was 14th at last year's Lavaredo Ultra Trail.
Third-place Jeff Colt followed in 8:35.
The rest of the top 10 ran as follows:
4. Chris DeNucci – 8:58
5. Emmett Saulnier – 9:05
6. Ryan Kaiser – 9:10
7. Cory Logsdon – 9:16
8. Brett Hornig – 9:43
9. Juan Moran – 9:46
10. Olin Berger – 9:59
Expected contenders Matt Daniels, Matt Urbanski, and Ronnie Delzer were all among a long list of drops.
Women
Last year, Brittany Peterson mostly raced on the Skyrunning circuit in Europe, and her breakout year was largely overlooked stateside because of it. Expect that to change in 2019. She won here in 9:26, and is in for Western States. First things first though, she's got the Way Too Cool 50k and the Lake Sonoma 50 Mile up next.
Ladia Albertson-Junkans was second in 9:37, in her first race longer than 52k, and like Peterson and the top two men, she too accepted her Western States entry. Third-place Kathryn Drew dipped under the 10-hour mark in 9:58.
Other top 10 finishers included:
4. Kaci Lickteig – 10:13
5. Addie Bracy – 10:18
6. Sarah Burke – 11:24
7. Jessie Donavan – 11:34
8. Anne Wheatly – 11:37
9. Rhea Loney – 12:07
10. Esther Erbe – 12:07
Shandra Moore and Pam Smith were among the DNFs.
The next Golden Ticket race is the February 16 Black Canyon 100k in Arizona.
World Snowshoe Championship – Val di Non, Italy
The race-within-a-race World Snowshoe Championship was contested as part of the 46th annual La Ciaspolada race in Italy. La Ciaspolada is thought to be the world's largest snowshoe race and was on a two-loop course that totaled 8.5k, though the surrounding nature was said to be largely void of snow.
Men
The host country took many of the top positions with Cesare Maestri (Italy) besting Joe Gray (USA) for the world title. The two went for 28:46 and 29:30 finishes. Third-place Alessandro Rambaldini (Italy) followed in 30:12. Deeper results include defending champion Stéphane Ricard (France), fifth in 30:28, and Matt Lipsey (USA), 11th in 31:32.
Women
Anna Mugno (Italy), Isabella Morlini (Italy), and Michelle Hummel (USA) went 1-2-3 in the women's race. The tightly-packed trio ran 36:54, 37:19, and 37:35, respectively.
Other Races and Runs
Across the Years
The Aravaipa Running multi-day Across the Years festival in Arizona wrapped on January 3. On the super-long six-day group, Budjargal Byambaa (Mongolia) and Amy Mower won with 489 and 453 miles, respectively. That's a monster haul for Mower, and a new event record. 72-hour winners Pablo Espinosa and Charlotte Vasarhelyi totaled 225 and 250 miles. That's right, the female Vasarhelyi was the overall winner here. Scott Jaime and Jess Mullen went for 174 and 167 miles over two days, and 24-hour winners Mark Hammond and Marisa Lizak both ran 130 miles. Full results.
San Tan Scramble 50k
The San Tan Scramble 50k is another Aravaipa Running event in Arizona. Cody Reed went two minutes better than Charlie Ware's former course best, finishing in 3:48. Early leader Brandon Miller (Canada) finished second in 3:51. Women's champ Tessa Chesser won a close one over Kelsey Brasseur. The two ran 4:47 and 4:48, only 27 seconds apart. The aforementioned Ware won the accompanying 26k in 1:42, as did Andrea Davis for the women in 2:25. Full results.
Harbison 50k
The Harbison 50k is at its namesake state park in South Carolina, and it was muddy. Race winners were Paul Dobyns and Lisa Hazlett in 4:36 and 5:53. Full results.
Great Scorpion Trail Race 50k
They've got scorpions in Mississippi and celebrated the critters at the Great Scorpion Trail Race 50k. Max Bullock and race local Rebecca Richmond won in 4:42 and 5:50, respectively. Full results.
La Cuesta Ranch Trail Run
La Cuesta Ranch is a working cattle ranch, wedding venue, and race location, too. Justin Torres and Michelle McToldridge won the La Cuesta Ranch Trail Run 50k in southern California in 4:55 and 5:07. Full results.
Hilo to Volcano 50k
In Hawaii, the Hilo to Volcano 50k runs point-to-point uphill from sea level to 4,000 feet. Kona runners Jacob Fansler and Sharla-Ann Fujimoto won in 4:43 and 6:07. Full results (when available).
Yankee Springs Winter Challenge 50 Mile
Michelle Magagna was the overall winner in Michigan at the Yankee Springs Winter Challenge 50 Mile race. Her 7:26 was almost two hours better than the next fastest women's time ever at the sixth-year race. Men's winner Todd Gunter was second overall in 8:16. Full results.
Rocks and Roots Trail Series #1
Ohio's winter series Rocks and Roots had its first race. Harvey Lewis won the 50k in 4:44, and Carolyn Hinkle was best for the ladies in 6:40. Full results.
Other Trail News – Skyrunner USA Series
The Skyrunner USA Series is back for 2019, with a bunch of new races.
June 21-23: Broken Arrow Skyrace 52k, 26k, VK – California
June 29: Brighton 6.7 Mile – Utah
July 6: Race the Wolf 50k, 25k – Idaho
July 13: Power of 4 Trail Run 50k, 25k – Colorado
July 20-21: White Face Skyrace 27k, VK – New York
July 27: Alyeska 5.9 Mile – Alaska
August 3: Sheep Mountain 50k – Colorado
August 17: Race the Peak 50k – California
September 22: Sangre de Cristo 27k – Colorado
November 8-10: Franklin Mountains Trail Run 50k, 27, VK – Texas
Call for Comments
Happy new year! As always, we welcome your comments and additions below.