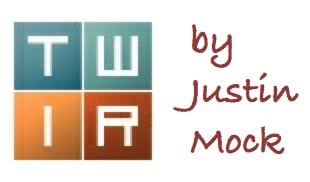 Apart from some world-class ski mountaineering in Andorra–a pair of races that included Kilian Jornet and Emelie Forsberg–it was an especially light weekend of competitive racing.
FONT BLANCA SKI MOUNTAINEERING RACE – FONT BLANCA, ANDORRA
The International Ski Mountaineering Federation's 2017 World Cup opened with the Font Blanca Individual and Vertical races on back-to-back days.
Individual Race
Damiano Lenzi (Italy) was the first to finish the Individual race on Saturday, but a penalty with one of his crampons bumped him to second behind Anton Palzer (Germany). Palzer's winning time in the Individual race was 1:33. Kilian Jornet (Spain) was surprisingly back in sixth at 1:35 and Rémi Bonnet (Switzerland), another name familiar to this column, was 14th.
On a shorter course, Laetitia Roux (France) was victorious in 1:35, Axelle Mollaret (France) was second in 1:37, and Emelie Forsberg (Sweden) was third in 1:39. Ida Nilsson (Sweden) was 20th in 1:53.
Vertical Race
The next day's Vertical race rose to 2,320 meters (7,611 feet) above sea level. Marti Werner (Switzerland), who was seventh on the event's first day, gained the summit in 26:55.  Jornet doubled back to finish second in 27:04, and Bonnet was third in 27:17. Lenzi and Palzer, the stars of the Individual race, finished fourth and fifth.
The women's finish climaxed with a thrilling sprint that saw Forsberg finish in front of Mollaret (France) on this second day, by four seconds. Laura Orgué (Spain) was third. Nilsson doubled back, too, to take 11th. Individual race winner Roux did not start the Vertical race.
The ISMF World Cup continues with next week's Individual and Sprint races in Cambre D'Aze, France.
OTHER RACES
Jennifer Strong marched to the overall win at Oklahoma's Go Short, Go Long, Go Very Long 50k in 3:45. Men's winner Ian Campbell was second overall in 3:56. Full results.
Trail Racing Over Texas's Horseshoe Trail Run included four race distances, all at Jack Brooks Gregory Park near Galveston, Texas. Joshua Jones and Shawna Myers won the 50k race in 5:22 and 7:32, and Zachary Cater-Cyker and Kimberly Palacios were first in the 25k at 2:30 and 3:26. Full results.
North Carolina's Southern Tour Ultra 50k had runners forge the same area that George Washington did in 1791. Rick Poplaski ran the race's six laps bordering the intercoastal waterway the fastest, finishing in 4:11. Defending champion Michele Fogle was second overall, first female, in 4:23. Full results.
Estrella Mountain Regional Park was the site of Aravaipa Running's Coldwater Rumble event. The 100-mile race was led by Andrew Glaze and Tonya Keyes in 18:43 and 21:34, respectively. The 52-mile event was championed by Pavel Koranda (Czech Republic) and Emily Cova in 8:16 and 10:53, and in the 52k race, Karim Elhayani and Cassie Smith were in front with 4:30 and 5:08 finish times. Full results.
Coastal Trail Runs's Crystal Springs 50k took in the best of Huddard Park, King's Mountain, and Bear Gulch, just south of San Francisco. Race winners were Robert Ressl-Moyer and Penny Macphail in 3:55 and 4:59, respectively. Full results.
Rain forced the cancellation of what would have been the 13th annual Calico Trail Run 50k in southern California. The same thing happened in Florida where severe weather knocked out the Clearwater Distance Classic.
The 268-mile Montane Spine Race in the U.K., in progress at the time of last week's column, concluded with Tom Hollins (U.K.) overtaking Pavel Paloncy (Czech Republic) and Eugeni Rosello Sole (Spain) for the overall win. Hollins, who won the shorter Challenger race last year, finished in 99 hours, 25 minutes. He reportedly slept about nine hours during the race, which was four hours more than the runner-up. Course-record holder Eoin Keith (Ireland) dropped from the adventure with a rib injury after falling. Women's winner Carol Morgan (Ireland) finished in 109 hours, 54 minutes, a time good for sixth overall. That mark was some 43 hours better than the previous women's best. Tracking.
Gina Slaby was the overall winner of Washington's Capitol Peak Mega Fat Ass 50k. She finished in 4:30 and was credited with a one-second advantage on men's winner and her husband, Steve Slaby. According to Gina, the pair ran together, as they often do, and she "dove over the finish line" before Steve. The race credited her with the win. Full results.
NEXT WEEKEND – MOUNTAIN MIST 50K – HUNTSVILLE, ALABAMA
David Riddle won here four-straight years before injury and Scott Breeden wrecked that streak in 2014. Expected back for the first time since, Riddle is coming off a strong end to 2016 highlighted by a new course record at the Pinhoti 100 Mile. Breeden, the 2014 and 2015 race winner, and 2016 and 2013 runner-up, too is expected to take part in the race's 23rd running.
Jackie Merritt, who like Riddle also won last year's Pinhoti 100 Mile, is a heavy favorite in the women's race. Perennial podium finisher Sally Brooking, now age 60, was second a year ago and is the top returning female finisher.
CALL FOR COMMENTS
It appears to have been a particularly thin weekend of racing. What events can our readers add to the commentary in the comments section below?