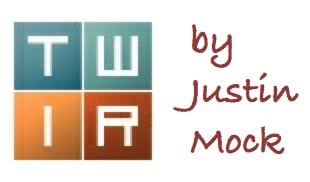 The HURT 100 Mile took place in Hawai'i and Sage Canaday chased an Olympic Marathon Trials qualifier in Houston, Texas. Both are highlighted in this week's column, among other races.
HURT 100 Mile – Honolulu, Hawaii
On the second of the race's five jungle laps, Jeff Browning opened a lead that he'd never surrender. Browning, still one of the sport's best 100 milers at age 44, finished in 21:22. He starred at last year's Ultra-Trail Mount Fuji, finishing third, and is among the entrants for this year's Hardrock 100.
Left in his wake was a best-ever men's field for the race, including three-time champion Gary Robbins. Robbins, who holds the race's course record at 19:35, moved from third to second near mile 60 and chased the rest of the way en route to a 21:55 finish. Yassine Diboun, fourth here in 2014, was third in 22:39.
Avery Collins, a 23-year-old upstart, was fourth in 24:32, and Nickademus Hollon and Travis Macy tied for fifth.
Thought to have challenged for a podium finish, Yoshikazu Hara of Japan is not listed among the finishers.
Denise Bourassa topped Candice Burt to earn the women's victory. Bourassa, who like men's winner Browning also lives in Bend, Oregon, finished in 30:24. She's also listed among the entrants for next month's Black Canyon 100k in Arizona, where she's likely chasing a Western States 100 qualifier.
Burt, the adventurous race director of the Tahoe 200 Mile, was second in 31:28, and Japan's Junko Suzuki was third in 32:29.
Other Races
Back from shoulder injury and mono, Megan Roche won the Pacifica Foothills 30k in 2:34. Roche was fifth overall at the Bay Area, California event, while husband David Roche won the men's race in 2:11. Full results.
After near misses at qualifying for the Olympic Marathon Trials the LA Marathon, the Boston Marathon, and the Cal International Marathon, Sage Canaday gave it another, determined, shot at Sunday's Houston Marathon. Needing to run under 2:19 to qualify, Canaday finished heartbreakingly close in 2:20:32. In the women's race, Caroline Boller did score a qualifier with a 2:44:21 finish, while Devon Yanko was close behind at 2:47:19. Patrick Smyth ran 1:03:00 in the accompanying half marathon to gain entry to the Trials. Full results.
Tommy Rivers Puzey similarly stepped off the trails and onto the roads. He won the Rock 'n' Roll Arizona Marathon in 2:25:22. Full results.
Both the men's and women's course records tumbled at the San Diego 50 Mile in California with Michele Graglia and Veronica Rudolphi winning in the race's fifth year. Rudolphi was third overall. Full results (when available).
The Weymouth Woods 100k takes place over 14 laps in the race's namesake nature preserve in North Carolina. Scott Harber and Jenna Koenigshofer were race winners in 9:12 and 14:11. Full results.
Held in the Cypress Preserve outside of Tampa, Florida, Dave Carver finished the 25-lap Long Haul 100 Mile first in 18:46. Rebecca Barber was the women's winner in 23:00. In the accompanying 100k, it was Samuel Peters and Shannon McHale on top in 10:25 and 11:42, respectively. Full results.
Winter is prime time for Florida ultras. The Bear Bait Ultras took place in the Blackwater River Forest near Pensacola and, over 50 miles, it was Josh Lajaunie and Mary Valdez on top in 9:25 and 9:59. Ben Eells and Marjesca Brown won the 50k option in 4:37 and 5:23. Full results.
James Howton and Maia Detmer won Calico Racing's Valley of Fire Trail 50k in Nevada in 4:24 and 4:46, respectively. Full results.
Another weekend of ski mountaineering saw Kilian Jornet atop the podium, this time at an International Ski Mountaineering Federation World Cup event in Font Blanca, Andorra. Jornet won both the men's individual and vertical races on back-to-back days. Other familiar names among the results include Remi Bonnet and Martin Anthamatten, who each placed in the top 10 of both races. Emelie Forsberg won the women's individual race and Laura Orgué and Forsberg went one-two in the vertical race. Other names familiar to this column among the top results include Victoria Kreuzer, Ida Nilsson, and Martina Valmassoi. Full results of the individual and vertical races.
Next Weekend – Mountain Mist 50k – Huntsville, Alabama
Indiana boys Scott Breeden and Matt Flaherty top the start list in the race's 22nd year. While Flaherty has competed more frequently on the national and international levels, it's Breeden who is the two-time defending champion. He's finished in 3:58 and 4:03 the past two years.
Next Weekend – Vibram Hong Kong 100k – Hong Kong
iRunFar will cover the first race of the 2016 Ultra-Trail World Tour live on Saturday in Hong Kong. Read our in-depth preview.
Call for Comments
It appears to have been a relatively light week of racing. What'd we miss in this week's column?