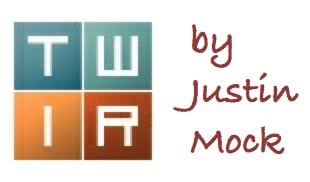 This week we're talking about Transgrancanaria and the Mt. Mitchell Challenge 40 Mile race, and previewing next week's Way Too Cool 50k and the USATF 50k Road National Championships at the Caumsett 50k. Let's get Monday started the way we always do!
Transgrancanaria – Grand Canaria, Spain
There were a pair of repeat winners at Transgrancanaria, and that's surprising given the strength of these fields. The 128-kilometer (80 miles) race was the year's third Ultra-Trail World Tour contest and the challenging course gained 7,500 meters (24,600 feet) with a high point around 88k (55 miles) before a prolonged downhill finish.
Women
Early leader Miao Yao (China) withdrew from the race and then Magdalena Łaczak (Poland) held off day-long challenges from Kaytlyn Gerbin (USA) and Fernanda Maciel (Brazil but living in Spain) to win for the second straight year. Łaczak finished in 16:22 and that was over an hour back of last year's winning time, but hey, a win's a win and she increased her lead late to seal this one away.
Gerbin and Maciel followed in 16:35 and 17:03, respectively.
Other top finishers included in last week's preview were:
Monique Van Den Boogart (Netherlands) – 4th, 17:57
Ildiko Wermescher (Hungary) – 5th, 18:07
In addition to Yao, Denise Zimmerman (Switzerland) also did not finish. Other top entrants like Lisa Borzani (Italy), Caroline Chaverot (France), Azara Garcia (Spain), and Marianne Hogan (Canada) are believed not to have started the race.
Men
Wow, it's three wins in a row at Transgrancanaria for Pau Capell (Spain). That just doesn't typically happen at UTWT races given their internationally competitive fields.
Capell ran 12:42, just a handful of seconds slower than his 2018 finish, and this year's race wasn't at all close. Hayden Hawks (USA) joined Capell at the front after the nighttime start, but Capell accelerated some 40k into the race and ran alone the rest of the way. His strong early pace prevented the chance for a late-race rundown, like had happened at last year's UTMF and Lavaredo Ultra Trail races, where he lost a lead late.
Pablo Villa (Spain) was second in 13:31 and Cristofer Clemente (Spain) was third, for the second-straight year, in 13:42.
Deeper results included:
Julien Chorier (France) – 4th, 14:17
Peter Van Der Zon (Netherlands) – 5th, 14:19
Hawks, Timothy Olson (USA), Min Qi (China), Andris Ronimoiss (Latvia), and Vaidas Zlabys (Lithuania) were all drops. Fritjof Fagerlund (Sweden), Anthony Gay (Spain), and Dmitry Mityaev (Russia) all did not start.
The next Ultra-Trail World Tour race is Croatia's 100 Miles of Istria race on April 12.
Mt. Mitchell Challenge 40 Mile – Black Mountain, North Carolina
The 22nd Mt. Mitchell Challenge 40 Mile had some downright ugly weather. It was completely cold, rainy, and foggy on the way up and down 6,684-foot Mt. Mitchell, the highest peak east of the Mississippi.
Women
Amanda Morris dueled with defending champion Aliza Lapierre and held on to win in 5:27. Lapierre was a close second in 5:34, and third-place Beth Weathersbee followed in 6:14.
Cynthia Arnold topped the accompanying Black Mountain Marathon, a race that travels partway up the mountain. She finished in 3:49 and that was good for fourth overall.
Men
Race local Luke Paulson beat back a challenge from Michael Owen to win the 40-mile event. Paulson finished in 4:29 to Owen's 4:37. Aaron Saft, also a race local, was third in 4:57 and was the day's last sub-five-hour finisher.
Keith Harris won the men's marathon-distance race in 3:23.
Other Races and Runs
Lake Ouachita Vista Trail 100 Mile
Aneta Zeppettella won the Lake Ouchita Vista Trail 100 Mile in Arkansas in 28:33, and it was Katie Baldwin who won the 100k for the women in 14:34. Daniel Arnold and Chris Boyle won respectively the men's 100 miler and 100k in 21:34 and 11:13. Full results.
Psycho Wyco Run Toto Run 50k
Kelly Teeselink and Cody Jones won the 15th Psycho Wyco Run Toto Run 50k in Kansas. Teeselink ran 6:15 and Jones 4:27. Men's winner Jones finished just a minute ahead of–blast from the past–Jasper Halekas. Fourth at Western States way back in 2009, Halekas took almost a decade off ultrarunning before quietly running a pair of ultras last year. Full results.
Olde Girdled Grit 50k
Ohio's fourth running of the Olde Girdled Grit 50k celebrated Alexandra Delzoppo and Joe McDaniel as winners in 4:20 and 4:06, respectively. Full results.
Old Ghost Ultra
The 85k Old Ghost Ultra happens in the mountains east of the coastal town of Westport, on the west coast of New Zealand's South Island. Mel Aitken won the women's race in 8:31, and Vajin Armstrong repeated as men's champ in 7:07. Full results.
Cowtown Ultra 50k 
The Cowtown Ultra 50k in Texas is a rare ultra added alongside a traditional road marathon and there Jenna Mutz and Jason Butler were victorious in 3:53 and 3:09. Full results.
4 Refugios Nonstop
The 4 Refugios Nonstop adventure run travels point to point for 42.5k (26.5 miles) with 3,400 meters (11,100 feet) of climb through the mountains above Bariloche, Argentina. The course has changed over the last two years with the removal of a previous via ferrata and its replacement with a trail, making the route a little bit longer distance-wise. Tania Diaz Slater (Argentina) won for the women in 8:36 while Santos Gabriel Rueda (Argentina) won the men's race in 6:05. Full results.
Next Weekend – Way Too Cool 50k – Cool, California
The U.S. ultrarunning calendar year always starts with a few competitive 50k races, and the venerable Way Too Cool 50k lands right in between the FOURmidable 50k and the Chuckanut 50k among that group.
Women
Addie Bracy – 2nd 2018 Leadville 100 Mile
Clare Gallagher – 2nd 2018 Never Summer 100k
Abby Levene – 3rd 2019 Moab Red Hot 33k
Anne-Marie Madden (Canada) – 2nd 2018 Chuckanut 50k
Camelia Mayfield – 3rd 2018 Lake Sonoma 50 Mile
Brittany Peterson – 1st 2019 Bandera 100k
Tyler Stewart – 1st 2012 Way Too Cool 50k
Peterson went big in Skyrunning last year and impressed on the rerouted Bandera course last month, showing her diverse abilities. I'd count on her fitness here as well.
Men
Patrick Caron – 3rd 2018 Cayuga Trails 50 Mile
Anthony Costales – 1st 2019 Moab Red Hot 33k
Gus Gibbs – 2nd 2018 White River 50 Mile
Cody Lind – 4th 2018 Moab Red Hot 55k
Jeff Mogavero – 6th 2018 Lake Sonoma 50 Mile
Patrick Reagan – 1st 2018 Javelina Jundred
Benjamin Stout – 2nd 2018 Moab Red Hot 55k
Cole Watson – 2nd 2018 Broken Arrow Skyrace 26k
Reagan rarely has a bad race, but Costales ran 2:13 at the Cal International Marathon in December, and that counts for a lot at Way Too Cool. The course has changed a bit over the years, but with a dry course, Costales could threaten any of those records.
Next Weekend – Caumsett 50k – Lloyd Harbor, New York
New York's Caumsett 50k is the only USATF 50k Road National Championships I've ever known. It happens on a 10 x 5k loop course and has prize bonuses for a new American record. That means 2:43 for the men and 3:13 for the women.
Women
Esther Atkins – 2:35 at 2018 Cal International Marathon

Caroline Boller 

– 1st 2016 Caumsett 50k
Janet Cherobon-Bawcom – 2:35 at 2017 Cal International Marathon
Men
William Brewster – 6th 2018 Caumsett 50k
Zachary Ornelas – 1st 2018 Tussey Mountainback 50 Mile
Call for Comments
Comments? Yep. Rockstars, we appreciate your notes below.
Leave a comment if you have more information on a race we did cover or you want to share results from a race we didn't. Thanks!