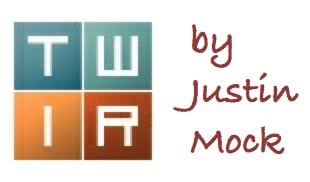 Another Altra Golden Ticket race went down at the weather-muddled Black Canyon 100k as well as another USATF national championship event–the USATF 50k Trail National Championships–at the FOURmidable 50k. These races and others are among the diverse highlights in this week's column.
BLACK CANYON 100K – MAYER, ARIZONA
The fourth-year Black Canyon 100k traditionally runs point-to-point, but instead became a muddy out-and-back when weather forced a course reroute to avoid high-water crossings. It was an Altra Golden Ticket race and awarded its top-two men and women an automatic entry to the Western States 100.
Men
Tim Freriks reached the turnaround in the lead at 3:29, but ran into trouble on his return leg. Quickly overtaken, Freriks would endure a big positive split to ultimately finish seventh in 9:29. An instant sensation after last year's Lake Sonoma 50 Mile, something has gone wrong for Freriks in each of his three ultras since.
Twelve minutes back at the halfway point, it was Alex Nichols who first passed Freriks and would hold that lead for the rest of the race. Nichols finished in 7:55 and now will be in Squaw Valley on June 24 for his second 100-mile race. He won last year's Run Rabbit Run 100 Mile in his debut for the distance.
Elov Olsson (Sweden) closed hard to cut into Nichols's lead, and was second in 7:58. Eric Senseman was third in 8:05, less than 10 minutes behind the race winner. Last year's runner-up, Charlie Ware, was a distant fourth in 8:47.
Women
Together for much of the race, Nicole Kalogeropoulos shook loose from Clare Gallagher to win the women's race in 9:30, 11 minutes in front of second-place Gallagher. Both are expected to accept their Golden Tickets. Kalogeropoulos was sixth at Western States in 2015, and Gallagher won last year's Leadville 100 Mile.
Ailsa MacDonald (Canada), a 2:44 marathoner and elite-level triathlete, was third in the women's race in 9:47, not far back of the frontrunners.
In the accompanying 60k, Cody Reed and Amanda Basham were victorious with 4:41 and 6:03 finish times, respectively.
The next Golden Ticket race is the April 1 Georgia Death Race.
FOURMIDABLE 50K – AUBURN, CALIFORNIA
Men
Max King's got it! At 36 years old, he bested all of the younger runners at a distance thought to be increasingly taken over by a group of upstarts. The fifth-year race was this year's USATF 50k Trail National Championships and that ensured that course records fell by a large margin. King's 3:32 finish was some 37 minutes better than the previous course best.
Former University of Oregon runner Cole Watson was second in 3:39, his biggest race to date. David Roche was third in 3:51, Ryan Ghelfi was fourth in 3:55, and Ryan Woods was fifth in 3:59.
Andy Wacker was an early drop after taking a fall that would require seven stitches to close.
Women
Bidding to win her third USATF crown and her first ultra, Addie Bracy struggled late with the added distance and fell short against a stronger YiOu Wang. Both Wang's 4:18 and Bracy's 4:32 were well clear of the previous 4:55 course best.
Wang is now kicking off a busy stretch of racing. She'll be at the March 4 Way Too Cool 50k, the March 18 Chuckanut 50k, the April 15 Lake Sonoma 50 Mile, and the May 13 Quicksilver 50k.
The next USATF mountain, ultra, trail national championship is the March 5 Caumsett 50k in New York, which is the USATF 50k Road National Championships.
MOAB RED HOT 55K – MOAB, UTAH
Hayden Hawks crushed this one–3:39 for the red slickrock course. Hawks took five minutes off of Rob Krar's course record, and did it solo. He was way out in front, 27 minutes ahead of his closest chaser. Second-place Noah Brautigam edged out Travis Morrison–the pair ran 4:06 and 4:07, respectively.
Marianne Hogan won the women's race in 4:44, and Darcy Piceu slipped ahead of Sarah Pizzo for second. Piceu and Pizzo ran 5:04:55 and 5:05:07.
In the accompanying 33k race, Jared Hazen kicked past Galen Burrell, 2:12:06 to 2:12:17, and Nicole Valentine won the women's race in 2:38.
OTHER RACES
The Coastal Challenge
Anna Frost (New Zealand) won The Coastal Challenge, a six-day stage race in Costa Rica. Frost finished the week of 'pura vida' with a combined time of 27:08. Anna Comet (Spain) and Ester Alves (Portugal) were second and third in 27:58 and 28:23, respectively. Tom Owens (U.K.) gained the men's win in 22:29. Chema Martinez (Spain) and Jason Schlarb were second and third in 23:43 and 24:34. Full results.
Everglades Ultras
In Florida, Katalin Nagy broke her own course record and finished first overall in 6:42 for the 50-mile race at the Everglades Ultras. David Kilgore won the 50k race, also in course-record time. Full results (when available).
Shotover Moonlight Mountain Marathon
Anita Ortiz won the New Zealand mountain race, the Shotover Moonlight Mountain Marathon, in 5:43. It looks like New Zealand's Ryan Carr won the men's race in 4:51. A week after finishing eighth at the Tarawera Ultramarathon, Michael Wardian was sixth here. Full results.
Chabot-Redtail Ridge
This Inside Trail Chabot-Redtail Ridge event in the San Francisco Bay Area had five different race distances. 2016 USATF 50k trail champion Caitlin Smith won the 30k race in 2:23. Full results.
Vertfest Alpental
Taylor Allen topped Gary Robbins at the two-lap Vertfest Alpental skimo race in Washington. The pair finished in 1:24 and 1:26, respectively.  Women's winner Holly Davis finished in 1:43. Robbins was totally jazzed afterwards, commenting "total thrill getting to stand on a skimo race podium today. Second place! I was surprised and happy that my legs held together after a Barkley [Marathons] specific training week that saw over 20,000 feet of vert. My transitions were atrocious, but that's what ya get if you don't touch your skis for ten days and you haven't put on your race kit in over a month." Full results.
NEXT WEEKEND – RIVERBANK ONE DAY – RIVERBANK, CALIFORNIA
Held on a 400-meter track, the 12- or 24-hour race is a last chance to make a go at qualifying for the U.S. 24-hour team that will compete at the IAU 24-Hour World Championships in Ireland on July 1. The qualifying window officially closes April 2.
Men
Ed Ettinghausen – 451 miles at 2016 Across the Years 6-Day
Bob Hearn – 149 miles at 2015 Desert Solstice 24-Hour
Chikara Omine – 18th at 2016 IAU 100k World Championships
Jean Pommier – 124 miles at 2016 North Coast 24 Hour
Rich Riopel – 142 miles at 2016 NJ Trail Series One Day
Steve Slaby – 1st at 2016 Plain and Lumberjack 100 milers
Women
Stacey Costa-Zweifel – 121 miles at 2015 Desert Solstice 24-Hour
Courtney Dauwalter – 147 miles at 2016 Desert Solstice 24-Hour
Connie Gardner – 149 miles at 2012 IAU 24-Hour World Championships
Gina Slaby – 13:45 at 2016 Desert Solstice 100 Mile
Pam Smith – 143 miles at 2016 Dawn to Dusk to Dawn 24 hour
NEXT WEEKEND – TRANSGRANCANARIA – GRAN CANARIA, SPAIN
The 125k race is the year's third Ultra-Trail World Tour event, and iRunFar will be covering the race live. Defending champs Caroline Chaverot and Didrik Hermansen return, but stacked fields in the women's and men's races will make for interesting race dynamics. In the women's race, look for Andrea Huser, Juliette Blanchett, Gemma Arenas, Beth Pascall, and others to challenge for the podium. For the men, runners like Andy Symonds, Pau Capell, Diego Pazos, and others will make Hermansen's defense of his title a challenge. Make sure to read iRunFar's in-depth preview for more info on the field of top runners.
CALL FOR COMMENTS
It was the year's first big weekend. What performance stands out as most remarkable for you?
What other races can be brought to our attention in the comments field below?