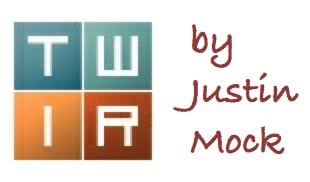 Trail and ultrarunners took to the streets of Los Angeles for the Olympic Marathon Trials. Deep coverage of that race and another Golden Ticket event at the Black Canyon 100k in Arizona are included in this week's column.
U.S. Olympic Marathon Trials – Los Angeles, California
While it was Galen Rupp, Meb Keflezighi, Jared Ward, Amy Cragg, Desiree Linden, and Shalane Flanagan who earned Olympic bids on a hot day in LA, lots of trail and ultrarunners shared in the excitement. Temperatures that reached into the low 70s slowed much of the field far beyond their qualifying marks. Indeed, of the 166 men's starters, just 18 would finish inside the 2:19 qualifying mark and 61 would not finish at all. Among the 198 women starters, 40 broke the 2:45 women's qualifying mark and whether due to heat, injury, or disinterest, 49 did not finish.
Men
Standout performances were had by Patrick Smyth, last year's U.S. Mountain Running Champion, and Max King. Smyth was eighth in 2:15:26 and King ran 2:17:14 for 12th. Smyth reached half in the lead group in 1:06:32 and didn't fall back until mile 16. King, with a fresh bleach blonde do, was a few steps back of the frontrunners as early as mile six, but split 1:07:32 for half and averaged 5:15 mile pace overall. "Whoooooooooeeeeeeee!!!" King exclaimed on social media afterward. "I feel like I had a great race. Slow, but everybody was and I felt like I ran smart. It was a good one for me." Both greatly overachieved versus their pre-race rank. King was ranked 50th entering the race and Smyth was seeded 82nd.
David Laney, last year's Ultrarunner of the Year, finished in 2:31:46.
Past U.S. Mountain Running Team members Joe Gray, Tim Chichester, and Josh Eberly ran 2:31:20, 2:36:46, and 2:50:25, respectively.
2015 IAU 50k World Championships Team USA members racing included Jesse Davis and Tyler Andrews. The two ran 2:29:39 and 2:33:40. IAU 50k World Champion Tony Migliozzi dropped at the halfway point.
Tim Tollefson exited the race after eight miles of running, and though qualified, Andy Wacker did not start the race.
Women
Gina Slaby, the 2014 HURT 100 Mile champion, was 31st in 2:43:53 in the women's race. She split 1:20:30 for half and averaged 6:16 miles for the full distance. Her versatility will soon quickly be tested –she's registered for the Badger Mountain Challenge 100 Mile in six weeks and the Plain 100 Mile later this year.
Other trail and ultrarunners included in the results were:
Emily Harrison – 2:54:38
Caroline Boller – 2:57:06
Caitlin Smith – 2:57:24
Sarah Bard – 2:59:06
Lindsay Tollefson dropped from the race after running 20 miles in 2:13. Qualifiers Magda Boulet and Camille Herron did not start the race.
Black Canyon 100k – Mayer, Arizona
After a year of trying to qualify for the Olympic Marathon Trials, racing a desert 100k on the exact same day as that Trials probably wasn't where Sage Canaday hoped to be, but maybe it's where he was meant to be, and maybe it will be the springboard toward a great year on the trails, and even over 100 miles.
Start to finish, Canaday dominated the Black Canyon 100k, the third Golden Ticket race, and secured one of the coveted guaranteed entries to the Western States 100. Finishing in 7:52, he was way up on the competition and 39 minutes better than the previous course record (Ford Smith, 2015).
June's Western States 100 would be Canaday's second start at the distance. He ran in the lead group through a third of last year's UTMB event before a fall forced his withdrawal from that race. As he builds toward a summer peak, Canaday has both the March 19 Chuckanut 50k and the April 9 Lake Sonoma 50 Mile calendared.
Second place at Black Canyon was Charlie Ware, a regular of the Aravaipa Running events. He clocked 8:41 to edge out third-place Chris Mocko's 8:49. Ware's ultra history is short, but includes consistent podium finishes in Arizona, and a 16:32 run at last year's Javelina Jundred. Mocko ran 2:22 at December's Cal International Marathon before turning to the much longer distance.
Certainly the deepest men's Golden Ticket race to date, last year's Miwok 100k winner Ben Stern was fourth in 8:50, Devon Olson was fifth in 9:07, and 2015 Javelina Jundred champ Paul Giblin was sixth in 9:09. Wesley Hunt, 2015 Arkansas Traveler 100 Mile winner, ran 10:04 for ninth.
Further back, Tarahumara hero Miguel Lara finished in 10:28 and David Kilgore worked to a 11:45 finish. Hal Koerner started but didn't finish.
While the men's race will send a pair of new entrants to Squaw Valley, it'll be a return trip for women's frontrunners Amy Sproston and Denise Bourassa. The two weathered the desert heat for 10:09 and 10:32 first- and second-place finishes. Sproston was third at Western in 2013, and Bourassa, who just won the HURT 100 Mile a month ago, previously was 17th at Western in 2015.
Kelly Wolf was the third female in 11:28.
The fourth of six Golden Ticket races will be the March 19 Georgia Death Race 68 miler.
Moab Red Hot 55k and 33k – Moab, Utah
Two-time JFK 50 Mile winner Jim Walmsley dominated the early season test on Moab's red rock. Walmsley's 3:49 ranks third all time at the race, trailing only marks by Rob Krar and Alex Nichols. Walmsley finished 17 minutes ahead of second-place Cody Lind, who in turn kicked for a five-second gap on third-place John Fitzgerald.
Karl Meltzer was sixth overall, first master, in 4:25.
Absent pre-race favorite Maria Petzold, the women's race was a runaway for Brittany Goicoechea, who has quietly been nearly unbeatable in Idaho in the last two years. Her 4:45 finish was well clear of 5:12 and 5:19 marks from second- and third-place Katie Schide and Stacey Pearson. Meghan Arbogast ran 5:21 for fourth.
In the accompanying 33k, Alicia Shay awoke from a racing slumber to finish on top in 2:39:56. Shay was chased by former Olympic Trials marathoner Jeanne Cooper and Anna Frost. The two clocked 2:46:08 and 2:47:30 early season marks. Former Fort Lewis College runner Christian Gering won the men's race in 2:12:45, a mere two seconds ahead of Scott Spillman. Gering was fourth in the 55k last year. Timmy Parr was third in 2:18.
El Cruce Columbia – San Martín de los Andes, Argentina
[Editor's Note: This section was written by iRunFar contributor Mauri Pagliacci who ran the race.]
In Argentina, one of the elder races of South America, El Cruce Columbia took place in the small Patagonian town of San Martín de los Andes. It was the 15th edition of this three-day stage race that connects Argentina with Chile through the wild, inhabited trails of the Cordillera de los Andes. It covers a total distance of 100 kilometers (62-ish miles) divided into 42k, 30k, and 28k stages.
Comparing it to recent years, it was a speedsters-friendly race, with the first two stages being fast, not technical, and runnable from start to finish. This was ideal for Italian Marco de Gasperi who came back after his win in 2014 to open a gap to his immediate followers winning stage one and two as well as the overall race in 8:18:46. Two locals filled the podium, last generation's man Sergio Trecaman got second place with 8:34:37 while young Sergio Pereyra took third just a few seconds behind with 8:35:16.
Straight from Basque Country in Spain, and also reclaiming her win from 2013, Oihana Kortazar had no competition, winning all three stages and, of course, the race with 10:03:50. Former 2:46 Brazilian marathoner Leticia Saltori arrived in second place with 10:22:05, while Argentina's Luciana Urioste got third with 10:47:48.
We will write an extensive, detailed report with insights on El Cruce in the next few weeks. Stay tuned!
Full results.
Other Races
The Holiday Lake 50k+ doubles around its namesake lake in Appomattox, Virginia. Aaron Saft scored a two-minute win over Nicholas DiPirro, 3:50 to 3:52. Sarah Schubert upstaged Bethany Patterson in the women's race, 4:29 to 4:31. Full results.
Brad Hinton and Mary Hanson ran 4:20 and 5:14 to win the fifth annual Mid-Maryland Ultra 50k in Elkridge, Maryland. Full results.
Blast from the past, Zach Gingerich still has his winning form after a few years away from the sport. Gingerich won Oregon's Hagg Lake 50k in 4:16. Women's winner Pam Smith continued her way back to the top with a 4:38 winning time. Full results.
Erik Barkhaus and Maria Dalzot won the Bellingham (Washington) Trail Running Series Fragrance Lake Half Marathon event in 1:50 and 1:58, respectively. It was the second-straight win here for Dalzot. Full results.
Off the coast of Washington, Zachary Szablewski won the Fort Ebey Kettles Trail Marathon. The Northwest Trail Runs event was held in its namesake state park. Full results (when available).
The U.S. Ski Mountaineering Team Championships took place in Crested Butte, Colorado. In the pro men's race, Mike Foote and Paul Hamilton teamed to take second, and Rob Krar and Marshall Thomson were third. In the coed division, Stevie Kremer raced alongside Billy Laird to finish first. Full results.
Call for Comments
What are your thoughts on the Olympic Marathon Trials–the number of drops, the top three, and the success of Smyth and King?
Did we miss anything? Of course we did! Readers, fill us in on any outstanding results overlooked in this week's column.