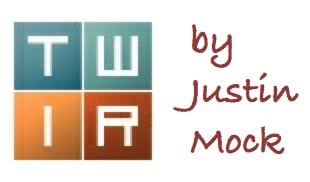 The USATF 50k Trail National Championships, held at the Tamalpa Headlands 50k, and all things UTMB make up the bulk of this week's highlights. We also take a look at next weekend's The Rut races.
Tamalpa Headlands 50k – Muir Beach, California
Men
Second at this year's Miwok 100, Flagstaff-based Cody Reed continued his hot streak. Reed's 3:43 finish was worth $1,200 and the USATF 50k Trail National Championships win. He crossed the line 36 seconds ahead of David Roche. Both were just about six minutes off of Andy Wacker's course record from last year's race. Reed, who ran at Northern Arizona University, appears to be undefeated two races into his short ultra career.
Ultimately finishing fourth, it was
Scott Trummer
who first made a move. Relatively new to ultras, Trummer did run 1:07 at this year's
San Francisco Half Marathon
. Six miles into the race, he jumped the pace and held an almost minute lead at mile 10.
Reed, Roche, and Tim Freriks worked to cover the gap and collected Trummer near mile 20.
While Reed would hold off Roche, Trummer would go to fourth and Freriks, competing in his second ultra following a runner-up finish at this year's Lake Sonoma 50 Mile, went backward to an eighth-place finish.
Building to the Ultra-Trail Mt. Fuji race, Dylan Bowman moved through the field in the race's second half, leapfrogging from eighth to third with 3:48 on the clock.
The full top-10 list includes both familiar names and newcomers.
1 – Cody Reed – 3:43
2 – David Roche – 3:44
3 – Dylan Bowman – 3:48
4 – Scott Trummer – 3:50
5 – Alex Varner – 3:55
6 – Patrick Parsel – 3:59
7 – Brian Gillis – 4:01
8 – Tim Freriks – 4:09
9 – Eric Senseman – 4:09
10 – Jorge Maravilla – 4:17
Women
Whether despite a busted upper lip or because of it, Megan Roche was all smiles at the finish. She overcame what must have been at least one bad fall to finish in 4:20, winning the national championships and $1,200 in prize money, but also a $2,000 course-record bonus. As with second-place Kasie Enman, both finished inside of Kami Semick's decade-old 4:25 best. Enman recorded a 4:23 mark.
Roche gained her ultimate lead near halfway, after overtaking
Camille Herron
, who dropped from the race near mile 24.
Defending champion Caitlin Smith was third in 4:34.
Even moreso than the men's race, the women's top 10 was marked by a number of new-to-this-column names.
1 – Megan Roche – 4:20
2 – Kasie Enman – 4:23
3 – Caitlin Smith – 4:34
4 – Lindsay Tollefson – 4:39
5 – Angela Tieri – 4:40
6 – Emily Peterson – 4:41
7 – Claire Bernard – 4:47
8 – Laura Tabor – 4:53
9 – Kristyn Kadala – 4:55
10 – Tracie Akerhielm – 4:58
The next USATF mountain, ultra, trail nation championships is the September 17 USATF 24-hour National Championships, to be held in Ohio at the NorthCoast 24-hour Endurance Run.
UTMB – Chamonix, France
iRunFar was on hand with all-day and all-night coverage of the pilgrimage around Mont Blanc. The team has also separately covered the race dynamics leading to victory by Ludovic Pommeret and Caroline Chaverot, both of France, in 22:00 and 25:15.
Men
Despite winning this year's MaXi-Race and finishing 5th at last year's IAU Trail World Championships, Pommeret was perhaps a surprise winner. When longtime leader Zach Miller ran into trouble late in the race, Pommeret surged to the lead and built it to a 26-minute cushion at the finish.
Lithuanian star
Gediminas Grinius
was second in 22:26, and just four minutes back,
Tim Tollefson
had the race of his life–to this point–with a third-place 22:30. Tollefson was second in the undercard race last year, the
CCC
, but this third-place result here came against decidedly more competition.
Last year's third-place finisher at UTMB, David Laney, was fourth this year in 22:41, evidencing a strong bounce back from the Western States 100.
The lead group was closely bunched and Spain's Javi Dominguez trailed Laney by just three minutes in fifth.
UTMB was exceptionally deep and I'm always curious how the full previewed roster did. In that vein, a roll call is included below.
6 – Zach Miller (U.S.) – 22:54
7 – Sébastien Camus (France) – 23:12
8 – Julien Chorier (France) – 23:13
9 – Giulio Ornati (Italy) – 23:25
10 – Juan Maria Jimenez Llorens (Spain) – 23:27
12 – Francisco Javier Rodriguez Bodas (Spain) – 23:50
13 – Victor Bernad Blasco (Spain) – 23:53
14 – Armanda Jorge Teixeira (Portugal) – 24:22
16 – Masatoshi Obara (Japan) – 24:39
17 – Paul Giblin (U.K.) – 25:03
19 – Damian Hall (U.K.) – 25:12
20 – Ryan Smith (U.K.) – 25:37
23 – Bertrand Collomb-Patton (France) – 25:56
24 – Sangé Sherpa (Nepal) – 26:12
31 – Florian Becker (France) – 26:49
39 – Takashi Doi (Japan) – 28:02
42 – Michael Wardian (U.S.) – 28:14
48 – Nicola Bassi (Italy) – 28:15
70 – Henrik Westerlin (Denmark) – 29:32
78 – Jez Bragg (U.K.) – 30:02
118 – Kazufumi Ose (Japan) – 32:11
172 – Jordi Bes (Spain) – 33:53
235 – Brian Rusiecki (U.S.) – 35:40

The always long UTMB drop list included:
Fabien Antolinos (France)
Alavaro Rodriguez Barreiro (Spain)
Tòfol Castanyer (Spain)
Ivan Geronazzo (Italy)
Simon Grimstrup (Denmark)
Miguel Heras (Spain)
Didrik Hermansen (Norway)
Luis Alberto Hernando (Spain)
Ryan Kaiser (U.S.)
Arnaud Lejeune (France)
Thomas Lorblanchet (France)
Stephan Hugenschmidt (Germany)
David Jeker (Canada)
Zdenek Kriz (Czech Republic)
Alexandre Mayer (France)
Shunsuke Okunomiya (Japan)
Diego Pazos (Switzerland)
Gerard Morales Ramirez (Spain)
Ryan Sandes (South Africa)
Jason Schlarb (U.S.)
Francesc Solé (Spain)
Quentin Stephan (France)
Andy Symonds (U.K.)
John Tidd (U.S.)
Aurelien Collet (France) did not start the race.
Women
Frontrunning Chaverot and Andrea Huser of Switzerland produced the closest women's finish in UTMB history. Just seven minutes separated the pair, 25:15 to 25:22, though Chaverot retained her lead throughout the race's duration. The two would finish nearly two hours ahead of third-place Uxue Fraile (Spain), who finished in 27:10.
Reviewing
the full previewed list of top entrants
reveals the below results:
4 – Juliette Blanchet (France) – 27:37
5 – Magdalena Boulet (U.S.) – 28:18
6 – Jasmin Paris (U.K.) – 28:34
7 – Ildiko Wemescher (Hungary) – 29:13
8 – Kaori Niwa (Japan) – 29:17
9 – Denise Zimmerman (Switzerland) – 31:00
10 – Sophie Grant (U.K.) – 31:53
12 – Nicky Spinks (U.K.) – 32:32
14 – Silke Koester (U.S.) – 33:00
15 – Marie McNaughton (New Zealand) – 33:56
21 – Angels Llobera Vicens (Spain) – 35:03
23 – Aliza Lapierre (U.S.) – 35:40
27 – Becky Nixon (U.K.) – 36:51
38 – Sarah Willis (U.S.) – 38:52
40 – Amy Rusiecki (U.S.) – 39:49
Drops among the previewed women's field included:
Ester Alves (Portugal)
Gemma Arenas (Spain)
Federica Boifava (Italy)
Rory Bosio (USA)
Francesca Canepa (Italy)
Pui-Yan 'Wyan' Chow (Hong Kong)
Cristina Bes Ginesta (Spain)
Sally McRae (U.S.)
Jone Urkizu Mendiola (Spain)
Luciana Moretti (Argentina)
Helene Ogi (Switzerland)
Lucinda Santos Sousa (Portugal)
Amy Sproston (USA)
Alissa St. Laurent (Canada)
Janessa Taylor (U.S.)
Neither Emelie Lecomte (France) nor Kerrie Wlad (U.S.) started the race.
Other UTMB Races – Chamonix, France
In addition to the marquee 105-mile UTMB race, several lesser-known events fill what is a massive celebration of trail running in Chamonix.
The 101k CCC was won by Michel Lanne (France) in 12:10, five minutes ahead of Ruy Ueda (Japan). Mimmi Kotka (Sweden) gained the women's victory in 13:42, 27 minutes better than second-place Jo Meek (U.K.).
Slightly longer, the TDS stretched to 119k but over more technical terrain than the CCC. Pau Capell (Spain), Yeray Duran (Spain), and Franco Colle (Italy) filled the men's podium with 14:45, 15:14, and 15:32 finish times, respectively. Delphine Avenier (France) led the women with an 18:46 winning time with Meredith Edwards (U.S.) took second 13 minutes back.
Previous UTMB winner Xavier Thévenard (France) won the 55k OCC race with 5:28 on the clock. Marathon des Sables sensation Rachid El Morabity (Morocco) was second, 15 minutes back. Mercedes Arcos (Spain) cruised to the front of the women's field in 6:54.
Cascade Crest 100 Mile – Easton, Washington
Repeating as men's champ, Jesse Lang ran 18:38, 15 minutes back of his 2015 finish time and the race's sixth-fastest time ever. Scott Traer dipped under the 19-hour mark with a second-place 18:59 and Paul Terranova was third in 20:18.
Longtime fan favorite Krissy Moehl gained another 100-mile win in the women's race, finishing in 22:22. It is believed to be Moehl's first win at the distance since 2011, and the time ranks seventh on the race's all-time chart. Jennifer Love and Robin Watkins were second and third in 23:28 and 23:47, respectively.
Full results (when available).
Trofeo Kima – Sondrio, Italy
The 52k race, part of the Skyrunning World Series 'Extreme' category, packs in an incredible 4,200 meters (almost 14,000 feet) of elevation gain and loss while crossing seven passes. Nepalese runner Bhim Gurung and Sweden's Emelie Forsberg each mastered the uber-technical off-trail track.
Gurung finished in 6:10, edging out Italy's
Marco de Gasperi
by a little less than two minutes. Both finished inside of
Kilian Jornet's
previous course best.
Leo Viret was third in 6:15 and pre-race favorite Tom Owens of the U.K. was fifth. Owens, by virtue of his earlier win at Norway's Tromso Skyrace, retained the Skyrunning Extreme series lead.
Forsberg's 7:49 finish rests 13 minutes back of Núria Picas's course record, though a win is certainly a win. First this same weekend at CCC a year ago, New Zealand's Ruth Croft was second 17 minutes in arrears.
Italy's Emanuela Brizio was third in 8:21.
Full results (when available).
The next Skyrunning World Series race is next weekend's The Rut races, and the next Extreme Skyrunning race is the Salomon Glen Coe Skyline run in the U.K. on September 18.
Other Races and Runs
For the second time in as many weeks, Andy Wacker finished immediately behind Joe Gray. At the Breckenridge, Colorado Breck Crest Half Marathon, Gray finished in 1:34 to edge Wacker by eight seconds. Maija Zimmerman won the women's race in 2:11. In the marathon, Mario Macias finished in 3:19 to beat out Josh Arthur by 70 seconds. Maria Petzold won the women's race in 4:18. Full results.
In Italy, Cesar Costa (Portugal) outgunned Jonathan Wyatt (New Zealand) to win the World Mountain Running Masters Championships. It wasn't year clear who won the women's race. Though the true championship was limited to athletes age 35 and over, Bernard Dematteis and Antonella Confortola, both of Italy, won the open race. Full results (when available).
Next Weekend – The Rut – Big Sky, Montana
Three of the weekend's races–the Vertical K, the 28k, and the 50k, all spread across three days–are included in this year's Skyrunner World Series. iRunFar will preview the 28k separately, and also be on hand with live coverage of that race.
Vertical K
Friday's Vertical K races from the Big Sky Resort up Lone Peak, gaining 3,632 feet in just over three miles, and finishing at 11,166 feet. Prize money starts at $500 and goes 10 deep. The women's field reads as more competitive than the men's at present, though perhaps some entrants in the longer distances will decide to double down.
Men
Ondrej Fejfar (Czech Republic) – 1:07 half marathon in 2015
Chris Mocko – 7th at 2016 Western States 100
Luke Nelson – 4th at 2016 Whiteface Sky Race
Brendan Trimboli – 1st at 2016 Squamish 50k
Women
Sarah Bard – 2nd at 2016 Ultravasan
Yngvild Kaspersen (Norway) – 2nd at 2016 Mount Marathon, 3rd at 2015 Rut Vertical K
Corrine Malcolm – 1st at 2016 Cayuga Trails 50 Mile
Laura Orgu

é

(Spain) – 3rd at 2016 Pikes Peak Ascent, 1st at 2015 Rut Vertical K
Fejfar, Mocko, and Nelson, and women's competitors Kaspersen and Orgue will each double back for the 28k, and Mocko will go for the triple and race all three distances.
50k
The long course gains 10,500 feet of elevation on its track around the resort's technical terrain. Prize money will match that of the 28k Sky race with a $5,500 purse being split amongst the top-10 finishers.
Men
Mike Aish – 2nd at 2016 Leadville Silver Rush 50 Mile
Michael Barlow – 3rd at 2016 Aspen Backcountry Marathon
Noah Brautigam – 3rd at 2016 Power of Four 50k
Jason Delaney – 13th at 2014 Rut 50k
Morgan Elliott – 1st at 2016 Power of Four 50k
Paddy O'Leary – 1st at 2016 Canyons 100k
Matias Saari – 1st at 2016 Angel Creek 50 Mile
Matt Shryock – 3rd at 2015 Rut 50k
Chris Vargo is on the entrants list but not racing.
Women
Hillary Allen – 5th at 2016 Transvulcania, 2nd at 2015 Rut 50k
Ashley Erba – 1st at 2015 Flagstaff Skyrace (also registered for 28k)
Ida Nilsson – 1st at 2016 Transvulcania
Kristina Pattison – 4th at 2015 Rut 50k
Alicia Shay – 4th at 2016 Transvulcania
Denali Strabel – 3rd at 2016 Mount Marathon
Martina Valmassoi (Italy) – 3rd at 2016 Rut 50k
Anne Wheatly – 8th at 2016 Speedgoat 50k
Sarah Woerner – 4th at 2016 Broken Arrow Skyrace
Call for Comments
It's nothing new, but what opinions exist as to the high number of drops from UTMB, as compared to say, the Hardrock 100?
We overloaded on each of the UTMB races, and would love to hear about some of the lesser-known events that took place this weekend. Share what you saw in the comments field.