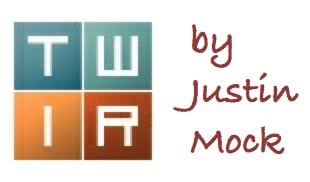 Joe Gray had a big Skyrunning win, Michael Wardian earned his first 100-mile victory, and Bethany Lewis ran the last 20 miles of the Fat Dog 120 Mile in an emergency blanket while setting a course record. Highlights from the weekend in trail and ultrarunning are below.
La Sportiva Skaala Uphill – Stryn, Norway
Billed as northern Europe's toughest mountain race, the trail climbs from sea level to 1,848 meters above in just 8.2 kilometers. The average grade is a steep 22.5%, and a first-place prize of 30,000 Norwegian Krones, roughly $3,650 U.S., ensures that the field is competitive.
Just one week removed from Sierre-Zinal, Joe Gray, Kilian Jornet, Jonathan Wyatt, and others traveled north. Jornet cited calf pain at the start and eased to the summit in ninth place. Ahead, Joe Gray earned a big win with a 1:09:01 clocking. Norwegians Stian Angermund-Vik and Johan Bugge were second and third in 1:09:14 and 1:10:43. Wyatt was fourth in 1:11:20.
Italy's Antonella Confortola Wyatt edged out Spain's Laura Orgue for the women's win, 1:23:19 to 1:24:45. Norway's Anita Hakenstad Evertsen climbed to a 1:27:56 third-place finish.
TransRockies Run – Buena Vista to Beavercreek, Colorado
The week-long event included several different classes, including the traditional team-of-two, six-day stage race, a Run6 solo six-day stage race, and a Run3 solo three-day stage race. The six-day events covered 120 miles, and the Run3 race 59 miles.
Past winners Rob Krar and Mike Smith started strong, winning day one and finishing second on day two before dropping from the event. Post-race press releases cited a Krar niggle and consideration of his participation in the upcoming Ultra-Trail du Mont-Blanc.
That left a battle between brothers Thomas and Jacob Puzey and the team of Eric Senseman and Brian Condon. After four days of racing, the Puzeys were 10 minutes ahead, but day five proved disastrous. A wrong turn added hours and injuries to their day, and Senseman and Condon moved in front. They would win the event in a cumulative time of 17:44, 90 minutes ahead of the Puzey brothers.
Jenn Shelton teamed with Kathryn Ross to win the women's team event. The pair finished in front in the first five stages and totaled 21:36 for the six days.
In the mixed division, Caleb Schiff and Sara Wagner were unmatched, winning each day's stage and finishing in a combined 18:53.
Germany's Florian Neuschwander fought off a late-week surge by Brian Tinder to win the Run6 solo race. Neuschwander won four stages and finished in 16:40, 22 minutes ahead of Tinder. The women's long-course solo race remained open into the final day with Kerrie Wlad and Shannon Thompson both in contention for the win. Wlad was the better of the two on the pivotal day six and finished in 18:53, six minutes ahead of Thompson.
In the Run3 solo class, Jiagen Yang, of China, topped France's Martin Gaffuri by just over three minutes, 8:13 to 8:17. Amy Golumbia won the women's event in 10:20.
Pikes Peak Ascent and Marathon – Manitou Springs, Colorado
The weekend-long event includes the 13.3-mile Pikes Peak Ascent on Saturday and the standard length 26.2-mile marathon on Sunday. Both races include 7,815 feet of elevation gain to reach the 14,115-foot summit.
Attempting to double–compete in both races–Ascent course-record holder Kim Dobson won Saturday's race in 2:40. In Sunday's event, she couldn't match Hirut Guangul, a New York-based Ethiopian with a 2:34 marathon best. Guangul summited first in 2:45 and held that lead down for a 4:29 finish. Dobson's double was the second-fastest ever in the race's storied history. Hayley Benson also overtook Dobson on the down to finish second in 4:45, just over a minute ahead of third-place Dobson.
Brandy Erholtz, second in the Ascent in 2:51, also doubled and was fifth in the marathon. Sophia Torres was third in the Ascent at 3:03.
A year ago Andy Wacker led much of the Ascent before fading above treeline to third. Despite starting more cautiously, he was again hauled in during those crucial three miles above the trees. Wacker would finish second in 2:18, almost three minutes back of Japan's Touru Miyahara. Past winner Tim Parr was third in 2:23.
In the men's marathon, Alex Nichols earned a years-in-the-making win at his local race. The Skyrunning star had twice finished second. This year, he trailed both Rickey Gates and Ethiopia's Abu Diriba at the summit before making quick work of each on the downhill. Nichols summited in 2:25, a minute back of the leaders, but was way up at the finish. He won in 3:46, with Diriba second in 3:54 and Gates third in 3:55.
Fat Dog 120 Mile – Manning Park, British Columbia
Often called Canada's version of the Hardrock 100, all that we know about the 2015 Fat Dog 120 Mile is that Bethany Lewis was first female in an unofficial (according to her husband, Ben,) "30 hours and change." Running with no crew and no pacer, Lewis cut three hours from the previous course best, and did it while covering the last 20 miles wrapped in an emergency blanket, fighting off what was said to be continuous storms and cold temperatures.
Men's winner Nickademus Hollon added to his list of stellar performances among tough, long races with a new course record of 25 hours, 7 minutes.
Full results (when available).
Eastern States 100 Mile – Waterville, Pennsylvania
Michael Wardian has won a lot of races, but his first-place finish at the Eastern States 100 Mile was his first for the 100-mile distance. Wardian finished the wild loop and its 20,000 feet of elevation gain in 21:21, eight minutes better than the previous course record at the second-year event. He then characteristically doubled back to run 62:13 for seven miles at the next day Falmouth Road Race, via the race's interactive race experience class.
Jay Lemos and Tsutomu Bessho ran 24:18 and 24:37 for second and third.
Thought to be Wardian's toughest competition, each of Michael Daigeaun, James Blandford, and Ryan Welts, dropped from the race and did not finish.
Kathleen Cusick dominated the women's race in 24:57, repeating as race champion. As with men's winner Wardian, she too was well clear of second- and third-place Robin Watkins and Jennifer Brunet, who finished in 27:30 and 29:41.
Other Races and Runs
Idaho's Standhope 60k is said to be a brutal but stunning mountain event, topping out at over 11,000 feet while reaching remote lakes. Dan Ruch and Brittany Goicoechea won the third-year race in 7:18 and 8:27, respectively. An accompanying four-day stage race totals 83 miles with 23,000 feet of elevation gain. Jonmark Smith and Rachel Wolfe finished first in that event with 19:07 and 19:35 marks. Full results.
A course-marking issue frustratingly threw the leaders of Montana's Bridger Ridge Run off course. When the lead group had sorted it out and raced back to town, David Ayala was in front in 3:28. Past champion Nikki Kimball won the 19.65-mile race with a 4:07 finish time. Full results (when available).
Andrew Schirack and Anna Mae Flynn ran 4:00 and 4:41 to win Juneau, Alaska's Nifty Fifty 50k. Full results.
In Hood River, Oregon, Rob Bien and Sarah Keyes were victorious at the first-year Post Canyon 50k. The pair ran 4:11 and 4:45, respectively. Full results.
Anna Frost and Missy Gosney are chasing a rare Nolan's 14 finish. The 100-ish mile point-to-point route summits 14 Colorado 14ers, and must be completed within 60 hours. The two would be the first women to finish the route within the time period. Their progress can be tracked online.
Next Weekend – Squamish 50 Mile – Squamish, British Columbia
11,000 feet of climbing over the region's rocky and rooty mountains, the Squamish 50 Mile is as tough as it is pretty. In the 50-mile race, a handful of Americans will cross the border to challenge British Columbia's finest.
Although rarely racing, Jakub Sumbera appears comfortable with the distance and terrain, from Facebook pictures I've seen, and Nick Elson won the NACAC Mountain Running Championships. Those two are expected to lead a group that also includes several other strong BC runners.
Their American challengers should include Scott Breeden, Mike Foote, and Jeremy Wolf. Foote of course was second at the Hardrock 100 in July.
"My training has been quite unstructured between Hardcore (sic) and now, essentially just having fun," Foote wrote. "I'll give it my best go on race day, but not committed to any expectations leading into it."
The women's roster also reads as competitive. Melanie Bos, Cassie Scallon, Catrin Jones, and Amanda Basham are all among the registered entrants. Jones was second in last year's Squamish 50k, Scallon third in the 50 mile, and Basham earlier this year had a breakout win of the Cayuga Trail 50 Mile.
"Run Rabbit Run 100 Mile is definitely my goal race, but I still plan on racing hard at Squamish," Basham said. She credits much of her 2015 success to coach Chris Vargo, and added Squamish to her schedule at his urging. "And [race director] Gary Robbins seems like an awesome dude, and I like to support races put on by great people. The most exciting thing is how pretty [Squamish] is, and knowing it's my last real race before Run Rabbit Run."
Next Weekend – Leadville Trail 100 Mile – Leadville, Colorado
Look for a separate iRunFar preview later in the week. We're covering Leadville live!
Next Weekend – UltraVasan – Dalarna, Sweden
Check out iRunFar's preview! It's a double header live-coverage weekend, as we'll be covering UltraVasan this weekend, too.