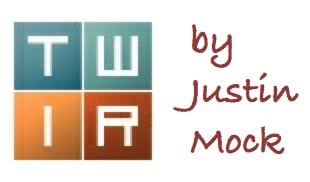 Wow, this might've been the biggest weekend of ultra racing in the southeast ever. Three big ones–the Barkley Marathons, the Georgia Death Race, and the Run4Water 24-hour race–put all eyes on dixie this weekend.
Barkley Marathons – Frozen Head State Park, Tennessee
After midnight on April 1, the notorious conch shell sounded and the race officially got underway an hour later at 1:42 a.m Saturday morning. The best source of Barkley Marathons info outside of Frozen Head State Park was again the no-nonsense tweeting of Keith Dunn. Barkley Marathons is composed of five unmarked 20-mile loops.
Despite being one of the 40 lucky entrants, it sounded like one runner started comically late. Others dealt with the complexities of the overly simplistic watches that each runner was assigned this year. Michael Wardian finished one lap, though well outside of the time limit. Scott Breeden too made it through one lap, but "refused to continue" at some point on the second lap. Brandon Stapanowich was forced from the race after two laps with injury. Jamil Coury completed two loops, but in missing book pages, did not finish the third to get a three-loops-in-under-40-hours 'fun run' finish.
As we understand it, at least four women started the second loop, Heather 'Anish' Anderson, Megan Farrell, Kathleen Cusick, and Gina Fioroni (not necessarily in that order), but no woman finished it.
This year saw four men complete the Barkley Marathon's 'fun run.' Sean Ranney and Johan Steene made it through three loops in 37:53, and Erik Storheim and Rob Youngren also completed three loops in 39:03.
Runner after runner was mercied until just John Kelly and Gary Robbins remained. No one should have been surprised. Kelly completed the 60-mile 'fun run' in 2015, and made it to the fifth loop last year, though not finishing. Robbins did the same as Kelly in 2016. The pair were together after two loops in 20:18, finished three loops together, and were within minutes of each other to start loop four after some 33 hours.
According to Dunn's onsite reporting, Kelly and Robbins together finished loop 4 at 46 hours, 26 minutes, and 7 seconds, which was a little after midnight on Monday morning. At the time of their arrival back to camp, they had 13 hours, 34 minutes to finish loop 5. In Barkley tradition, they had to go out in opposing directions on the final lap. Kelly made an approximate 15-minute turnaround in camp, and chose to head out in the clockwise direction. Robbins left an undetermined number of minutes later, but with more than 13 hours remaining on the race clock, in the counterclockwise direction.
Update, Monday, 1:15 p.m. U.S. Eastern Time: John Kelly finished the Barkley Marathons in 59:30:53. He became the race's 15th finisher, ever.
Update, Monday, 1:43 p.m. U.S. Eastern Time: The 60-hour race time limit was reached and Gary Robbins had not finished loop 5.
Update, Monday, 2:30 p.m. U.S. Eastern Time: Gary Robbins arrived to the Barkley Marathons finish line, the 'yellow gate,' from the wrong direction, six seconds over the race's time limit, and with all required book pages for that fifth loop. According to onsite reporting from photographer Howie Stern, his finish isn't official because he didn't take the correct route back to camp after he became lost in weather and went the wrong direction.
Georgia Death Race – Blairsville, Georgia
Men
A late pass lifted Avery Collins over race local Kyle Boykin to win the 74-mile Georgia Death Race. The run stretches point-to-point from Vogel State Park to Amicalola Falls State Park and it was only in the last 10 miles that Collins overtook Boykin, eventually finishing in 11:58. Both Collins and Boykin claimed their Western States 100 Golden Tickets, in addition to $750 and $500 cash prizes.
Collins has previously paced at States and has a number of 100-mile finishes of his own, most notably a fourth-place finish at the 2016 HURT 100 Mile. States though would appear to be the 100-mile debut for 21-year-old Boykin.
Three times third place, it's hard not to sympathize for this guy. Perpetual third-place finisher Bob Shebest was again in the hard-luck third-place spot, just missing out on his much sought Golden Ticket for the third time this winter and spring.
Women
This one wasn't about the Golden Ticket for women's winner Aliza Lapierre. She's been there and done that–at least for this year–and declined her Golden Ticket in lieu of other 2017 racing plans after winning the race in 14:00.
Rising-star Jackie Merritt was second in 14:24, and third-place Alondra Moody finished in 14:58. Both took the entry to States and will see you in Squaw. Merritt is best known for setting the course record at last year's Pinhoti 100 Mile.
Full results (when available).
Run4Water 24-Hour – Lebanon, Tennesse
Stakes were high here at the Run4Water 24-Hour race. It was the last chance to qualify for this year's U.S. 24-Hour Team that will compete at the IAU 24-Hour World Championships in Ireland in July. The race was held on a 0.5085-mile loop and the direction was alternated every six hours.
Men
After a few years away with injury, Jon Olsen is back. Second all-time on the U.S. 24-hour chart, a former world champion for the 24-hour run, and a former American-record holder for 100 miles, Olsen split 14:03 for 100 miles and totaled 154.58 miles to win the event. He's now comfortably on the U.S. team, holding the #4 qualifying spot.
Close behind, Steve Slaby also earned a national-team position with a second-place 154.07-mile total that ranks him #5 on the qualifying chart.
Third-place Bob Hearn ran 152.18 miles, improbably finishing 0.03 miles short of the final national-team qualifying spot. Hearn trails Rich Riopel's total from February's Riverbank One Day by the slimmest of margins, some 90 yards. Hearn's all-day, well-paced run ended with a gutsy final effort and a collapse at the finish.
At age 51, Hearn is the first American over the age of 50 to total 150-plus miles, and it's come after a busy stretch of racing. In December 2016, Hearn ran 144.40 miles at the Desert Solstice race, and in February 2017, he ran 144.53 miles at the Riverbank race. His previous best, 149.24 miles, was set at the 2015 Desert Solstice race.
Joining Olsen, Slaby, and Riopel on the U.S. 24-Hour Team will be Olivier Leblond, Pete Kostelnick, and Harvey Lewis.
Women
American 100-mile record holder Gina Slaby will join husband Steve on the U.S. team. Slaby bounced back from a disappointing 24-hour debut at the Riverbank event to finish first with 142.38 miles, a total that ranks her sixth on the qualifying chart. Slaby bumped Megan Alvarado to seventh, first alternate.
Francesca Muccini and Jaclyn Long were second and third with 124.72 and 122.18 miles. Alvarado's day ended with just 95.08 miles.
Slaby joins a U.S. 24-Hour Team that also includes Katalin Nagy, Traci Falbo, Jenny Hoffman, Courtney Dauwalter, and Pam Smith.
American River 50 Mile – Folsom, California
Men
Scott Trummer is making a name for himself in 2017. Third at the Way Too Cool 50k a month ago, Trummer won the American River 50 Mile in 6:03. Zach Bitter was second in 6:16, two minutes in front of third-place Rich Hanna. We should note that Hanna is 52 years old, and has previously finished both second (in 2012) and first (in 1995) at this race.
Among other expected contenders, Tim Tollefson did not finish and Chris Denucci did not start.
Patrick Reagan cruised to an easy win in the accompanying 25-mile race, finishing in 2:50.
Women
In the women's race, Janessa Taylor and Melissa Penwell were way out front, finishing in 7:29 and 7:37. Third-place Kelly Cronin was almost an hour back at 8:26.
Eric Wachter led the women's 25-mile field in 3:47.
Other Races
Stanford Invitational
Joe Gray is living the any-distance, any-terrain mantra. He stepped onto the track at the Stanford Invitational in the San Francisco Bay Area and ran to a 28:18 10,000-meter finish. Though not winning, it certainly is among the fastest 10,000-meter times among today's group of trail runners. Allie Ostrander, the 2015 World Mountain Running Junior Champion, successfully returned from year-long injury to win the 3000-meter steeplechase in 9:55. Full results.
Crown King Scramble
Aravaipa Running's Crown King Scramble, a 50k race in Arizona's Bradshaw Mountains, crowned Anthony Kunkel and Katie McGee as its king and queen. The two ran 4:16 and 4:45, respectively. Full results.
Hell's Hills
Partway between Austin and Houston, Texas, the Tejas Trails event hosted four race distances. Jeff Ball and Steph Whitmore won over 50 miles in 7:03 and 9:25, and it looks like Matt Smith and Joe Schmal tied for the 50k win in 4:09, and Jacquelyn Meyer won the 50k for the women in 5:44. Full results.
Umstead 100 Mile Endurance Run
The 23rd annual Umstead 100 Mile Endurance Run in North Carolina had a pair of sub-15 hour finishers. Olivier Leblond was victorious in 14:05, and Ronnie Delzer was second in 14:43. As mentioned above, Leblond is prepping for the IAU 24-Hour World Championships. Delzer was also second earlier this year at the Rocky Raccoon 100 Mile. Women's best Amy Albu ran 18:28. Full results.
El Reventón 
The Canary Islands love them some trail running. Back on the island of La Palma, Aritz Egea beat out Miguel Heras to win the 46k El Reventón mountain race. The two finished in 3:48 and 4:00, and third-place Cristófer Clemente was less than a minute back at 4:01. The women's race had just eight finishers, with Dominque Van Mechgelen winning in 5:09. Full results.
Next Weekend – Gorge Waterfalls 100k – Cascade Locks, Oregon
The wildly scenic Gorge Waterfalls 100k is the fifth of six Western States 100 Golden Ticket races.
Men
Brett Hornig – 5th at 2017 Sean O'Brien 100k
Vlax Ixel – 2nd at 2017 TransLantau 50k It looks like Vlad Ixel is running the 50k instead.
Jesse Lang – 1st at 2016 Cascade Crest 100 Mile (already has Western States entry through lottery)
Joe McConaughy – Pacific Crest Trail FKT
Ben Stern – 6th at 2016 Gorge Waterfalls 100k
Jim Walmsley – 1st at 2017 Tarawera Ultramarathon
Coree Woltering – 1st at 2016 Tunnel Hill 50 Mile
It looks like it'll be another runaway victory for Walmsley, allowing him to return to Western States. Who among the bunch will take the second Golden Ticket seems like the more volatile story in the men's race.
David Laney had previously been on the entrants list, but his name no longer is due to injury.
Women
Kim Magnus – 1st at 2015 Squamish 50k
Paige Pattillo – 3rd at 2016 White River 50 Mile
Cassie Scallon – 2nd at 2016 Mad City 100k Cassie Scallon is running the 50k instead.
Julia Stamps – 21st at 2016 The North Face Endurance Challenge 50 Mile Championships
Scallon should also run away with victory here, allowing her to return to Western States as well.
Next Weekend – Mad City 100k – Madison, Wisconsin
The Mad City 100k remains the longtime home to the USATF 100k Road National Championships. Each of the men's and women's winners will earn a spot on the U.S. team to compete at the 2018 IAU 100k world championships on in Croatia.
Men
Mike Bialick – 3rd at 2016 Mad City 100k
Geoffrey Burns – 1st at 2016 Mad City 100k
Gary Gellin – 1st at 2016 Croom Zoom 50k
Isaiah Janzen – 4th at 2015 Door County Fall 50 Mile
Chase Nowak – 1st at 2016 Door County Fall 50 Mile
Jean Pommier – 7th at 2017 FOURmidable 50k
Chad Ricklefs – 2nd at 2013 Mad City 100k
Women
Caroline Boller – 1st at 2016 Brazos Bend 50 Mile
Denise Bourassa – 6th at 2017 Bandera 100k
Katalin Nagy – 1st at 2017 Everglades 50 Mile
Other News – Team USA for the 2017 IAU Trail World Championships
The Americans are coming! The U.S. has named their six-man and six-woman team for the June 10 IAU Trail World Championships in Italy. The group will be looking to rebound from a disastrous 2016 performance, when the top American man was just 51st and just one American woman reached the finish.
Men
Hayden Hawks – 2nd at 2017 Chuckanut 50k
Mario Mendoza – 4th at 2017 Rocky Raccoon 100 Mile
Cody Reed – 1st at 2017 Way Too Cool 50k
David Roche – 3rd at 2017 FOURmidable 50k
Tyler Sigl – 5th at 2017 Chuckanut 50k
Andy Wacker – 1st at 2016 Lake Padden Trail Half Marathon
Women
Ladia Albertson-Junkans – 1st at 2017 Chuckanut 50k
Keely Henninger – 2nd at 2017 Way Too Cool 50k
Anita Ortiz – 2nd at 2016 Pikes Peak Marathon
Megan Roche – 1st at 2017 Way Too Cool 50k
Caitlin Smith – 3rd at 2016 Tamalpa Headlands 50k
YiOu Wang – 1st at 2017 FOURmidable 50k
Other News – IAU 50k World Championships
Two years was enough for Qatar. The host city for the would-be 2017 IAU 50k World Championships voided the third year of their contract. The International Association of Ultrarunners organizing body is in discussions with a group from China about a replacement site.
Call for Comments
Has the U.S. ever hosted an International Association of Ultrarunners championships event?
The U.S. IAU Trail World Championships teams will be big underdogs, but the U.S. IAU 24-Hour World Championships teams should be well positioned as gold-medal contenders. What other countries can match the Americans at 24-hour worlds?
What other Barkley Marathons stories should be shared?
28:18 for Joe Gray over 10,000 meters. What trail runners hold a better personal best, and from what year is that best?
What other races from this weekend should be called out?