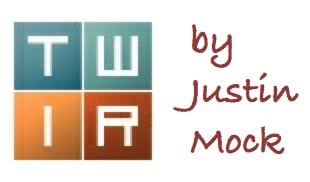 It's another post-holiday 'This Week In Running,' and let's not be mistaken, I'm definitely talking about Patriot's Day (or Boston Marathon day)! We come at you fast from South Africa's Two Oceans Marathon, Japan's Skyrunner World Series race, and we also look at next weekend's Canyons 100k in California.
Two Oceans Marathon – Cape Town, South Africa
It was the 50th Two Oceans Marathon, but unfortunately the threat of protests and the chance to block runners led to a course change 24 hours before the race start, and what was to be the race's first relay event was entirely cancelled. The revised course remained 56k (35 miles), but with more climbing.
Women
Gerda Steyn (South Africa) dominated the women's race in 3:31, well clear of her chasers. It was Steyn's second-straight Two Oceans win. Second- and third-place Mamorallo Tjoka (Lesotho) and Irvette Van Zyl (South Africa) followed in 3:38 and 3:39.
The rest of the top five included:
Dominika Stelmach (Poland) – 4th, 3:50
Jenna Challenor (South Africa) – 5th, 3:51
Men
South African runners Bongmusa Mthembu and David Gatebe led Kenya's Justin Kemboi Cheshire atop the podium. The trio finished in 3:08, 3:10, and 3:11, respectively. Mthembu won the Comrades Marathon in both 2017 and 2018 and surely now is the favorite ahead of this year's race too.
And here are the rest of the top five:
Sintayehu Legese Yinesu (Ethiopia) – 4th, 3:12
Mabhutile Lebopo (Lesotho) – 5th, 3:16
Mt. Awa Skyrace – Sanjo, Japan
The 2019 Skyrunner World Series will have some 16 contests across 11 different countries, and up first was the Mt. Awa Skyrace. Avalanche concerns cut 6k, and some elevation gain, from what was to be a 33k course.
Women
Elisa Desco (Italy) and Megan Kimmel (USA) leapfrogged for the lead through the course's early going and on the way to the course high point. When they hit the last downhill though, Desco opened it up and rolled to victory in 2:27, and that was 41 seconds better than Kimmel's second-place 2:28. Per iRunFar policy, we note that Desco served a two-year doping ban following a failed test for EPO in 2009.
Takako Takamura (Japan) was third in 2:28, and she was only 29 seconds behind Kimmel in an incredibly tightly packed lead group. Sheila Avilés (Spain) was fourth in 2:29, 22 seconds behind Takamura, and Hillary Gerardi (USA) was fifth in 2:30.
Oihana Azkorbebeitia (Spain) won the race's Vertical K, on a course altered due to avalanche risk, in 53:34.
Men
Calling on speed gained from his history as a road runner, Ruy Ueda (Japan) started quick on the flat, in-town early kilometers, and did just enough to hold that lead throughout. Ueda won in 2:01, and this one too was incredibly close. Second-place Oriol Cardona (Spain) also finished in 2:01, only nine seconds back of Ueda. Jon Albon (U.K.) was third in 2:02, with just 18 seconds separating all of the lead-three men.
Marco De Gasperi (Italy) and Kiril Nikolov (Bulgaria) were fourth and fifth in 2:04 and 2:06, respectively.
Pascal Egli (Switzerland) led the men's Vertical K race in 42:52.
Full results (when available).
The next Skyrunner World Series race is the May 4 Yading Skyrun 32k in China.
Boston Marathon – Boston, Massachusetts
The Boston Marathon was on April 15, the date our prior column published, and more trail and ultrarunners competed there than at most any other road marathon.
Women
Kate Pallardy – 2:38
Ladia Albertson-Junkans – 2:43
Ailsa MacDonald – 2:51
Men
Thomas Puzey – 2:23
Anthony Kunkel – 2:27
Patrick Caron – 2:29
Cory Logsdon – 2:32
Michael Wardian – 2:33
Ian Sharman – 2:46
Other Races and Runs
Yakima Skyline Rim 50k
Kristina Trygstad-Saari ran 5:48 at Washington state's Yakima Skyline Rim 50k and that was five seconds better than the previous course best. Scott Traer won the men's race in 5:02. Full results.
Napa Valley 50k
Suzanna Bon was fourth overall and first female in 6:03. It was a new course record in the third year of the Napa Valley 50k in northern California. Men's winner Rickey Russell finished in 5:34. Full results.
Nimble Bear 50k
Emily Sabo repeated as women's winner at British Columbia's Nimble Bear 50k. She ran 5:48, 20 minutes better than in 2018. Mackenzie Punter won the men's race in 5:13. Full results.
TARC Spring Classic
In Massachusetts, the Trail Animals Running Club's ninth-annual Spring Classic was a rain-soaked affair that resulted in sauna-like conditions for 50k runners who tackled a muddy, five-loop course through the forest. Amy Damon and Brian Burke weathered the conditions and bested the fields with 4:37 and 4:07 winning times. Full results.
Next Weekend – Canyons 100k – Foresthill, California
The Canyons 100k is the year's final Golden Ticket event, and the last four–two men, two women–automatic entries to the Western States 100 will be awarded.
Women
Amanda Basham – 4th 2018 Western States 100
Kathryn Drew (Canada) – 1st 2019 Chuckanut 50k
Meghan Laws – 2nd 2019 Ruck A Chuck 50k
Kim Magnus (Canada) – 2nd 2019 Chuckanut 50k
Darcy Piceu – 1st 2018 Javelina Jundred
Emily Richards – 5th 2019 FOURmidable 50k
Men
Olin Berger – 5th 2019 Chuckanut 50k
Brian Condon – 3rd 2018 Golden Gate Dirty 30 50k
Jimmy Elam – 5th 2019 Nine Trails 35 Mile
Dominic Grossman – 3rd 2018 Pine to Palm 100 Mile
Damian Hall (U.K.) – 5th 2018 UTMB
Ryan Kaiser – 6th 2019 Bandera 100k
Adam Kimble – 1st 2019 Red Dragon 55k
Dominick Layfield – 7th 2018 Georgia Death Race
Gabe Joyes – 5th 2018 Wasatch 100 Mile
Jim Rebenack – 1st 2018 Pikes Peak Ultra 50k
Bob Shebest – 2nd 2019 Steep Ravine 50k
Ford Smith – 7th 2018 JFK 50 Mile
Scott Trummer – 1st 2019 American River 25 Mile
Joe Uhan – 11th 2018 Oregon Coast 50k
Michael Versteeg – 11th 2018 Broken Arrow Skyrace 52k
That's a deep group with a lot of parity among the men.
Next Weekend – Ultra-Trail Mt. Fuji and Madeira Island Ultra-Trail
It's a twofer weekend for the Ultra-Trail World Tour. Japan's Ultra-Trail Mt. Fuji (UTMF) race runs 167k (104 miles) and Portugal's Madeira Island Ultra Trail is an 115k (71 mile) island adventure.
Ultra-Trail Mt. Fuji
2018 second- and third-place UTMF finishers Kaori Niwa (Japan) and Kaori Asahara (Japan) both return, and other potential challengers to the women's field include Lou Clifton (Australia), Sylvaine Cussot (France), and Marie McNaughton (New Zealand).
None of the top-three men in last year's race will be back, and in their absence, look for a deeply international field including all of this group to challenge for the podium: Tofol Castanyer (Spain), Jordi Gamito (Spain), Ryan Ghelfi (USA), Jing Liang (China), Yan Longfei (China), Xavier Thévenard (France), and Coree Woltering (USA).
Madeira Island Ultra-Trail
Last year's UTMF winner, superstar Courtney Dauwalter, leads the Madeira women's field, and she's going to have Mimmi Kotka (Sweden), Kaytlyn Gerbin (USA), and others for company. Note that Kotka is the women's defending champion.
Madeira men include François D'haene (France), Tim Tollefson (USA), Andris Ronimoiss (Latvia), Seth Swanson (USA), and others. Swanson–like Dauwalter–raced UTMF this same time last year. Ronimoiss is the men's defending champ.
iRunFar has separately previewed this race, and will be there with live coverage.
MIUT top runners and full entrant list.
Call for Comments
Did you find some Easter eggs, or do some racing? Tell us about other events around the world in the comments field below!