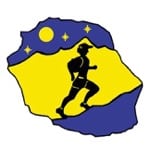 The Ultra-Trail World Tour wraps up this weekend on Réunion Island at the Diagonale des Fous. The 167-kilometer (104-mile) race climbs 9,700 meters (31,800 feet) as runners traverse the island from roughly south to north. They'll run some miles on pavement, through agricultural areas, around the island's three high-altitude volcanic cirques, and back down to the ocean again over some of the most technical singetrack iRunFar has ever seen on a race course. Runners will also experience the biggest fan field in trail and ultrarunning as some 20,000 islanders will be on hand for the start alone and many thousands more will cheer from along the course and at the finish in the island's main city of Saint-Denis. Runners will no doubt experience a meshing of nature and culture as they traverse Réunion Island.
For the first time, iRunFar is waaaay out here in the southern Indian Ocean and on site for the race. We'll be livecasting the event on iRunFar's Twitter feed as well as combining news resources in a live-coverage feed below.
The race begins at 10 p.m. Réunion Time on Thursday evening, October 20th. That's 8 p.m. CEST Thursday in Europe and 12 p.m. MDT Thursday in the U.S. Expect the men's winner to finish in around 24 hours and the women's winner around 28 hours. Here are a couple resources to help you follow the race:
iRunFar's Live Coverage of the 2016 Diagonale des Fous
A Twitter List by iRunFar
Support iRunFar!
Please consider making a donation in support of our coverage of the Diagonale des Fous. Thank you!
-Bryon Powell, Editor-in-Chief of iRunFar