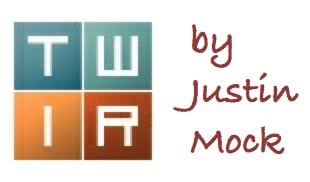 Call it mixed-bag week here in our 'This Week In Running' column. With some fast races in Europe and North America both this weekend and next, we'll globe trot our way around their results and previews. Ultra Pirineu and Kilian Jornet top the highlights, more Andrea Huser, and we unfortunately found another race paying unequal prize money among women and men. We also preview next weekend's The Bear 100 Mile. Time to get at it, friends.
Ultra Pirineu – Bagà, Spain
The Ultra Pirineu race marked the conclusion of the Skyrunner World Series Sky Ultra division. The 110k (68-mile) race gained 6,800 meters (22,300 feet) of elevation on a giant loop.
Women
Didn't UTMB just happen? Maite Maiora (Spain), second at UTMB's sister race CCC, and Núria Picas (Spain), UTMB winner, were back at it. Maiora would win here in 14:22, and Picas, a many-time Ultra Pirineu winner, would finish second in 14:41.
Ekaterina Mityaeva (Russia) ran 15:41 to finish third.
Other notable results included:
Judit Franch (Spain) – 5th, 16:42
Gemma Arenas (Spain) – 6th, 17:15
Manu Vilaseca (Brazil but lives in Spain) – 8th, 18:20
Series leader Ragna Debats (Netherlands) did not race, and with her only potential challenger Francesca Canepa (Italy) dropping here, Debats earned the Skyrunner World Series Sky Ultra crown. Hillary Allen, despite not racing any of the final four series races due to injury, still finished second, and Canepa stayed third.
Attention now shifts to the Skyrunner World Series Sky Classic finale on October 14 at the Limone Skyrace in Italy. Each of the Sky Classic, Sky Ultra, and Sky Extreme classes total to a greater Overall series winner. In that ranking, Maiora leads Debats by just 6.4 points. Both are, thus, expected to be at Limone to compete for that win and the extra prize money that comes with it.
Men
Apologies to the winner, but the story here was outside of the top five. Racing two days after his 40th birthday, Luis Alberto Hernando (Spain) finished just sixth in 13:12, citing knee and stomach problems. He still earned enough points to win the Skyrunner World Series Sky Ultra division.
Pablo Villa (Spain) edged Dmitry Mityaev (Russia) for the race win. The two finished in 12:30 and 12:33. Aurélien Dunand-Pallaz (France) closely followed in 12:44.
Other notable finishers:
Jordi Gamito (Spain) – 4th, 1:45
Ivan Camps (Spain) – 5th, 12:57
Gerard Morales (Spain) – 7th, 13:14
Emerson Trujillo (Peru) – 8th, 13:25
Francesc Solé (Spain) – 9th, 13:26
Pau Capell (Spain) – 10th, 13:40
Mityaev and Dunand-Pallaz finished just behind Hernando in the final series rankings.
Marató Pirineu – Bagà, Spain
It wasn't part of the Skyrunner World Series, but Ultra Pirineu's marathon-distance race was perhaps even more competitive than its namesake. The 45k (28-mile) race gained 2,400 meters (7,900 feet) of elevation, also on a single-loop course.
Women
Ruth Croft (New Zealand) won the ladies race in 4:19. She was chased by Laura Orgué (Spain) and Glykeria Tziatzia (Greece) in 4:25 and 4:32.
Deeper results include Andrea Huser (Switzerland) in fifth at 4:53. Perhaps the only thing surprising here about the frequent racer is that she only contested the shorter distance.
Men
It was another weekend and another course record for Kilian Jornet (Spain). Already the course-record holder of the 110k race, he ran this one in 3:44. That finish was some 17 minutes better than the previous course best, but Jornet needed every bit of it to win this weekend.
Nico Martin (France) was only 26 seconds behind, also in 3:44, and third-place Bhim Gurung (Nepal) only fell back in the final kilometers for a 3:46 finish.
Other notable results included:
Patrick Smyth (USA) – 4th, 3:56
Andy Wacker (USA) – 5th, 3:58
Miguel Caballero (Spain) – 6th, 3:58
Marc Pinsach (Spain) – 7th, 3:59
Tom Owens (U.K.) – 8th, 4:00
Tòfol Castanyer (Spain) – 9th, 4:02
NACAC Mountain Running Championships – Golden, British Columbia, Canada
The 14th North American Central American and Caribbean Mountain Running Championships took place on an up-and-down 10.5k loop that gained 387 meters (1,270 feet) of elevation. The races look to have been exceptionally thin with just seven women's finishers and not too many more men. There was no Caribbean or Central American in the race!
Women
Susana Bautista (Mexico) gained the individual crown, finishing in 40:50. Former NACAC winner Megan Roche chased to second in 41:39, and Colleen Wilson gave the host country a bronze medal in 42:41.
High-schooler Soleil Gaylord also raced for the U.S., finishing sixth in 44:57.
With what must be two runners scoring, Canada won team gold, the U.S. silver, and Mexico bronze.
Men
Mexico swept the podium's highest position. Juan Carlos Caiera led everyone in 35:18. U.S. runners Mike Popejoy and Josh Eberly were second and third in 35:21 and 35:24.
Also competing for the U.S., David Fuentes ran 36:35 for fifth.
In the team race, the U.S. won gold, ahead of second-place Mexico and third-place Canada.
Full results (including results for the Golden Ultra 10k race that included the NACAC event).
Other Races and Runs
Maroon Bells Four Pass Loop FKT
The Maroon Bells Four Pass Loop outside of Aspen, Colorado is a roughly marathon-distance loop around the iconic Maroon Bells. Now local to Aspen, Morgan Elliott ran 4:16:17 to cut some 11 minutes from Sage Canaday's former trail best.
Aspen Golden Leaf Half Marathon
Point to point and net downhill from neighboring Snowmass to Aspen in Colorado, the Aspen Golden Leaf Half Marathon was led by Madeline McKeever and Ryan Phebus in 1:35 and 1:25, respectively. Full results.
Whistler Alpine Meadows 55k 
Up in British Columbia, Canada, Jeanelle Hazlett and Mike Murphy won the Coast Mountain Trail Series Whistler Alpine Meadows 55k with 7:06 and 5:59 finish times. Full results.
Berkeley Trail Adventure 35k 
Amy Leedham and Scott Trummer revved through the Berkeley Trail Adventure 35k in the San Francisco Bay Area of California with 2:59 and 2:26 winning times. Trummer won by over 30 minutes. Full results.
Noble Canyon 50k
In southern California, Michelle Mead and, for the third year in a row, Fern Blanco won the Noble Canyon 50k. Full results (when available).
The North Face Endurance Challenge – Utah
At The North Face Endurance Challenge – Utah, snow and a resultant course reroute kept runners from reaching the course high point for the second-straight year. In the 50-mile race though, Jax Mariash and Blake Zufall won in 9:47 and 8:29, respectively. Gretchen Hurlbutt and Andrew Knapik led the 50k in 5:05 and 4:37, and in the marathon, Jenny Smith and Gabe Small were victorious in 4:11 and 3:20. Full results.
Stagecoach 100 Mile and 55k
Jess Mullen was victorious in the women's Stagecoach 100 Mile in 22:12 in Arizona, while Ron Hammet won the men's race in 18:08. Kristina Pham triumphed the 55k distance in 5:21. Jim Walmsley, Jared Hazen, and Cody Reed finished together in 4:17 for the men. Did they hold hands? Full 100-mile and 55k results.
Table Rock Ultras 50k 
North Carolina's Table Rock Ultras 50k celebrated Anne Wheatly as a two-time champ, winning this year's race in 5:03. It was a 10-minute improvement on 2016. Men's winner Eli White earned his podium position in 4:22. Full results.
Next Weekend – The Bear 100 Mile – Logan, Utah
The point-to-point Bear 100 Mile runs from Utah to Idaho. Celebrated as an old-school race lacking the size and scope of some of today's mega events, it also is a Hardrock 100 qualifier, which also keeps it attractive–and competitive.
Women
Kelsey Bingham – 1st at 2017 El Vaquero Loco 50k
Missy Gosney – 4th at 2015 Hardrock 100 Mile
Hannah Green – 7th at 2017 Hardrock 100 Mile
Alyson Kirk – 1st at 2017 Never Summer 100k
Janessa Taylor – 4th at 2017 Sinister 7 100 Mile
Green just finished thru-hiking the nearly-500-mile Colorado Trail. Is she recovered?
Men
Rod Bien – 3rd at 2017 Elkhorn Crest 50 Mile
Jeff Browning – 4th at 2017 Western States 100 Mile
Mark Hammond – 2nd at 2017 Run Rabbit Run 100 Mile
Jeremy Humphrey – 3rd at 2016 Gorge Waterfalls 100k
Luke Jay – 3rd at 2016 Leadville Trail 100 Mile
Lars Kjerengtroen – 7th at 2017 Speedgoat 50k
Luke Nelson – 2nd at 2014 The Bear 100 Mile
Timothy Olson – 1st at 2017 Penyagalosa Trails 115k
Sam Reed – 3rd at 2016 The Bear 100 Mile
Gennadii Tertychnyi – 2nd at 2014 Plain 100 Mile
Browning just raced UTMB. Hammond just raced Run Rabbit Run 100 Mile. Nelson just finished the Nolan's 14 line. More recovery questions, though not surprising at this point in the season: can these guys recover quickly enough to perform to their potential here?
Other News – Golden Ticket Races
The Golden Ticket series, recently a qualifier series for Western States, announced their 2018 events. Back are the Bandera 100k (January 6), the Sean O'Brien 100k (February 3), the Black Canyon 100k (February 17), the Georgia Death Race 74 Mile (March 31), and the Lake Sonoma 50 Mile (April 14).
Missing from this year's series will be the Gorge Waterfalls 100k, a race that is unfortunately cancelled for 2018 after wildfire wrecked the national treasure that the race took place within. A replacement race was not named. Instead, the automatic two men's and two's women's qualifying spots are being made available to Ultra-Trail World Tour runners, though limited to North American-based runners.
Call for Comments
Greece's Spartathlon is also among the races next weekend. 2016 and 2015 winner Katalin Nagy is a late scratch. What international runners are instead expected to challenge for the win?
The World Mountain Running Association's Hochfelln-Berglauf race in Germany was the Cup's sixth race. We couldn't locate results–if anyone has them, leave a comment to share–but we did unfortunately see that the race was set to pay men's prize money 10 deep, but only six deep for the women. Just putting it out there!
[Editor's Note: Columnist Justin Mock and editor Meghan Hicks spend many hours per week compiling this article, and often doing so well ahead of races posting their results online–that is, by combing social media. We simply cannot cover all the trail and ultra races that take place each week, so we do our best to provide results of the most competitive races as well as a spectrum of additional events from around the world. Please feel absolutely welcome to leave comments with the results of races not covered in this article, and to leave additional information about the races from which we have shared results. Thank you for your understanding.]