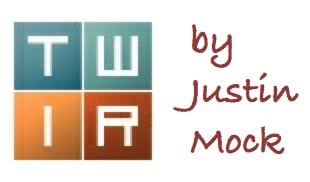 The weekend hit a lull in big-time racing, but we've got the Skyrunner World Series's latest installment, Virginia's classic Grindstone 100 Mile, and a handful of other races from around the world. It's Monday morning, and we're right where we want to be.
Sky Pirineu – Bagà, Spain
Sky Pirineu was the year's 15th Skyrunner World Series race, and the 36-kilometer course had 2,757 meters (9,000 feet) of elevation gain through the Pyrenees and Cadí-Moixeró Natural Park in Spain.
Women
Spain is a hotbed for Skyrunning talent, and runners sometimes jump from the national stage to the global one in a single race. That's what happened with surprise women's winner Ainhoa Sanz (Spain). She won the women's race in 4:01. Earlier this year Sanz won the Spanish Mountain Running Championships. Holly Page (U.K.) was a close second in 4:03, but the rest of the frontrunners were a ways back.
Gisela Carrion (Spain) edged Emelie Forsberg (Sweden) for third, both in 4:14 but 50 seconds apart, and Eli Gordón (Spain) was fifth in 4:17.
Men
A lot like in the women's race, the front two dueled away from their chasers. Barely a minute separated first-place Jan Margarit (Spain) and second-place Stian Angermund-Vik (Norway). The two finished in 3:17 and 3:18, and Margarit is now two for two in Skyrunning starts this year.
Skyrunning World Series overall leaders Oriol Cardona (Spain) and Ruy Ueda (Japan) were third and fourth in 3:23 and 3:25, though Cardona did briefly gain the lead on the last downhill section. Cardona continues to lead the series overall ahead of Ueda.
Antonio Martínez (Spain) was fifth in 3:32.
The SkyMasters event is the year's final Skyrunner World Series race, and it takes place on October 19 in Italy during the Limone Extreme weekend of events. In a new format for this year, runners needed to qualify for the SkyMasters race via the rest of the year's series, and the Skyrunner World Series says there are 112 qualified athletes.
Ultra Pirineu – Bagà, Spain
On the same day as Sky Pirineu, the Ultra Pirineu 94k (58 miles) raced the high mountain trails on a route that totaled 6,200 meters (20,300 feet) of elevation gain.
Women
Mònica Comas (Andorra) was perhaps a surprise winner, though a very dominant one. Running 12:31, Comas was all alone for much of the race. Mimmi Kotka (Sweden) was a distant second in 13:14, and Montserrat Martínez (Spain) was just behind in third at 13:18.
Men
Dmitry Mityaev (Russia) has been climbing the world stage the last few years, and racing long often. He gained another rung with a 10:22 victory here. Remigio Huaman (Peru) and Ivan Camps (Spain) were second and third in 10:34 and 10:43, respectively.
Deeper results included Jordi Gamito (Spain) and Pere Aurell (Spain) in seventh and 13th at 11:20 and 11:59.
Grindstone 100 Mile – Swoope, Virginia
Women
The Grindstone 100 Mile runs out and back through the Allegheny Mountains, collecting 23,200 feet of elevation gain, and Beth Bauer ran almost two hours ahead of every other woman. She won in 24:23. Deborah Marcus edged Michelke McLellan for second, 26:15 to 26:23.
Men
The top-three men all went under 20 hours. Paul Jacobs led everyone with an 19:44 finish. He's been winning races in and around Virginia for the last five years, and won the 2016 Old Dominion 100 Mile and was second at Massanutten Mountain Trails 100 Mile in 2017.
Chris Roberts jumped from fifth in the last two hours toward a second-place 19:47, and Roberts got really close to first too. Holden Rennaker was third in 19:58.
Full results (when available).
Other Races and Runs
Skyline to the Sea 50k
Pamela Ross escaped Jenny Comiskey to win the San Francisco Bay Area of California's Skyline to the Sea 50k. The two ladies finished in 4:30 and 4:33, respectively. Men's winner David Roche crossed the line 44 minutes ahead of second place in 3:29. Full results.
Dick Collins 50 Mile
Also in the San Francisco Bay Area, Kali Klotz-Brooks squeaked past Melissa Flores to win the Dick Collins Firetrails 50 Mile in 8:49. Flores was just four minutes behind. Men's winner Jonah Backstrom won by over an hour in 7:23. Roxanne Vogel and Brett Maune won the 100k in 12:23 and 10:17, and Lisa Hughey and Alex Hudgins won the marathon in 4:06 and 3:53. Full results.
Cuyamaca 100k
Forty-five miles east of San Diego, California, the Cuyamaca 100k raced through state-park land. Laura Dunn won a close one over Brianna Sacks. The two ran 11:51 and 12:03, respectively. Men's winner Guillaume Hansel though could've been back home by the time his closest chaser finished. Hansel's 8:50 result was going on two hours better than everyone else. Full results.
Secret Beach 100k
Rainshadow Running is known for their super-scenic courses, and judging by the photos, the Oregon Coast Secret Beach 100k might be the best of the class. Second-year race winners were Melissa Tucker and Brennan Fife in 13:59 and 12:24. Shelby Johnson and Richard Mick won the 50 miler in 10:17 and 10:08. Full results.
Bogus 50/50
Named for a course that races up Bogus Basin and back, the first-year Boise, Idaho Bogus 50/50 saw Sumner Button and Anthony Jacobs win the 50-mile race in 10:52 and 8:49, and Kate Bevilaqua and Patrick West win the 50k in 5:33 and 5:02. Full results.
Castle Rock Trail Festival 50k
Colorado's Castle Rock Trail Festival 50k was also the state's USATF Trail 50k Championships. Cat Bradley and Todd Dill won in 4:44 and 4:11. Full results.
Hennepin Hundred
Illinois's Hennepin Hundred runs flat and fast. Danielle Wangsness and Danny Tresise placed first in 18:55 and 16:29. Tracy Kilvinger and Maksym Chepeliev won the 50-mile race in 7:45 and 5:57 respectively, and in the accompanying 50k, Camille Herron was the overall winner in 3:27. This was likely Herron's last tune-up ahead of the October 26 IAU 24-Hour World Championships in France. Jerry Bloom was second overall, first man, in the 50k at 3:49. Full results.
Shawnee 50 Mile Trail Run
Southeastern Ohio's second-year Shawnee 50 Mile Trail Run gains 12,000 feet of elevation on a continuously hilly course. Aneta Zeppettella and Ben Bruno triumphed in 12:58 and 8:43. Full results.
The Naturalist 50k
In the late 1700s, William Bartram was nicknamed 'the Naturalist,' and North Carolina's The Naturalist 50k hits many of those same trails. It was the race's fifth year and Laura Yale and Canyon Woodward won in 6:53 and 5:02. Full results.
Run for the Toad 50k
Julie Hamulecki (Canada), 12th at last year's IAU 100k World Championships, was the overall winner at Ontario's Run for the Toad 50k. Hamulecki ran 3:47 and was followed by men's winner Woody Snoberger in 4:06. Full results.
Call for Comments
Round-up time! Let's hear from our readers on what other races they took part in this weekend.