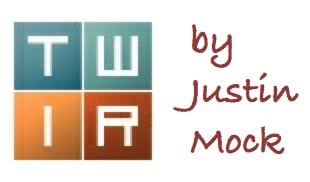 We've got contests from all of the Skyrunner World Series, the Ultra-Trail World Tour, and the World Mountain Running Association this week. Dig in and fill up on all things trail and ultrarunning, friends.
 SkyMasters – Limone sul Garda, Italy
The 2019 Skyrunner World Series hit 11 countries, 16 races, and happened over six months. The world tour ended at the first-ever SkyMasters championships on a technical 27k (17 miles) track with 2,600 meters (8,500 feet) of elevation gain, one of the several Limone Extreme races taking place over the weekend. All participants had to qualify via the Skyrunner World Series in order to take part in the SkyMasters race. Though the Skyrunner World Series said 112 runners were qualified, just 54 runners started and 48 finished.
Women
Denisa Dragomir (Romania) really dominated. Her 3:36 finish time was over five minutes better than second-place Sheila Avilés (Spain) and almost 15 minutes better than third-place Marcela Vašínová (Czech Republic). Avilés finished in 3:42 and Vašínová in 3:51.
Fourth- and fifth-place Elena Rukhlyada (Russia) and Ragna Debats (Netherlands, lives in Spain) both ran 3:52.
Later results included:
Oihana Azkorbebeitia (Spain) – 7th, 4:00
Hillary Gerardi (USA) – 8th, 4:02
Anne-Lise Rousset Séguret (France) – 9th, 4:03
Avilés beat out Debats for the overall 2019 series win.
Men
Ruy Ueda (Japan) and Oriol Cardona (Spain) have been racing Skyrunner World Series races around the world all year, and so it was only fitting that the two found themselves battling for both the race and series win in the year's final event. Ueda's characteristic quick start opened a three-minute lead on Cardona just 12k into the race, but Cardona later vaulted from ninth to second and then took the lead on the final descent. Ueda fought back just enough to hold off the fast-closing Cardona at the finish. The two both finished in 3:03, but with Ueda 12 seconds in front. The two completely gapped the rest of the field, and the win was enough for Ueda to overtake Cardona for the overall series win too.
Third-place Christian Mathys (Switzerland) was five minutes back at 3:08, Jonathan Albon (U.K.) also finished in 3:08, and fifth-place Jan Margarit (Spain) ran 3:11.
Deeper results included:
Zait Ait Malek (Spain) – 7th, 3:12
Marc Pinsach (Spain) – 8th, 3:14
Kiril Nikolov (Bulgaria) – 9th, 3:18
Martin Athamatten (Switzerland) – 11th, 3:19
Marc Casal (Andorra) – 12th, 3:19
Pere Aurell (Spain) – 20th, 3:23
Next year's Skyrunner World Series schedule was also just announced.
April 19, 2020 – Mt. Awa Skyrace 33k, Japan
May 3, 2020 – Yading Skyrun 38k, China
May 9, 2020 – Transvulcania 74k, Spain
May 17, 2020 – Skyrace des Matheysins 26k, France
May 30, 2020 – Madeira Skyrace 56k, Portugal
June 7, 2020 – Hochkönig Skyrace 30k, Austria
June 20, 2020 – Livigno Skymarathon 34k, Italy
June 27, 2020 – Minotaur Skyrace 32k, Canada
July 26, 2020 – Skyrace Comapedrosa 21k, Andorra
August 1, 2020 – Hamperokken Skyrace 57k, Norway
August 21, 2020 – Matterhorn Ultraks Extreme 25k, Switzerland
August 30, 2020 – Trofeo Kima 52k, Italy
September 12, 2020 – Pirin Extreme 38k, Bulgaria
September 20, 2020 – Zacup Skyrace 27k, Italy
September 27, 2020 – Gorbeia Suzien 31k, Spain
October 10, 2020 – Limone Sky Extreme 27k, Italy
TBD – SkyMasters
Diagonale des Fous – Réunion Island, France
Réunion Island is in the remote Indian Ocean, but part of France. The island's 166k (102.5-mile) Diagonale des Fous runs south to north through the island's interior with some 9,500 meters (31,100 feet) of elevation gain, and it was the classic race's 27th year.
Women
Sabrina Stanley (USA) pushed her way through the women's field, gaining the ultimate lead late and winning in 30:49. She's the first-ever American winner of the contest. Long-time leader Marion Delespierre (Réunion Island) held on for second in 32:05, and Alexandra Clain (Réunion Island) was third in 32:10.
The festival also included the 112k (70 miles) Trail de Bourbon race, and in that, Anne Champagne (Canada) toasted victory in 17:34.
Men
Men's frontrunners went off course at the start of the night, but that group didn't include eventual winner Gregoire Curmer (France). He reached the biggest win of his career in 23:33. Almost an hour behind, second- and third-place Ludovic Pommeret (France) and Nicolas Riviere (Réunion Island) finished together in 24:26.
Two-time defending champion Benoit Girondel (France) did not finish.
Lambert Santelli (France) ran away with the Trail de Bourbon victory in 15:34. Avery Collins (USA) was third in 17:13 and afterward on social media noted that the course was incredibly technical.
Big's Backyard Ultra – Bucle, Tennessee
Round and round they go, when they stop, nobody knows. The popular last-person-standing Big's Backyard Ultra began on Saturday morning and hit the daytime trails and nighttime road on a 4.166667-mile loop with just an hour on the clock for each loop. Seventy-two people started the race and, when it's over, there will be a single winner, the person who completes the most loops.
Women
10/21/19 Update – It's done!  Maggie Guterl mercied the field and won with 60 loops and 250.0 total miles. She was the overall winner.
At the time of this writing on Sunday night, two women remain in the fray, Maggie Guterl (USA), and Katie Wright (New Zealand).
Among others, familiar names in the later results included:
Anna Carlsson (Sweden) – 37 loops
Liz Canty – 28 loops
Amelia Boone – 27 loops
Jasmine Chiaramonte – 20 loops
Men
10/21/19 Update – Will Hayward (New Zealand, but living in Hong Kong) was the last man standing, and closest to overall winner Guterl. Hayward totaled 245.83 miles over 59 loops.
Five men are still running at the time of this writing, Dave Proctor (Canada), Tobbe Gyllebring (Sweden), Shawn Webber (USA), Gavin Woody (USA), and Will Hayward (Hong Kong).
Other familiar names in the deeper results were:
Glen Redpath – 29 loops
Guillaume Calmettes – 23 loops
Joe Fejes – 20 loops
Philip McCarthy – 20 loops
David Johnston – 15 loops
NACAC Mountain Running Championships – Tepatitlan, Mexico
It was the 16th North American Central American Caribbean Mountain Running Championships with five countries racing on a muddy 12k up-and-down mountain course in Mexico.
Women
Dani Moreno (USA) won the individual gold medal, and powered the U.S. team to a first-place finish too. Moreno finished in 1:05:28 and the team totaled just seven points. Trailing Moreno on the downhill, Sam Lewis (USA) was second in 1:06:26, and Suss Baut (Mexico) was third in 1:07:22.
Full results aren't yet online, but we've gathered that Kristen Findlay (USA) was fourth in 1:07:49 and Maria Dalzot (USA) was 10th in 1:16:36.
Men
Andy Wacker (USA) gave the U.S. double individual golds and won in 53:30, almost a minute better than second-place runner Jesus Nava (Mexico). The rest of the U.S. team included David Fuentes in seventh, Travis Fuller in eighth, and Eric Blake in ninth. Mexico won the team competition with nine points, three better than the second-place U.S. group.
Full results (when available).
Other Races and Runs
Cappadocia Ultra-Trail 110k – Urgup, Turkey
The Cappadocia Ultra-Trail 110k (68 miles) was again part of the Ultra-Trail World Tour. Lou Clifton (Australia) grabbed the women's win in 12:41 and was fifth overall, and Teresa Nimes (Spain) and Giulia Vinco (Italy) were a distant second and third in 13:25 and 14:18. Men's best Noël Yannick (France) was more closely challenged. He won in 11:12, and that was 20 minutes better than runner-up Stijn Van Lokeren (Belgium). Juan José Larrotcha (Spain) was third in 12:17. Full results.
The next UTWT race is next weekend's Javelina Jundred in Arizona.
Les Templiers
The three-day Les Templiers festival of races includes Grand Trail des Templiers, and it's France's oldest and and most prestigious trail race. There's a 30,200 Euro prize purse for that race and this year was to be the 25th edition. However, the race was cancelled due to high winds, heavy rain, and hail.
Peacock 55 Mile
Solange Saxby and Justin Young won the Peacock 55 Mile on the island of Oahu in Hawai'i. The two went for 11:29 and 11:05 jungle runs. Full results.
Rocky Peak 50k
Alejandra Ruiz and Mario Martinez won the Southern California Rocky Peak 50k in 5:53 and 4:29, respectively. It was Martinez's second-straight win on this course, which is famous as a movie ranch. Full results.
Blue Sky Trail Marathon
Gnar Runners hosted the 11th Blue Sky Trail Marathon in Fort Collins, Colorado on a route that gained 3,300 feet of elevation. Addie Bracy won for the second-straight year and broke her own course record in 3:35. She's gearing up for The North Face Endurance Challenge 50-Mile Championships. Men's winner Drew Holmen finished in 3:10, and also set a new course best. Full results.
Wild Duluth 100k
Stacey Marion and Mike Ward won the far-north Minnesota Wild Duluth 100k in 13:14 and 11:56. Kaelyn Williams and Benjamin Drexler triumphed in the accompanying 50k in 5:21 and 4:58. Full results.
Castle to River Run 50k
New York's Castle to River Run 50k crowned Kehr Davis and Byron Critchfield race winners in 4:39 and 4:14. It was Davis's second-straight win here on a route that circles the Osborn Castle and runs along the Hudson River. Full results.
Ghost Train 100 Mile
New Hampshire's Ghost Train 100 Mile race runs flat and fast. Carolyn Harper was first female, third overall, in 18:24 and Alexander Jinks was the men's winner in 14:12. Jinks was over three hours ahead of everyone else. Full results.
Call for Comments
2014 race winner Kaci Lickteig and two-time defending champion Patrick Reagan both return to next weekend's Javelina Jundred. Let's talk about who else will challenge for the women's and men's podium. Leave a comment with your thoughts. Full entrant list.
What other racing do you want to tell us about this week?