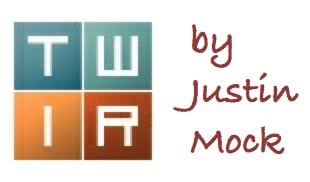 Do you have your Halloween costume ready? Aid stations were filled with costumed volunteers this weekend, and racing highlights included a new world record by Camille Herron at the IAU 24-Hour World Championships, the culmination of the around-the-world Golden Trail Series, and the USATF 50-Mile Road National Championships, among other fun. Have an amazing Monday and a spooky Halloween, runners.
IAU 24-Hour World Championships – Albi, France
Men
When it comes to 24-hour races, Aleksandr Sorokin (Lithuania) swings big, and he knocked one out at the IAU 24-Hour World Championships. Sorokin, also the 2017 Spartathlon winner, totaled 278.973 kilometers (173.34 miles) to earn individual gold. For perspective, that's almost a mile better than Mike Morton's American record.
Second-place Tamás Bódis (Hungary) finished with 276.222k (171.63 miles), and Olivier Leblond (USA) raced to a bronze-medal 275.485k (171.17 miles). Leblond is now second-best ever on the U.S. chart, barely a mile back of Morton.
The rest of the top 10 were:
Erik Clavery (France) – 4th, 272.217k
Ivan Penalva Lopez (Spain) – 5th, 270.152k
Andrzej Piotrowski (Poland) – 6th, 267.964k
Jacob Jackson (USA) – 7th, 265.650k
 Ondrej Velicka (Czech Republic) – 8th, 265.646k
Zoltán Csécsei (Hungary) – 9th, 264.950k
Andrii Tkachuk (Ukraine) – 10th, 262.788k
Deeper results included:
Harvey Lewis (USA) – 13th, 258.620k
Dan Lawson (U.K.) – 23rd, 244.732k
Rich Riopel (USA) – 39th, 229.839k
Eoin Keith (Ireland) – 49th, 223.123k
Radek Brunner (Czech Republic) – 66th, 212.129k
Greg Armstrong (USA) – 82nd, 206.010k
Johan Steene (Sweden) – 85th, 204.076k
Steve Slaby (USA) – 86th, 204.037k
Nick Coury (USA) – 105th, 193.933k
It was the biggest ever IAU 24-Hour World Championships with 45 countries taking part. The top-three runners for each country scored, and the U.S. men took home team gold with 799.754k (496.94 miles) between Leblond, Jackson, and Lewis. Hungary and France were second and third, respectively.
Women
She is woman, hear her roar.
In numbers too big to ignore.
Camille Herron, holy smokes. Already the world-record holder for the 24-hour fixed-time race, Herron bettered that by almost five miles. That's a huge addition to what was already an incredible record.
Herron won the individual gold with 270.116k (167.84 miles), challenged the lead men for the first half of the race, and split 90 and 77 miles for the first and second half of the race. She's now almost eight miles better than any other American woman, ever, and set this world record in a race that included most of the world's best 24-hour runners over the last several years.
Unlike the men's race, this one wasn't close, at all. Second-place Nele Alder-Baerens (Germany) ran 254.288k (158.00 miles) and third-place Patrycja Bereznowska (Poland), a former world-record holder, moved up late with 247.724k (153.93 miles).
The rest of the top 10 were:
Pam Smith (USA) – 4th, 246.290k
Stine Rex (Denmark) – 5th, 243.749k
Aiko Kanematzu (Japan) – 6th, 242.440k
Stéphanie Gicquel (France) – 7th, 240.629k
Micah Morgan (USA) – 8th, 239.280k
Aleksandra Niwinska (Poland) – 9th, 239.379k
Malgorzata Pazda-Pozorska (Poland) – 10th, 235.021k
Deeper results included:
Marija Vrajić (Croatia) – 11th, 233.460k
Courtney Dauwalter (USA) – 12th, 229.727k
Radka Churanova (Czech Republic) – 19th, 222.031k
Fiona Hayvice (New Zealand) – 34th, 210.134k
Gina Slaby (USA) – 69th, 185.138k
Katalin Nagy (USA) – 132nd, 104.473k
The trio of Herron, Smith, and Dauwalter gave the U.S. double team gold, totaling 746.132k (463.62 miles). Although finishing ahead of Dauwalter, Morgan raced as a team alternate and did not score.
Annapurna Trail Marathon – Pokhara, Nepal
The Annapurna Trail Marathon was the culmination of the second-year Golden Trail Series. The race runs from tropical forest up to a 3,753-meter (12,310 feet) high point viewing 8,000m-peak Annapurna for a total of 3,560m (11,680 feet) of climbing, and then races a technical jungle track back downhill. The top-10 men and women through the Golden Trail Series' first six races earned a trip to the contest. Both local men and women held their own, however, putting several Nepali runners into both the men's and women's top 10.
Men
The race was over before I knew it. The extreme time change, as compared to the U.S., meant that results were up by the time I woke up on Friday. That, and Kilian Jornet (Spain), zapped any drama from the series championship.
Davide Magnini (Italy) ran with Jornet up, but couldn't keep pace on the downhill return. Jornet finished in 4:46 and Magnini in 4:59, beating the five-hour buzzer by a single second. Jornet raced four times this year and, unsurprisingly, won all of them.
Stian Angermund (Norway) was third in 5:08.
The rest of the top 10 included:
4 – Thibaut Baronian (France) – 5:10
5 – Marc Lauenstein (Switzerland) – 5:13
6 – Aritz Egea (Spain) – 5:27
7 – Bhim Gurung (Nepal) – 5:28
8 – Suman Bulung (Nepal) – 5:31
9 – Umesh Rai (Nepal) – 5:40
10 – Sage Canaday (USA) – 5:43
Women

A wrong turn forced a disqualification for a few of the lead women, but it didn't affect the very top of the order. Judith Wyder (Switzerland) led throughout and won in 5:42, and that was way ahead of the rest of the women. Wyder raced inside the overall top 10 too.
Silvia Rampazzo (Italy) was second in 6:13 and Meg Mackenzie (South Africa) was third in 6:33. Wyder was the only female under six hours, and only the first four women went under seven hours.
The rest of the top 10 included:
4 – Sunmaya Budha (Nepal) – 6:34
5 – Priya Rai (Nepal) – 6:34
6 – Eli Anne Dvergsdal (Norway) – 7:11
7 – Rammaya Budha (Nepal) – 7:13
8 – Prativa Shrestha (Nepal) – 7:21
9 – Ruth Croft (New Zealand) – 7 :27
10 – Yngvild Kaspersen (Norway) – 7:28
Javelina Jundred – Fountain Hills, Arizona
Men
Patrick Reagan won the Aravaipa Running Javelina Jundred for the third year in a row. Reagan's 13:11 run ranks second-best ever, trailing his 2017 course record by 10 minutes. Post-race pictures captured Reagan not just in a giant inflatable Hoka One One chair, but also getting a javelina tattooed onto his shoulder. Tyler Green and Ryan Shephard (Canada) were second and third in 14:02 and 15:28, respectively.
Women
Way back in 2014 Kaci Lickteig first won the Javelina Jundred. Five years later she bettered that time by eight minutes with a 2019 15:32 victory. It's not clear if she too got a post-race javelina tattoo. ;-)
It was a fast year for the women's field and second-place Camelia Mayfield and Mallory Richard (Canada) ran inside the top-10 all-time with 16:08 and 16:42 on the finish line clock.
Other Races and Runs
Autumn Leaves Run
Oregon's Autumn Leaves Run had both 50-mile and 50k contests on flat loop courses. In the 50 miler, Sam Crow was first man, third overall, in 8:03. Andrea Bernal was the women's and overall winner in 7:18. Ian Sharman and Wendes Gray won the 50k in 3:25 and 3:59. Full results.
Sage Burner 50k 
The Mad Moose Sage Burner 50k was in the Hartmann Rocks area outside of Gunnison, Colorado. Race winners were Andrew Wien and Becca Bramley in 4:26 and 5:08. Full results.
Cactus Rose 100 Mile
Michael Lewis and Nyleva Corley won the Tejas Trails Cactus Rose 100 Mile in 23:01 and 29:21. The race happened in the Texas Hill Country. Full results.
Door County Fall 50 Mile
Going point-to-point along a peninsula jutting into Lake Michigan in Wisconsin, the Door County Fall 50 Mile saw three runners finish inside seven hours. Adam Sanchez won in 6:49, and Carolyn Smith led the women in 7:12. Full results.
Tecumseh Trail Challenge 50k
It rained all day at at the Tecumseh Trail Challenge 50k in Indiana. Zach Eagle and Lauren Manuel slopped through it in 4:42 and 5:50 winning times. Full results.
Run with Scissors 50k
Matthew Palmer and Rachel Daw won northeast Ohio's Run with Scissors 50k in 5:07 and 6:35. Just 37 seconds separated the first three men. Full results.
Tussey Moutainback 50 Mile
Pennsylvania's Tussey Moutainback 50 Mile race was again the USATF 50-Mile Road National Championships. Tyler Andrews and Devon Yanko won in 5:43 and 6:24. Andrews won by a commanding 24 minutes, and Yanko was third overall and a 36-minute winner. Full results.
Patapsco Valley 50k
The sixth Patapsco Valley 50k ran around trails on its namesake state park outside of Baltimore, Maryland. Race winners were Matt Diestelmeier and Rian Landers-Ramos in 4:44 and 5:11. Full results.
Marine Corps 50k
Michael Wardian won the first-ever Marine Corps 50k, held as part of the Washington DC Marine Corps Marathon. Wardian ran 3:11 and women's champ Liz Ozeki ran 3:42. Sometimes trail runner Brittany Charboneau won the marathon in 2:44. Full results.
Triple Lakes Trail Race
Darian Smith and Ariana Bevilacqua won the 15th Triple Lakes Trail Race 40 miler in North Carolina in 5:52 and 6:49. Full results.
Call for Comments
Exciting stuff! What will be the next running world record to fall?
What's coming up in the next few weeks that you're looking forward to?