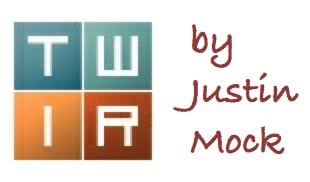 After two weeks of light racing, trail running and ultrarunning came back with some figurative thunder and lightning. There were two World Mountain Running Association championships in Argentina, and the U.S. won three individual gold medals there, and then there was the prize-money-rich The North Face Endurance Challenge 50 Mile Championships in California too. We've got all that as well as a quick look at next weekend's JFK 50 Mile. It's just another manic Monday, friends.
World Mountain Running Championships – Villa La Angostura, Argentina
Friday's up-and-down World Mountain Running Championships were marked by heavy rain. The men and women raced on a 14-kilometer course with a river crossing that swelled to waist deep, and the junior boys and girls competed on a weather-altered, two-loop 8k route. It was the first time since 2006 that the championships had been held outside of Europe, and the first time ever that it was held in South America. That perhaps made for a cool race location, but it might've also thinned the field. 106 men finished last year's race, and just 77 this year. 61 women finished this year, against 77 in 2018. Let's not let that overshadow a great day for many though.
Women
Grayson Murphy (USA) is pretty much a trail running rookie and, get this, now a mountain running world champion. It sounds contradictory, but Murphy, 24 years old and a five-time All-American while at the University of Utah, went to the front right away and finished in 1:15:20.
Murphy's quick entry into the discipline also includes a first- and second-place finish at two Cirque Series races, a second at this year's Bridger Ridge Run race in Montana, and of course a win at the U.S. Mountain Running Championships in New Hampshire earlier too.
Elise Poncet (France) chased to a second-place 1:15:41, and Phillipa Williams (U.K.) was third in 1:16:45.
The rest of the top 10 ran as:
4 – Adela Stranska (Czech Republic) – 1:17:53
5 – Lizaida Thalia Valdivia Margarino (Peru) – 1:18:10
6 – Christel Dewalle (France) – 1:18:16
7 – Anais Sabrie (France) – 1:18:30
8 – Elisa Sortini (Italy) – 1:18:57
9 – Amily Colling (U.K.) – 1:19:03
10 – Tereza Hrochova (Czech Republic) – 1:19:39
Dewalle previously served a four-month doping ban after a positive test for the stimulant Heptaminol at the 2016 Skyrunning World Championships.
Other U.S. runners were:
Kimber Mattox – 17th, 1:21:40
Kasie Enman – 21st, 1:21:55
Sam Lewis – 29th, 1:25:34
Kenyan and Ugandan runners took three of the top-four finish positions a year ago, but logistical issues prevented them from attending this year's race.
France won the team gold, the Czech Republic team silver, and the U.K. bronze.
Men
Joe Gray (USA) won this race back in 2016 in Bulgaria in an all-uphill year, and did it again. A perennial member of the U.S. mountain running team, Gray won his second mountain running world championships in form just like women's winner Murphy–by going to the front at the start and leading the entire way. Gray finished in 1:05:13, though second-place Cesare Maestri (Italy) was just eight seconds back. Marek Chrascina (Czech Republic) was a surprise third in 1:05:57.
The rest of the top 10 included:
4 – Jan Janu (Czech Republic) – 1:06:00
5 – Alexandre Fine (France) – 1:06:07
6 – Manuel Innerhofer (Austria) – 1:06:15
7 – Andrew Douglas (U.K.) – 1:06:22
8 – Jacob Adkin (U.K.) – 1:06:33
9 – Xavier Chevrier (Italy) – 1:07:21
10 – Jachym Kovar (Czech Republic) – 1:07:27
Other U.S. runners included:
David Sinclair – 12th, 1:07:38
Andy Wacker – 21st, 1:09:04
Seth Demoor – 31st, 1:12:14
The Czechs scored an upset win in the team competition, besting second-place U.S. and third-place Italy. Uganda had won team gold each of the last two years, but as noted above, did not compete this year.
World Mountain Running Long Distance Championships – Villa La Angostura, Argentina
For the first time, the shorter, or classic, World Mountain Running Championships, and the World Mountain Running Long Distance Championships were held on back-to-back days at the same locale. That allowed a few ambitious runners to double, but similar to the classic race, race numbers were down. Just 29 women finished versus 52 a year ago, for instance.
Women
Admit it armchair quarterbacks, Cristina Simion (Romania) wasn't on your radar. Four days shy of her 28th birthday, Simion shocked the world and won individual gold in 3:49:57. French teammates Adeline Roche and Blandine L'Hirondel ran 3:51:56 and 3:52:07 for second and third. L'Hirondel won the Trail Running World Championships earlier this year.
Also in the top 10 were:
4 – Silvia Rampazzo (Italy) – 3:56
5 – Sheila Avilés (Spain) – 3:56
6 – Ainhoa Sanz (Spain) – 3:57
7 – Charlotte Morgan (U.K.) – 3:58
8 – Denisa Dragomir (Romania) – 3:59
9 – Eli Gordon (Spain) – 4:01
10 – Emily Schmitz (USA) – 4:01
Other U.S. runners were:
Ashley Brasovan – 16th, 4:07
Rachel Drake – 28th, 4:20
Kasie Enman – 29th, 4:22
Men
Much like in the men's and women's short-course races, Jim Walmsley (USA) bolted from the start line and led the entire way, finishing in 3:12:16. Francesco Puppi (Italy) never gave up the chase and surrendered only a small gap. He was second in 3:13:04. 2019 Skyrunner World Series runner-up Oriol Cardona (Spain) was a distant third in 3:20:24.
We'll go top 10 here too:
4 – Jonathan Albon (U.K.) – 3:22
5 – Andreu Simon (Spain) – 3:25
6 – Hayden Hawks (USA) – 3:26
7 – Antonio Martinez (Spain) – 3:27
8 – Gabrielle Bacchion (Italy) – 3:28
9 – Nicolas Martin (France) – 3:28
10 – David Sinclair (USA) – 3:29
The fourth U.S. runner was 31st-place Mario Mendoza in 3:42.
Despite putting three runners in the top 10, Spain did better than the U.S. and won team gold. The U.S. was second, and Italy was third.
The North Face Endurance Challenge 50 Mile Championships – San Francisco, California
iRunFar was at The North Face Endurance Challenge 50 Mile Championships race with its full build of pre- and post-race interviews, and in-race coverage. The greater race dynamics have been featured in more detail separately. The race's $10,000 first-place prize remained, but for me at home on my couch (or actually at the North Pole amusement park in Colorado Springs, Colorado), it did feel like this year's race lost a bit of its starpower relative to prior years. The finish times when measured against the 2017 edition on this same course bear that out too.
Women
Fifty-mile ace YiOu Wang ruled her home trails, particularly in the race's second half, and won in 7:21. The time was 13 minutes back of what Ida Nilsson (Sweden) ran here in 2017.
Anne-Marie Madden (Canada) edged Addie Bracy for second, 7:38 to 7:39, though there was officially 88 seconds between the two. The separate results post has already gone 10 deep, but 26 women were included in the pre-race preview and we'll recap how each did.
Abby Hall – 4th, 7:43
Abby Levene – 5th, 7:58
Felice Kelly – 6th, 8:08
Sarah Bergeron-Larouche – 7th, 8:10
Clare Gallagher – 8th, 8:12
Keely Henninger – 9th, 8:28
Kristyn Kadala – 10th, 8:28
Svenja Espenhan (Germany, lives in Canada) – 11th, 8:29
Meghan Laws – 15th, 9:28
Heather Gothard – 26th, 10:15
Elizabeth Tenuto – 32nd, 10:28
Drops included Elise Delannoy (France), Anna Mae Flynn, Taylor Nowlin, Katelyn Steen, and Lindsey Ulrich.
We're not completely certain, but it appears that Shelley Doucet (Canada), Nicole Freitag, Heather Lieberg, Kim Magnus (Canada), Julia Stamps Mallon, Roxanne Vogel, and Jana Willsey did not start the race.
Men
Second at this year's Lake Sonoma 50 Mile, just like women's winner Wang, Sébastien Spehler (France) returned to the Golden State and came away victorious. Spehler was near the front all day and won in 6:27. Also just like with the women's race, this winning time too didn't threaten that of the 2017 edition when Tim Freriks won in 6:02.
Darren Thomas made a late pass to advance into second in 6:32, and Thibaut Garrivier (France) held on for third in 6:35.
Excluding known non-starters, 40 men were on the pre-race preview, and here's how they all did:
Drew Holmen – 4th, 6:36
Robbie Simpson (U.K.) – 5th, 6:48
Dylan Bowman – 6th, 6:55
Anthony Costales – 7th, 6:56
Michelino Sunseri – 8th, 6:58
Ben Stout – 9th, 7:02
Eli White – 10th, 7:08
Loren Newman – 11th, 7:09
Zach Rickenbach -12th, 7:20
Brian Koss – 14th, 7:25
Cody Priest – 15th, 7:32
Anthony Lee – 18th, 7:41
Drew Macomber – 19th, 7:42
Catlow Shipek – 20th, 7:46
Alex Gold – 21st, 7:47
Benjamin Atkins – 23rd, 7:52
Rod Farvard – 24th, 7:53
Eric Senseman – 25th, 7:53
Jeshurun Small – 29th, 8:01
Damon Valenzona – 38th, 8:33
Samuel Stow – 41st, 8:35
Tyler Wolfe – 42nd, 8:35
Kenneth Ringled – 46th, 8:39
Nathan Moody – 47th, 8:42
Drops among those named in the preview article were limited to Matt Daniels.
It appears that none of Mathieu Blanchard, Patrick Caron, Brian Condon, Dustin Franta, Ryan Kaiser, Bryan Kerl, Hal Koerner, Ryan Montgomery, Hans Paul Pizzinini, Adrien Prigent, Carlos Ruibal, and Paul Weeks started the race.
Other Races and Runs
The North Face Endurance Challenge 50k Championships
The 50-mile race is the marquee event at The North Face Endurance Challenge Championships, but the 50k had a good field too. Corinne Shalvoy was just on the wrong side of five hours, but won in 5:00. Race local Jenny Comiskey was second in 5:15, and two-time Olympian Kara Goucher was third in 5:30. Nicholas Handel, um, handled the men's group with a convincing 3:58 win. Brian Gillis and Justin Grunewald were second and third in 4:11 and 4:15, respectively. Deeper results included Alex Varner, sixth in 4:35. Full results.
The North Face Endurance Challenge Marathon Championships
Several well-known names dotted the event's marathon distance race. Lauren Johnson was sixth overall and first woman in 3:27, and Lindsay Allen and Nina Carson were second and third in 3:48 and 4:00. Jared Smith jumped the men's field and won in 3:06. Seth Swanson and Christopher Concannon were second and third in 3:10 and 3:18. Rob Krar was fourth in 3:20, and Mike Foote was seventh in 3:39. Full results.
Dead Horse Ultra
The Mad Moose Events Dead Horse Ultra in Moab, Utah had 50-mile, 50k, and 30k races. Anne Flower and Jeason Murphy finished atop the 50-mile race in 7:43 and 6:25. Nora Weather won the 50k in 4:05, just 36 seconds in front of second-place Abigail Moore. The men's race was close too with only three minutes between the front five. Jesse Wesolowski escaped the group though to lead in 3:41, 19 seconds better than Tyler Hagen. And then in the 30k, Reese Ruland and Timmy Parr won in 2:12 and 1:46, respectively. It was a new course record for Parr, beating a record he set in 2018. Full results.
Wild Hare 50 Mile
Breanna Fancher and Thomas Orf won the Tejas Trails Wild Hare 50 Mile race between Austin and Houston, Texas. The two frontrunners prevailed in 9:52 and 7:24. Shandra Moore and Wade Barrett won the accompanying 50k in 4:39 and 4:16. Full results.
NYRR NYC 60k
It doesn't have the same kind of race size as the recent New York City Marathon, but the NYRR NYC 60k (37.2 miles) still had a Central Park finish. In fact, the race course was entirely in Central Park with nine loops. Tiffany England and James Gorman did it the fastest with 4:47 and 4:04 finishes. Full results.
Next Weekend – JFK 50 Mile – Boonsboro, Maryland
It'll be the 57th year for the point-to-point JFK 50 Mile race. The start list is some 28 pages long, sorted alphabetically, but we spotted a few familiar names.
Women
Nicole Bitter – 7th 2019 Western States 100
Cecilia Flori (Italy, living in New Zealand) – 12th 2019 Western States 100
Alicia Hudelson – 13th 2019 Lake Sonoma 50 Mile
Ellie Pell – 3rd 2019 Cayuga Trails 50 Mile
Tara Richardson – 2nd 2019 Caumsett 50k
Men
Nick Accardo – 4th 2015 Mad City 100k
Zach Bitter – 100-mile world record at 2019 Six Days in the Dome
Stephen Kersh – 7th 2019 Western States 100
Calum Neff – 31st 2018 Comrades Marathon
Michael Owen – 2nd 2017 JFK 50 Mile
Tommy Puzey – 2:20 at 2019 Houston Marathon
Ford Smith – 7th 2018 JFK 50 Mile
Call for Comments
Be it the World Mountain Running Association championships or The North Face Endurance Challenge Championships, let's hear your thoughts on the weekend's highlights.
Do you have greater insight into next weekend's JFK 50 Mile field? Who else are you watching for a podium finish?